« EMT 9/26/21
|
Main
|
Round And Round It Goes; Where It Stops Nobody Knows (Except For The People Who Read History) »
September 26, 2021
Sunday Morning Book Thread 09-26-2021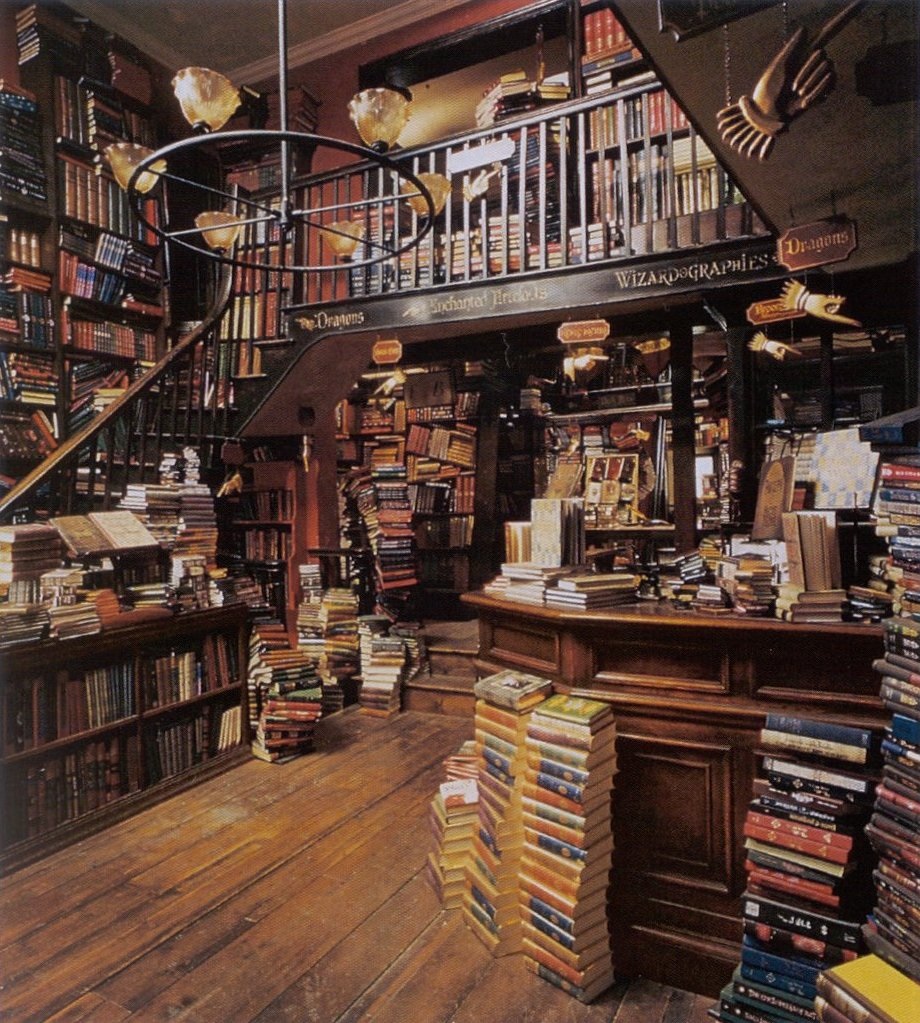 Flourish and Blotts Bookseller, North Side, Diagon Alley, London (Potterverse)

Good morning to all you 'rons, 'ettes, lurkers, and lurkettes, wine moms, frat bros, crétins sans pantalon (who are technically breaking the rules). Welcome once again to the stately, prestigious, internationally acclaimed and high-class Sunday Morning Book Thread, a weekly compendium of reviews, observations, snark, witty repartee, hilarious bon mots, and a continuing conversation on books, reading, spending way too much money on books, writing books, and publishing books by escaped oafs and oafettes who follow words with their fingers and whose lips move as they read. Unlike other AoSHQ comment threads, the Sunday Morning Book Thread is so hoity-toity, pants are required. Even if it's these pants, which goes to show you that it's blindingly obvious that some guys are in uniform even when they're out of uniform.


Pic Note:
Never having read the Harry Potter books, nor seen any of the movies, I thought this was some sort of themed library, but no, it's actually a bookstore:
"They bought Harry's school books in a shop called Flourish and Blotts where the shelves were stacked to the ceiling with books as large as paving stones bound in leather; books the size of postage stamps in covers of silk; books full of peculiar symbols and a few books with nothing in them at all."

— Description of Flourish and Blotts from Harry Potter and the Philosopher's Stone


It Pays To Increase Your Word Power®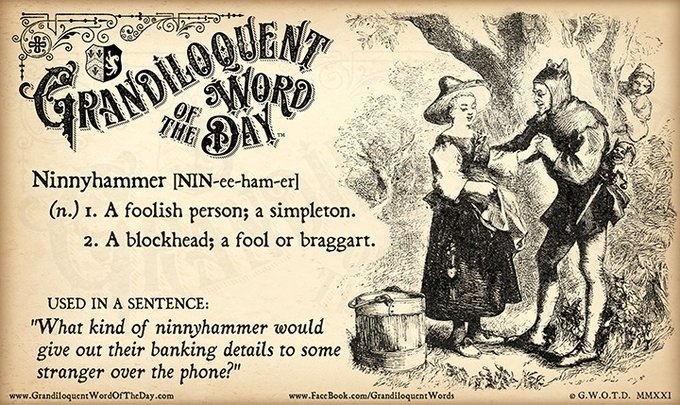 (Click to enlarge)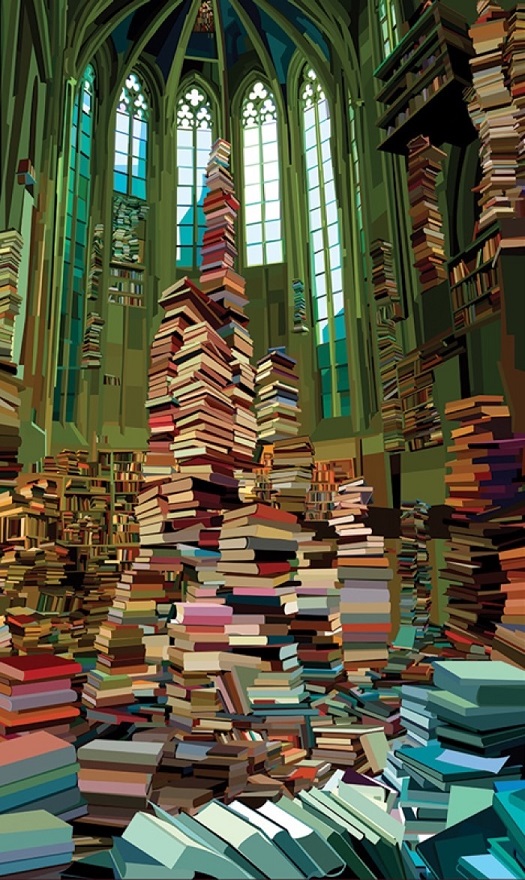 Does *Your* TBR Stack Look Like This?


Shut Up
We've been seeing a lot of censorship and attempts at censorship lately, so a popular history of censorship might be in order. Such as Eric Berkowitz's Dangerous Ideas: A Brief History of Censorship in the West, from the Ancients to Fake News, which demonstrates both the ubiquity of censorship and its futility:
Through compelling narrative, historian Eric Berkowitz reveals how drastically censorship has shaped our modern society. More than just a history of censorship, Dangerous Ideas illuminates the power of restricting speech; how it has defined states, ideas, and culture; and (despite how each of us would like to believe otherwise) how it is something we all participate in.

This engaging cultural history of censorship and thought suppression throughout the ages takes readers from the first Chinese emperor's wholesale elimination of books, to Henry VIII's decree of death for anyone who "imagined" his demise, and on to the attack on Charlie Hebdo and the volatile politics surrounding censorship of social media.
The good news is that, when all is said and done, the censors, the cancellers, the shut-uppers and shout-downers, are never viewed favorably. No one ever said "hey good job shutting down that newspaper and starting a riot in the assembly hall during that guy's speech and bombing that radio station, everybody thanks you for what you did."
Here's a review that appeared in the The Telegraph (UK) that will tell you more.
And here's an account of some actual censorship that might be interesting, The Paper Chase: The Printer, the Spymaster, and the Hunt for the Rebel Pamphleteers by Joseph Hone, concerning the publication of an anonymously written pamphlet entitled The Memorial of the Church of England that threatened to topple the government:
Parliament was soon in turmoil and government minister Robert Harley launched a hunt for all those involved. When Edwards (the printer) was nowhere to be found, his wife was imprisoned and the pamphlet was burnt in his place. The printer was not the only villain, though, and Harley had to find the unknown writers who wished to bring the government down.

Full of original research, The Paper Chase tears through the backstreets of London and its corridors of power as Edwards's allegiances waver and Harley's grasp on parliament threatens to slip. Amateur detectives and government spies race to unmask the secrets of the age in this complex break-neck political adventure. Joseph Hone shows us a nation in crisis through the fascinating story of a single incendiary document.
The only edition I could find on Amazon was a hardcover edition, for about 25 bucks.


Who Dis: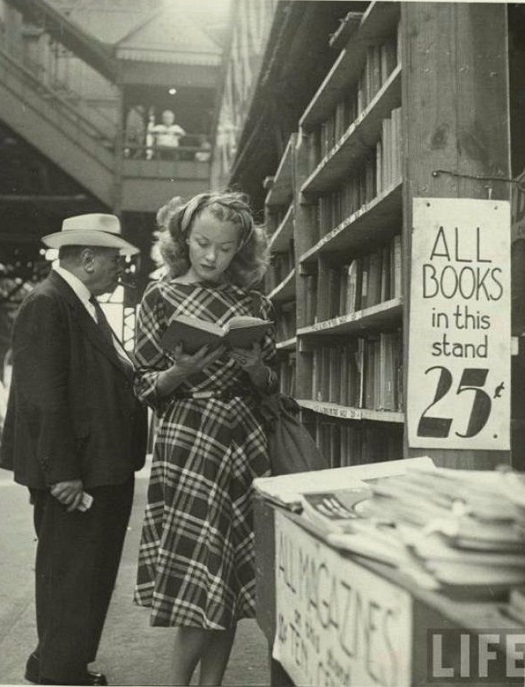 Last week's who dis
was Amber Heard's erstwhile MMA training partner and part-time punching bag, actor Johnny Depp.


Moron Recommendations
290 I bought another book by Betty MacDonald, called The Plague and I. Mrs MacDonald, who is known best for her book The Egg and I, and the Mrs Pigglewiggle children's books, wrote The Plague and I about her nine months in a TB sanitarium in the late 30's in Seattle.

She is very optimistic, very observant, and to be honest, very exasperated and amused with the world around her. I am in the middle of it but I already know it is a 'three-read' book.

Posted by: Kindltot at September 12, 2021 09:52 AM (ssx3L)
This is actually the second of the 4-part 'Betty MacDonald Memoirs Series'. The books are still in print.
"Getting tuberculosis in the middle of your life is like starting downtown to do a lot of urgent errands and being hit by a bus. When you regain consciousness you remember nothing about the urgent errands. You can't even remember where you were going."

Thus begins Betty MacDonald's memoir of her year in a sanatorium just outside Seattle battling the "White Plague." MacDonald uses her offbeat humor to make the most of her time in the TB sanatorium―making all of us laugh in the process.
Whenever i get overly nostalgic for 'the good old days', or 'the way things used to be', I have to remind myself I would very much miss a couple of things: 1. (modern) dentistry and 2. antibiotics.
Here are the four books in the series:
The Egg and I
The Plague and I
Anybody Can Do Anything
Onions in the Stew
Kindle editions are available, too.
MacDonald succumbed to uterine cancer in 1958, at age 50.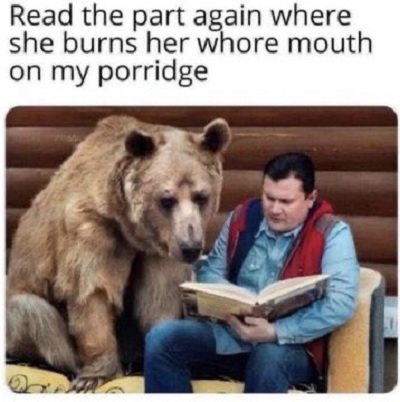 ___________
183 I read "The Boy Who Followed His Father into Auschwitz: A True Story of Family and Survival" by Jeremy Dronfield last year. Fascinating true story that's exactly what the title states. Reading about how friends and neighbors can turn on people in an instant was chilling.

Posted by: windbag at September 12, 2021 09:11 AM (ljFcq)
In 1939, Gustav Kleinmann, a Jewish upholster from Vienna, and his sixteen-year-old son Fritz are arrested by the Gestapo and sent to Germany. Imprisoned in the Buchenwald concentration camp, they miraculously survive the Nazis' murderous brutality.

Then Gustav learns he is being sent to Auschwitz—and certain death.

For Fritz, letting his father go is unthinkable. Desperate to remain together, Fritz makes an incredible choice: he insists he must go too. To the Nazis, one death camp is the same as another, and so the boy is allowed to follow.
And they endured 6 years of unimaginable suffering.
Having your friends and neighbors turn on you is - well, we're seeing it now. Many of the J6 political prisoners were arrested after the feds were tipped by, you guessed it, friends and neighbors. I just wonder what the backstory is with these, if the snitches just saw an opportunity to settle some petty grudges or slights.
We live in ugly times.
The Boy Who Followed His Father into Auschwitz is available for $11.49 on Kindle.
___________
91 In Ken Burn's Civil War series, comments from one confederate private Sam R. Watkins were richly featured. Well, lo and behold, he did write a book 20 years after his service and I finished it just now: "Co. Aytch, the classic memoir of a private in the Confederate Army"

What a colorful and fascinating read, poetic and colorful, occasionally humorous...The book is entirely written from the point of view of a private in the infantry, responding to a bugle call, or "the long roll" on the drums and having really no idea what is in store for them. And of course, many battles weren't discussed at all, since Sam wasn't there. But pvt. Sam was in quite a few. The portrayal of hardships suffered on both sides is richly conveyed, like when a winter storm hit, and Watkins, standing guard while his men slept, came upon several union pickets, standing upright with their rifles, frozen solid.

Highly recommended.

Posted by: casual observer 1019 at September 19, 2021 08:30 AM (aAP3z)
There are a number of "Co. Aytch" books on Amazon, with slightly different titles, so I don't know if they're differemt books, or simply different titles for the same book, for example, Company Aytch or a Side Show of the Big Show: A Memoir of the Civil War by Watkins:
COMPANY AYTCH has reigned as one of the most memorable and honest depictions of the American Civil War since its original publication in 1882. Sam R. Watkins's firsthand account of life as a Confederate soldier eloquently captured the realities of war, the humor and pathos of soldiering, and the tragic, historic events in which he participated. Although there have been other versions of Company Aytch published, this is the first with new material and revisions by Sam Watkins himself. Featuring over forty images, including his own pencil-marked edits, this volume combines the ageless text with Sam's intended revisions—at once an incredible memoir of one man's experience during war and the story that forever shaped American history.
The Kindle version of this particular edition is $7.99, but some of the editions are cheaper. This one might be preferable, though, because of the extra added material.
___________


Good To Know: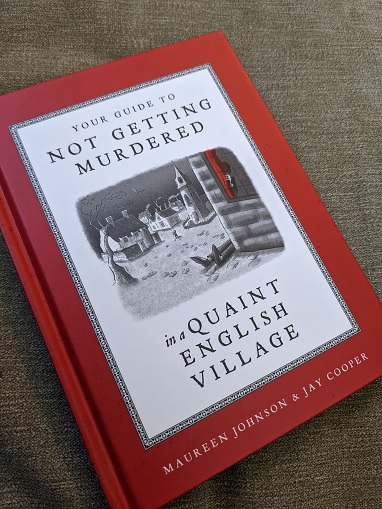 Books By Morons
Lurkette author 'Not From Around Here' wrote to tell me that she "committed another book", which reminds me of Robert Heinlein's saying that "there's nothing wrong or unhealthy about writing, but do it in private and wash your hands afterwards." Anyway NFAH's novel is entitled Blood, Oil and Love, and it is the second book of her 'Combined Operations' series:
Lizzes Olsen is a newly minted petrogeologist researching the untapped potential of places on her planet even terraforming overlooked. Unfortunately, the site she's found is deep in enemy-occupied territory. The same enemy is funding the radical eco-terrorism that turned her university toxic, and training terrorists to kill the Empire's geophysicists and geologists. Between bombings at home and being hunted abroad, Lizzes' career, and her life, are in danger.

On the other hand, she has the unlikeliest of allies: a fairy god-Gunny Sergeant, and a very determined Imperial Recon soldier named Twitch who's out to make her his very own happily ever after. If it takes a hecatomb of her enemies to get her down the aisle, they're going to make it happen...
Perhaps the 'Combined Operations' she's referring to is the blending of the military science fiction and romance genres, but that's just a guess. And I had to look up 'hecatomb', which is a sacrifice of 100 head of cattle to the Greek gods. The guy obviously means business.
The Kindle edition of Blood, Oil and Love is $4.99.

___________
Moron author Max Cossack e-mailed to notify me that he has a new novel out this week,
...number 6 in the "Wilder Bunch" series, which began with Khaybar, Minnesota and includes Simple Grifts, among others.

It's "Social Credit: A Comic Novel of Globalist Proportions," in which Big Tech overlord the Gogol Checkov company moves to impose its China-Style Social Credit surveillance system on the tiny midwestern town of Ojibwa City. Locals Hack Wilder, Gus Dropo and others must defend against this historic threat to their privacy and freedom, fighting not only the local wokerati, but American Big Tech and ultimately the Chinese Communists themselves.

Naturally, it's available on Amazon in eBook and paperback form, at Social Credit: A Comic Novel Of Globalist Proportions - Kindle edition by Cossack, Max. Literature & Fiction Kindle eBooks @ Amazon.com.

Better yet, Ace readers can get a 20% DISCOUNT by purchasing the paperback directly from the author at Social Credit: A Comic Novel of Globalist Proportions, by Max Cossack – VWAM Books.

To receive the discount on this book or any other book at Max and Ammo Grrrll's store, just enter ACEDISCOUNT (one word, all CAPS) at checkout.
Max likes to claim that today's headlines are ripped from the pages of his novels, and he's probably right.
___________
I also heard from another new, mostly lurking moron author this week, Don Hollway, whose historical novel has just been published, The Last Viking: The True Story of King Harald Hardrada:
Harald Sigurdsson burst into history as a teenaged youth in a Viking battle from which he escaped with little more than his life and a thirst for vengeance. But from these humble origins, he became one of Norway's most legendary kings. The Last Viking is a fast-moving narrative account of the life of King Harald Hardrada, as he journeyed across the medieval world, from the frozen wastelands of the North to the glittering towers of Byzantium and the passions of the Holy Land, until his warrior death on the battlefield in England.
Released about 3 weeks ago, it is getting good reviews on both sides of the Atlantic, including the London Times and the Washington Post.
It's available in hardcover, ebook and audiobook. More reviews, reader comments, free sample chapters and links to buy at the Last Viking website. It's worth checking out because the banner ads are links to military history articles he's written and published that many of you morons might find to be of interest.
___________
So that's all for this week. As always, book thread tips, suggestions, bribes, insults, threats, ugly pants pics and moron library submissions may be sent to OregonMuse, Proprietor, AoSHQ Book Thread, at the book thread e-mail address: aoshqbookthread, followed by the 'at' sign, and then 'G' mail, and then dot cee oh emm.
What have you all been reading this week? Hopefully something good, because, as you all know, life is too short to be reading lousy books.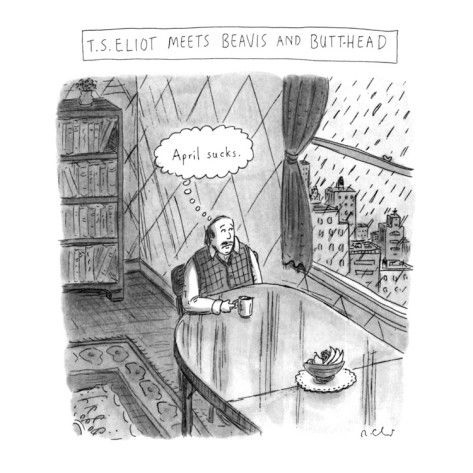 posted by OregonMuse at
09:00 AM
|
Access Comments