« First-World Problems...
|
Main
|
Gun Thread: Dream Date Edition! »
September 26, 2021
Food Thread: Pull It! Pull It Good!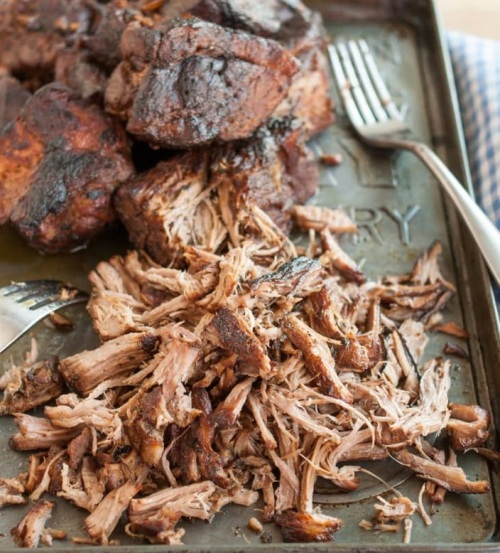 Pulled pork is one of those foods that is a pleasure to make, because it is so easy and tastes so damned good and is so versatile that it rivals shrimp! And while making it in a conventional smoker requires a...um..conventional smoker, I think it is entirely possible to make it in the oven with very little loss.
But you know what's even easier and better?
Yup! You guessed it!
Nurse Ratched's favorite cooking technique...SOUS VIDE!
24 hours at 160 degrees and then chill it down, stick it in the refrigerator, and when you need it just dry it off, pop it in a 300 degree oven with your favorite rub for about 90 minutes so you get a nice bark, then pull away. Hell, if you are in a rush don't even bother with the oven.
The advantage of Sous Vide is that it keeps the meat incredibly moist, and when it's done you still have all of that juice that is a great base for a sauce.
I've got about eight pounds of the stuff in the refrigerator, and while my original plan was to freeze half of it, after I tasted it I realized that it would be gone in very short order.
Yes, I like to eat.
******
I'm a big fan of fun restaurants that make interesting and uncommon foods, but I always temper my curiosity with some perspective.
"Hands down, the tastiest Mexican/Latino food you can get in Dubai"
I was poking around for ideas and came across that quotation. And it made me chuckle. When I am in new places I tend to try their local cuisine, but I am willing to try something clearly not local if it makes sense. Dubai Mexican just doesn't.
I know, I know...with that much money floating around it is bound to attract very good chefs no matter what the location, but it just sounds off, and not just because they probably can't use pork. Who would be able to tell the difference between good food and crappy? The tourists? The locals? The imported labor?
SO...what's the weirdest and most out of place cuisine you have ever seen?

******
From commenter (rarely, which is too bad) "Marty," comes a photo of his backyard pig roast. There are probably 50 ways to do this, and of the ones I have enjoyed I cannot recall a bad one. But this sure is a spectacular display!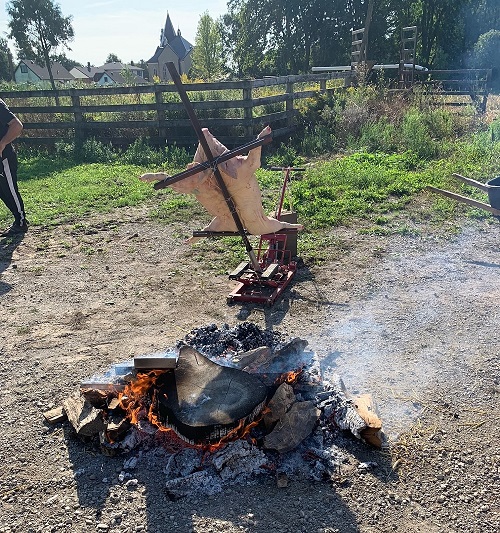 Some searching on YouTube brought me to Asador bbq AKA the Argentine or Patagonian cross. I managed to rig up a contraption attached to my ATV jack, so I could raise or lower it. It worked fine, but was a bit unstable, so I'll get something purpose-built by a welder next year (we're planning to do lamb then).

Heat control is by building a big fire, and moving the coals close to the pig. Temp is determined by holding your hand by the pig. If you can hold it just 15 seconds, it's hot enough. Less than that, too hot.

Anyway, it worked out great. We had about 40 people and everyone had a blast. Got so many compliments on the pig and all were very interested in the bbq method.
The one glaring problem is that I wasn't invited.
******
I got an e-mail from a Virginia state prison address, and I thought I would share it with you. My correspondent is doing time for some unspecified crime, but got an additional few years for shivving someone in the chow line. Something about "Keep your damned cauliflower off my plate!"
Anyway, Little Spoon Farm's Sourdough Recipes look intriguing, in particular the sourdough biscuits!

******
Alton Brown's
Roasted Bone Marrow with Parsley Topping
sounds really good, mostly because bone marrow is a rare pleasure. And to be honest, I wouldn't bother with the parsley salad more than once. It sounds pleasant, but there is very little on earth as good as roasted bone marrow slather on some good bread.
******
We have had this debate on these august pages, but it never hurts to get the opinions of some self-appointed experts.
G&G's Great Mayonnaise Taste Test
seems like a very good time, although I would have served food with the test samples.
In fact, maybe making classic mayonnaise-based dishes would have been a better way to test the quality of the various makes. Chicken salad comes to mind, but really, most foods go well with mayo. I can't think of many that don't.

******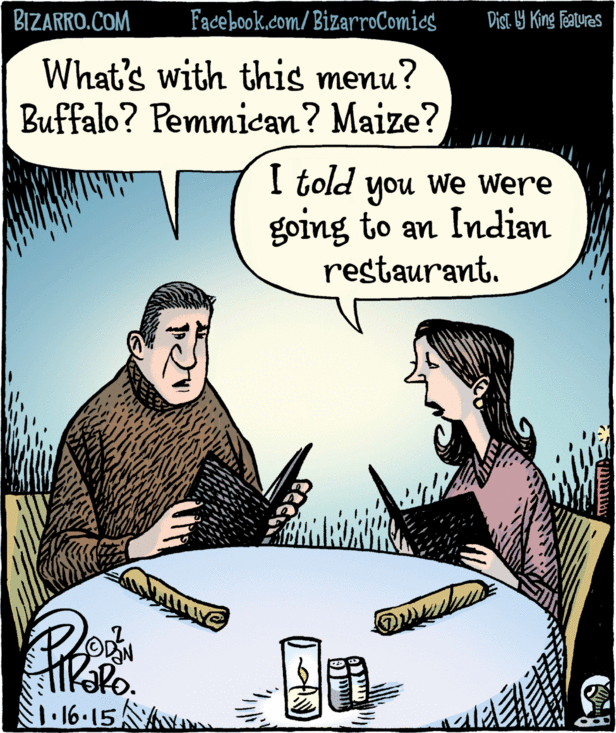 ******
Avocados sans thumbprints, beef short ribs that have meat on them (not the stupid little sliver of bone they sneak into the packages), carrots that don't taste like stalky chalk, spare bottles of Van Winkle Special Reserve 12 Year Old Bourbon, an herb garden that actually produces herbs (but no basil!), well-marbled NY strip steaks and elk backstrap to:
cbd dot aoshq at gmail dot com.
And don't think that you are off the hook with maple syrup and French Toast: I'm watching you...all of you! And I am watching you perverts who shake Manhattans and keeping a list for the Burning Times.

posted by CBD at
04:00 PM
|
Access Comments