« Sophisticated Crowd Cafe
|
Main
|
Daily Tech News 30 September 2021 »
September 29, 2021
Wednesday Overnight Open Thread (9/29/21)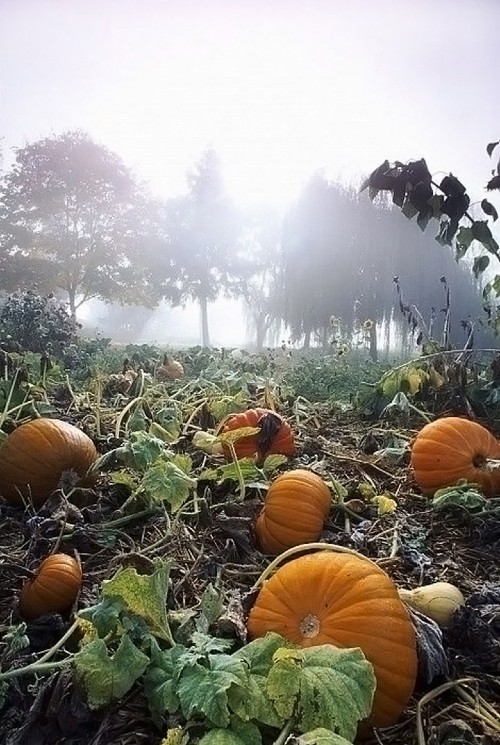 ***
The Quotes of The Day
Quote I

"He should put more of his energy into getting into orbit than lawsuits. You can't sue your way to the moon, no matter how good your lawyers are." Elon Musk
Quote II

"There really was no clarity. And with all due respect to the Secretary of Defense, he provided no real responses to my questions because at the moment there aren't responses. There is nobody in charge. And undeniably, and he knows and so does every member of that panel, there's a moral imperative here. Sen. Richard Blumenthal (D-CT)
Quote III

"I'm not gonna let parents come into schools and actually take books out and make their own decisions. I stopped the bill that I don't think parents should be telling schools what they should teach." Dem. Nominee for VA Gov., Terry McAuliffe
***

It doesn't take a village to raise a child. But a village of politicians and special interest groups certainly can fuck up that child.

Soon after The Daily Wire published an investigation that was unflattering to Democratic politician Terry McAuliffe and the Fairfax County Public Schools, FCPS filed legal action against the story's source: the mother of a special-ed parent who relayed records that the school system provided to her under public records laws.

It also sued another mother of a special-needs student who runs a blog that published portions of the records. The documents are billing records showing how FCPS paid Hunton Andrews Kurth, a law firm that hired now-Virginia gubernatorial candidate McAuliffe as a top advisor, to do much of what parents say is the school system's dirty work, including seeking to dismiss a class action lawsuit filed by special-ed parents who allege that their children were systematically physically abused by educators.
***
Oh the horror. Reminder: Whenever you say "yes" to something, you're saying "no" to something else

It is with some pride that I can think of some "big" things I have passed on doing.

Tickets to the Super Bowl.
A trip to a private island.
Book deals.

I'm not proud because I think I am better than those things. It was just that I had better things to do with that time, at that time. Sometimes it was with my family; sometimes it was other work opportunities; sometimes it was just because I was exhausted and I needed to rest.

Saying NO is a rich feeling that's only tangentially related to money. Yet if I am being honest, it's not one I indulge in enough.

Just because you're offered something that might be good for your career, that would feel good to your ego, that most people would have said YES to, doesn't mean you have to listen to your ego and accept the offer. You can say NO.
***

Is cheating on your spouse enough to disqualify one from being Vice President or President? Looks like SD GOP Gov. Kristi Noem is attempting to find out.

Multiple sources have informed American Greatness that South Dakota Governor Kristi Noem is having an extramarital affair with adviser Corey Lewandowski, who previously served as a campaign manager for Donald Trump. The alleged fling reportedly has continued for months, sources say.

Lewandowski accompanied Noem across the country as she stumped for Trump's reelection last year. According to South Dakota Republicans, former Noem chief of staff Joshua Shields left, in part, because of Lewandowski's butting in. Lewandowski, who is married with four children, still has the former president's ear, which he reportedly uses to Noem's advantage.

American Greatness contacted Noem's office for comment on Tuesday. No comment had been received at the time of publication.

When I cast a vote, I'm not voting for my personal minister. That said Noem's behavior is disappointing. But the real reason why I wouldn't vote for her is that she's a typical politician. No one said being a true 100% conservative 100% of the time was going to be easy. But her constant backing down from the correct course of action is what prevents me from voting for her.
***

Mental deficiency is bad, being an attention whore makes it that much worse.
***

What a whiny little bitch. Former ATF Pick Blames White House for Nomination 'Failure'

David Chipman said the White House left him alone on "an island" amid personal attacks before his nomination to head the Bureau of Alcohol, Tobacco, Firearms and Explosives was pulled, The New York Times reported Wednesday.

Chipman, a strong gun control advocate, told the Times that the White House's strategy to get him approved focused on winning over moderate Sen. Joe Manchin, D-W.Va.

In doing so, Chipman lost the backing of Sen. Angus King, I-Maine, and faced attacks from pro-gun groups.
Go up to the Hill answer the questions and defend your positions. It might not be easy, but no one ever said doing the right thing was easy.
***

Tommy Kirk Dies: Child Star Of 'Old Yeller', 'The Shaggy Dog' Was 79. RIP
***

When your new sports car can be wiped out by a Ford Pinto, You may have problems. Or then again, you may have $31K to spend frivolously.

Even lightweight sports cars are putting on weight these days. The redesigned 2022 Toyota 86, for example, has just crept across the 2,800-pound mark. What we need is some momentum in the opposite direction, which we're mercifully seeing from the 2022 Caterham Seven 170, which weighs in at under half a ton.

Caterham's latest, lightest variety of its Lotus Seven-derived track toy is its new entry-level model, with a turbocharged Suzuki three-cylinder under the hood. Because it displaces just 660cc and comes in significantly smaller than a 2021 Mazda MX-5 at 29 inches shorter, 10 narrower, and 5 lower, Caterham says it qualifies in Japan as a kei car.
***
BAT HORROR Man dies of rabies after waking to find bat biting his NECK leaving him unable to speak & paralysed
Niamh Cavanagh
4:51 ET, Sep 29 2021Updated: 5:16 ET, Sep 29 2021
A MAN in his eighties has died of rabies after he was bit in the neck by a bat.

The man from Illinois was left paralyzed and unable to speak when he woke to find a bat biting his neck in mid-August.
***
As a Pot Luck Lutheran I'm not offended. But you Catholics may be.......
NSFW-Paul Joseph Watson

***

A couple of Mis. Hum. observations: 1) The Kung Flu vaccine isn't 100% effective and neither are other Kung Flu measures; 2) When God says your time is up, your time is up.

A fully vaccinated married couple with underlying health conditions died of Covid-19 a minute apart from each other.

Cal Dunham, 59, and wife Linda, 66, of Grand Rapids, Michigan, died Sunday, despite being having been fully vaccinated for months and taking necessary precautions against the virus.

The couple began feeling sick in the days leading up to a family camping trip, their daughter Sarah Dunham told FOX 17.

'(My dad) called me before our family camping trip and said he wasn't feeling good but he thinks it's like a sinus, and (Linda) caught it and she's like, he gave me his cold,' she said.

On the bright side, there may be a 2 for 1 funeral deal out there somewhere.
***
***

Last night, The ONT covered the Amazon $999.00 robot. According to the following the robot may not be ready for prime time yet.

Some of the people building Amazon's Astro home robot are not impressed with it, according to a report by Vice. One person who worked on the robot, which was announced today, reportedly called it a "disaster that's not ready for release," while another said it was "terrible," and the idea that it'd be a useful accessibility device (part of Amazon's pitch is that Astro can help with elder care) was "absurdist nonsense." The sources also mentioned that the bot doesn't handle stairs well, with one even saying that it would "throw itself down" them "if presented the opportunity."

Quite frankly if I'm going to spend $999.00 it better be able to fire projectiles IYKWIM.
***

The Mayor of Miami, Francis Suarez, is learning: Decisions have consequences.

MIAMI, FL- The mayor of Miami apparently has no sense of humor. Mayor Francis Suarez came out upset and angry about mobile billboards driving around the city which are taking potshots at Miami Police Chief Art Acevedo, whose term in that position has proven interesting to say the least since he arrived in the city earlier this year, Miami Watch wrote on Substack.

In an email sent from his personal account, Suarez described the billboards as "pathetic."

"This is beyond any bounds of decency and pathetic," Suarez wailed in the message.

On Monday, there was a rather contentious city commission meeting where Suarez was quite noticeably not in attendance. Perhaps it was because it was Suarez who recommended Acevedo's hiring in the first place, describing him as "the Michael Jordan" of police chiefs.
***

Is this Bull Shit or do you think there is merit in the following?

Everyday foods such as coffee, meat and spices could become luxury items due to global climate impacts and changing tastes.

Ordering lobster in a restaurant or serving it at a party is considered the height of gastronomic sophistication.

But that hasn't always been the case – lobster has worked its way up from humble beginnings to become a gourmet delicacy.

In the 18th Century, lobster was considered a highly undesirable food that wealthy families steered clear of. The crustacean was so abundant along the east coast of the US that it was used as fertiliser and served in prisons. Kentucky politician John Rowan quipped: "Lobster shells about a house are looked upon as signs of poverty and degradation."

It was the development of railways in the US, which transformed lobster into a luxury. Train operators decided to serve lobster to their wealthy passengers, who were unaware of the seafood's poor reputation. They quickly got a taste for lobster and brought it back to the cities, where it appeared on the menus of expensive restaurants. By the end of the 19th Century, lobster had cemented its status as a luxury food.

What determines which foods are luxury items? Scarcity and price both play an important role.
I will always love coffee and meat. I'm not ready for the vegan life style in this lifetime.
***
The ONT Musical Interlude

This may come as a shock to you, I'm not a big fan of "Classical Music." That said, I'm not sure how I feel about the computer whiz kids messing with Beethoven's 10th symphony.

When Ludwig von Beethoven died in 1827, he was three years removed from the completion of his Ninth Symphony, a work heralded by many as his magnum opus. He had started work on his 10th Symphony but, due to deteriorating health, wasn't able to make much headway: All he left behind were some musical sketches.

Ever since then, Beethoven fans and musicologists have puzzled and lamented over what could have been. His notes teased at some magnificent reward, albeit one that seemed forever out of reach.
&&&&&
&&&&&
***

There is a tie this evening. Co-Winner of The Genius Award .

Not Bright: Florida Man Attempts To Trade-In Stolen Car To The Dealership He Stole It From

A Florida man landed behind bars after attempting to trade in a car to the same dealership he stole it from, police said.

Timothy Wolfe, 50, is facing charges of grand theft of a motor vehicle, dealing in stolen property, criminal mischief, and petit theft, according to the Lake City Police Department.
&&&&&
(Our Co-winner and Mystery Click)
Hell hath no fury as a spouse scorned. Genius Award Co-Winner.

Face Time Turns Into Face Trauma
Meet William Atkinson from Cumberland, Maryland.

William was arrested after allegedly assaulting his wife and punching the male who was banging her in a vehicle.

A Maryland man assaulted his wife after she FaceTimed him while having sex with another man inside a car parked outside a Best Western hotel in Pennsylvania, according to a felony complaint. Upon receiving the video calls, cops say, William Atkinson, 34, asked a friend to drive him to the parking lot so they could confront the victim and her male companion. The duo, Atkinson told police, were "egging him on" during the FaceTime calls.

Wow, you were at a Best Western, and couldn't even pay for a room?
***

Losing a pet sucks. Tonight's Feel Good Story of The Day.

Utah Ice Center Makes Snow So Dying Dog Can Enjoy It One Last Time

An ice-skating center in Utah made snow to grant a family's last wish for their dying dog.

On Sept. 24, Elijah Saltzgaber posted a call for help on social media asking if anyone has a shaved ice machine.

"Our sweet dog Maggie is passing of cancer and on Monday we want to build her one last snowbank to roll in," he said.
***

Tonight's ONT has been brought to you by Big Pumpkin.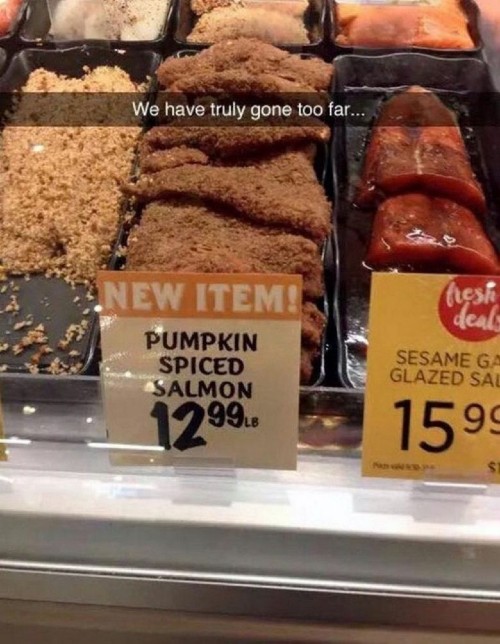 Notice: Posted with permission by the Ace Media Empire and AceCorp, LLC. Legal supervision provided by Dewey, Cheatem & Howe, S.C. Dental coverage provided by Dynamic Dental Ins. Co. Cob's wardrobe donated by St. Vinnie De Paul.

posted by Misanthropic Humanitarian at
09:31 PM
|
Access Comments