« Sophisticated Crowd Cafe
|
Main
|
Daily Tech News 29 September 2021 »
September 28, 2021
Tuesday Overnight Open Thread (9/28/21)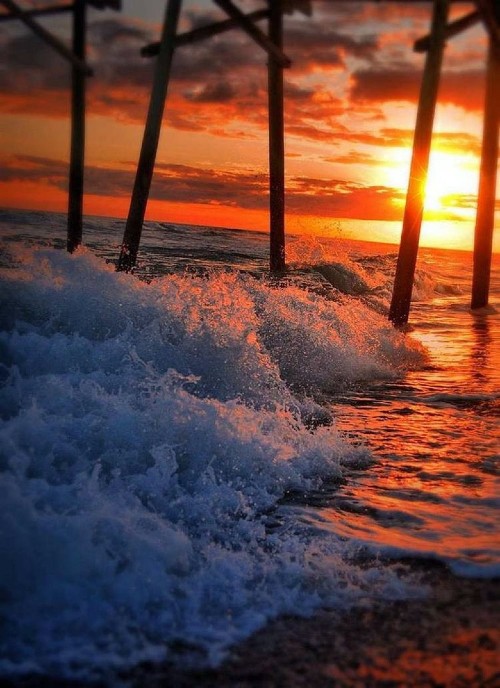 ***
The Quotes of The Day
Quote I

"I understand that you're the principal military adviser, but you don't decide, the president decides, but if all this is true, General Milley, why haven't you resigned?"Sen. Tom Cotton (R-AR)
Quote II

"All our son did is ask the questions that everybody was asking themselves, but they were too scared to speak out loud. He was asking for accountability. In fact, I think he even asked for an apology that we made mistakes, but they couldn't do that, which is mind-blowing." Stuart Scheller Sr.
Quote III

"There is no room for players who are willing to risk the health and lives of their teammates, the staff and the fans simply because they are unable to grasp the seriousness of the situation or do the necessary research," Kareem Abdul Jabbar
Quote IV

"We will be looking at what contract-tracing looks like in the new world order – yes it will be pubs and clubs, and other things, if we have a positive case there [but] our response may be different if we know people are fully vaccinated." Dr. Kerry Grant, New South Wales chief medical officer in Australia
***

I'm just thinking out loud here. I'm wondering if a member of the Religion of Pieces was busy in Sweden?

Swedish police are investigating whether an explosive device may have been planted at an apartment block in Gothenburg following a huge blast which caused serious injuries to residents.

Emergency responders said that the blast did not look like an accident, in a country that has suffered dozens of actual or attempted bombings linked to violent criminal gangs in recent years.

"It's obvious that a crime cannot be excluded," Interior Minister Mikael Damberg told a joint press conference with Prime Minister Stefan Lofven.

The powerful explosion ripped through the building in the Annedal district shortly before 5am on Tuesday, sending panicked residents fleeing.
***

I guess majoring in journalism and public relations means you don't have to take any basic econ classes.
Psaki: 'Unfair and Absurd' To Say Companies Would Raise Prices in Response to Tax Increases
***

The Vaccination Nazis strike again. North Carolina based hospital axes unvaccinated employees.

A North Carolina-based hospital system announced Monday that roughly 175 unvaccinated employees were fired for failing to comply with the organization's mandatory coronavirus vaccination policy, the latest in a series of health-care dismissals over coronavirus immunization.


Novant Health said last week that 375 unvaccinated workers — across 15 hospitals and 800 clinics — had been suspended for not getting immunized. Unvaccinated employees were given five days to comply.


Novant Health spokeswoman Megan Rivers tweeted Monday that almost 200 of the suspended workers, including those who had submitted approved exemptions, received their first dose by Friday. The hospital confirmed that the rest of the suspended employees who did not comply were fired, although the exact number of those dismissed was not specified.
And if employees aren't being fire. They are quitting.

BOSTON, Mass. — The State Police Association of Massachusetts says dozens of troopers are resigning their position with the Massachusetts State Police in response to the governor's COVID-19 vaccine mandate.

"To date, dozens of troopers have already submitted their resignation paperwork, some of whom plan to return to other departments offering reasonable alternatives such as mask-wearing and regular testing," Michael Cherven, president of the State Police Association of Massachusetts, said in a statement Monday.
***

Take the money and run. Not only a song by Steve Miller but also an interesting art piece.

A Danish artist who was loaned $85,000 cash by a museum to use in a pair of artworks instead turned in two empty frames under the title, Take the Money and Run.

Lasse Andersson, director of the Kunsten Museum of Modern Art in Aalborg, said the facility loaned artist Jens Haaning $85,000 in Danish kroner banknotes to recreate two of his earlier works that featured cash in a frame.
***

Do you have an Amazon account? Do you have $999 burning a hole in your pocket? Amazon has a robot for you.

Amazon on Tuesday announced its long-rumored home robot. It's called Astro and will sell for $999. I had a chance to check it out in a demo with Amazon last week and wanted to share a few thoughts on what Astro is, what it can and can't do, and why Amazon decided to build a home robot.

Astro seems like a strange gadget for Amazon to launch. The company is best known as an online store. And most of its operating profit comes from its AWS cloud business.

Notably, Astro is a "Day 1 Edition" product, which means it won't be sold to everyone at first. Instead, Amazon will ask people to sign up and then invite them to order the robot. That allows Amazon to avoid building too many gadgets it won't sell and a public flop like the Amazon Fire Phone, which was discontinued in 2015.

Amazon said Astro will go on sale later this year but did not give a specific launch date. It's worth noting that Amazon has made similar promises about future products that either never launched or were severely delayed.

So, why robots?
***
There are many bear parts that are used for medicinal purposes. However, I've never heard of boiled bear urine as a beverage before now. And on top of that it's a great excuse to use when you burn thousands of acres.(H/T redc1c4)


A former forestry student-turned-shaman and yoga teacher has been charged with starting a huge California wildfire that has destroyed 41 homes - and was being investigated in connection with other fires - after claiming the blaze was triggered accidentally while she tried to boil bear urine so she could drink it.

Alexandra Souverneva, of Palo Alto, was charged Friday with felony arson to wildland with an enhancement because of a declared state of emergency in California, Shasta County District Attorney Stephanie Bridgett said. The 8,500 acre blaze the 30 year-old is accused of starting has wrecked 41 homes, and 90 other structures.

Souverneva pleaded not guilty but could face up to nine years in state prison if convicted. She is also suspected of starting additional fires in Shasta County and throughout the state, Bridgett said. It wasn't immediately known if she has an attorney who could speak on her behalf.

red noted in his email, "Just look at them eyes." Yes indeed. Never stick.......
***

She wouldn't know what constructive dialogue was even if it grabbed her by the nipple.

Greta Thunberg has excoriated global leaders over their promises to address the climate emergency, dismissing them as "blah, blah, blah".

She quoted statements by Boris Johnson: "This is not some expensive, politically correct, green act of bunny hugging", and Narendra Modi: "Fighting climate change calls for innovation, cooperation and willpower" but said the science did not lie.

Carbon emissions are on track to rise by 16% by 2030, according to the UN, rather than fall by half, which is the cut needed to keep global heating under the internationally agreed limit of 1.5C.

"Build back better. Blah, blah, blah. Green economy. Blah blah blah. Net zero by 2050. Blah, blah, blah," she said in a speech to the Youth4Climate summit in Milan, Italy, on Tuesday. "This is all we hear from our so-called leaders. Words that sound great but so far have not led to action. Our hopes and ambitions drown in their empty promises."
***
The ONT Musical Interlude
On this day: 28 Sep 2009
Lucy Vodden, the childhood pal of John Lennon's son Julian, passed away at the age of 46 after losing her battle with auto-immune disease lupus. She was the inspiration for The Beatles track 'Lucy in the Sky With Diamonds', written mostly by John after Julian showed his father a nursery school drawing he called Lucy - in the sky with diamonds, depicting his classmate. via thisdayinmusic.com
&&&
On this day: 28 Sep 1991
American jazz trumpeter, bandleader, and composer Miles Davis died of a stroke and pneumonia. His 1959 album 'Kind of Blue', is a major influence on jazz music. Davis is considered one of the most influential musicians of the 20th century. via thisdayinmusic.com
***

I'm guessing she doesn't come with a 7 year/100,000 mile warranty. Genius Award Winner.

SEPTEMBER 27--A customer shopping for a used car discovered a naked woman pleasuring herself in the rear seat of a 2010 Jeep Wrangler parked outside a Florida auto dealership, according to an arrest report.

Police were called Wednesday afternoon to Bob Tyler Toyota in Pensacola after "a customer complained to a sales associate about a naked woman in the back seat of one of the vehicles on the sale lot."

When a dealership manager opened the Jeep's door, he said he spotted Alexis King, 37, "naked, with her legs spread wide open." A receptionist reported that the suspect was "pulling at her vagina." A third employee, who called 911, told police that a coworker called him "to the front lot to get a vehicle that a homeless woman was inside pleasuring herself."
***

Feeling Misanthropic today. Tonight's Feel Good Story of The Day.

An Oklahoma dad is the hero we all need right now after he delivered a bloody beat-down to a local pastor he caught allegedly touching his 9-year-old son.

Michael Coghill, 33, had a clean background check when he was taken on by the Lakehoma Church of Christ in Mustang, Oklahoma, but he seems to have had a habit of jogging past a bus stop each morning where he would stop and chat with the children waiting there.

This was where he allegedly struck up a rapport with a little boy, who told his father that Coghill had touched him inappropriately.
***

Tonight's ONT has been brought to you by Mud.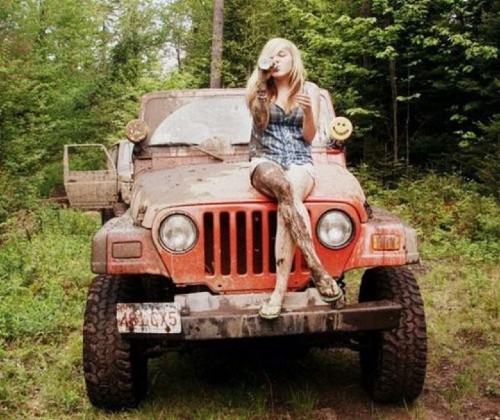 Notice: Posted with permission by the Ace Media Empire and AceCorp, LLC. ONT Tips, loose change, drink tokens and burner phones to petmorons at gmail dot com. Complaints, pissing and moaning to someone who cares.

posted by Misanthropic Humanitarian at
10:00 PM
|
Access Comments