« Saturday Gardening and Puttering Thread, September 25
|
Main
|
Saturday Afternoon Chess thread 09-25-2021 »
September 25, 2021
Ace of Spades Pet Thread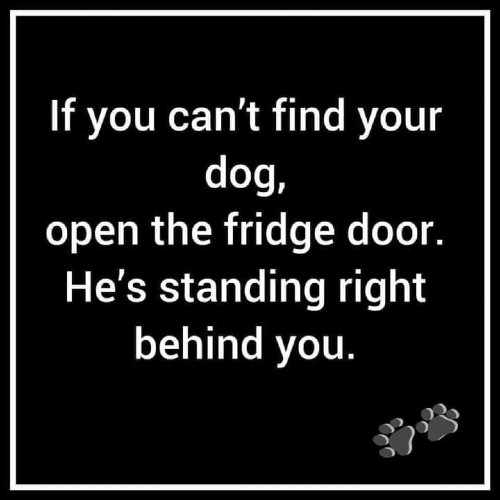 (This is so our house)
***
Good afternoon and welcome to the almost world famous Ace of Spades Pet Thread. Thank you for stopping by. Why not stay awhile, kick back with your friends and enjoy the world of animals.

***
A Little of This. A Little of That.
From our pal Doof. 25 Calm Dog Breeds That Make the Best Couch Potato Companions">I'm not sure I would share a couch with a St. Bernard or a Great Dane.

The following was submitted to us by Roger. AoS has had differences with Karl Rove. But at this time, let's unite on our love of dogs. Why God created dogs.

I've lost a couple of young dogs over the years. I think those losses hurt more. But, I could be wrong. Just never easy to lose one of God's creatures.
***
Meet The PetMorons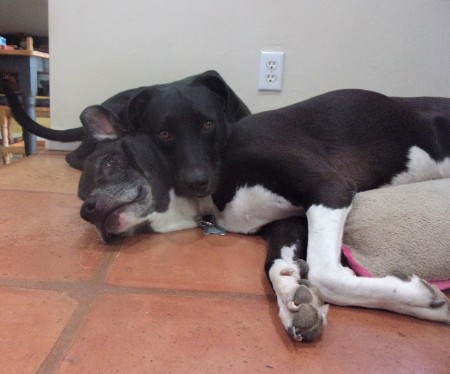 Hi Mis Hum,
Just thought I would send in a picture of our nitwits. They have been in before separately Gigi, our big girl on the bottom was found after being thrown away in a box in Phoenix at 3.5 months old. We rescued her at 5.5 months old. Wiley was in a shelter in San Antonio from 3 months old until 7.5 months old before he was sent to a shelter in Phoenix where we scooped him up. Wiley was last in the pet thread a year ago when he got bit by a rattlesnake. Gigi just had her Fifth birthday and the day after we celebrated Wiley's second year with us. They have become inseparable in the two years. As you can see in the picture Wiley (aka Littleman) has no boundaries. We love them to pieces. - Wee Kreek Farm Girl
It is really easy to see how you love them to pieces. Awesome pals you have there. And I owe you an apology. Somehow your email ended up in spam. And I'll be honest, I rarely ever check that. I apologize and will attempt to be better at the looking into the spam folder.
***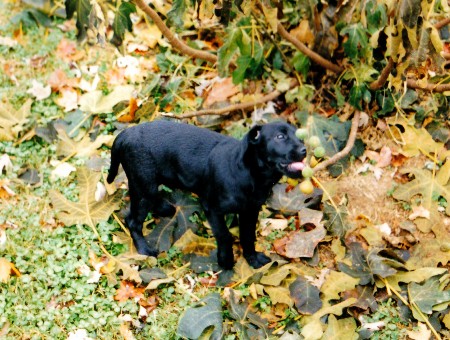 Hi -

I thought September would be a good time to send a pic of our dog Harley (predecessor of Henry who has appeared here a couple of times). Harley was a rescue pup who ended up being a small version of a black lab complete with soft mouth. He loved fruit and would grab a ripe fig right off the tree :) Our sweetheart crossed the rainbow bridge in 2012 at age 14.We still miss that little guy.

As always, thanks for the pet thread - it's vital to my sanity these days!- Kay
Oh what a wonderful little guy. He had a great life with you. I know as you still miss him after 9 years. Thank you for sharing and thank you for your complimentary words.
***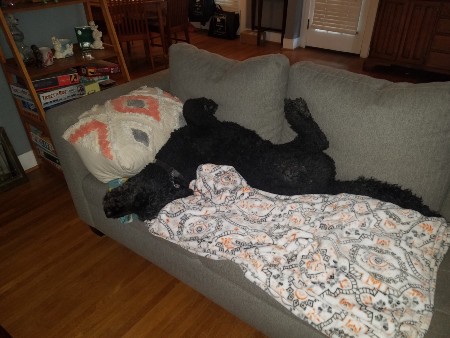 Attached is a photo of Big Poodle. He has graced the Pet Thread several times but I thought I'd submit this one because it is cold and rainy on this last weekend of summer in the PNW. He is on the couch during the Nebraska-Oklahoma game and he clearly he is convinced that this is the next "game of the century." I post as ptleahy and the highlight of my week is the World Famous Pet Thread. Thanks for all you do. - ptleahy
I'm thinking Big Poodle should have made the top 25 Couch Potatoes. Great photo of a well spoiled dog. Thanks for sharing and enjoying the Pet Thread.
***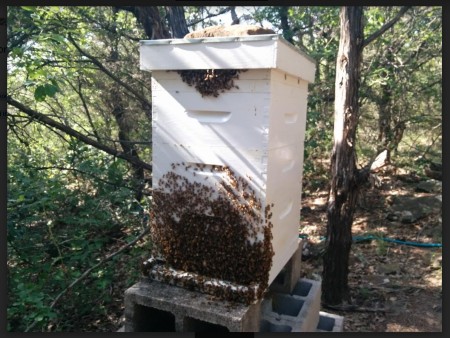 After losing a dog on Christmas I wanted something that was low maintenance.

It's a TX5000 hybrid bee and they handled the summer heat quite well.-- These Fish Sticks are Hard as Tits
I'm just spit ballin' here, but I'm guessing that bees don't tug on the heart strings like a pooch. Sorry to hear about your loss at Christmas. If your new PetMorons produce honey let us know. Thanks for sharing today.
***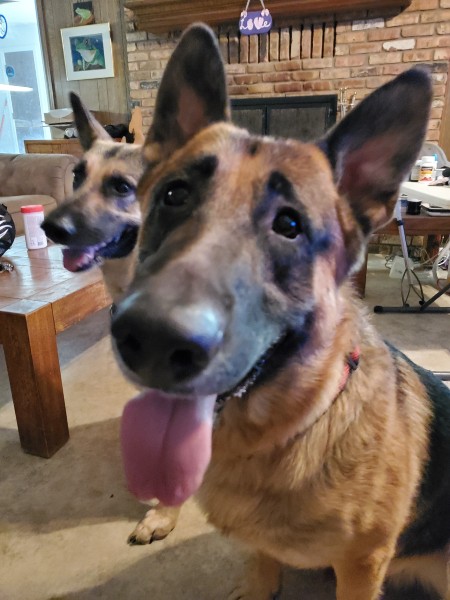 Call me Max is just a lurker. I just lost my beautiful stupid sweet goober Jethroe. A storm blew through and took down my gate. I let the dogs out not knowing. He got into the road and got hit. I heard him scream. The driver didn't even slow down. I had to put him down. One of the hardest things I have ever done. Just wanted to put his face out there one more time. I really love reading the Pet Thread. Thank you
Oh Max, so sorry to hear of your Jethroe's passing. Please don't beat yourself up about the fence issue. Condolences to you and be well.
***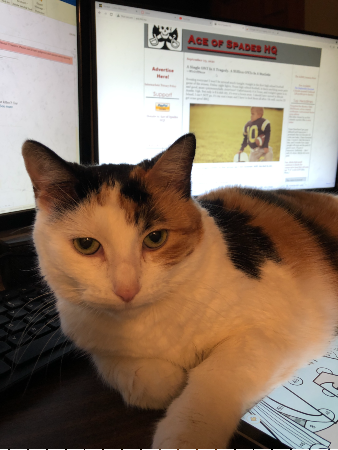 &&&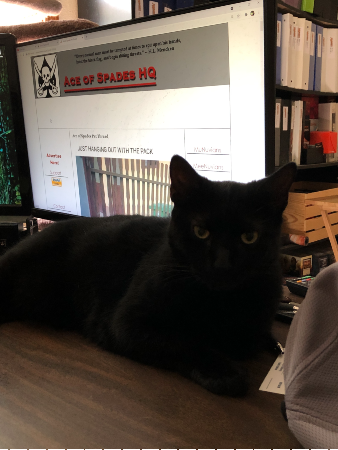 &&&
Hello,

You've featured my three little furbabies before on the Pet Thread. But if you are ever hard up for pics, I have three more to share. All three of my kitties seem to adore the AoSHQ and each one has a favorite topic.

Kaylee the Calico Kitty Cat (the cutest little cat of them all) spends a lot of time on the ONT.

Jasmine, the little gray tabby, is fond of the Saturday afternoon Chess Thread.

And my original kitty, the one and only Penny, is devoted to the Pet Thread, as is only fitting.

Enjoy! - Lord (now "Perfessor") Squirrel
Excellent looking kittehes. They seem adept at getting around the AoSHQ. And how can you not love cats who love The ONT & AoS Pet Thread. True Morons. Thanks for sharing today.
***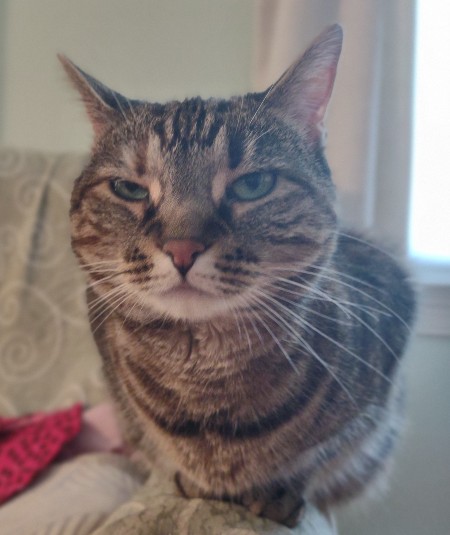 &&&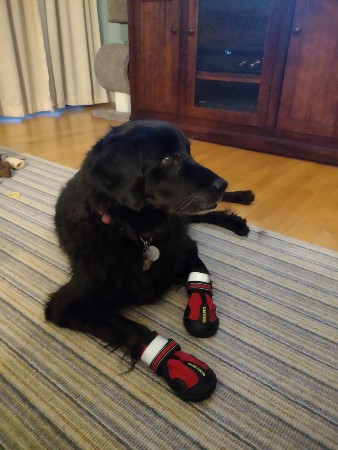 Misanthropic Humanitarian –

Attached are pictures of Dini (Houdini) the cat, and Fenway our Flat-coat retriever. They both have been on the Pet Thread a couple times.

The first is Dini auditioning to be the new Grumpy Cat.

Fenway is next modeling her new "booties". She had to have a toe amputated a few months ago and her foot has been sensitive to rough surfaces ever since. We have been working with her to get used to the "booties" and is working well. We'll be taking her to Acadia National Park in Maine to walk the carriage trails and want to make sure she is comfortable. As she is 11 and really slowing down, this will probably be her last trip up there.

Thanks for doing this thread. Mrs OCiS and I look forward to reading it every week. - Our Country is Screwed
Well Dini is a handsome cat. Good luck on the audition to be Grumpy Cat. Sorry to hear about Fenway's medical condition. Glad to hear the booties are working. Thank you for taking time to contribute today.
***

Folks, we really appreciate all of the contributions today. You folks make the AoS Pet Thread run. Without your submissions there really isn't a thread.
If you have something you wish to submit that's related to pets or any animal or critter, please contact us at petmorons at gmail dot com.
Have a great week!

posted by Misanthropic Humanitarian at
03:00 PM
|
Access Comments