« Saturday Evening Movie Thread [Moviegique]: Prisoners of the Ghostland
|
Main
|
Daily Tech News 26 September 2021 »
September 25, 2021
Saturday Overnight Open Thread (9/25/21)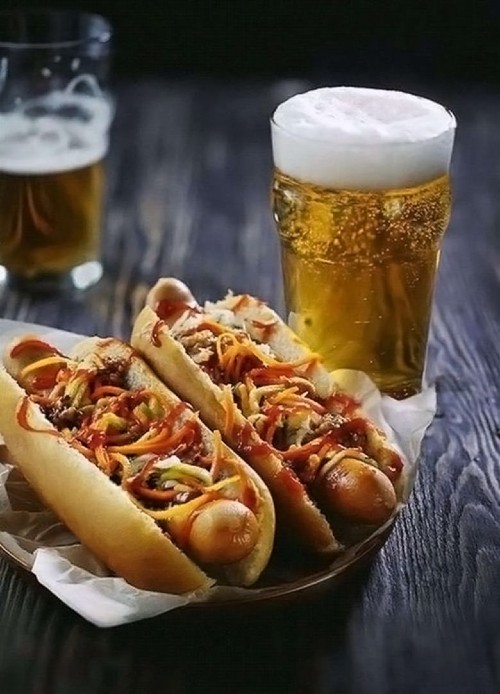 ***
The Saturday Night Joke
A sweet grandmother telephoned St. Joseph's Hospital. She timidly asked, "Is it possible to speak to someone who can tell me how a patient is doing?"
The operator said, "I'll be glad to help, dear. What's the name and room number of the patient?"
The grandmother in her weak, tremulous voice said, Norma Findlay, Room 302."
The operator replied, "Let me put you on hold while I check with the nurse's station for that room."
After a few minutes, the operator returned to the phone and said,
"I have good news. Her nurse just told me that Norma is doing well. Her
blood pressure is fine; her blood work just came back normal and her
Physician, Dr. Cohen, has scheduled her to be discharged tomorrow."
The grandmother said, "Thank you. That's wonderful. I was so worried. God bless you for the good News."
The operator replied, "You're more than welcome. Is Norma your daughter?"
The grandmother said, "No, I'm Norma Findlay in Room 302. No one tells me shit." (H/T Hrothgar)
***
One of my favorite summer meals is pork steak, marinated in Teriyaki Sauce for several hours, then coated with garlic powder and placed on the good old Weber Kettle grill. I think know I'll be avoiding this product.

Impossible Foods' latest meatless product is set to hit tables from Thursday: plant-based pork that claims to be tastier and healthier than the real deal.

The ground pork product will first be available in restaurants in the U.S., Hong Kong and Singapore, with further plans for retail expansion in those markets in the coming months. It marks the California-based company's third commercial launch after ground beef and chicken nuggets as it seeks to solidify its position in the growing plant-based protein space.

Speaking in a first-on interview ahead of the launch, Impossible Foods' president Dennis Woodside told CNBC's "Squawk Box Asia" that the pork alternative could beat the real deal in both taste and nutritional value.
Could beat? Yeah and I could vote a straight Dem ticket in 2022.
***

Hey Honey, we aren't remodeling the bathroom any time soon.

Researchers want to give the toilet a smart makeover — but we're not talking about heated seats or bidet attachments.

Take the Stanford School of Medicine, where The Wall Street Journal reports that researchers are developing a scanner that can recognize the user's unique "anal print," or "distinctive features of their anoderm," meaning the skin of the anal canal.

To pull it off, they installed a camera inside a toilet bowl and used machine learning algorithms to match stool samples to specific, uh, users. The system could even calculate "the flow rate and volume of urine using computer vision as a uroflowmeter," according to the researchers' 2020 paper.
***
One of our hobbies is bird feeding and watching. Squirrels are such bastards. Instead of being arrested these folks should be awarded medals.

This may be the biggest squirrel poaching bust ever.
One of the most common violations for a conservation officer to deal with is someone going over the legal limit. Officers with the Missouri Department of Conservation recently dealt with a case that may be the biggest squirrel poaching bust ever anywhere.

In a post on their Facebook page, the MDC reported Agents Brad Hadley and Eric Long got a tip about a group of non-residents who were squirrel hunting in the Current River Conservation Area and surrounding locations. The tip ended up being a good one as the officers quickly discovered the group of 16 had taken 471 squirrels over the prior two days.
***

WHY WE TURN DOWN THE RADIO WHILE WE'RE PARKING

The human brain may be amazing, but it can't listen to Olivia Rodrigo and find a parking spot at the same time

But why must Olivia be silenced so that you can locate the perfect place to park?

The explanation is fairly straightforward. Under normal circumstances, listening to music while driving is a form of multitasking, explains cognitive scientist Art Markman, author of Brain Briefs. "That's actually not terrible, because driving frankly isn't that hard," he says. "It doesn't occupy our full mental resources." In fact, some research suggests that music can help you keep up with the flow of traffic under ordinary conditions.
***

Irate contractor. Did he overreact or is the homeowner a ditz? You be the judge.

When you hire someone to fix things in your home, you are putting trust in a complete stranger. While you are paying them and it's their job, you still are letting in a person you know nothing about in your home. They may do a half-hearted job or they might steal something from your home, you really never know.

A woman from Colorado trusted a job regarding the renovation of her shower and had a negative experience with the contractor she hired. She asked the contractor to not pay until she sees the finished bathroom, but the man didn't take it very well and destroyed all the work he had just done.

A video of an angry contractor demolishing tiles in the shower that he himself put up went viral
***
***
It's a Saturday ONT. So, no current events, news and politics for the most part. How about some weird Saturday night stuff?

Scientists were puzzled by a bizarre case stdy: a 33-year-old male with a history of illicit drug use who'd been experiencing "a substantial amount of sperm passage from his rectum with ejaculation for the past two years," according to study titled "A Curious Case of Rectal Ejaculation," published last month in the Cureus Journal of Medical Science.

In crude terms, the unfortunate patient was jizzing out of his butt.

The man had experienced five days of testicular pain, doctors said, noting a "substantial amount of urine and sperm" coming from his rectum.

A CT scan of the man's pelvis later revealed he was experiencing a chronic case of "rectourethral fistula," an extremely rare condition in which there's a new anatomical connection between the urethra and rectum.

And there is your Jr. High humor for the evening.............
***

Oh boy, I can't wait until November 4th to see what toys made it into the National Toy Hall of Fame.

2021 National Toy Hall of Fame Finalists
The following 12 toys are finalists for 2021 induction into The Strong's National Toy Hall of Fame. Only three will take their honored places in the hall this year when they are announced by The Strong on Thursday, November 4, at 10:30 a.m.
Not to give too much away, sand is a finalist.
***

My brother and I were pros before it became a recognized sport. And I'm sure my daughters weren't too far behind.

Competitive Pillow Fighting – How a Children's Game Became a Popular Sport in Japan

Every year, dozens of teams from all over Japan travel to the Japanese town of Ito to compete in one of the world's most unique sporting events – All-Japan Pillow Fighting Championships.

Pillow fighting is an age-old pastime practiced by children of all ages all over the world. Japan is no different, only here the game has been elevated to the status of national sport, with teams made up of people of all ages competing against each other for fame and fortune. After first battling it out in regional qualifying events, winning teams meet up in the small fishing town of Ito, south of Tokyo, to compete in the All-Japan Pillow Fighting Championships, for the title of Japan's best pillow fighters.
***
***
The ONT Musical Interlude
On this day: 25 Sep 1980
John Bonham, drummer with Led Zeppelin, died aged 32 after a heavy drinking session. 'Bonzo' was found dead at guitarists Jimmy Page's house of what was described as asphyxiation, after inhaling his own vomit after excessive vodka consumption, (40 shots in 4 hours). During live sets his drum solo, 'Moby Dick,' would often last for half an hour and regularly featured his use of his bare hands. In 2007, Ludwig issued a limited edition drum kit in Bonham's memory. via thisdayinmusic.com
***

Have you ever heard, "Do not try this at home"? This is one of those times. Genius Award Winner.

FLASHY Mum ends up flashing her bare boobs after awkward holiday outfit fail

A MUMFLUENCER has had a very awkward moment this week when a fashion malfunction resulted in her boobs being completely exposed.

The woman revealed the hilarious mishap to her Instagram followers as her attempt to alter her outfit backfired.
***

Thinking about Halloween? Planning that next costume? You can end up like Pappa Smurf, permanently.

A REAL life "Papa Smurf" was left with blue skin and a white beard after drinking liquid silver right up until his death aged 62.

Paul Karason died in an Oregon hospital on this day eight years ago after a heart attack - but the incredible pictures of his unique looks continue to circulate online.
An ex-spousal unit? Shocked I am.
***

Tonight's ONT has been brought to you by the Original valu-rite.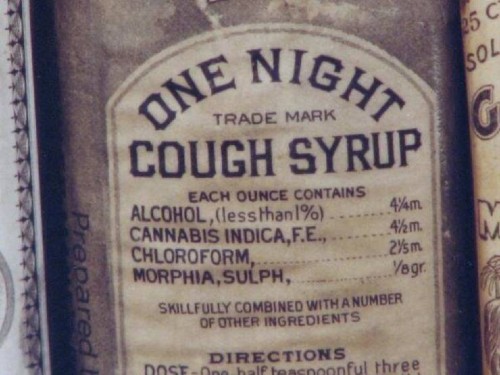 Notice: Posted maybe with permission. We aren't sure.


posted by Misanthropic Humanitarian at
09:58 PM
|
Access Comments