« Marcia Lucas: The Disney Sequels Are Awful and Neither Kathleen Kennedy or JJ Abrams Understand Star Wars
|
Main
|
Construction Workers in Australia Clash With Police to Protest Mandatory Vaccinations »
September 21, 2021
Haitian Illegal Immigrants Hijack Bus Taking Them To Processing Center, and Then Flee
It was just a "revolt," the corporate shill, open borders Washington Examiner says.
Haitian migrants who were being transported on a federally contracted private bus away from the border revolted during the ride and overtook control of the commercial vehicle before escaping, according to two law enforcement officials.
"Revolted."
This is the Washington Examiner. Searching for euphemisms for "attacked" and "hijacked."
They "revolted," just as the Mostly Peaceful Protesters liberated Nike shoes from capitalist control.
One source says that they were recaptured. The government is refusing comment.
Update:
Bill Melugin @BillFOXLA

More details. The bus was headed from Del Rio to Brownsville. The migrants forced their way off the bus and fled. All were caught. Governor Abbott says they committed a crime and he wants them all jailed and prosecuted.
@FoxNews

Meanwhile, the media continues pushing the "whip" lie.
Josh Gerstein @joshgerstein

NEW: DHS Secretary Mayorkas, in Senate hearing, says investigation launched into video appearing to show use of whips to corral migrants in Del Rio, TX: 'We do not tolerate any mistreatment or abuse of a migrant. Period.'
Chuck Ross @ChuckRossDC

What whips?

Sex-predator enabler Chris Cuomo seized on the lie, of course.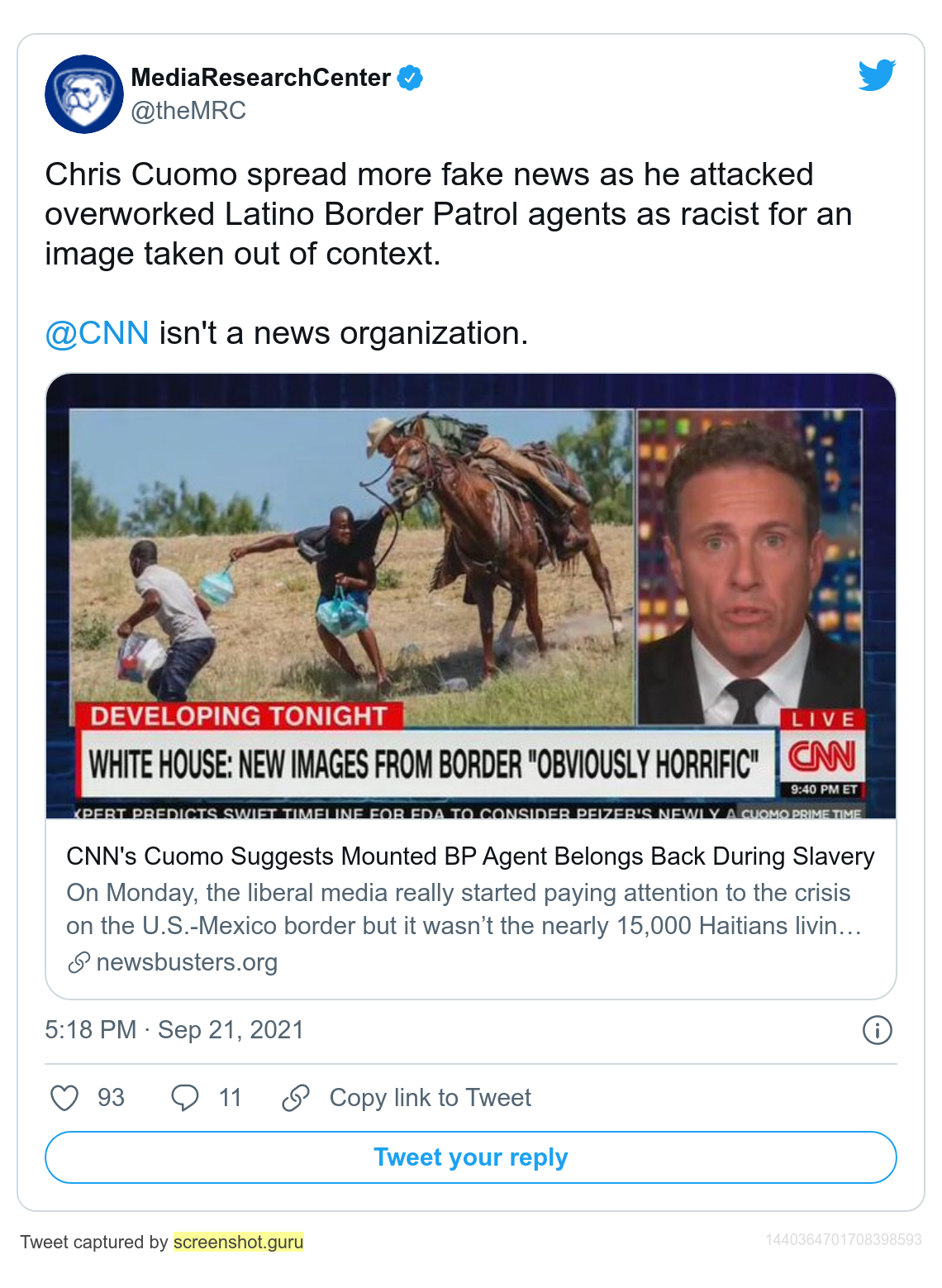 Lying is all CNN does. It's their ratings driver. It's their business model.
They're allowed to lie and spread misinformation and social media monopolists will help spread their toxic lies.
You, on the other hand, will be banned for speaking the truth or asking inconvenient questions.
Obviously the Biden Occupation pushed the lie, attacking... themselves for the incident.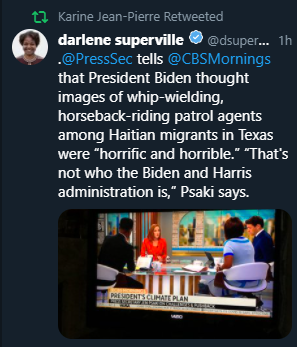 Kumala joined in on the Lie Orgy.
She likes orgies.
Jen Psaki says that illegal border-crossers don't have to show vaccination cards because "they don't intend to stay for long," while legal travelers coming to the US do have to show vaccination cards. Apparently British people coming to Florida all plan on staying forever.
But not those illegal aliens. They're just stopping by for 30 or 40 or 60 years.
John Roberts
@johnrobertsFox

@PressSec yesterday on why migrants coming across the border are not required to be vaccinated against COVID, or have a negative test for COVID: "They're not intending to stay here for a lengthy period of time."
Bill Melugin @BillFOXLA

If anyone in the White House actually came down here and spoke to some migrants, they would realize these people have zero intention of leaving the US & every intention of trying to stay permanently. You don't travel that far to spend a day or two in Del Rio & then leave.


posted by Ace at
02:50 PM
|
Access Comments