« Gun Thread: Sunday Evening Edition!
|
Main
|
Daily Tech News 20 September 2021 »
September 19, 2021
Sunday Overnight Open Thread (9/19/21)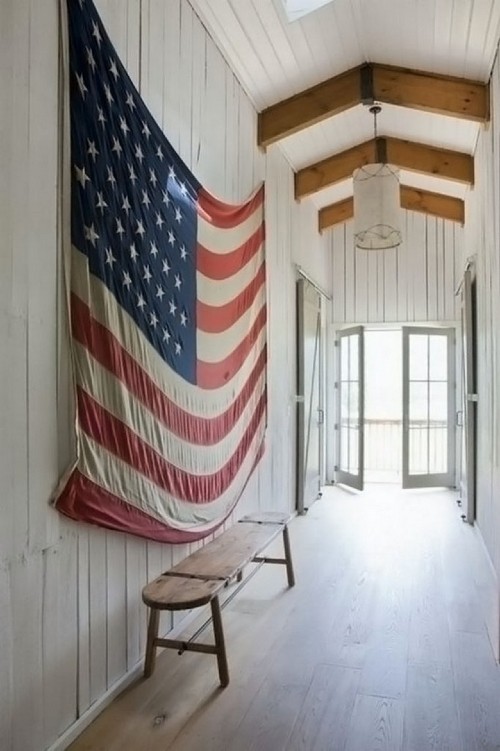 ***
The Quotes of The Day
Quote I

"The thing right now that's going on is tyranny," Mustaine added. "This is called tyranny. Look it up when you get home. And tyranny isn't only in government. Tyranny right now is in the schools, and tyranny is in the medical business."Dave Mustaine (H/T Doof)
Quote II

"You don't spend two decades pumping trillions of dollars into a money pit and funding all manner of transparent fantasies one year at a time with no real continuity or long-range planning, then all of a sudden develop the ability as you're running out the door at half past midnight to make prudent decisions to secure your material interests." Unidentified Afghanistan vet and journalist
Quote III

"The Met itself has always been such a huge symbolic institution for New Yorkers and growing up in a neighborhood, coming back to it after graduating school, working as a waitress. I remember, especially there was this one year when I was walking to work and the gala was happening." Rep. Alexandria Ocasio-Cortez (D-NY)
It's a shame she wasn't struck by a bus on her walk.
***

Following up on Quote III, AOC's newest and bestest bestie is a tax cheat.

Designer Aurora James called her "Tax the Rich" dress for Rep. Alexandria Ocasio-Cortez a "powerful message" — but it's not one she has taken to heart.

The 37-year-old fashionista who made waves at the Met Gala with Democratic-Socialist AOC last week is a notorious tax deadbeat with unpaid debts dogging her in multiple states, records show.

Most of luxe-living James' arrears center on Cultural Brokerage Agency, an LLC she formed in 2011 to serve as the parent company of her fashion brand, which today is known as Brother Vellies. It's a favorite of people like Beyoncé, Rihanna, and Meghan Markle.

The company racked up three open tax warrants in New York state for failing to withhold income taxes from employees' paychecks totaling $14,798, the state Department of Taxation and Finance told The Post. The debts — which were incurred before the pandemic — stem from 2018 and 2019. The company has been hit with 15 warrants in total since 2015.
***

If something causes "mass unemployment" why would you double down and still try attempt to implement that "something"? Screw the $15.00/Hour minimum wage. Bring on the $26.00/Hour minimum wage.

Leftists are arguing that a $15 minimum wage is far too low; instead, many are calling for a $26 minimum wage.

As originally noted by Foundation for Economic Education correspondent Brad Polumbo, online debate about the policy started with an August article from the progressive Center for Economic and Policy Research. Economist Dean Baker argued in the piece that the minimum wage ought to keep pace with overall economic productivity.
***

There is a bright side. At least they aren't masquerading as free lance gynecologists.

People have been advised to be on the lookout after reports of a door-to-door Covid-19 vaccine scam.

Two men are reported to have been knocking on doors in Christchurch's Addington suburb, claiming to be health officials, according to the Canterbury District Health Board (CDHB).

The pair have an eftpos machine, and have been attempting to charge people a fee to book vaccine appointments.

"This is a scam," a CDHB spokesperson said in a warning to the public.
***

Joe Biden's foreign policy sucks. Ask France. Ask Mexico and Del Rio, Texas.

To find the answer, this writer came to Ciudad Acuna, the city through which the migrants had passed to form the encampment and asked several dozen of them what happened.

The surprising answer, which the migrants provided independently in different places and at different times, was universal: on Sunday, September 12, the Mexican government effectively sent a mass of migrants it had bottled up for months in its southern states up to the American border. This move, which appears to have been done under the cover of Mexico's independence week of celebration known as El Grito, essentially foisted a humanitarian problem onto the Americans in a single week.

A quick background is necessary to understand what the migrants were saying. In short, when it was newly installed in January, the Biden administration began to pressure Mexico to maintain and use its National Guard and immigration bureaucracy to slow the flow of expected caravans and of tens of thousands of Haitians and other migrants coming in from all over the world. This was a fairly quiet diplomatic campaign, and it coincided with billions in promised U.S. aid and other benefits such as covid vaccines. It was a different approach from the Trump style of threatening to damage the Mexican economy with tariffs unless the leadership slowed U.S.-bound illegal immigration coming through Guatemala.

In response to Biden's softer approach with gifts, Mexico apparently responded with a lighter version of a Trump-era tactic, which was to require that migrants entering from Guatemala be held in the southern state of Chiapas, in the border city of Tapachula, until they applied for and obtained temporary legal permits. National Guard roadblocks reinforced the policy.
***

It's looking like Australians are getting fed up with their dictators.

Anti-Lockdown Protesters In Australia "Break Police Line" As Clashes Erupt

Throughout the pandemic, Australia's government has chosen to enact stringent restrictions to combat COVID-19. After the sixth lockdown since the pandemic began, anti-lockdown protesters in Melbourne have had enough with draconian virus
***

Only a government run monopoly could foul up the distribution of liquor. Welcome to Pennsylvania.

If you had your heart set on serving exclusively Dom Perignon at your champagne party this weekend, you might want to consider mixing in some other brands.

As of Friday, Pennsylvania's state-run liquor stores are starting to ration sales of some products. It's a response to what is being described as a supply shortage.
***

Real men don't have ovarian tumors.

Trans man's 'lockdown weight' turned out to be a huge ovarian tumour that made him look pregnant
***
The Biden Administration is a Golden Clusterfuck. But, at least his tweets are kind.

"The cancellation of the Attack class submarine program binding Australia and France since 2016, and the announcement of a new partnership with the United States meant to launch studies on a possible future cooperation on nuclear-powered submarines, constitute unacceptable behavior between allies and partners, whose consequences directly affect the vision we have of our alliances, of our partnerships and of the importance of the Indo-Pacific for Europe," Le Drian added.


Biden administration officials claim that they gave France ample notice of the new pact between Australian Prime Minister Scott Morrison, President Joe Biden, and UK Prime Minister Boris Johnson, but it appears that France found out just hours before.

The pact involves the creation of an enhanced trilateral security partnership called "AUKUS" which will allow the U.S. and the U.K. to share highly sensitive nuclear submarine technology with Australia.

This is likely the first time an ambassador to France has ever been recalled from the United States in the history of the alliance between the two countries.

Earlier this year, Russia recalled its ambassador to the U.S. after Biden agreed that Russian President Vladimir Putin was a "killer" in an interview with ABC News. The U.S. recalled its ambassador to Russia in retaliation, but both officials have since been returned.
***

If I were a betting man. I would bet big bucks on this is a feature and not a bug.

As energy prices in Europe go through the roof, factories are beginning to shut down and food is disappearing from the shelves. Welcome to green Britain, offering a foretaste of what life will be like under Net Zero conditions – poorer, colder, hungrier – unless Government changes course.
***

Two Lutherans and an Episcopalian are some Genius Award Winners.

A gang of machete-wielding robbers livestreamed their failed attempt to escape the police in a high-speed pursuit.

Effiong Nsa and Salah Ibrahim had just robbed a man in Dartford before their getaway driver Shamil Ibrahim drove them away from the scene, leading officers on a chase.

Unbelievable footage now released by Kent Police shows the trio in the car as Ibrahim can be heard saying 'help us block off the feds' while recklessly swerving through traffic, running a number of red lights and driving on the wrong side of the road.
***
The ONT Musical Interlude
On this day: 19 Sep 2005
Research published by Guinness World Records showed that Status Quo have had more hit singles than any other band in UK chart history. The band had scored 61 chart successes, dating from Pictures of Matchstick Men in 1968 to You'll Come Around in 2004. Queen came second with 52 hits, with The Rolling Stones and UB40 with 51 hits each. via thisdayinmusic.com
&&&
Born on this day: 19 Sep 1946
John Coghlan drummer with English rock band Status Quo, (he left in 1982), who had the 1977 UK No.3 single 'Rockin' All Over The World'. Other hits include 'Pictures of Matchstick Men' in 1968, and 'Whatever You Want' in 1979.
&&&
Born on this day: 19 Sep 1943
Cass Elliott, singer, Mamas and the Papas, who scored the 1966 US No.1 & UK No.3 single 'Monday Monday'. After the breakup of The Mamas & the Papas, Elliot embarked on a solo career and had the 1968 hit 'Dream a Little Dream of Me' from her solo album of the same name. Elliott died from a heart attack on 29th July 1974 while staying at Harry Nilsson's London flat in the UK. via thisdayinmusic.com
***

It doesn't look like anything will keep him from napping in the near future. Genius Award Winner.

SEPTEMBER 17--An Indiana man who repeatedly called 911 to inform police operators that he was "tired" will spend the next two months resting up in a county jail, according to court records.

Daniel Schroeder, 61, was arrested Tuesday night at his Evansville home in connection with a quartet of calls placed that evening to the police emergency line.

"The male caller kept calling in stating that he was tired," according to a police report.

Schroeder's calls about his weariness came a day after he pleaded guilty to a prior misuse of the 911 system. In the earlier case, he copped to calling police to report that he was upset that a female relative "was not following his rules."
***

The few. The proud. The Marines and Tonight's Feel Good Story of The Day.

Marines Help A Woman Stranded In Floodwater In Heartwarming Viral Video
***
Weekly commenter stats for week of 9-19-2021

Top 10 commenters:
1 [521 comments] 'TheJamesMadison, nihilism is all fun and games with a Carpenter leading the way' [73.56 posts/day]
2 [473 comments] 'Miklos Stakhanov-Strelnikov'
3 [386 comments] 'rhennigantx'
4 [385 comments] 'Skip '
5 [382 comments] 'rickb223'
6 [382 comments] 'Joe Mannix (Not a cop!)'
7 [341 comments] '18-1'
8 [330 comments] 'CN'
9 [314 comments] 'qdpsteve (L2ZTs)'
10 [309 comments] 'Braenyard'
Top 10 sockpuppeteers:
1 [457 names] 'Miklos Stakhanov-Strelnikov' [64.52 unique names/day]
2 [59 names] 'Duncanthrax'
3 [49 names] '18-1'
4 [39 names] 'Axeman'
5 [31 names] 'Cicero (@cicero43)'
6 [30 names] 'Notorious BFD'
7 [29 names] 'Helena Handbasket'
8 [28 names] 'f'd'
9 [26 names] 'andycanuck (UHVv4)'
10 [22 names] 'Count de Monet, unvaccinated Kulak-American
***

Tonight's ONT has been brought to you by Recommended Mandatory Elementary Education Text Books.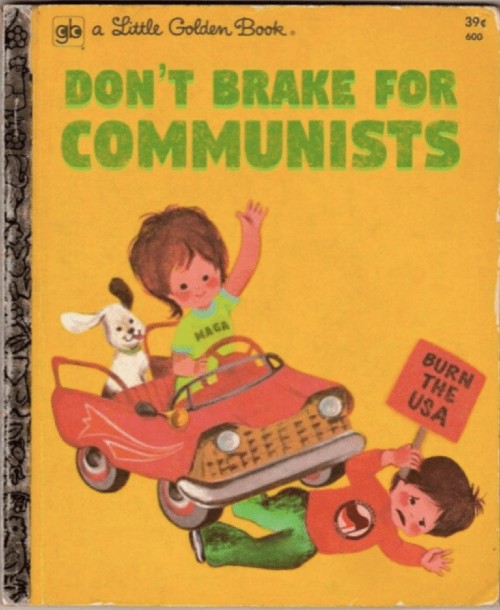 Notice: Posted with permission by the Ace Media Empire and AceCorp, LLC. This facility uses everything that bugs the hell out of your allergies.

posted by Misanthropic Humanitarian at
09:45 PM
|
Access Comments