« Saturday Morning Coffee Break
|
Main
|
Saturday Gardening and Puttering Thread, September 18 »
September 18, 2021
Reason and Science or Alchemy?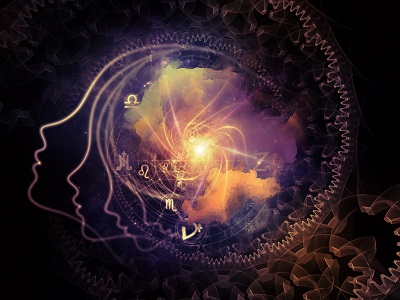 Business Alchemy
This week, J.J. Sefton highlighted a couple of really insightful pieces concerning the thinking of our Ruling Class. They may help explain the preparations in D.C. today for the long-feared September 18 protest.
I was also asked on social media to participate in a couple of surveys which reflect the preoccupations of the media, academia and the ruling class. These topics seem to me to reflect a certain separation from reason.
First, Victor Davis Hanson, on Abandoning Science for Alchemy. You may recall J.J.'s quote:
Science is dying; superstition disguised as morality is returning. And we all will soon become poorer, angrier and more divided.
The premise of the piece is:
The scientific method used to govern much of popular American thinking.

In empirical fashion scientists advised us to examine evidence and data, and then by induction come to rational hypotheses. The enemies of "science" were politics, superstition, bias, and deduction.

Yet we are now returning to our version of medieval alchemy and astrology in rejecting a millennium of the scientific method.
A survey I took this week seems to reflect the idea that "science" really has little to do with the "scientific method". It gave me the idea that science should be treated like a religion. Kinda went along with the piece by VDH, as I think whoever put the survey together would think that I was "anti-science" for rejecting unscientific statements made in the name of science.
Here are a couple of examples from VDH of irrationality from "our betters":
Take the superstitions that now surround COVID-19.

We now know from data that a prior case of COVID offers immunity as robust as vaccination--if not better.

Why then are Joe Biden's various proposed vaccination mandates ignoring that scientific fact? Dr. Anthony Fauci, when asked, seemed at a loss for words.

Is this yet another of the scientific community's Platonic "noble lies," as when last year Fauci assured the public there was no need for masks? He later claimed he had lied so that medical professionals would not run out of needed supplies.

Fauci also seemed to throw out all sorts of mythical percentages needed for herd immunity, apparently in an attempt to convince the public that it will never be safe until every American is protected from COVID by vaccination only.
Why did both candidate Joe Biden and his running mate Kamala Harris warn the American people on the eve of the vaccination rollouts that a Trump Administration inoculation could be unsafe--thereby at the very outset undermining confidence in mass vaccinations?

Why was the medical community largely silent about such dangerous sabotaging of a new vaccination, but months later became vociferous in warning the public that any prior doubts about the safety of these Operation Warp Speed vaccinations were scientifically misplaced? Was there a medical breakthrough on January 20, 2020 to alter their consensus?
J. J. also picked up a piece from City Journal, "Crashing Out".
In Afghanistan, the United States succeeded only in creating a virtual fantasyland.
Worth reading. Especially concerning this kind of hubris:
In the summer of 2002, Karl Rove arranged a meeting with journalist Ron Suskind to tell him that reality was a thing of the past. Rove was the most senior and best-known advisor to President George W. Bush, the mastermind behind his election almost two years earlier. The meeting with Suskind happened as the Iraq War was looming. Public debate about invading Iraq revolved around forensic evidence and intelligence reports, taken more or less seriously by the members of what Rove called the "reality-based community"--people emotionally attached to reality the way their ancestors were attached to God.

Suskind did not disagree. He liked to believe that solutions emerge from the "study of discernible reality," but when he started to mumble something about the values of the Enlightenment and the ideal of empiricism, Rove cut him off. "Not the way the world really works anymore. We're an empire now, and when we act, we create our own reality. And while you are studying that reality . . . we'll act again, creating other new realities, which you can study too, and that's how things will sort themselves out."
In both Iraq and Afghanistan, the point of the enterprise was to act decisively against an old foe and bring him down. What might happen afterward was not really considered.
And then, when "nation building" started, "new realities" really got confusing. But we never learned about the extent of the confusion. We were led to believe that our side was successful in controlling the "new realities".
September 18 Protest, "Extremist Groups", Surveys
Well, it looks like the National Guard probably won't get called out for the scary September 18 Protest highlighting the treatment of January 6 defendants. Not surprising. There are other events scheduled in D.C. today, too. The dcist has some interesting details. Counter-protests may be larger than the actual protest. But authorities need a wall around the Capitol.
MSN.com explains that:
Last month, DHS identified a "heightened threat environment" in its latest NTAS bulletin, warning of extremists "seek[ing] to exploit the emergence of COVID-19 variants by viewing the potential re-establishment of public health restrictions across the United States as a rationale to conduct attacks."
Oh. So this protest is not about January 6 defendants? It is about opposition to the re-establishment of public health restrictions? Have the actual protesters said this?
When you think of J6, you picture the Q Anon shaman or even the outside scene - a minor riot.

When the regime thinks of J6, they see that picture (99% of you never saw) of the most powerful people in the world crawling around in terror of maga mee-maws.

Wizard of Oz moment.
I only saw *that* image once. Then it's like it vanished. It all came together. These people who vote to send people to war stuffed their faces into dirty carpet. They were totally humiliated and they wanted revenge.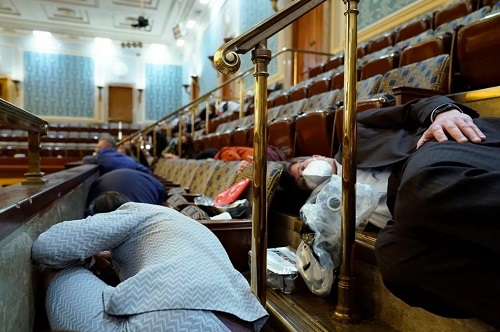 More images in the thread at the link.
Survey from an actual hate group, the SPLC
I did not fill out this survey, which seemed like a fundraising scheme, but I thought the wording was interesting:
You've been selected to participate in a vital SPLC research project. We urgently want to hear your views on the growing threat of violent white nationalism and hateful extremists in your community. Please complete our Fighting Hate in America research assessment before 11:59 p.m. tonight.

Take our fighting hate in America survey

We urgently want to hear your views on the growing threat of violent white nationalism and hateful extremists in your community. Your answers will be kept confidential and will give the SPLC a better understanding of how to overcome the hate, racism, white supremacy, and intolerance that is poisoning our country.
This is their in-depth survey. They want to know my views:
THE SURVEY

Have you ever observed hate group activity in your community?

Question - Not required - Do you think social media platforms like Facebook, Twitter, Instagram, etc., are doing enough to monitor and police hate groups and extremists?

Question - Not Required - Do you think local law enforcement should do more to monitor and investigate hate groups?
Nation of Islam shows up on the SPLC's "Hate Map", but while there are several "White Nationalist" groups displayed, Nation of Islam is not listed as "Black Nationalist", but rather as a "General Hate" group. Which made me wonder what a group has to do to become "Black Nationalist".
Survey on "vaccine hesitancy" from a Boston Nurse's College
I actually completed a survey on "vaccine hesitancy" which came from a nurse's college in Boston. It was full of leading questions which would tend to associate attitudes about vaccines with hatred toward people with other political views or the desire to silence them, conspiracy theories, attitudes about science in general, personality traits and life satisfaction. There were several "Christians are bigots" questions. But there were also some "people on the far left are bigots" questions, too.
There was almost nothing concerning the actual information people have received from authorities and scientists concerning the vaccines. Most questions were fashioned in an agree/disagree scale which made it difficult to express disagreement with the actual premise of the question.
My favorite parts were the (1) conspiracy page, where I was asked if I believed that information on aliens was being released to divert attention from actual aliens. For example. And (2) the science page, where it seemed that one had to agree that all science and scientists could be categorized as either wonderful or awful.
Joy Reid recently said that it was necessary to be an anti-vaxxer when Trump was in office. The survey questions would not come close to capturing her reasons for giving up her vaccine hesitancy.
Again, why would a survey on vaccine hesitancy NOT include questions about the information people are receiving about vaccines?
There was an opportunity to say a little something in actual words at the end of the survey. I blasted the conduct of official spokespersons (in general) and the stereotypical questions in the survey and it's odd "science is a monolith" questions in particular.
This survey encourages bigotry and division. I'm not sure that's what they intended. They may just think that way.
Music
Hubris leads to Nemesis as VDH would say.

This is the Thread before the Gardening Thread.
Serving your mid-day open thread needs
Don't let the haters and the alchemists get to you. Hope you have something nice planned for the weekend.

posted by K.T. at
11:20 AM
|
Access Comments