« President Trump: Mitch McConnell Must Be Fired as Leader of the GOP Senate; the Upcoming September 18th Rally is a "Set-Up"
|
Main
|
Quick Hits »
September 16, 2021
Durham Indicts Perkins-Coie Lawyer for Lying About His Employment By the Clinton Campaign When Peddling a Lie to the FBI
I covered the story that Durham might indict this guy for lying to the FBI (during an official investigation) last night.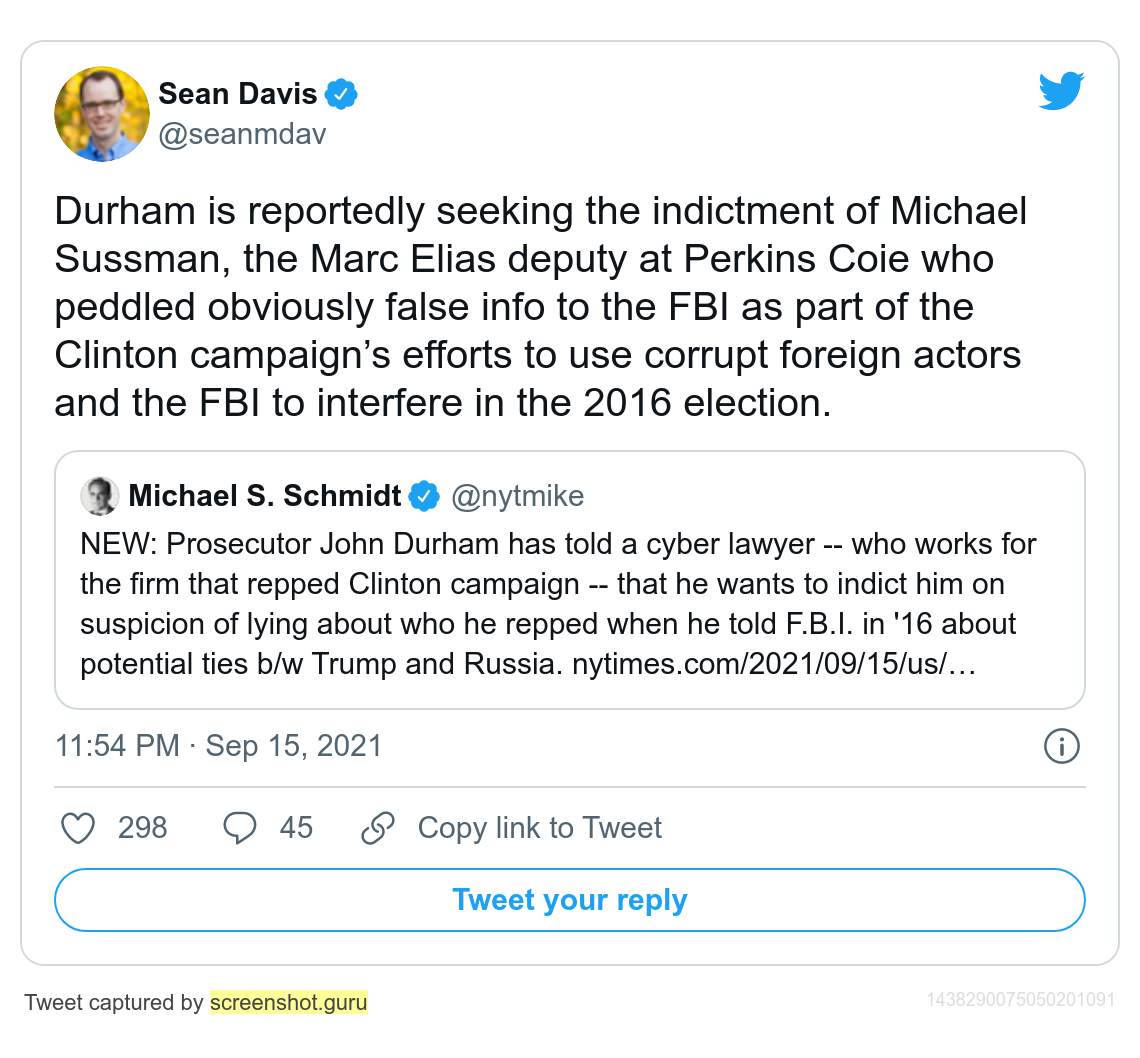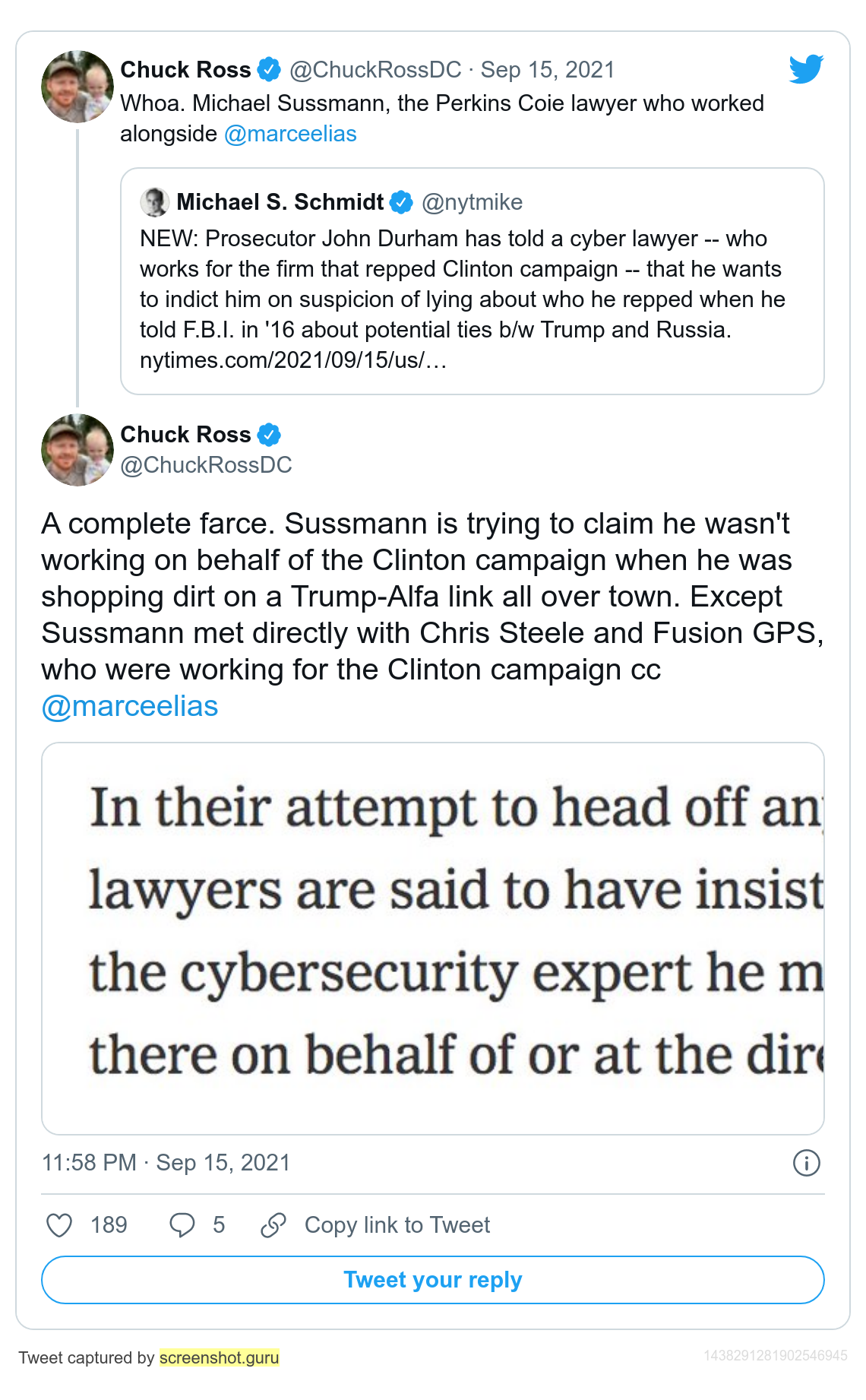 Sussman's defense is that he wasn't working for Clinton when he... ahem, completely independently brought the Alfa bank server bullshit to the FBI. He's claiming he just brought over that information due to his being a patriot, not because he was working for Clinton.
But... his own billing records say he was working for Clinton for the Alfa bank hoax.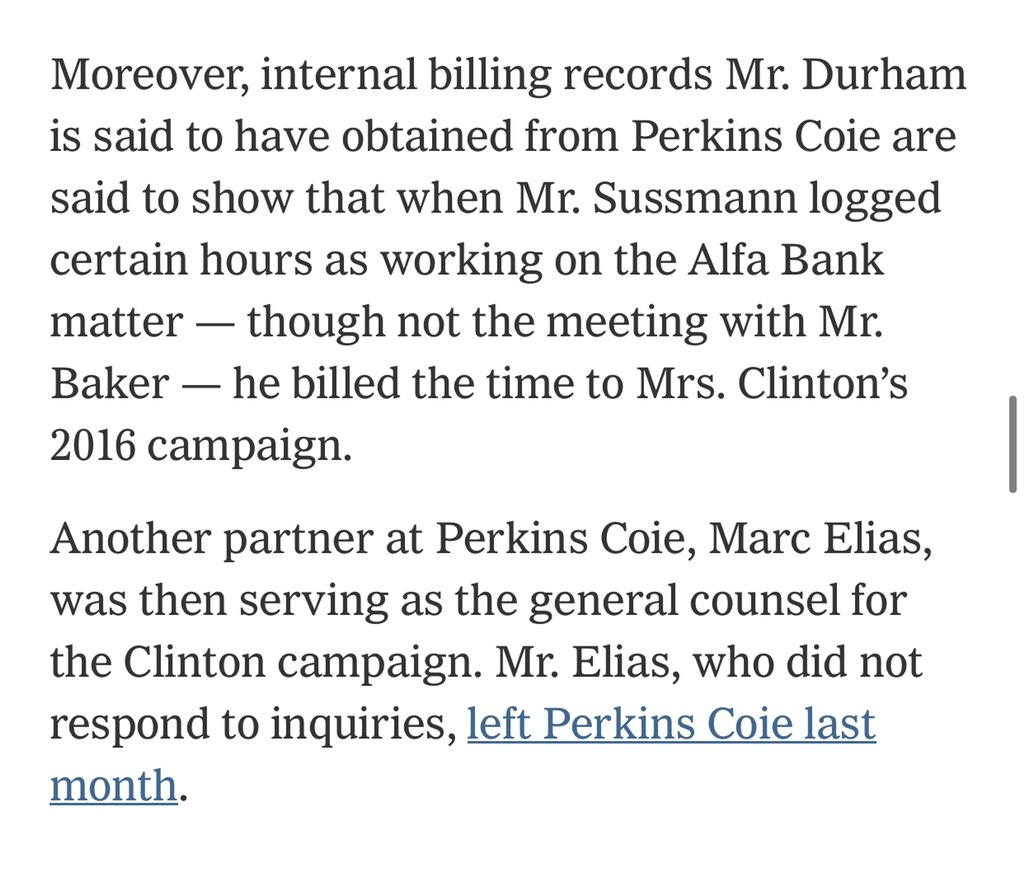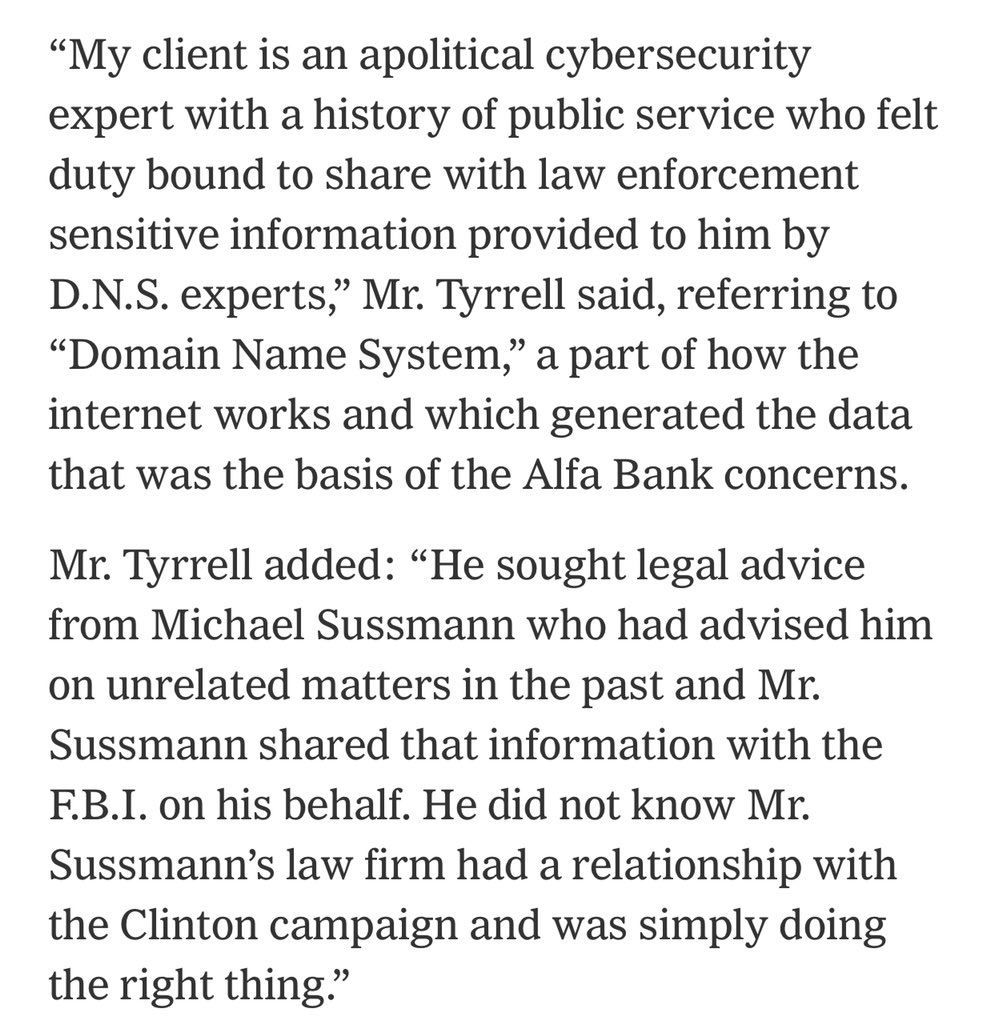 Because he lied to the FBI five years ago -- I guess September 19, 2016 -- Durham had until this weekend to beat the five year statute of limitations.
Surprising most, he actually indicted him.
A federal grand jury has returned an indictment against cybersecurity attorney Michael Sussmann, who represented the DNC in connection with the 2016 Russia hack. Special Counsel John Durham sought the charge.

The grand jury indictment accused Sussmann of lying when he "stated to the General Counsel of the FBI that he was not acting on behalf of any client in conveying particular allegations concerning a Presidential candidate, when in truth, and fact, as the defendant well knew, he was acting on behalf of specific clients, namely, Tech Executive-1 and the Clinton Campaign," reports Huffington Post.
As the excerpt from the indictment below spells out, Sussaman knowingly passed a false claim to the FBI, and then lied about who he was working for. This caused the FBI to take this false-from-the-start claim seriously, and resulted in the material harm to an ongoing investigation.
Thanks to Tami.

posted by Ace at
05:48 PM
|
Access Comments