« An Occasional Prepper Thread
|
Main
|
Daily Tech News 19 September 2021 »
September 18, 2021
Saturday Overnight Open Thread (9/18/21)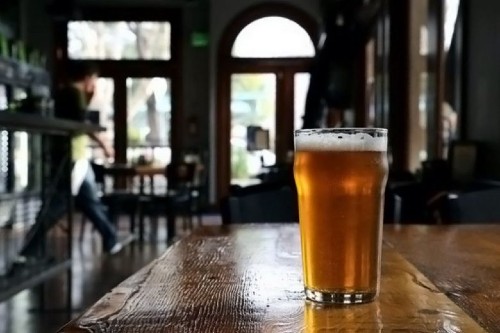 ***
The Saturday Night Joke
It's an unusual time we're living in.
Safe at last.

I took down my Rebel flag (which you can't buy on EBAY anymore) and peeled the NRA sticker off my rear window.
I disconnected my home alarm system and quit the candy-ass Neighborhood Watch.
I bought two Pakistani flags and put one at each corner of the front yard.
Then I purchased the black flag of ISIS (which you CAN buy on EBAY) and ran it up the flagpole.
Now the local police, sheriff, FBI, CIA, NSA, Homeland Security, Secret Service and other agencies are all watching my house 24/7.
I've NEVER felt safer and I'm saving $69.95 a month that ADT used to charge me.
Plus, I bought burkas for me to wear when I shop or travel. Everyone moves out of the way and security can't pat me down.
If they say I'm a male wearing a burka, I just say I'm feeling like a woman today.
Hot Damn... Safe at last.
***

That's a B.A.B. (Big Ass Blanket).

Firefighters took serious measures to protect the world's largest tree from wildfire in California.

The General Sherman Tree in Sequoia National Park's Giant Forest was among several sequoias, as well as the Giant Forest Museum and other buildings in the Sierra Nevada area to be wrapped in fire-resistant blankets for protection from potentially intense flames, fire spokeswoman Rebecca Paterson confirmed to NBC News.

The aluminum wrapping is reported to be able to withstand intensive heat for short periods of time and federal officials have used the material for several years in response to wildfires in the U.S. West.
***

Tonight's History and Tourist Lesson all in one video.

Speaking of tourism. These Incredible State Parks Prove You Have No Idea What the U.S. Looks Like

Iowa? Cornfields. Colorado? Rockies. Vermont? Sugar maples. You know the drill. But apparently, nature didn't get the memo about what every state is stereotypically supposed to look like. She's never been much for blanket, one-size-fits-all thinking.

Nature, not borders, calls the landscape shots. Which is why you might round a bend in Buckeye country and suddenly feel transported to Narnia, or stumble across high-north badlands and deserts when you're expecting snowy peaks. The below state parks are waiting to completely challenge your preconceived notions about US geography. And once you see them, you'll likely catch yourself wondering: What else might be out there?
***

Different strokes for different folks. But it is my humble belief that active parenting is a job for the young.

A woman who gave birth at the surprising age of 62, spoke about her unusual pregnancy during the baptism of her children.

Kathy Blattner, 62, of Waterloo, Illinois, first made the news in November of 2020 when she was pregnant. Being past menopause, Blattner wasn't able to conceive, so her daughter, Sarah Utz, donated some of her eggs a few years ago, however.

Dr. Sherman Silber, Blattner's doctor, combined the eggs with sperm from Blattner's husband, aged 66, to create several viable embryos. To avoid any misunderstanding, it should be noted that Blattner's husband is the step-father of Utz, and so the two do not share any familial DNA, Fox2Now reported.
***
World hula hoop record holder Getti Kehayova, 43, unintentionally triggered an unhinged Karen in a park in Las Vegas when she hung upside down from some monkey bars and her top drooped showing the bottom of her white sports bra.

Kehayova shared her disturbing experience on TikTok. The video shows an angry unnamed mother verbally laying into Kehayova for wearing "obscene" clothing and being "half-naked" because her stomach was showing in the park where children were playing.

"Everybody around here is seeing this! You're half-naked right there," the woman screamed. "This is a place where kids play."
***

That Ron White bit was to warm you up for the next story. Virginia Beach woman gets 12 years for what could be biggest coupon scheme in U.S. history

It was described in court papers as possibly the biggest counterfeit coupon scheme in history, costing about 100 retailers and manufacturers more than $31 million in losses.

And the mastermind behind it all? A Virginia Beach entrepreneur and mother of three who'd been designing and printing the highly realistic coupons from her home computer for years.
The wife got more time than the hubby? I am woman hear me roar I guess.

I'm not a ASE certified mechanic. And neither are these chicks. (H/T redc1c4)
***
The ONT Musical Interlude

Opinions are like assholes. Including Rolling Stone. The 500 best songs of all time.
AND
On this day: 18 Sep 1970
Jimi Hendrix was pronounced dead on arrival at St. Mary Abbot's Hospital in London at the age of 27 after choking on his own vomit. Hendrix left the message 'I need help bad man', on his managers answer phone earlier that night. Rumors and conspiracy theories grew up around Hendrix's death. Eric Burdon claimed Jimi had committed suicide, but that's contradicted by reports that he was in a good frame of mind. In 2009, a former Animals roadie published a book claiming that Jimi's manager had admitted to him that he arranged the murder of Hendrix, since the guitarist wanted out of his contract. via thisdayinmusic.com
AND
On this day:18 Sep 1991
Rob Tyner lead singer with the American hard rock band MC5 died after he suffered a heart attack in the seat of his parked car in his hometown of Berkley, Michigan. MC5, (shortened from the Motor City Five), formed in Detroit, in 1965, they released their first album, 'Kick Out the Jams' in 1969. via thisdayinmusic.com
***

And this boys and girls is why we don't start our vehicle and leave it running unattended in nice weather in an urban setting. Genius Award Winner.

DURHAM, N.C. — A Durham home was seriously damaged Wednesday when it was rammed by a pickup with no one behind the wheel.

The incident occurred shortly before 6 a.m. in the 300 block of East Umstead Street.

"The bathroom tub was in the hallway, and all the walls were all just crumbled down," said Nicole Gaines, who was inside the house with her grandmother and uncle at the time. "I walked out of my room, and what used to be the hallway was no longer the hallway."

No one in the home was injured.

Police said a man on nearby Fisher Place had started his pickup and briefly left it unattended. Another man then tried to steal the running truck, and when the owner tried to stop the theft, the truck rolled through a wooded area and into the back of Gaines' grandmother's home, police said.
***
Tonight's ONT has been brought to you by The Universal Jump Shot.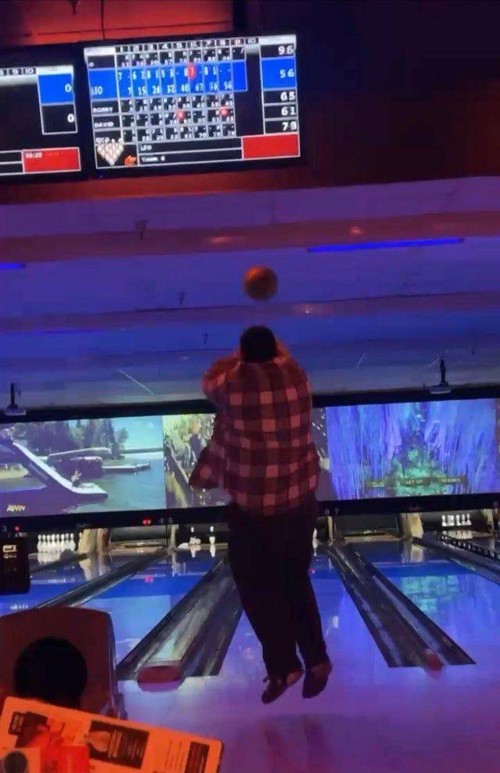 Notice: Posted with permission by the overnight custodial staff of the Ace Media Empire and AceCorp, LLC. For a transcript of tonight's ONT please send $5.00 and SASE to petmorons at gmail dot com.

posted by Misanthropic Humanitarian at
09:57 PM
|
Access Comments