« Durham is Coming?
Maybe?
|
Main
|
Daily Tech News 16 September 2021 »
September 15, 2021
Wednesday Overnight Open Thread (9/15/21)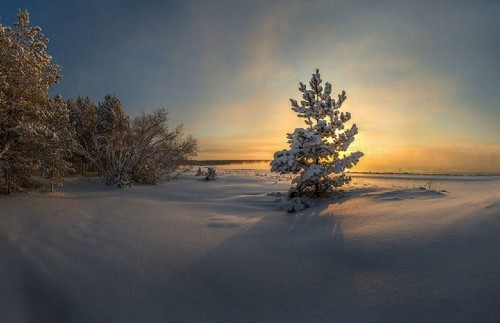 ***
The Quotes of The Day
Quote I

Let us not listen to those who think we ought to be angry with our enemies, and who believe this to be great and manly. Nothing is so praiseworthy, nothing so clearly shows a great and noble soul, as clemency and readiness to forgive. Marcus Tullius Cicero
Quote II

"Let's take a look very briefly at this. People should boycott this book. People should not reward these people at all for their conduct, these so-called journalists. Journalism is corrupt and it's dead in this country." Mark Levin
Quote III

"It has come to my attention that your educators are distributing essentially what is child pornography in the classroom. I've spoken to a judge this evening. She's already confirmed that. So I'm going to give you a simple choice: You either choose to resign from this board of education or you will be charged." Mayor Craig Shubert, Hudson, OH.
Quote IV

"As a parent involved in education, I see this as a teachable moment that things put on the internet last forever. The intent of these tweets was meant to be funny, but they weren't, and without context years later, they have actually hurt people that I care about," Chula Vista, Calif., school board member Kate Bishop
***
I'm so grateful that the Resident of the White House has such wonderful cognitive powers.

President Alzheimer's forgets Australian Prime Minister's name
Nah just kidding.
***

I'm sick and tired of Sean Hannity, Dan Bogino and the rest of the "Conservative" talking heads telling me the rank and file of the FBI are hardworking honest people. Olympic Gymnast McKayla Maroney Blasts FBI For Lying, and Trying to 'Cover Up' Her Allegations of Sexual Abuse Against Predator Doctor

Former Olympic gymnast McKayla Maroney savaged the Federal Bureau of Investigations during testimony before the Senate Judiciary Committee, Wednesday, declaring that the FBI tried to cover up her allegations of sexual abuse, and allowed a serial pedophile to continue molesting young gymnasts for another 14 months. Maroney, who in 2012 was considered the best female vaulter in the world, also testified that the FBI lied in a report about her allegations of sexual abuse against disgraced former doctor Larry Nassar.

Nassar was finally imprisoned in 2017 for sexually molesting more than 150 young women over a 20 year period as the US Gymnastics' team doctor. The Justice Department Inspector General issued a blistering report in July criticizing the FBI for grossly mishandling its investigation into Nassar, and Wednesday's Senate hearing was scheduled not long after.

"After telling my entire story of abuse to the FBI in the summer of 2015, not only did the FBI not report my abuse, but when they eventually documented my report seventeen months later, they made entirely false claims about what I said," Maroney testified, visibly angry.
***

Last night The ONT had a story on National Guardsmen ordered to be school bus drivers. Tonight we learn of: How a few good 'Bastards' from the Army National Guard helped secure the Kabul airport
"No one could've predicted how this unfolded. The entire situation was surreal."

Note: All Afghan names are monikers. Sensitive or classified information has been omitted. All accounts are true to the knowledge of the author. For more information on 'Task Force Bastard,' click here.

It was mid-July when the 1st Combined Arms Battalion of the 194th Armor Regiment first sent soldiers to the Afghan capital in Kabul. Back in Kuwait Task Force 1-194, better known as 'Task Force Bastard,' was planning for contingencies if things went south at the embassy and airport, to include over-the-horizon support to aid in a Noncombatant Evacuation Operation (NEO). Together with our counterparts at 2nd Brigade, 10th Mountain Division we wanted to get the lay of the land. So signal officer Capt. Vince Struble, plans officer Capt. Andrew Hanson, and Charlie Company 1st Sgt. Christopher O'Shea went to Hamid Karzai International Airport. With the exception of a stray rocket attack by ISIS-Khorasan, Chris, Drew and Vince had a relatively uneventful week. The State Department seemed content with embassy operations, Kabul appeared relatively peaceful, and the Turkish coffees they enjoyed made it seem like they were on a temperate vacation from Task Force Bastard in the desert.

Several days later I met with my intelligence colleagues at Camp Arifjan, Kuwait. The situation in Afghanistan was worrisome. Among our chief concerns were the rate of districts falling to the Taliban and the Taliban's superior use of information operations to drive a narrative of inevitable victory. We knew the Afghan National Army (ANA) was fragile, and Afghan air support was unreliable mostly due to maintenance and munitions constraints. ANA Special Operations Command (ANASOC), the most deadly counter to a Taliban advance, was being used for conventional operations after regular Army soldiers abandoned their posts or failed to engage with the enemy. ANASOC was fatigued and stretched too thin to sustain their current tempo.
***

And monkeys will fly, unicorns will become pets and I win the Mega Millions Lottery.

Lloyd Austin Risking Jail by Refusing to Address Congress on Afghanistan Surrender

What are things that won't happen for $1,000.
***


Obviously this employer didn't think there would be any consequences to his actions.
THIS is the moment a furious coal miner uses a digger to destroy five trucks after his uncle refused to hand over his monthly wages.

The man, known as Hakan M, went on the rampage near Mount Cudi in Turkey's Sirnak Province last month.
***
He's black, he's an elected Democrat and he's in trouble with "The Man". This dude is going to go places. He has all the resume enhancers.

A Michigan state lawmaker who has faced months of legal woes is now facing two additional charges after authorities say he snuck a handcuff key into a county jail.

Rep. Jewell Jones, 26, a Democrat from Inkster, was caught literally with his pants down during an alleged drunk driving spree on April 6th. That fiasco was said by authorities to have involved an unknown woman and a vehicle which ended up off the road. During that incident, a belligerent Jones was caught on video arguing with state troopers and at times hurling racial slurs toward them when the authorities showed up to deal with the situation. The state police used a taser and pepper spray to bring Jones under control; Jones is alleged to have threatened to call Gov. Gretchen Whitmer (D) and other high-profile state officials to force the state police to stand down or otherwise cut him a break. Jones eventually accused law enforcement of using excessive force because he is Black.
***
NSFW-Language
***

If this is true, I'm upset and sad all at the same time. Nearly 60% of Americans support Biden's vaccine mandates, poll shows

A majority of Americans support President Joe Biden's actions to tighten vaccine mandates for larger companies and federal and health care workers, a new poll shows.

Fifty-eight percent of Americans said they supported companies with at least 100 employees mandating the vaccine or requiring unvaccinated employees to get tested weekly , compared to just 36% who said the opposite in the Morning Consult/POLITICO survey. The results were almost identical for mandates for federal workers without a testing opt out, with 57% supporting and 36% and opposed.
I guess the SJW NBA didn't get the memo.

NBA players not required to get COVID-19 vaccine: report
© Getty Images
The National Basketball Association will not require its players to be vaccinated, according to an ESPN report on Tuesday.

Sources told ESPN that the league and the National Basketball Players Association (NBPA) are continuing negotiations on COVID-19 protocols for the upcoming 2021-2022 season.

The proposed protocols include having unvaccinated players' lockers far away from their vaccinated teammates and players having to eat and travel in different sections.
***

My what a large television set you have.

LG has announced a new lineup of Direct View LED (DVLED) home cinema displays, which range in size from a huge 108-inch HD screen to an obscene 325-inch 8K panel that costs an eye-watering $1.7 million, according to CNET, and weighs in at over 2,000 pounds. The company has previously reserved these displays for commercial buyers, but now it'll sell them to anyone with pockets deep enough.
***

I'll take the 16 ounce rib eye medium rare, please.

Study: Men Fart More on a Plant-Based Diet
Believe it or not, that actually isn't a bad thing

According to a new study published in the journal Nutrients, men fart an average of seven more times per day while observing a plant-based diet. On the surface, the report seems like a rare demerit for the voguish diet, which has received consistent praise from nutritionists and researchers.

"Going plant-based," after all, has been linked to a reduced risk of cancer, diabetes, Alzheimer's and heart disease, as well as trimmer waistlines, a boost in athletic performance, sharpened day-to-day focus, better sleep and even increased libido. Those who decry the lifestyle (usually men) have resorted to regurgitating an internet fallacy — that eating or drinking estrogen will lead to "man boobs."
***
How many times does Facebook have to act in a monopolistic fashion before Congress does anything? Yeah, I'm pissing in the wind on this one.

Facebook blocked an ad that promoted a song critical of President Joe Biden's botched Afghanistan withdrawal, raising questions about how it applies its advertising rules.

The social media giant twice prohibited Five For Fighting's John Ondrasik from purchasing an ad to promote his new single "Blood On My Hands." Facebook claimed the song, which slams the Biden administration for abandoning hundreds of Americans and thousands of Afghan allies, "violated their policy on either politics or social issues." The song singles out Biden, Secretary of State Antony Blinken, Defense Secretary Lloyd Austin, and Joint Chiefs Chairman Gen. Mark Milley.
***

Woot Woot! Let's cheer for green energy.

Europe's Climate Lesson for America
As wind power flags, energy prices are soaring amid fuel shortages.

Energy prices are soaring in Europe, and the effects are rippling across the Atlantic. Blame anti-carbon policies of the kind that the Biden Administration wants to impose in the U.S.

Electricity prices in the U.K. this week jumped to a record £354 ($490) per megawatt hour, a 700% increase from the 2010 to 2020 average. Germany's electricity benchmark has doubled this year. Last month's 12.3% increase was the largest since 1974 and contributed to the highest inflation reading since 1993. Other economies are experiencing similar spikes.

Europe's anti-carbon policies have created a fossil-fuel shortage. Governments have heavily subsidized renewables like wind and solar and shut down coal plants to meet their commitments under the Paris climate accord. But wind power this summer has flagged, so countries are scrambling to import more fossil fuels to power their grids.

European natural-gas spot prices have increased five-fold in the last year. Some energy providers are burning cheaper coal, but its prices have tripled. Rising fossil-fuel consumption has caused demand and prices for carbon permits under the Continent's cap-and-trade scheme to surge, which has pushed electricity prices even higher.
***
The ONT Musical Interlude
On this day:15 Sep 2004
Ramones guitarist Johnny Ramone (John Cummings) died in Los Angeles after a five-year battle with prostate cancer. Founding member of The Ramones, major influence on many punk and 90's bands. Scored the 1977 hit single 'Sheena Is A Punk Rocker'. via thisdayinmusic.com
&&&
On this day: 15 Sep 2008
Pink Floyd keyboard player and founder member Richard Wright died aged 65 from cancer. Wright appeared on the group's first album, The Piper at the Gates of Dawn, in 1967 alongside Syd Barrett, Roger Waters and Nick Mason. David Gilmour who joined the band at the start of 1968 said: "He was such a lovely, gentle, genuine man and will be missed terribly by so many who loved him." In 2005, the full band reunited - for the first time in 24 years - for the Live 8 concert in London's Hyde Park. Wright had also contributed vocals and keyboards to Gilmour's 2006 solo album On An Island. via thisdayinmusic.com
***

If he keeps this up he'll end up with 2 Xboxes. Genius Award Winner.

When you welcome a baby into the world, it's likely you'll want your loved ones with you to help you through the difficult labour process.

But one mum was left fuming when she brought her boyfriend to the hospital with her – as he had packed his Xbox and some video games to play on the TV in her room.

Taking to their joint TikTok account Anxiety Couple, @anxietycouple, the mum shared a video of herself in her hospital bed, before showing her partner – who is now her fiancé – stood next to the TV with an Xbox controller in his hand.
***
I could be cynical and say it was a PR stunt. However I refuse to do so and proclaim this Tonight's Feel Good Story of The Day.

Bank That Lost 66 Workers on 9/11 has Paid for All Their Kids to Go to College
By Good News Network -Sep 11, 2021

On Sept. 11, 2001, 66 men and women who worked for the investment banking firm Sandler O'Neill & Partners on the 104th floor in the World Trade Center lost their lives.

In the harrowing days following the terrorist attacks, the company made the decision to set up a foundation to pay college tuition for all the 76 children of their fallen colleagues.


I called the Sandler O'Neill Foundation the other day to talk about those children, and learned that 54 young men and women have had their college tuition paid so far, with 22 young men and women still eligible.

The 54 who are now attending or have attended college have gone to every sort of school imaginable — from Stanford to Notre Dame to community colleges and technical institutes.
***

And finally, the multiple choice segment where the Moron Horde gets to be the judge.
[ ] A. Tonight's Feel Good Story of The Day
[ ] B. Genius Award Winner
[ ] C. All of the above

NOT ON Shocking moment cyclist is PUNCHED after being grabbed by furious driver who 'knocked woman off bike'

THIS is the shocking moment a cyclist is punched after being grabbed by a furious driver.

The driver was enraged that the cycling group was riding two abreast, which is legal to do in the UK.

Ady Short was out with seven other cyclists when he was grabbed and repeatedly punched in the head by the driver.

The confrontation can be seen to escalate when the driver goes past, giving the group the finger.

The cyclist then stops and appears to try to start talking to the driver, putting their hand on the side mirror.

But at that moment, the driver sticks out their arm and grabs the cyclist, unleashing a flurry of punches.
***

Tonight's ONT has been brought to you by Creative Panhandling.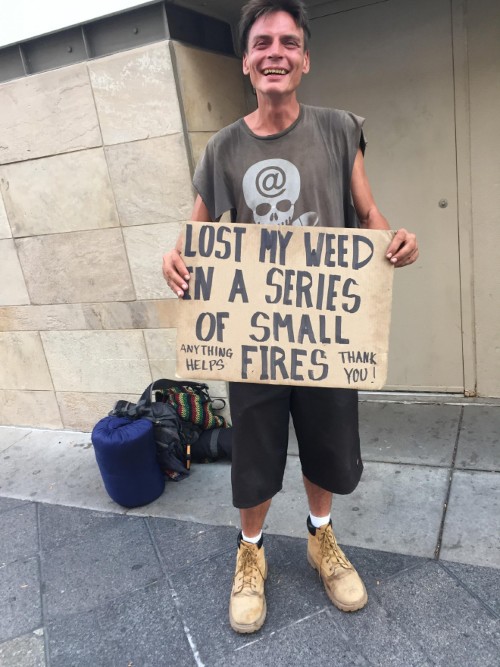 Notice: Posted with permission by someone who resembles Ace at the Ace Media Empire and AceCorp, LLC. No mention of shelving is permitted.

posted by Misanthropic Humanitarian at
09:57 PM
|
Access Comments