« Saturday Gardening and Puttering Thread, September 18
|
Main
|
Saturday Afternoon Chess thread 09-18-2021 »
September 18, 2021
Ace of Spades Pet Thread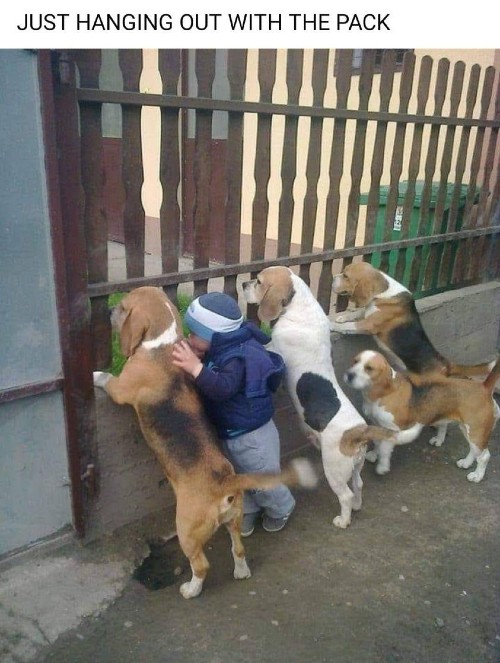 (H/T KT)
***

Good afternoon and welcome to the almost world famous Ace of Spades Pet Thread. Thanks for stopping by this afternoon. Why don't you kick back and enjoy the world of animals.

***
A Little of This. A Little of That.

From our favorite gun Cob Weasel...........

***

What to Do When You Lose a Dog Dearly beloved Pet.

Welcome to Tough Love. Every other week, we're answering your questions about dating, breakups, and everything in between. Our advice giver is Blair Braverman, dogsled racer and author of Welcome to the Goddamn Ice Cube. Have a question of your own? Write to us at toughlove@outsideim.com.
Every pet I lose is a harder and harder occasion. I've said it before and I'll say it again, "The hardest thing about having a pet is that they don't live long enough".
***

An exceptional story about an exceptional dog. Heart warming yet thought provoking. (H/T mindful webworker guy)

Our next submission comes from our pal and resident Thirst, redc1c4. Mis. Hum., "Hell No!"; Mis. Hum's. K9s, "Hell No!"
***
Meet The PetMorons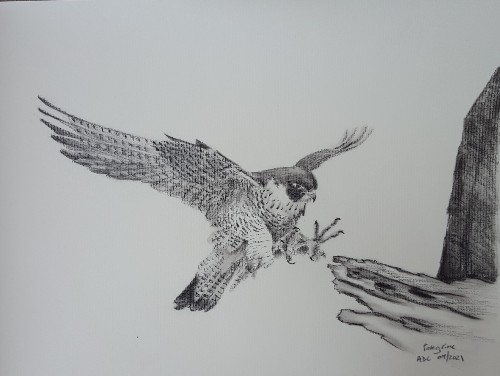 Here's a peregrine falcon. There's a cliff not far from my house where they nest so if I wanted to get some closeup views I suppose I could, but I would much rather just let them alone and enjoy seeing them sitting on telephone poles as a drive through the rural areas. Peregrines are tough because of the spots and lines on their plumage, but I'm pleased with how this one turned out.

As always, I love the pet thread and hope everyone has a great week snuggling with their fuzzy friends. - Sobek
Once again, thank you for sharing your wonderful art work with us here at the AoS Pet Thread. I'm envious of your talent gift. Thanks again.
***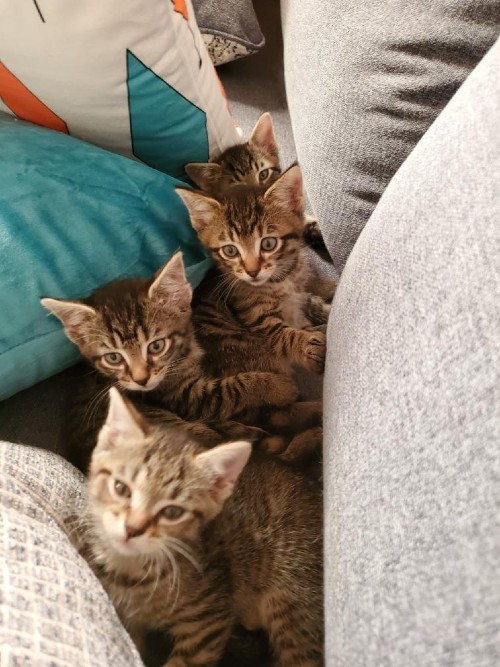 And another Beanie Baby update. The Beanies at six weeks. Still looking for homes. From the top, Tango, Bravo, Alpha, and Charley. -Victor Tango Kilo
Quite the cuties. Hard to believe they haven't found a home yet. Hopefully they will soon.
***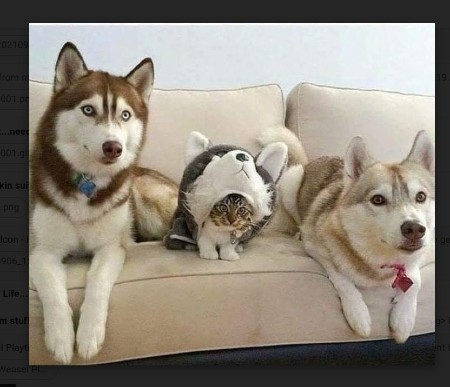 Wearing a skin suit? H/T CN

Cute photo CN thanks.
***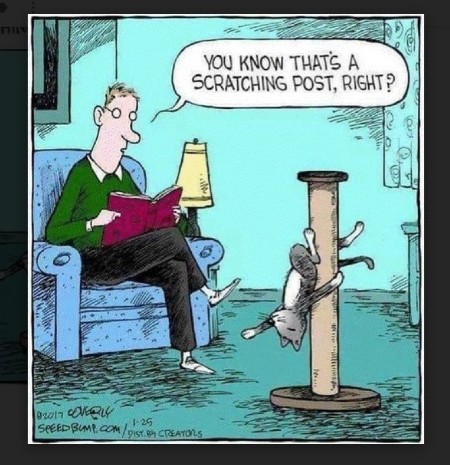 constant lurker...love the pet thread - jmb
Thanks for the chuckle jmb. We appreciate that today.

Thank you to those who submitted to today's Pet Thread. If you have something you wish to submit you can reach us here at petmorons at gmail dot com.
Until next Saturday. Have a great week.

posted by Misanthropic Humanitarian at
03:00 PM
|
Access Comments