« "Three Generations Of Idiots Is Enough" Only, I Am Referring To Our "Elites"
|
Main
|
Food Thread: Look! Ova There! It's Breakfast! »
September 12, 2021
First-World Problems...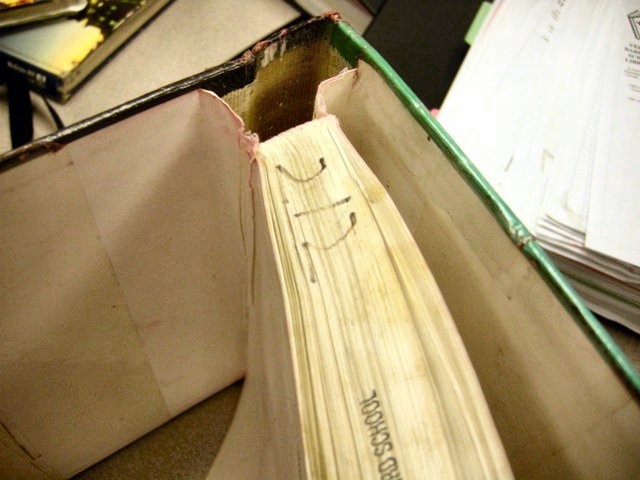 We have all experienced this. A much-loved book that falls apart because they just don't make 'em like they used to! I have a bunch of books on their last legs because that constant flexing of the spine, and in the case of cook books pressing down onto the counter to keep them open is just terrible for their structural integrity. But what's the alternative? Don't read? spend hundreds of dollars on high-end copies made by boutique publishers?
One of the members of my gun club has the answer. It's not for everyone, and it's definitely not for me because it requires a startling amount of skill and talent, but damn...
Below the fold is a video of her process of making from scratch a beautiful hardbound copy of "A Canticle For Leibowitz," which if you haven't read, you should.
The human capacity and drive for creation never ceases to amaze me.
[Oh...she can shoot pretty well too]

posted by CBD at
02:00 PM
|
Access Comments