« Wuhan Chimera Cafe
|
Main
|
Daily Tech News 8 September 2021 »
September 07, 2021
Tuesday Overnight Open Thread (9/7/21)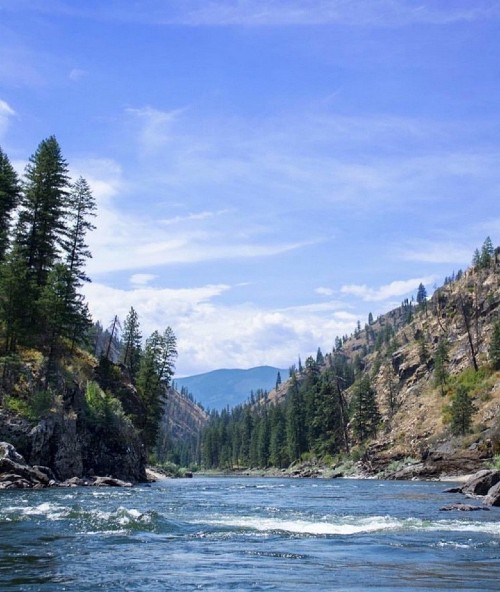 ***
The Quotes of The Day
Quote I

"It would have been nice if he would have come out with a gun. We would have shot him up a lot. But he didn't because he was a coward. When someone chooses to give up, we take them into custody peacefully."Polk County Sheriff Grady Judd
Quote II

"After all this time, I have a sense of relief and a sense of vindication. I wish I could have remained teaching all this time. Today's decision validates that I did nothing wrong by being a gay man." Lonnie Billard
Quote III

"This throwaway culture has marked us. And it marks the young and the old. It has a strong influence on one of the tragedies of today's European culture," Pope Francis
Quote IV

"I have certain rules I live by. My first rule: I don't believe anything the government tells me. Sooner or later the people in this country are going to realize: the government does not give a fuck about them. The government doesn't care about you, or your children, or your rights, or your welfare, or your safety. It simply doesn't give a fuck about you. It's interested in its own power. That's the only thing keeping it and expanding it wherever possible."
George Carlin
Quote V

"I just keep thinking what would happen if the commissioner of baseball called up the guy who runs this company, and says, 'Hey I don't think we should do this."Minnesota Senator Tina Smith
Quote VI

"The delicate balance between humans and bears has been upset," and anyone who thinks a bear may have entered their home should call law enforcement,CA El Dorado County sheriff's Sgt. Simon Brown
Quote VII

"It's a miracle. He's just clinging to mum. Anthony Elfalak
***

Following up Quote IV, Who is a bigger enemy our State Department or the Taliban?

State Dept. won't give private rescue flights OK to leave Afghanistan
The State Department said it will not formally approve the departure of chartered planes from Afghanistan carrying Americans and allies — complicating efforts by private citizens to complete the evacuation of the left-behind, according to an email obtained by Fox News.

In a Sept. 1 email to attorney Eric Montalvo, a former US Marine who has organized a series of evacuation flights, a State Department official acknowledged that any flights taking Afghan refugees to Europe or the Middle East for initial processing "may require some indication from the USG [US government] that we 'approve' of this charter flight" in order to land.

The email continued: "DOS [State Department] will not provide an approval, but we will provide a 'no objection' to the destination country government via the U.S. Embassy in that country."
***
The surveillance state continues to implement new equipment. How long before these bots roam the sidewalks of America?

Singapore Police to Deploy Snitch Bots That Search for 'Undesirable Social Behaviors'
Two "Xavier" robots will roam crowds in Toa Payoh Central.

If you're wandering around Singapore anytime soon, take some time to wave hi to your friendly neighborhood snitch bot.

Singapore's Home Team Science and Technology Agency (HTX) will be deploying two robots named "Xavier" that the agency says use cameras with a 360-degree field of vision and analytics software to detect "undesirable social behaviors" in real time. First reported by Business Insider, the robots are designed to detect activities such as public smoking, violation of pandemic restrictions (i.e., groups of more than five people), and illegally selling goods on the street. Other behaviors the agency said the robots can snitch on include the use of motorized vehicles or motorcycles on pedestrian walkways and "improperly parked bicycles."
***
If the politicians really cared about health instead of absolute control over people they might want to study and pay attention to the following: New Study Shows Breakthrough Infection Risk Not All It's Cracked Up to Be

This is the first detailed data about so-called "breakthrough" infections — positive tests from people fully vaccinated. The data suggests that politicians and public health officials are wildly overreacting to the delta variant's effect on the already vaccinated.

New York Times:

Here's one way to think about a one-in-10,000 daily chance: It would take more than three months for the combined risk to reach just 1 percent.

"There's been a lot of miscommunication about what the risks really are to vaccinated people, and how vaccinated people should be thinking about their lives," as Dr. Ashish Jha of Brown University told my colleague Tara Parker-Pope.

Of course, this study will be largely ignored by politicians. They will go on pretending that vaccinated people can contract COVID-19 almost as easily as the unvaccinated.
***

Of course it makes politicians feel better. Because "we did something". Although it won't change human nature or the Religion of Pieces.

New Zealand responds to terrorist stabbings by taking knives off supermarket shelves

In response to a terrorist incident in an Auckland, New Zealand supermarket in which 6 people were stabbed, a supermarket chain said it was removing all knives from its shelves – perhaps permanently.

When a terrorist entered an Auckland supermarket last Friday, he started screaming "Allahu akbar" (Arabic for "God is great") and then began stabbing people with a knife. The man was shot and killed, allegedly within 60 seconds of his attack, according to Auckland Police Commissioner Andrew Coster. The terrorist was "a supporter of ISIS ideology," said New Zealand Prime Minister Jacinda Ardern.
Just thinking outloud here, I wonder if this knife wielding murderer was known to authorities.
***

Carbon indulgences, how 16th century.


The world's biggest carbon-sucking machine is switching on in Iceland

We have to start removing carbon dioxide from the atmosphere to have any chance of averting the worst impacts of global warming, the Intergovernmental Panel on Climate Change said last month.

The fossil fuel economy must be run in reverse, effectively. The simplest and lowest-cost way to do that—planting trees—requires a lot of land relative to the scale of intervention that's needed. So a handful of companies have been tinkering with "direct air capture" (DAC)—essentially, big CO2-sucking machines.

The Orca launch follows on the heels of a $10 million contract Climeworks inked last week with reinsurance giant Swiss Re. The insurance company was essentially buying an undisclosed volume of carbon offset credits to count against its own carbon footprint. Climeworks hasn't publicly disclosed its price per ton, but a Swiss Re press release described it as "several hundred dollars."
***

But the name of the game is be hit and hit back - Warren Zevon

Five days after being hurt in a boxing ring in Canada, boxer Jeanette Zacarias Zapata has died.

Groupe Yvon Michel, the organizer of the Montreal event, announced on Thursday that Zapata, 18, died from injuries sustained in a fight with Marie-Pier Houle on Saturday night at IGA stadium.
***

It isn't only the elderly that are disposable, it is the unborn as well.

Doctors at a hospital in Birmingham mistakenly terminated a healthy unborn baby in a procedure instead of its sickly twin.

The unidentified mother decided to abort one of the fetuses because it was suffering from restrictive growth, which increases the chances of stillbirth and puts the healthy baby at risk.

During the procedure at Birmingham Women's and Children's NHS Foundation, surgeons accidentally terminated the wrong twin.

The 2019 incident emerged in a Freedom of Information Act survey of hospital blunders.

There are more than two million safety incidents reported in the NHS every year, with more than 10,000 of those resulting in severe harm and death.
***
Enchanted forest. And a fun place to snow tube if you are ever in the area.
***
Once upon a time before my knees went to hell I use to officiate Friday night football. It was enjoyable for the most part. I came upon the following story last week but passed on it. But now it has taken on a new twist. High School Football is going crazy.

New Bishop Sycamore Football Coach Admits "We Are Not a School"
A strange story gets even weirder
***

For those who still care about the NFL, Tom Bradys spouts off about a new rule change in the NFL.

In a recent interview with the Tampa Bay Times, Tom Brady reiterated his belief that the NFL's new policy on jersey numbers is going to make it more difficult for him to win his eighth Super Bowl.

The 44-year-old complained back in April when the NFL changed its rules about numbers to allow quarterbacks, punters and place-kickers to wear numbers 1-19, defensive backs 1-49, offensive linemen 50-79, defensive linemen 50-79 and 90-99, linebackers 1-59 and 90-99, and running backs, tight ends and wide receivers 1-49 and 80-89 by calling the policy "dumb" on social media.
Yawn, I don't really care.
***
The ONT Musical Interlude
On this day: 7 Sep 2003
US singer, songwriter, Warren Zevon died. He had worked as a session musician, was the piano player and band leader for the Everly Brothers. His 1969 song 'She Quit Me' was included in the soundtrack for the film Midnight Cowboy. Jackson Browne, the Eagles and Linda Ronstadt all appeared on his albums. He recorded over 15 solo albums, had the 1978 US No.21 single 'Werewolves Of London'. via thisdayinmusic.com

There won't be any boxer songs either.........

***

It must have been some really good shit. Genius Award.

The Michigan State Police are investigating a crash that has left one person with life threatening injuries.

According to police, early investigating has determined that three people crossed I-94 near Martin Street around 12:50 a.m. Sunday morning.

After reaching the other side, one of the pedestrians turned around and entered the westbound I-94 lanes of traffic. It is suspected they were looking for a dropped item.
***
Countless caring people involved in Tonight's Feel Good Story of The Day.

In the first operation of its kind in Israel, 1-year-old twins conjoined at the head were safely separated on Thursday.

The twin sisters are expected to live a healthy life following the surgery. The operation took place at the Be'er Sheva's Soroka Medical Center with a medical team of over 50 people, according to the Israeli publication Ynet.

"They are expecting a full recovery," said Dr. Mickey Gideon, director of pediatric neurosurgery at the medical center. "It was a moment of weeping and laughter with the family. For the first time the family can hold the babies separately."
***

Tonight's ONT has been brought to you by Bad Banana Bread Recipes.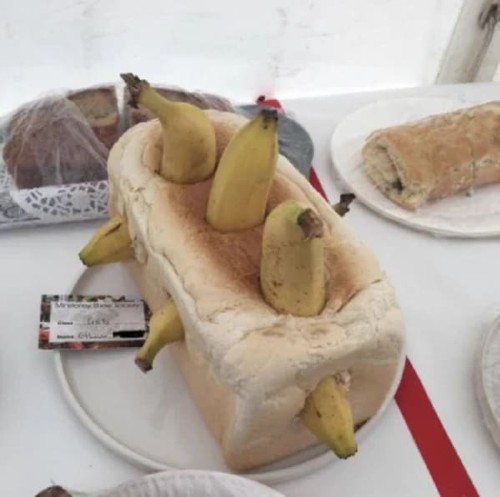 Notice: Posted with permission by the Ace Media Empire and AceCorp, LLC. No more credit at the liquor store.

posted by Misanthropic Humanitarian at
10:00 PM
|
Access Comments