« Wrenching Pivot to Domestic Policy Cafe: Getting Your Ducks All in a Row Edition
|
Main
|
Daily Tech News 3 September 2021 »
September 02, 2021
Whoever Desires To Found An ONT And Give It Laws, Must Start With Assuming That All Men Are Bad And Ever Ready To Display Their Vicious Nature
Evening Horde! What's going on out there in gray box land, any news?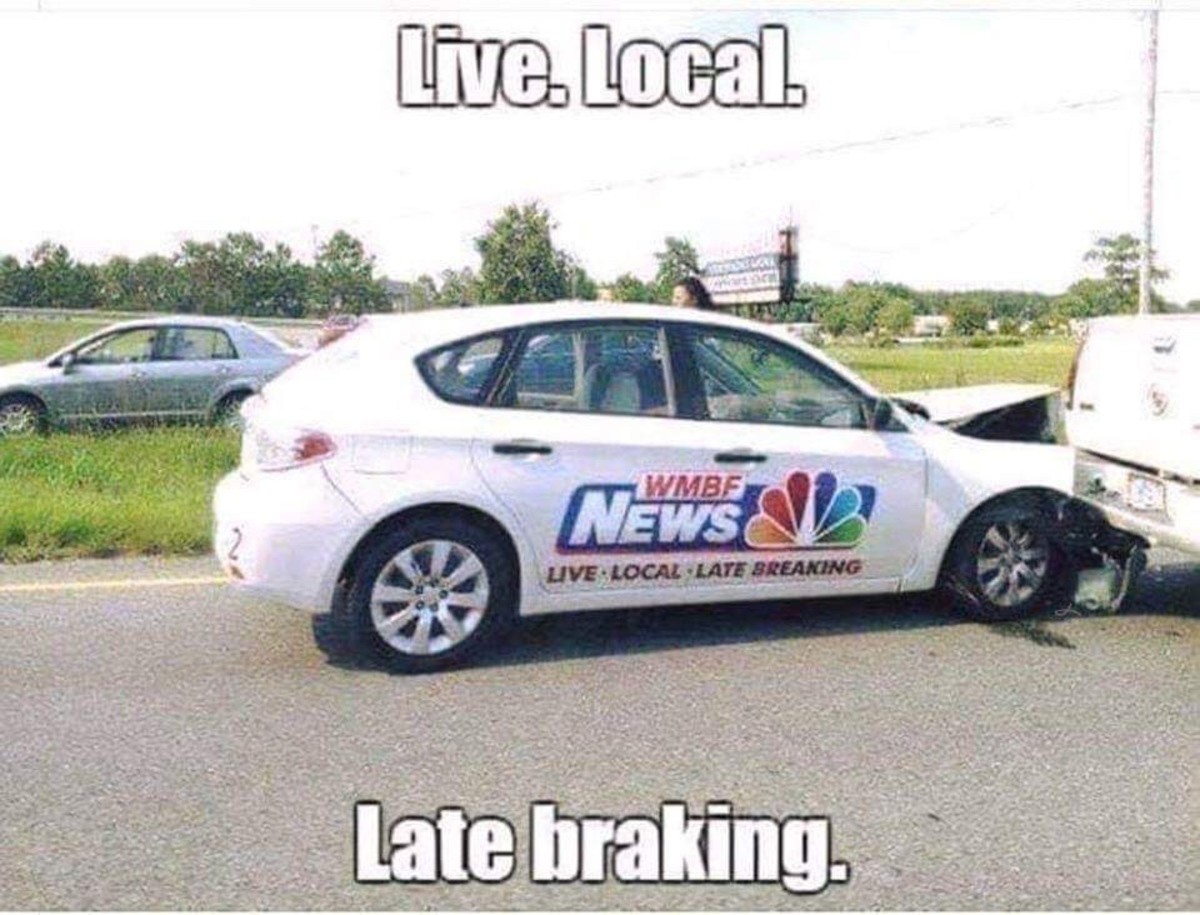 News Of The Dim

So, last weekend, I managed to dump my zero-turn mower into the lake. I was trying to cut too close to the edge of the retaining wall (which was stupid, that's a job for the trimmer) and my rear wheel started to slide over the edge, which pitched me and the tractor into the lake. I was fine, I was thrown clear, and the mower was only in the shallow part of the lake, but boy did I feel stupid. Funny thing is that since then everybody I meet has a friend/relative/acquaintance who did the same kind of thing and died. And they all wanted to tell me about it. Anyhow, I used some ramps and the truck to pull the mower out of the lake, but I was worried about what harm the water may have done to the engine and how to best get it going again. I needed someone who knows what they are doing's advice, so I called Alberta Oil Peon. AOP (after telling me about a friend of his' wife who broke her neck flipping a mower on a golf course) gave me a few simple instructions and I had the thing running again in about ten minutes. Once again the Horde proves they are the best. Thanks a bunch for your help AOP!

Whoa, Kid, Leave Some Girls For The Rest Of Us, Will Ya?

Now That You Mention It....
However, it seems a little odd now that there's no videos of the survivors of the Afghan crisis arriving at airports.   No crowds or families greeting the extracted American residents; no human interest stories and local broadcasted news coverage of relieved Americans, husbands, wives, daughters or sons arriving back in their hometown…. Nothing.

Six to seven thousand Americans saved from the clutches of the Taliban, and not a single story of those Americans arriving home to the waiting arms of their loving family.

Ya know, he's got a point...

COVID News
But here's the thing: I don't think my deliberative process is unique or even rare. Vaccine hesitancy isn't ultimately a political thing, or an intelligence thing, or a race thing, whatever demographic differences may be emerging along those lines. In essence, the wait-and-see approach is a perfectly reasonable response to more than a year of gaslighting, misinformation, and despotism from official sources.

Lots of us raised our eyebrows at first, then thought about it, then were coming around. But if you're anything like me, you have now been hounded into vaccine remorse by the same worthless midwits who made you skeptical in the first place. If they would just leave us alone, we'd probably drift in the direction of making the right decisions for ourselves and our families. But they won't leave us alone, because their entire reason for being is to make absolutely everything spectacularly worse by handling it as arrogantly and as stupidly as possible. So here we are.

Candace Owens says private COVID testing center CANCELED her appointment after accusing her of 'politicizing' the virus and spreading misinformation

This brings us to tonight's discussion question. I know a lot of people on "our" side don't like Candace Owens. I'm not sure why. I mean, while I'm not a fan, I don't dislike her, mostly she's just political background noise, part of the chattering classes that I strive mightily to ignore, albeit one who is mostly on "our" side. The thing is that there are plenty of people who do listen to that kind of stuff, and it's important to have people like her and Charlie Kirk and Steven Crowder out there fighting against the unending deluge of leftist propaganda and lies. I even saw a conservative doctor saying that he wouldn't treat her either, because he doesn't like her. While I agree that each doc does and should have the right to decide who he or she takes on in their practice, is this really a road we want to go down? Political litmus tests for medical treatment? I mean, I know the left would love to go down that road, do we need to encourage it? As always, there's a Mencken quote that perfectly encapsulates the problem: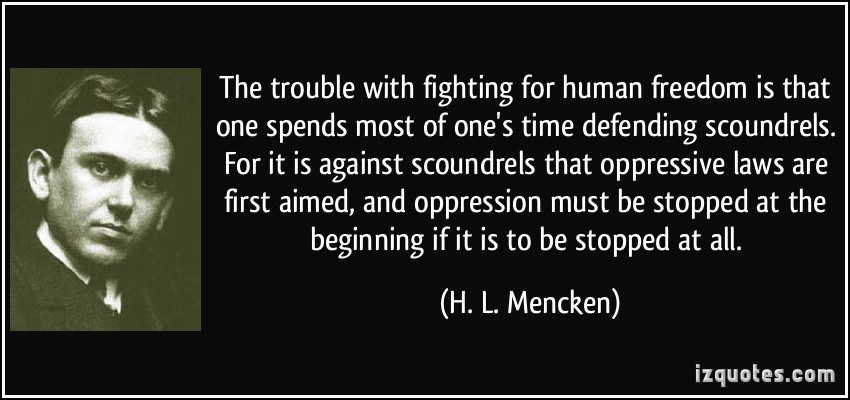 Discuss.

Based App
Is That Progressive Idea Actually Racist? This High-Tech Tool Can Help You Find Out
Basically it's an app that you can add to your browser that will switch the races of any story you're looking at to better help you determine if an "anti-racist" article is actually just racist. Neat idea, although I don't think you really need an app for that, it blatantly obvious at this point.

I'll Take "Things That Never Happened For $1000 Alex
The world's wrongest man is at it again: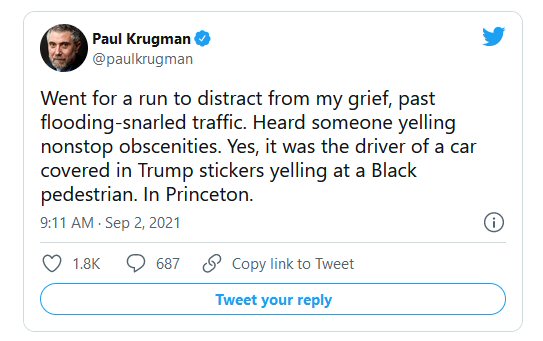 Sure thing Paul.

Good News Everyone!

Millennials Will Get Sick and Die Faster Than the Previous Generation
It's Vice, don't give them the clicks, but the Farnsworth quote popped into my head when I saw the article. Basically the article cites a study which reports that the 30-39 cohort will have shorter lifespans due to stress, depression, suicide and substance abuse. Wait, you mean a generation that tends to be more entitled and narcissistic, one that's determined to kick away all the pillars of society, eschews traditional morality and faith and blindly worships big government has problems with depression and suicide? Color me shocked! Shocked I tell you, shocked!

What's For Dinner?

Video shows a pile of RAW MEAT on luggage conveyor belt as TSA issues warning not to 'wing your travel packing'
Obviously it was in some kind of container, most likely a Styrofoam cooler, that got broken and separated from its contents while being unloaded from the plane, but how would you feel if the baggage carousel spat that out with your luggage?

Daily Dose Of VDH

American Armageddon: What started out as elite woke nonsense now warps everyone's daily life.

VDH often points out that decline is a choice. Well, it's obvious that the choice has been made. Gozer the Gozerian has been reborn, and we're all just waiting for the Stay-Puft marshmallow man to enter stage right.
Tonight's ONT has been brought to you by stuff that makes CBD cringe: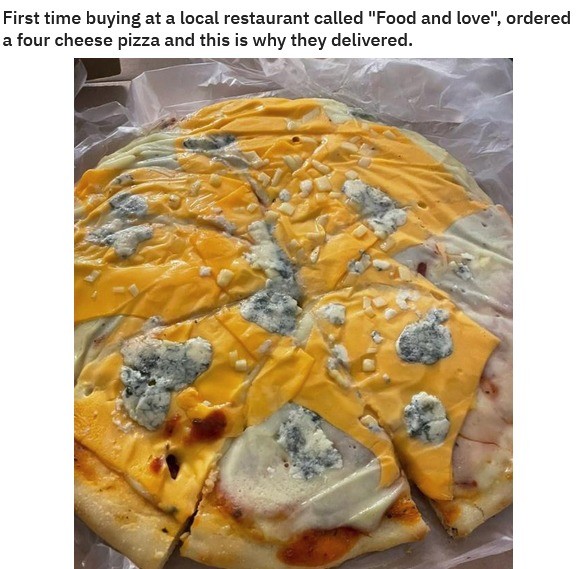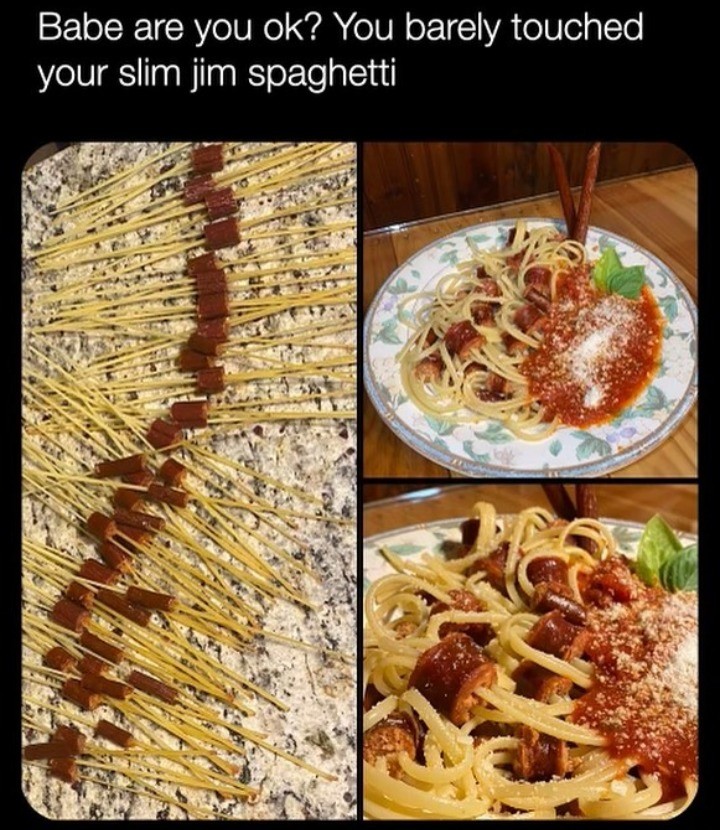 posted by WeirdDave at
10:00 PM
|
Access Comments