« Gun Thread: Three Year Anniversary Edition!
|
Main
|
Daily Tech News 30 August 2021 »
August 29, 2021
Sunday Overnight Open Thread (8/29/21)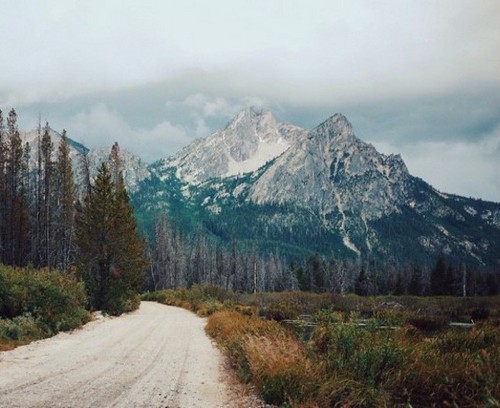 ***
The Quotes of The Day
Quote I

"You wonder why sellers choose the families that they choose or the individuals that they choose to purchase their homes, and I hope it's not based on biases. However, in the end, these letters create a bias no matter what." DJ Bowser
Quote II

What we are seeing is that the Biden administration just handed the mullahs of Iran – as well as the Chinese, the Russians, the North Koreans and the Turks -- yet another victory as they all cheer the US failure in Afghanistan and celebrate the takeover of Central Asia by terrorists. Dr. Majid Rafizadeh
Quote III

"You have to understand the father did not even bring this issue before the court. So, it's the judge on his own and making this decision that you can't see your child until you're vaccinated," Attorney Annette Fernholz
Quote IV

You just killed my son with a dementia-ridden piece of crap who doesn't even know he's in the White House. He still thinks he's a senator." Kathy McCollum, mother of 20-year-old Lance Cpl. Rylee McCollum KIA
Quote V

"We put everything on the line while you sat around getting paid to pretend to be working for the people. Cut the crap with the "wannabe tough guy" lines, nobody is trying to be tough – except you. Keep banging the war drums, advocating for red flag laws, and voting in massive COVID spending bills"Ian Smith, the co-owner of Atilis Gym, New Jersey
Quote VI

"I expected this day was coming. And Twitter can't touch my Substack (in fact, it reportedly tried to buy Substack last year, but Substack fortunately said no)."Alex Berenson
***

I just found out that Sunsettin' Joe uses 'My Pillow'.
***

Gun control for you and me. The Taliban not so much. The US donated quite the arsenal to the 7th century religious zealots.

The Taliban has been bragging and taking photos with the vast trove of weapons and gear they now possess thanks to Joe Biden, as you know. But the extent of the news arsenal has been hard to grasp. Until now.

Biden has created an army. He's turned the Taliban into a national armed force with advanced weaponry, armor, vehicles, and aircraft. How extensive?
***

A day that ends in Y. RINO Sen. Mitt Romney (R-UT) blames Trump for Sunsettin' Joe's failures.

While appearing on Sunday's edition of CNN's "State of the Union," Sen. Mitt Romney, RINO-Utah, blamed former President Trump for cowardly Joe Biden's failure in Afghanistan.

"Should there be a U.S. military presence in the Kabul airport until every American citizen and legal permanent resident and Afghan SIV applicant is gone, even if that means service members staying for weeks and months? Of course, there's this real possibility of American casualties," Jake Tapper asked.

"Leaving Americans behind and leaving our Afghan friends behind, who worked with us, would put upon us and will put upon us a moral stain. This is the result of very ineffective decisions by the prior administration and the current administration," Romney said.
***

We know the paste eater doesn't care. At least he could pretend, couldn't he?

Joe Biden Actually Checked His Watch During Transfer of Bodies at Dover and He Wasn't Even Subtle About It
***

One day the consensus is no one wants to go back to the office. The next day is everybody wants to go back.

SAN FRANCISCO — Before the pandemic, Roya Joseph's days at the office were defined by interaction. She looked forward to casual conversations with co-workers, mentorship sessions with managers and periodic, freewheeling chats — known as "teatime" — in the office kitchen.

All that was swept away when Joseph, a water engineer for Black & Veatch, an engineering firm, was sent home from her Walnut Creek, California, office along with the rest of her colleagues as the coronavirus began spreading through the United States last year. She jumped at the opportunity to return when her office reopened to some employees in June.

But two weeks ago, the rug was pulled out from under her again. Black & Veatch shut its offices as virus cases rose nationwide, driven by the contagious delta variant.

"It's depressing," Joseph, 32, said. "I feel like we're being pushed back to that isolation bubble. I feel like, mentally, I'm not ready to face that again."
***

The CDC is not just for screwing up infectious diseases.

The woke cultists at the CDC have released a hilarious and disturbing guide to "inclusive language" and it's WAY weirder than you'd even think
***

I'm not sure how this bitch could say this with a straight face.

ILHAN OMAR: BIDEN 'NOT ALLOWING THE PRESSURE' FROM MEDIA, WASHINGTON TO 'DERAIL' AFGHANISTAN MISSION
'The level of evacuation that his administration has been able to undertake is really inspiring'
***
***

Working with dangerous animals can be dangerous? Who knew?

German police are investigating a leopard attack on a model who suffered severe injuries during a photoshoot, Germany's dpa news agency reported on Thursday morning.

The focus is on the 48-year-old owner of the leopard involved in the attack, one of two she keeps along with other animals at a compound in the town of Nebra in eastern Germany, dpa said.

The 36-year-old model received injuries on her head during Tuesday's attack and was taken by helicopter to a specialty clinic.

The animal owner was being investigated on suspicion of negligent bodily harm, according to dpa.

A public health officer visited the compound on Wednesday to check whether the animals were adequately kept and if the facility met regulatory standards, dpa said.
***
The ONT Musical Interlude
On this day: 29 Aug 1976
Jimmy Reed died in San Francisco following an epileptic seizure just before his 51st birthday. Reed was a major influence on The Rolling Stones and Reed had the 1957 hit 'Honest I Do' in 1957 and 'Baby What You Want Me To Do' in 1960. via thisdayinmusic.com
&&&
On this day: 29 Aug 2005
77-year-old Fats Domino was rescued from the flooding in New Orleans caused by Hurricane Katrina. He had earlier told his agent that he planned to remain in his home despite the order to evacuate. via thisdayinmusic.com
&&&
RIP Ron Bushy Iron Butterfly drummer.
***

20 second orgasm? 2 charges and a Genius Award, 1st Runner-Up.

AUGUST 27--A woman arrested for masturbating with a vibrator on a Georgia beach told police that she did not think anyone witnessed her self-pleasure session "because it only took her 20 seconds to orgasm," according to a police report.

Responding to a 5:30 PM report of a woman "performing a sexual act on the beach," Tybee Island cops last month interviewed a witness who said the female suspect placed a towel on the sand and then opened her backpack and removed "what looked like a vibrator."

The woman, the witness told police, began using the apparent vibrator to masturbate, adding that she "could hear her moaning." After about five minutes, the woman gathered her belongings and departed.

The witness, cops noted, recorded the suspect's actions. A review of the video showed the suspect--who was wearing a "one-piece green bikini--retrieve an unknown item from her backpack. The woman "then spreads her legs apart and puts both of her hands in between her legs," police reported.

Saving the world through the voices of his mind. Yikes. Tonight's Genius Award Winner.

Law enforcement officers encountered a bizarre incident Wednesday morning as a Cookeville man led them on a two county pursuit from Dowelltown to Lebanon on Highway 70. What they learned was that the man, 39 year old Tyson Gilbert had severed his own penis and tossed it out the car window somewhere along the route either before or during the chase. Gilbert said he heard voices on his car radio telling him to commit the act in order to save the world.

Trooper Bobby Johnson of the Tennessee Highway Patrol was the first to come across Gilbert after spotting his Honda Accord parked partially in the roadway on Highway 70 at Dowelltown.
***
Breakthrough in the battle against Alzheimer's Disease? Tonight's Feel Good Story of The Day.

Clinical trials of a new precision, or functional medicine approach to targeting and reversing cognitive decline from Alzheimer's has produced "unprecedented" and "far-reaching" results.

Called the MEND (metabolic enhancement for neurodegeneration) Protocol, it's based on the oft-ignored, though universally understood preference, going all the way back to Hippocrates, for treating the cause—not the symptom—of a disease.

Developed by Dr. Dale Bredesen, an internationally renowned expert in neurodegenerative disease, it works to fix and fortify the underlying biochemical profile that gives rise to Alzheimer's, rather than simply targeting, as pharmaceutical companies have tried to do, the tau protein called beta-amyloid that brings about the hallmarks of the disease.
***
Weekly commenter stats for week of 8-29-2021

Top 10 commenters:
1 [474 comments] 'Joe Mannix (Not a cop!)' [66.93 posts/day]
2 [423 comments] 'Sponge - Saying Ashli Babbitt'
3 [395 comments] 'rhennigantx'
4 [376 comments] 'rickb223 Pronouns: Your Highness, Master'
5 [371 comments] 'TheJamesMadison, nihilism is all fun and games with a Carpenter leading the way'
6 [358 comments] 'Quint'
7 [345 comments] 'm'
8 [332 comments] 'Skip '
9 [330 comments] 't-bird'
10 [326 comments] 'Braenyard'
Top 10 sockpuppeteers:
1 [285 names] 'Preznit Joey B.' [40.24 unique names/day]
2 [68 names] 'Duncanthrax'
3 [63 names] 'gp'
4 [44 names] '18-1'
5 [34 names] 'f'd'
6 [33 names] 'Count de Monet, unvaccinated American'
7 [29 names] 'Cicero (@cicero43)'
8 [24 names] 'pookysgirl never saw Wizard of Oz all the way through'
9 [23 names] 'REDACTED'
10 [22 names] 'G'rump928(c) '
***

Tonight's ONT has been brought to you by Adaptation.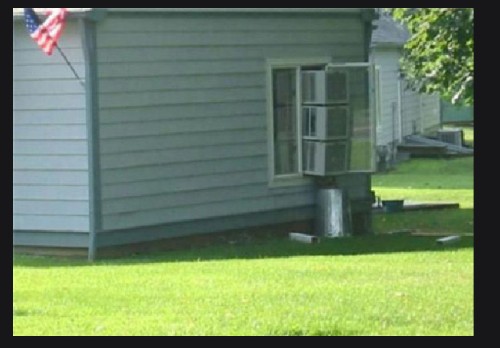 Notice: Posted with permission by the Ace Media Empire and AceCorp, LLC. ONT Tips, loose change, drink tokens and burner phones to petmorons at gmail dot com. Complaints, pissing and moaning to someone who cares.

posted by Misanthropic Humanitarian at
09:45 PM
|
Access Comments