« Covid Spikes to Recent Record Levels In Martha's Vineyard, But The Ruling Class Continues Ignoring Obama's Party As a Super-Spreader
|
Main
|
The Lazy Man's Guide to GAINZZZ »
August 20, 2021
Quick Hits: Robot Parkour Edition
People claim a photo circulating showing a man going Downtown on a woman while on a train is WWF star Ric Flair.
He says It Wasn't Me.
BTW, I think the WWF was still the WWF when Flair was a star, but maybe he was still active when it became the WWE. You pro wrestling pendants!
Yesterday the media hoped and prayed for a good Insurrection Bombing to distract the nation from the demented fool's bungling in Afghanistan.
It worked for a few hours. then the man surrendered.
There was no bomb.
I didn't cover this because 1, it stunk of hoax, 2, I don't care what the leftwing media is reporting and 3, I decline to cover crazies allegedly associated with the right when the media still refuses to acknowledge that the assassin who shot seven Republicans was a leftwing Rachel Maddow fanatic.
On Tuesday night, Gutfeld's little show on Fox beat Colbert in the ratings to become the night's most-watched late night program.
I'm not focusing on the Fox Wins part so much as the Leftwing Media Loses part.
Fox News' 11 p.m. ET "Gutfeld!" finally beat every other late-night show -- including Stephen Colbert's "Late Show" on CBS -- Tuesday in total viewership and the advertiser-coveted age demographic of 25 to 54. When the right-leaning program debuted in April, host Greg Gutfeld and his promotional team made no secret of their ambition to overtake late-night rivals, but Colbert blocked him from the top spot.

On Tuesday night, "Gutfeld!" took in a total average of 2.120 million viewers, with 434,000 in the key demo, on average. The "Late Show," which has an 11:35 p.m. ET start time on CBS, grabbed an average of 1.896 million total viewers of whom 423,000 were in the demo. Jimmy Fallon's "Tonight Show" -- an NBC program which also airs at 11:35 -- came next with 1.216 million total viewers, on average, and 354,000 in the demo. (It's worth noting that "Gutfeld!" airs at 8 p.m. PT on the West Coast, and does not repeat at 11 p.m. when the broadcast networks' late-night shows are on.)
Okay, that is a big advantage for Gutfeld. Still -- beating all the network late night hosts.
242 Come on, Man! Yesterday was, like, 4 days ago. Posted by: Simple Stevo
Um, what?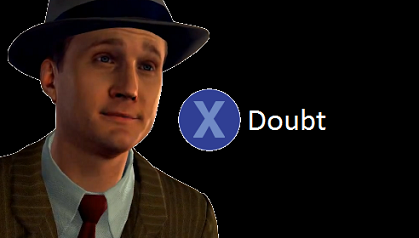 A White House that looks more like America: incompetent, bubble-headed, and vapid.
Australia continues madly racing towards full fascism:
Now, Australia's Minister For Health has announced that 24,000 students will be herded into a stadium in Sydney to be vaccinated by the government. It should be noted that Australia has had strict vaccination laws since at least 2018. Parents can receive heavy fines and lose welfare benefits if they refuse to comply with the traditional vaccination schedule.

What sets this order apart is that Australian parents have been notified they will not be allowed to accompany their children into the stadium. In effect, children will be forcibly removed from the presence of their parents and injected by government agents.

The Health Minister "assured" parents their children would be fine.

I wanna stress to the mums and dads your children will be well looked after inside. When they arrive they'll be literally ushered, we'll have nurses, we'll have some of the youth command, we'll have some of the young police from within various operations, the police there...just to guide them through, as to where they go. They'll be looked after every moment inside the stadium and they'll be well cared for so mums and dads, feel secure. We're going to have 24,000 students we're going to have to get through next week.
KarenPundit's beating off just thinking about getting his hands on so many children!
As we have been warned many, many times: When socialist totalitarianism comes, it will come like the Greek army inside a Trojan Horse named "Health & Safety."
Via Twitchy, the owner of a socialist magazine fires his socialist workers for attempting to start a socialist co-operative.
Yes, it's all too horrifyingly real.
Meanwhile, Elon Musk says Tesla is working on a Tesla robot to perform all the physical labor humans require.
"It kind of makes sense to put [the AI we've developed for robotic cars] onto a humanoid form," Musk said. He added, "And we're also quite good at sensors and batteries and actuators. So we think we'll probably have a prototype sometime next year."

Of course this is Elon Musk so the presentation quickly turned both comical and philosophical. "It's intended to be friendly of course and navigate through a world built for humans and eliminate dangerous, repetitive and boring tasks."

"We're setting it at a mechanical level, at a physical level you can run away from it," he said to laughter. "And most likely overpower it," he added. "So hopefully that doesn't ever happen but you never know."

...

"It should be able to, you know, please go to the store and get me the following groceries," he said.

"This I think will be quite profound because if you say 'what is the economy?' ... at the foundation it is labor," he said. He continued, "So what happens when there is no shortage of labor? This is why I think long term that there will need to be universal basic income, but not right now because this robot doesn't work. We just need a minute."

"Essentially in the future physical work will be a choice. If you want to do it you can but you won't need to do it," he said.
He also talked up the improvements in the AI for driverless cars, if you're interested.
How long before the below parody video is actually real?

posted by Ace at
05:56 PM
|
Access Comments