« BidenAir's External-Berths-Only Flight Lounge Cafe
|
Main
|
Daily Tech News 17 August 2021 »
August 16, 2021
Monday Overnight Open Thread (8/16/21)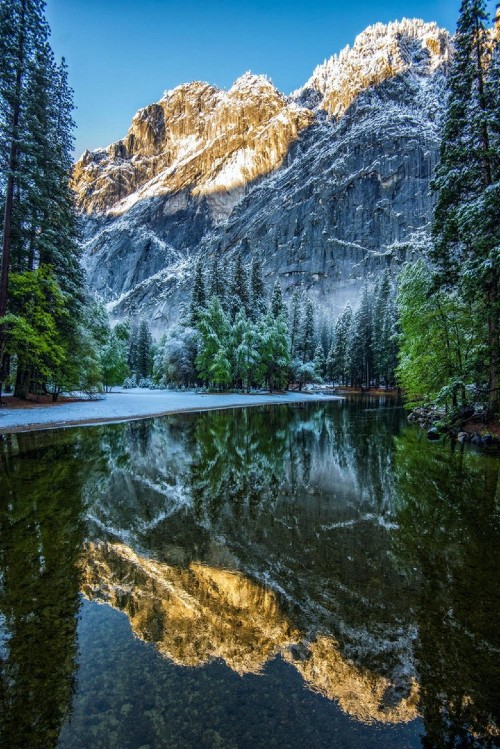 ***
The Quotes of The Day
Quote I

"I just don't feel fully welcome there anymore." Former Jumbo cashier Lars ten Caat
Quote II

"The Taliban is now sitting on some of the most important strategic minerals in the world. Whether they can/will utilize them will be an important question going forward." Rod Schoonover, head of the ecological security program at the Center for Strategic Risks, a Washington think tank.
Quote III

"These [Afghan] soldiers will fight. There is no question about that. They are going to be good enough as we build them to secure their country and to counter the insurgency." Gen Curtis Scaparrotti, commander of US troops in Afghanistan
Quote IV

"In our world, there will be no emotions except fear, rage, triumph, and self-abasement. The sex instinct will be eradicated. We shall abolish the orgasm. There will be no loyalty except loyalty to the Party. But always there will be the intoxication of power. Always, at every moment, there will be the thrill of victory, the sensation of trampling on an enemy who's helpless.George Orwell
***

The ONT Is Always Looking Out For YouTM If you are headed to Edmonton, Alberta and planning on being "frisky". Pack some protection.

'Horrifying' number of syphilis infections in Alberta reaching pre-antibiotic

'The highest rates we've seen since the 1940s,' before antibiotics were introduced, specialist says
***
I guess I'm not tragically hip. I enjoy my Danner and Red Wing boots. And if they put out a boot with high heels. I'll say "Hell No!".(H/T Doof)

5 Shoe Lovers on Where They Shop for Heels, and Why Wearing Them Is Empowering

When Henry Bae—cofounder of the shoe brand Syro—was younger, they remember wanting to rock heels out in public but being far too ashamed to do so. "I used to trail behind my family on our after-dinner walks, so I could strut on my toes and imagine myself walking on an incline," Bae says. Flash forward to today, and Bae and their cofounder, Shaobo Han, are now making it their mission to make heels accessible to all. They design heeled styles in a large range of sizes, from men's 8 to men's 14. Street style stars, both male or nonbinary, are increasingly sporting heels proudly and stylishly. And it's about more than just a fashion statement.
Ahh, that's the problem I'm binary or some such thing.
***

I think if you are going to accuse someone after 56 years of sexual abuse you should have to use your name and not initials. J.C. files suit against Bob Dylan for sexual abuse from 1965.

A woman claims in a lawsuit that legendary singer-songwriter Bob Dylan in 1965 plied her with drugs and alcohol to groom at the age of 12 in order to sexually molest and abuse her.

According to the lawsuit, in the spring of 1965, Dylan, whose given name is Robert Allen Zimmerman, carefully developed an emotional relationship with the plaintiff, a now 65-year-old woman identified only as "J.C." in the complaint, then repeatedly assaulted and molested her.
***
What do Bill Clinton, Ted Kennedy and Louis C.K have in common? They are perverts and unapologetic.

Louis C.K.'s Sarcastic "SORRY" Sign Is An Attempt to Court the Only People Who Will Still Pay Money to See Him
The sex pest/comedian kicked off his comeback tour with a giant, illuminated "SORRY" sign, but he showed no actual signs of remorse
***

I hope you didn't have a 2022 Mercedes Benz V8 ordered. You might not be getting it.


It's no secret that supply chains across nearly all industries are a little messed up right now. Because of that, if you happen to have a V8-powered, 2022 model year Mercedes on order right now, there's a decent chance that it's been canceled. Over the weekend, a Reddit thread surfaced with the original poster alleging to possess a memo sent out by Mercedes-Benz USA to its dealerships. The document states that sales of nearly all 2022 V8 models would be suspended due to, among other things, supply chain issues.

The memo's existence was confirmed by the moderators of the r/cars subreddit and, subsequently, Jalopnik.
***

When Tesla Says It Recycles 100% of Its Batteries, What Does That Mean?

Battery recycling is notoriously expensive, inefficient, and dangerous. Getting better at it is crucial to making sure electric cars are cleaner.

Tesla is claiming it's mastered one of the most notorious environmental challenges in electric vehicle manufacturing: Recycling its lithium-ion batteries.

In its 2020 impact report, published Wednesday, the electric vehicle giant described its adoption of a "closed-loop" process that would allow it to keep 100 percent of its batteries, which typically last around a decade, out of the landfill: "None of our scrapped lithium-ion batteries go to landfills and 100 percent are recycled," the report reads. "We actively implement circular economy principles."
***

If true, Adolph Hitler would be proud of the University of Pittsburgh.

REPORT: Documents reveal UPitt may have used organs from live fetuses

New documents obtained by Judicial Watch show that the University of Pittsburgh may have been involved in harvesting organs and other tissues from live fetuses for the purpose of medical research. Much of this research was funded by tax dollars disbursed via federal grants, according to the report.

This information was drawn from 252 pages of records acquired via a Freedom of Information Act request that was initially denied and only granted after Judicial Watch pursued legal action. Per Fox News, a number of physicians and academics familiar with the subject matter have reviewed the documents and came to the conclusion that the fetuses used in UPitt's experiments were likely alive while their organs were being removed.

One such physician contacted by Fox, Dr. Ronna Jurow, who was formerly affiliated with Planned Parenthood and identifies as pro-choice, asserted that the fetuses unquestionably would have been alive during UPitt's research, given the way the procedures are described in the documents.
Someday these monsters will have to account for their actions before God.
***
The ONT Musical Interlude
On this day:16 Aug 1977
Elvis Presley was found dead lying on the floor in his bathroom by his girlfriend Ginger Alden, he had been seated on the toilet reading 'The Scientific Search For Jesus'. He died of heart failure at the age of 42. His first record for RCA, 'Heartbreak Hotel' was also his first US No.1. He starred in 31 films. Elvis holds the record for the most entries on the US Hot 100 chart with 154. Elvis became the first rock 'n' roll artist to be honoured by the US Postal Service with a stamp. via thisdayinmusic.com
&&&
On this day:16 Aug 2018
American singer and songwriter Aretha Franklin died in Detroit at the age of 76. Known as 'The Queen of Soul' and one of the best-selling musical artists of all time, having sold more than 75 million records worldwide was diagnosed with cancer in 2010. During her career she scored over 15 Top 40 hits and won 18 Grammy Awards. Hits include the 1967 US No.1 & UK No.10 single 'Respect', the 1968 UK No.4 single 'I Say A Little Prayer' and the 1987 UK No.1 single with George Michael, 'I Knew You Were Waiting'. In 2010 Rolling Stone magazine ranked her number one on their list of the '100 Greatest Singers of All Time'. via thisdayinmusic.com
***

Go "Genius" or stay home! Genius Award Winner Nominee.

A man accused of leading officers on a police chase Saturday afternoon in Lake Ozark and stealing multiple cars has been arrested.

The Lake Ozark Police Department has not identified the suspect, but says officers arrested a Columbia man in the investigation.

The pursuit began after officers responded to a shoplifting call at a Kohl's store at Eagles Landing in Lake Ozark. Police say a man took off in a vehicle that was later determined to be stolen from Columbia, leading officers on a chase along Bagnell Dam Boulevard.

Police say the driver was involved in a head-on collision on that street.

The city of Lake Ozarks Facebook page says the suspect left the scene of the crash and eventually went over the first layer of a cliff. Police Department then took the suspect into custody, handcuffed him behind his back and shackled his ankles. He was then placed in the back of a patrol car.


While police were investigating the scene, they say the suspect was able to put his hands in front of him and break out the cage between the backseat and front seat of the car. He then took off in the stolen law enforcement vehicle.

The cougar is caged. I repeat. The cougar is caged. Genius Award Winner.

During a video visitation with her jailed boyfriend, a Florida Woman exposed her breasts and masturbated, according to police who arrested her for the alleged lewd display.

According to court records, Danielle Ferrero, 38, traveled Sunday afternoon to the Charlotte County jail for an hour-long virtual visit with inmate Cody Thomas, 25. Ferrero was in the lockup's Video Visitation Building, while Thomas was elsewhere in the facility.

"The visitation session occurred via internet feed and there was no physical contact between the inmate and the visitor," cops noted.

During their visit, Ferrero and Thomas "frequently talked in a lewd manner speaking of sex, sexual organs and sexual activities," according to a police report. Ferrero "frequently flaunted and rubbed her breasts, covered, showing the revealing outfit that she was wearing calling her outfit naughty."

After Ferrero "mentioned how she repositioned herself and almost had an orgasm," Thomas "asked Ferrero to have one for her and she began to rock back and forth in her chair, appearing to have an orgasm," investigators allege.

Near the session's conclusion, Ferrero exposed her breasts to Thomas, "resulting in the visitation to be cancelled by staff at the visitation center."
***

Age? It's a matter of perspective. Tonight's Feel Good Story of The Day.

CORONADO, Calif. — Local war hero Tom Rice celebrated his 100th birthday Sunday by parachuting out of a C-47 plane over Coronado.

Hundreds of nearby residents, military members included, flocked to the beach to meet Rice when he landed on at the Hotel del Coronado beachfront.

"It's unbelievable what you can view from up there," Rice said. "We do a lot of maneuvering up there. That was a lot of fun."
***

Tonight's ONT has been brought to you by Aggressive Management.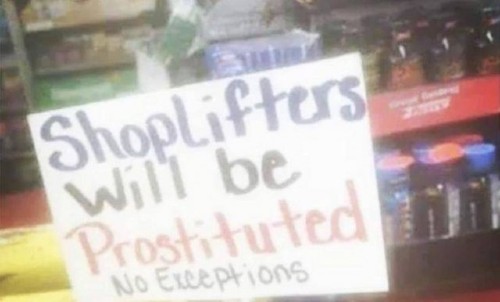 Notice: Posted with permission by the Ace Media Empire and AceCorp, LLC. ONT tips, loose change, drink tokens and burner phones to petmorons at gmail dot com. Complaints? Your Mamma.

posted by Misanthropic Humanitarian at
09:49 PM
|
Access Comments