« Neilsen Ratings Under Question? Yeah, that's the problem [TJM]
|
Main
|
Lego Tactical Assault Squad Cafe: Friday the 13th Edition »
August 13, 2021
Quick Hits: Jen Rubin Is a True Conservative Edition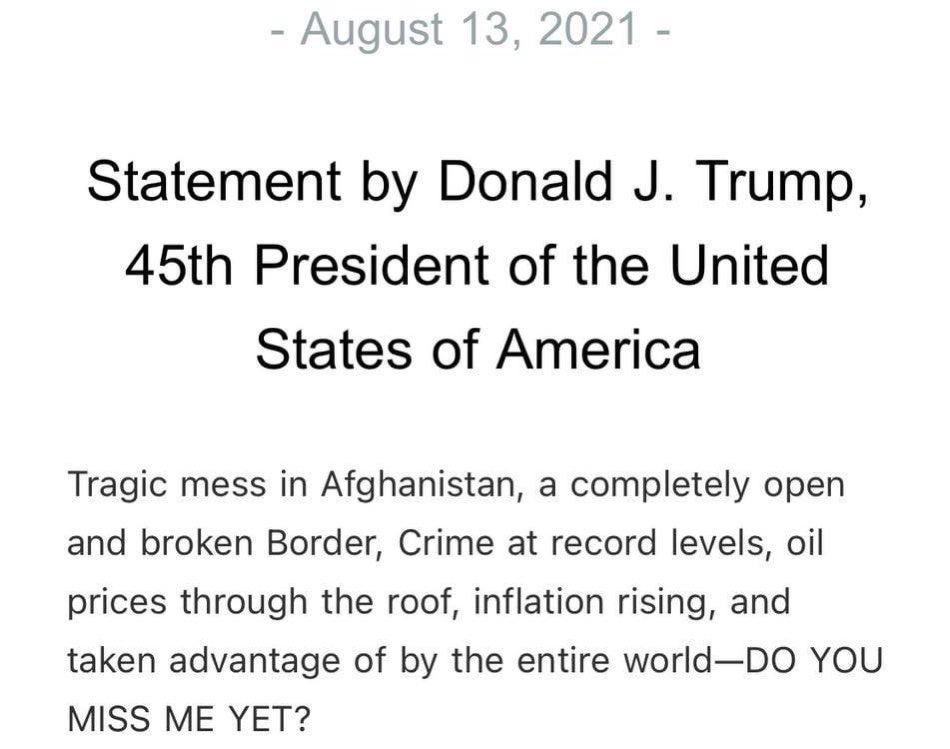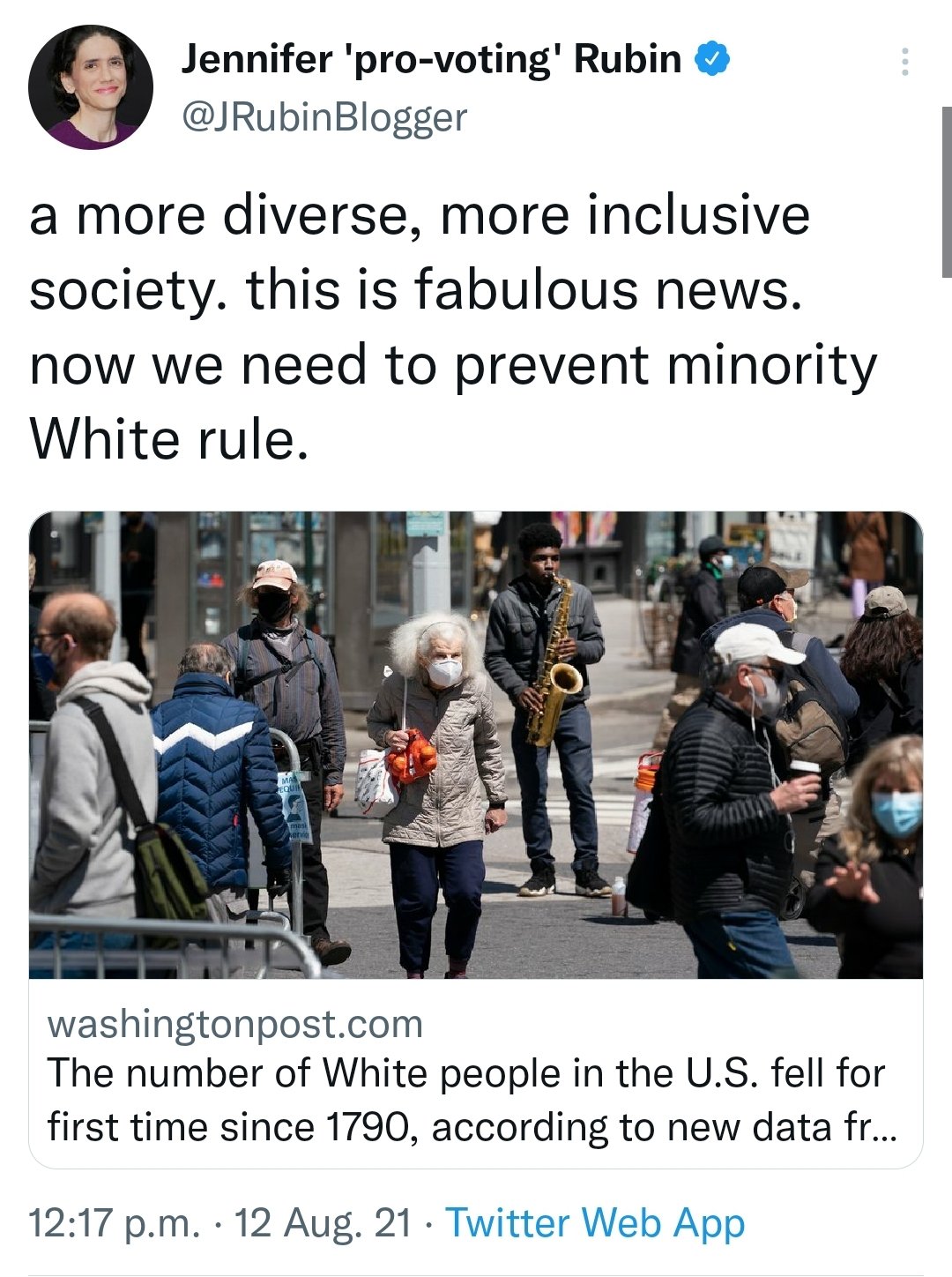 Chuck Callesto @ChuckCallesto

BREAKING REPORT: Incoming New York Governor Hints She May RELEASE NURSING HOME DATA Hidden By Cuomo...
I forgot to include this in a previous thread:
Tom Bowman @TBowmanNPR

The situation at the US Embassy in #Kabul is more dire than what the State Department is saying. Mail has stopped. Nearly all employees are packing up and a very small number will head to another location. Staff are gearing up to destroy sensitive papers, computers, phones.
I'm sure President Sugar Cone is on it.
That Seventies Joe: Consumer sentiment under Biden crashes to its lowest level in ten years.
The confidence of Americans in the economy suffered an unexpected severe collapse in the first weeks of August.

The University of Michigan's Consumer Sentiment index fell to 70.2 from the end of July score of 81.2, the lowest score since 2011.

"Consumers reported a stunning loss of confidence in the first half of August," said Richard Curtin, the survey's chief economist.

The score was lower than the 71.8 hit at the depths of the pandemic lockdown in April 2020.

The expectations component of the survey fell to 65.2 from 79. The current conditions component fell from 84.5 to 77.9.
A Pennsylvania man led cops to his father's severed head that he kept on a dinner plate in a freezer, police said.

Donald Lawrence Meshey Jr., 32, was arrested Wednesday in the stabbing death and dismemberment of his father, Donald Meshey Sr., 67, by Lancaster police after a woman called cops seeking a welfare check on a relative.

The caller said Meshey told her there was a "cadaver" in one of the beds at the home along with a head stashed in a freezer, police said in a statement.

A responding officer met Meshey at the apartment he shared with his father and was led to the "horrific scene" inside.

"Meshey escorted the officer inside the residence and took the officer to the kitchen, where he proceeded to remove what appeared to be a human head from the freezer to show the officer," the police statement continued.
As we keep saying: The so-called "LiBeRtArIaNz" are among the most vicious defenders of authoritarian rule and oppression: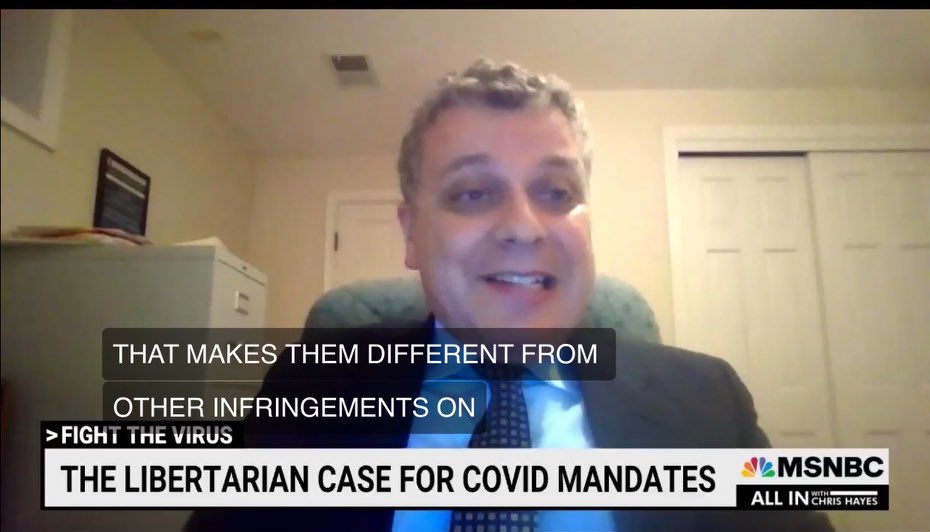 They were never libertarians. They were just left-liberals who wanted a nice check from a big corporation.
But I guess that's just the definition of a Republican.
NORMS RESTORED!, as far as the corporate Conservative, Inc. open borders lobby is concerned:
I don't want to promote the #WokeMLB, but this shot, from their "Field of Dreams" game, is nice:
So you just saw the best of the game and now you don't need to watch any baseball this year.

posted by Ace at
06:07 PM
|
Access Comments