« Lego Tactical Assault Squad Cafe: Bambi Saves Thumper Edition
|
Main
|
Daily Tech News 13 August 2021 »
August 12, 2021
The Honty Donty Show
Say kids, what time it is?
IT'S ONT TIME!
You're right! Lets sing the theme. OK Professor, here we go!

It's ONT Time!
It's ONT Time!
Weirddave and the Morons,
Say ONT is on!
Let's give a rousing cheer,
Cause ONT is here,
It's time to start the thread,
And screw go-ing to bed!
*gets handed a brochure*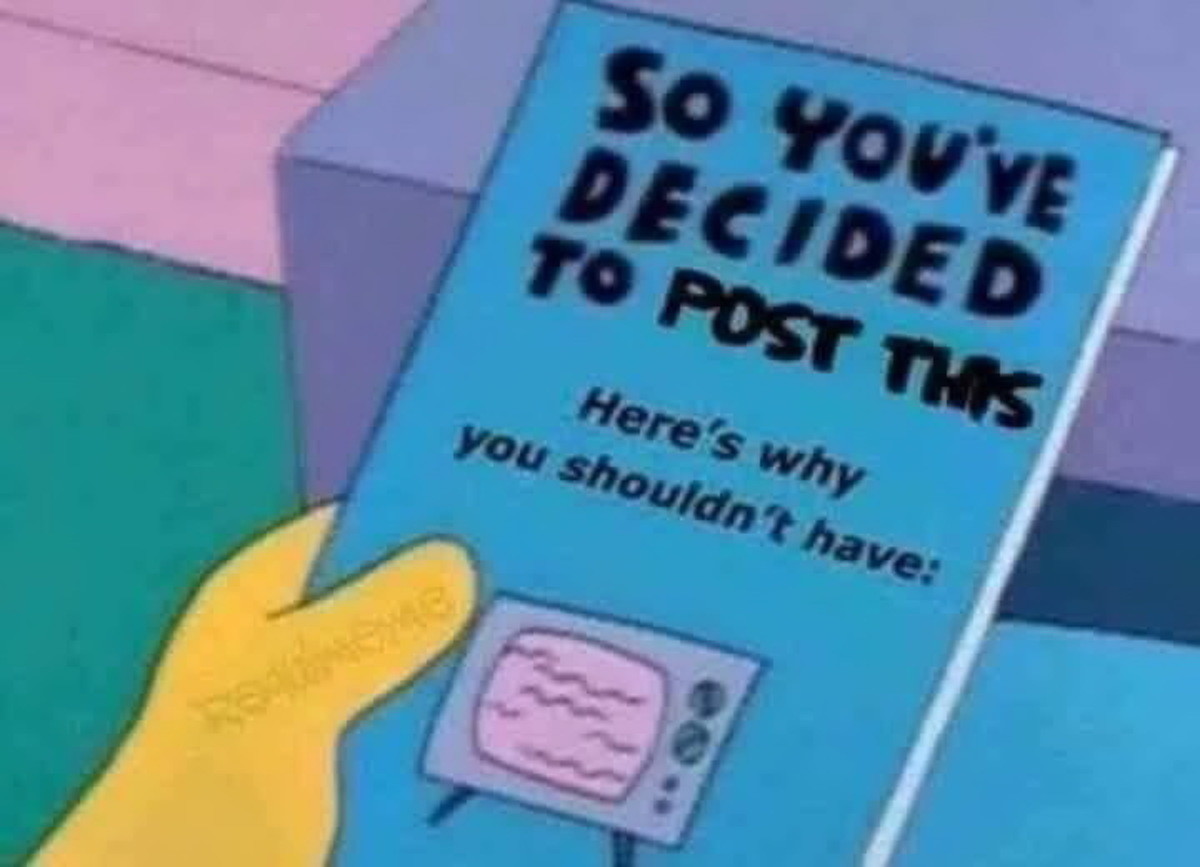 Killing The Golden Goose
The $250,000 American Airlines' Lifetime Tickets
Back in 1980, American Airlines, reeling from the effect of deregulation, decided to offer a promotion. They sold tickets offering unlimited first class travel for life, to anywhere AA serviced for $250,000. For an extra $150K you could add a +1. Only 28 people bought the tickets, but they injected badly needed cash into AA's bottom line. Steve Rothstein is one of the people who took advantage of the offer.
Ultimately, he made out. The value of the trips he took to over 100 countries was 84 times what he paid for the ticket. But he and the others fucked themselves. In a 4 year period, he booked 3000 flights and then canceled 2500 of them (which screws the airline because they wound up with an empty seat). Apparently he gave tickets to random people too. Ultimately, AA personnel stopped him at O'Hare and relieved him of the ticket for violating the terms of the agreement, as they did with the others who had purchased the golden tickets. The ensuing lawsuit was decided in the airline's favor.
I have neither the resources to buy a quarter million dollar ticket, nor the leisure time to make it worthwhile, but if I did......I'd be all over a deal like that in a heartbeat. I'd also be smart enough not to do what Steve did and kill the golden goose. The reason the free market works is because it's a series of voluntary transactions where both parties benefit. If one party exploits a loophole to screw the other party, it all falls apart. That's what Steve did, and even though he came out financially way ahead, he wound up hurting himself too.

Spoiled Brat
13-Year-Old Boy Attempts To Kick Window Out On American Flight From Maui

Details are sparse. There's nothing in the published story, and the video clip is only 30 seconds long. This brat got mad at his mom and attempted to kick out an airplane window. He was restrained by other passengers and the flight attendants duct taped him to his seat. That's all we know, but at the risk of sounding like an old man, (Wait a minute. I am an old man. Oh boy, here goes!) If I had behaved in such a manner on a flight, my father would have kicked out the window and thrown me out himself (that's obviously not literally true, but it damn well is metaphorically true). Oh (indulge my inner curmudgeon), there's no mention of a father in the story. Hmmm. You see where I'm going with this. I freely admit that I may be wrong. I know nothing of the kid or his mother, and maybe he was just traveling with her and his loving dad was back at home for some reason. As I said, I may be wrong. Honestly. Truly. I may be so far off base with my speculation that I'm in the satellite parking lot outside the stadium.
But I bet I'm not.

Dept. Of WTF?
Artist Reimagines Disney Princesses as … Cement Mixers?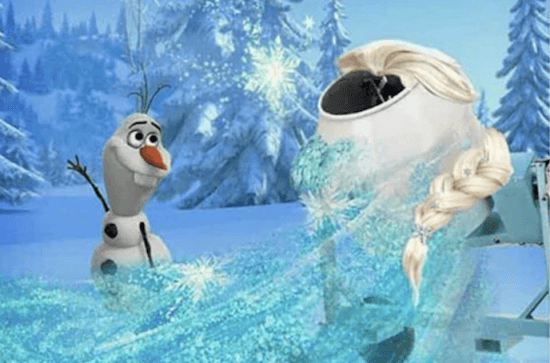 Let it go

This One May Get Deleted By Twitter
I hope it doesn't, I've got a screen shot if it does, and I'll post it, but a screen shot doesn't give the whole story. Basically, this elementary school, at the behest of the black principal, put all of their black students into black only classes and all of their white students into white only classrooms. Somebody needs to put the 101st Airborne on high alert.
This makes me so furious that I almost can't talk about it. Suffice it to say that for my generation, the absolute highest goal was "the content of their character, not the color of their skin". And WE DID IT, DAMNIT! It wasn't perfect, but it was the norm. Now, with all this CRT bullshit...I was truly blessed to grow up in The United States Of America, striving hard to be all it should be and could be. My kids.....won't get that opportunity.
And that pisses me off beyond measure.
I Made A Meme
There's a new meme format going around, and I thought it would be perfect for a meme about AoS.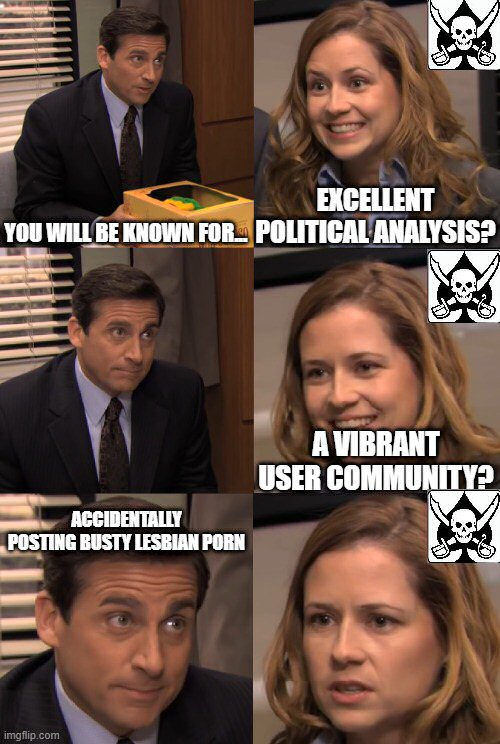 A Good Look Back At Trump

Donald Trump was a good, not great, president. He sabotaged himself by inviting the deep state into his inner circle, even as he publicly campaigned against it. I think his biggest failing came from his background. He was a businessman where he expected that as the boss, he had the ultimate authority, and when he said "this is what we are going to do" he expected it to be done. He never imagined that the people he brought in to actually execute his policies would say yes to his face and work tirelessly to undermine them. That's not how it works in the private sector, but he was seduced to bring in people "experienced in government" and ultimately wound up deferring to their "expertise", when they were fucking him left and right in favor of the deep state. I THINK that he realized it by 2019, and that if he had been allowed to serve the second term that he was elected to he would have cleaned house, but we'll never know now, will we?

If Only...
I came across this picture on a European website, supposedly proof of how "gun crazy" we are here in the US.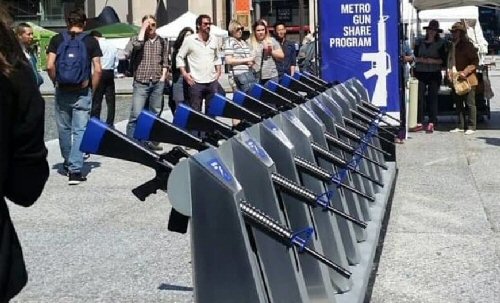 It's not real. It's an anti-gun bit of "art" in Chicago. Of course, an actual public gun bank would probably not be a good idea. My wistfullness comes from an assumption that everyone was like me. Or probably you. Well, everyone isn't, so it would be a disaster. But still....*sings* "What a wonderful world...."

For Love Of Dora
A few weeks ago, I attended the NoVaMoMe. There was a raffle for door prizes, and I won a book called For Love Of Dora by a Moron author. He was present at the MoMe, and he even signed the book for me (I asked him to sign it "Stephen King" so it would be worth money, he signed it as "not Stephen King". Bastard.)
Anyhow, I finally got a chance to start reading it today, and I have to say, he's set his premise up well (a future universe where humans are colonizing other worlds, but one world has a native species on it. The native species is fighting back against the humans, using technology at about a WWII level, but the human government has forbidden the colony from using more advanced weaponry than the natives have because it wouldn't be "fair". Add in a pinch of AI that powers the human's airplanes, AI that the human pilots come to think of as "real beings", and it's a really intriguing premise). I'm not far into it, only 25 pages or so, but as I said, he's set up the premise well. I'm looking forward to finishing it. You should check it out.

Tonight's ONT has been brought to you by safety:

posted by WeirdDave at
10:00 PM
|
Access Comments