« Lego Tactical Assault Squad Cafe: Puck Helps Out Edition
|
Main
|
Daily Tech News 12 August 2021 »
August 11, 2021
Wednesday Overnight Open Thread (8/11/21)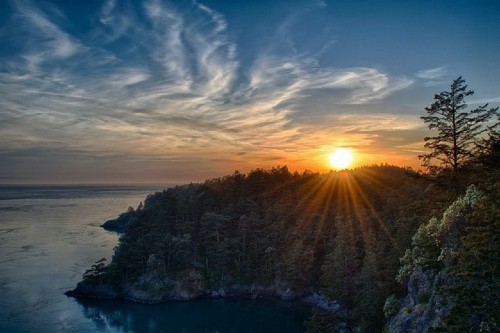 L
***
The Quotes of The Day
Quote II

"I'm sorry I know people must like to have their individual freedom… but I think that we're in such a serious situation now, that under certain circumstances, mandates should be done." Anthony Fauci, MD
Quote II

"It's unclear if the sperm changes that take place due to marijuana use are reversible and if there's a specific amount of time required to achieve sperm recovery following the discontinuation of marijuana smoking. Much more research as randomized studies are needed to gain a full understanding of the relationship between marijuana and male reproductive health." Tulane assistant professor of urology Dr. Omer A. Raheem
Quote III

"Guys, forgive me, I know I am a little pointed today but I've been taking a lot from you folks for a lot of months. I should be able to express myself, too." California Gov. Gavin Newsom
Quote IV

"Hubris is one of the great renewable resources...." PJ O'Rourke
***

Every day I despise the Department of Justice more and more. Jan 6 Prosecutors admit to possession of "images of officers hugging or fist-bumping rioters, posing for photos with rioters, and moving bike racks"

Jan 6 Prosecutors admit to possession of "images of officers hugging or fist-bumping rioters, posing for photos with rioters, and moving bike racks"
Calls into question the trespassing and related non-violent crimes charged against defendants like Cuoy Griffin.

This week, federal prosecutors quietly revealed that they possess evidence that may sink their prosecutions of many of those who were present at the Capitol on January 6.

This under-the-radar admission was made in a filing in the case of United States v. Couy Griffin. Griffin – an elected county commissioner for Otero County, New Mexico, a former pastor, and the founder of "Cowboys for Trump" – is charged with entering a restricted area outside the U.S. Capitol on January 6, 2021.

On Jan. 6, Griffin and a videographer traveled to Washington, D.C. to protest the results of the 2020 Presidential Election. After attending the Stop the Steal rally at The Ellipse, Griffin headed toward the Capitol as the crowd formed around fencing which had been set up in anticipation of the presidential inauguration.

There is no doubt in my mind that there are at least 2 sets of laws in this country if not more.
***

With my Misanthropic driveway. I need one of these......................
***
There is no such thing as Man-Made Climate Change. You want proof? I give you John Fucking Kerry & Posse.

John Kerry family jet already emitted estimated 30 times more carbon in 2021 than average vehicle does in year
The jet has spent roughly 26 hours in the air, according to flight records.
***
While we are on flight stories......Who cares about Climate Change when someone wants a DQ cake. Secretly, we all know we would if we could.

SASKATOON -- A customer's unusual arrival at a Saskatchewan Dairy Queen has resulted in a criminal charge.

Around 5 p.m. on July 31, Tisdale RCMP received a complaint that a helicopter had landed in a "high traffic" parking lot in the community, according to a news release.

The aircraft "blew up dust and debris" in an area that includes a school and aquatic centre, RCMP said.

A passenger had climbed out of the helicopter and bought an ice cream cake, RCMP said.
Hopefully Tim Hortons will tell the arresting officers get your donuts and java somewhere else.
***

Hey Siri, what is the definition of a dumb box? See White House press secretary Jen Psaki, Siri responded.

White House press secretary Jen Psaki told Fox News White House correspondent Peter Doocy during Wednesday's press briefing that former President Donald Trump told people to inject "versions of poison" to cure COVID-19.

Doocy asked the press secretary if President Joe Biden had contributed to vaccine hesitancy when he said during the previous administration that he trusted science but not Trump, and "the American people can't either."
Pronouns my ass. The girl is mentally ill.(H/T David Thompson)
***

Well this certainly is a sticky situation......... Here is a Reddit lament by a self-admitted FOMO-home-buyer in Canada. The couple, mistakenly thinking that working-at-home (WAH) was permanent, had bought for that reason a house "hours away" from Toronto six months ago. But turns out, WAH was transitory for them, and now they need to sell the house.

The post was brought to my attention by Steve Saretsky, a Realtor in Vancouver, whose work, reports, and data have appeared on WOLF STREET. Also note the post's terse marital nuances that come with a situation like this — "she's livid about the situation and refuses to live here now," he says:

"Sorry if this is horribly formatted, I'm not a redditor.

"My wife and I bought 6 months ago at the height of the housing market it seems now. We bought hours away from work (Toronto) as we both were working from home. We thought WAH would be permanent and we were both afraid of missing out on buying if we didn't pull the trigger. Wife is being called back to work full time. I've been given notice that we're going back part time come September.

"We listed our house a bit over two weeks ago, no offer has come in that we break even on let alone profit. Our realtor has told us the market is cooling and that it would be a surprise if we got what we were asking for. We've gotten a couple of offers, none of which are asking price.

"We're at a loss. My wife is looking for work locally but due to the nature of her work she is unlikely to find equivalent in pay or opportunity. She also doesn't want to leave her employer, she has great upward mobility and seniority there. I don't personally mind commuting part time but she's livid about the situation and refuses to live here now.

"My friends keep telling me that there is no such thing as a Canadian market cooling and to just wait it out until it sells.

"If we listed for rent I think we wouldn't be making a profit.

"Any suggestions would be appreciated."

Hmmmm, the next time you make a life altering decision just take out a pad of paper and make a list of positives and negatives. Just remember the only 2 certainties in life are death and taxes.
***
***

The problem with some aspects of modern technology? Analytics and templates can really foul up one's life.

The Pain Was Unbearable. So Why Did Doctors Turn Her Away?
A sweeping drug addiction risk algorithm has become central to how the US handles the opioid crisis. It may only be making the crisis worse.

ONE EVENING IN July of 2020, a woman named Kathryn went to the hospital in excruciating pain.

A 32-year-old psychology grad student in Michigan, Kathryn lived with endometriosis, an agonizing condition that causes uterine-like cells to abnormally develop in the wrong places. Menstruation prompts these growths to shed—and, often, painfully cramp and scar, sometimes leading internal organs to adhere to one another—before the whole cycle starts again.

For years, Kathryn had been managing her condition in part by taking oral opioids like Percocet when she needed them for pain. But endometriosis is progressive: Having once been rushed into emergency surgery to remove a life-threatening growth on her ovary, Kathryn now feared something just as dangerous was happening, given how badly she hurt.
Granted there was/is opioid abuse. However, once again Government's reaction that "something has to be done" has made matters worse instead of better.
***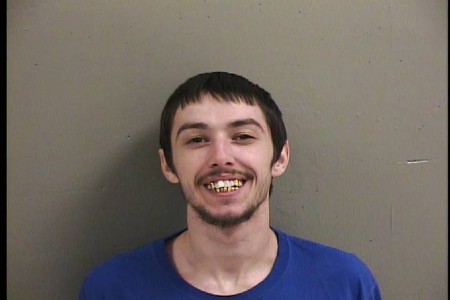 He better wipe off that smug white privilege grin off of his face.
"Matthew Rupert, 29, of Galesburg, Ill., has been sentenced to nearly 9 years in federal prison after being convicted for his role in the Minneapolis BLM-Antifa riots last year," Andy Ngo reported Tuesday. "He handed out explosives & set a store on fire."


According to Ngo, Rupert's prison sentence is the longest thus far for those involved in the radical Black Lives Matter/Antifa riots, Daily Wire reported.

"Convicted #BLM arsonist Matthew Lee Rupert drove more than 400 miles from Illinois to riot in Minneapolis on 28 May, 2020," Ngo wrote. "In addition to handing out shell explosives to rioters, he doused lighter fluid over a pile of boxes inside a store & set it on fire."
***

The ONT Is Always Looking Out For YouTM Stay away from these snakes.

10 of the Most Venomous Snake Species in the World
From rattlers to sea serpents to venomous vipers, these deadly snakes deliver a seriously potent—and toxic—cocktail of venom, bite for bite
***

The Fabulous Mrs. Mis. Hum. doesn't like it when I call women bitches. I can't help it when they set themselves up. Don't be that bitch.


Over the weekend, one University of Wisconsin-Madison professor vowed to strike a blow for a new kind of academic…uh…"freedom."

Gender and Women's Studies Professor Sami Schalk suggested she may cease wearing a bra to work, citing, among other things, male "policing" of women's bodies.

"I don't want to wear a bra to work," Schalk said on Twitter. "It's harder on my body & expensive AF."

"All so [sic] some students think my tits don't sag or don't know I have nipples? Why?! As person with large breasts my body has always been heavily policed bc of how other people, mostly men, respond to it."

"I just want to do my job, in the body I have, with as much comfort and joy as possible," Schalk added. "The pandemic made clear what is and is not essential for me to do my job well. Bras didn't make the cut, sorry."

Obese, immature, inarticulate with a chip on your shoulder is no way to go through life unless your living on the government teat.
***
The ONT Musical Interlude
Born on this day: 11 Aug 1949
Eric Carmen, American singer, songwriter, guitarist and keyboardist, who with the The Raspberries had the 1972 US No.5 single 'Go All The Way' and the 1976 solo US No.2 single, 'All By Myself', plus other hits with 'She Did It', 'Hungry Eyes', and 'Make Me Lose Control. via thisdayinmusic.com
&&&
Born on this day: 11 Aug 1950
Erik Braunn, guitarist from American rock bandIron Butterfly who had the 1968 US No.14 single 'In-A-Gadda-Da-Vida'. The band's seminal 1968 album In-A-Gadda-Da-Vida is among the world's 40 best-selling albums, selling more than 30 million copies. He died on 25th July 2003 aged 52. via thisdayinmusic.com
***
There's buzzed. There's 3 sheets to the wind. There's fucked up and then there is Genius Award Winner.

The drunken Oregon motorist whose blood alcohol content was measured at more than nine times the legal limit--apparently a U.S. record--has been sentenced to 13 months in prison for his inebriated antics, according to court records.

Nathan Danzuka, 28, recently pleaded guilty to DUI, reckless driving, and fleeing charges in connection with a hit-and-run accident (and subsequent police chase) in February in Madras, a city 125 miles southeast of Portland.

Danzuka was arrested after crashing his Ford Explorer into a concrete barrier. Police reported finding "several alcoholic beverage containers" inside the SUV.

Danzuka was subsequently transported to a local hospital where a blood sample showed that his blood alcohol level was a staggering .778, more than nine times the legal .08 limit. At time of his arrest, Danzuka was driving on a suspended license due to a prior drunk driving conviction.
***

Nice job guys! Tonight's Feel Good Story of The Day.

CA Firefighters Assist Elderly Man, Then Stick Around To Finish Mowing His Lawn

The Orange County Fire Authority was recently called to assist a 93-year-old man in Westminster, CA, who fell while mowing his lawn.

After helping the individual, the crew from Engine 65 decided to finish up the patient's yard.
***

Tonight's ONT has been brought to you by Creativity.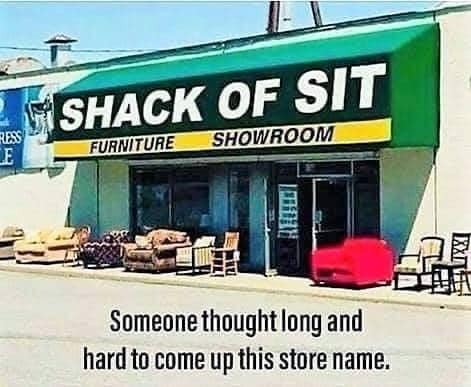 Notice: Posted with permission by the Ace Media Empire and AceCorp, LLC. Prolonged exposure to The ONT can cause side effects which may or may not be treatable. You're on your own tonight.


posted by Misanthropic Humanitarian at
09:55 PM
|
Access Comments