« Lego Tactical Assault Squad Cafe: Quokka Chowing Down Edition
|
Main
|
Daily Tech News 10 August 2021 »
August 09, 2021
Monday Overnight Open Thread (8/9/21)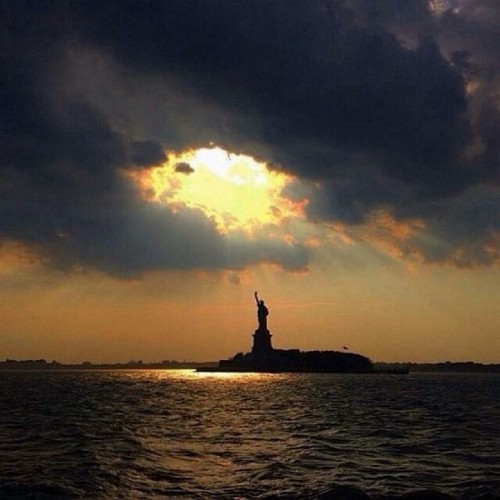 ***
The Quotes of The Day
Quote I

"We understand incidents like these are emotive when viewed on social media, but this does not always tell all of the circumstances.
Insp Charlotte Allardice of Notts Police
Quote II

"There is continued concern about the rise in speeding and aggressive driving as we enter the heart of the vacation travel season and increased traffic volumes on the highways,"Beau Duffy, spokesperson for New York State Police.
Quote III

"We love this city and have worked hard to earn our own little piece of this paradise. We are not inclined to let you destroy it without a fight," Huntington Beach Resident Russell Neal
***
I missed the annoucement. I must have been on a fishing trip when the Academy of Breastfeeding Medicine was introduced to the world. Apparently they are woke when it comes to boobs.

Terms such as "mother," "breast," "breast milk," and "breastfeeding" are no longer acceptable.

Last week, the Academy of Breastfeeding Medicine announced that it is replacing these terms with "lactation-related language" to achieve "desexed or gender-inclusive language."

Though it contains "breastfeeding" in its name, the ABM will now use "mammary gland" to refer to "breast" and "human milk feeding" instead of "breastfeeding."

Laura Kair, medical director of newborn care at University of California Davis Children's Hospital, was the only professor to serve on the taskforce that produced the statement.
***

Not only does the USA attempt to spread democracy. It is also exporting a litigious society worldwide.

Woman sues McDonald's after burger ad compelled her to break Lent fast: report

The Russian woman is allegedly suing the fast-food chain after claiming that seeing a mouthwatering cheeseburger commercial made her break her fast during Lent.

"When I saw an advertising banner — I could not help myself," said Ovchinnikova, an orthodox Christian, in a court statement regarding the Mac-religious act, according to Russian state media.

Being a Lutheran I don't have those Lenten hangups.
***
***

Erick Erickson just screwed up his chances of being a CNN darling. Also he just blew his opportunity to be invited to David French's next circle jerk party.

If climate change is settled science, biological sex is even more settled. Less than five years ago, the transgender movement argued that sex was biologically determined, but gender was socially constructed. Now, rapidly moving the goalposts, sex is also now claimed to be a social construct.

Speaking of CNN. Conned News Network: CNN helped raise 230K for 'mom' facing eviction before issuing major correction: 'She is not the mother'

CNN recently promoted the story of a "mom" of three young children who was nervous about being evicted amid the federal eviction moratorium. The liberal network even pushed a GoFundMe to help her cover the rent – but it turns out she wasn't the mother after all.

CNN reporter Nick Watt caught up with Dasha Kelly last week for a story on the recent eviction moratorium lapse. He referred to the three children as "her little girls" and noted they could all end up on the street as CNN's on-screen chyron said, "Mom braces for eviction." Watt explained that Kelly lost her job because of the coronavirus pandemic and can no longer afford child care, and her "little girls" were shown during CNN's segment.

However, it turns out Kelly isn't the mother of the three young children used throughout CNN's reporting.

Now, if they only would retract all of the Bullshit they uttered about President Trump and Russiagate. Yeah, that aint happenin'.
***

Chicago continues to be a dysfunctional city.

Chicago Cops Turn Their Backs On Mayor Lightfoot At Hospital After Officer Gunned Down…
***

Run, run like the wind.Sunsettin' Uncle Paste Eater can't keep you safe in Afghanistan.

The State Department says all U.S. citizens should leave Afghanistan "immediately" as the Taliban advance.

A directive issued on Saturday by the U.S. Embassy in Kabul calls on citizens of the United States to leave "using available commercial fight options" because they are "extremely limited" in their "ability to assist" due to "the security conditions and reduced staffing."

The State Department ordered U.S. government employees working for the Kabul embassy who can work remotely to leave the country on April 27. The government's advisory for Afghanistan remains at "Level 4: Do Not Travel" due to "crime, terrorism, civil unrest, kidnapping, armed conflict and COVID-19."
Damn Chinese Kung Flu
***

I'm not naming names. But, I remember in high school there were a couple of individuals with fake ID cards. Why wouldn't one fake a Covid Kung Flu vaccination card? (H/T redc1c4)


Download as HTML Your HTML encoded text:

Amid a bevy of COVID-19 vaccine mandates being handed down by governments and businesses, there has been an explosion of fabricated vaccination cards, according to researchers.

"As a segment of the population tries to avoid the new measures, the darknet reacts to the real market and thus demand gives birth to offers," said Dmitry Galov, a researcher at cybersecurity firm Kaspersky, in an interview with The Wall Street Journal, referring to the fake vaccine cards.

Forged vaccine cards that claim to be issued by the U.S. Centers for Disease Control and Prevention (CDC) have been proliferating on Amazon, eBay, Etsy, and other online marketplaces, according to reports.

In another example, an Instagram account with the username "vaccinationcards" sells laminated COVID-19 vaccination cards for $25 each. A user on the messaging app Telegram offers "COVID-19 Vaccine Cards Certificates" for as much as $200 apiece.
***
I'm so happy that my tax dollars are used by these retarded imbeciles.

Crews worked for several hours Friday morning to remove a 70-ton boulder from Observatory Hill on the UW-Madison campus that was formerly known by a name some students felt was racist.

Per Madison.com:

Chamberlin Rock, located on top of Observatory Hill, is named in honor of Thomas Crowder Chamberlin, a geologist and former university president. But for some students of color on campus, the rock represents a painful history of discrimination.

The boulder was referred to as a "n——-head" — a commonly used expression in the 1920s to describe any large dark rock — at least once in a 1925 Wisconsin State Journal story. University historians have not found any other time that the term was used but said the Ku Klux Klan was active on campus at that time.

My suspicions that the UW System was not run by adults have been confirmed.
***

But there is tremendous risk associated with these growing Zoom towns in rural areas —almost all of them are in high wildfire risk areas. Living in a cabin in the woods seems idyllic until a spark of lightning ignites the forest and endangers your home.

People Left Cities For Rural Zoom Towns. How Does That Impact Wildfire Risk?

As the pandemic waxes and wanes and we look back on the last 18 months, it's clear that different types of workers experienced differential economic impacts. On one hand, there are workers who need to be in a location to do their job. Many members of the workforce, including restaurant staff, hotel employees, and those in the events industry saw their financial livelihoods devastated as the pandemic shut down parts of the economy.

On the other hand, we also saw the boom of "Zoom workers"—or knowledge workers who can conduct their work online. These workers typically work from anywhere. For these workers, the pandemic enabled them to move out of the city and work in more rural locations with natural beauty.
***

I'm glad I helped. LOLGF'd. NBC Olympic ratings down big time.

Well, the Olympics television viewership ratings are in for NBC and, boy, are they ugly:

NBC's primetime coverage of the Tokyo Olympics on July 26 averaged 14.7 million viewers -- for a 49% drop compared to the equivalent night from the 2016 Rio de Janeiro Games and 53% less than the 2012 London Olympics. The opening ceremonies saw their lowest viewership since 1988.

Fox News reports that the network is actually giving advertisers extra ad time just to make up for all the lost revenue.
***
Do you want a Tesla Cybertruck? Don't hold your breath.

Tesla Cybertruck production delayed to 2022 - The electric pickup truck was first unveiled in 2019

While we are on the subject of Tesla. OUCH!!!

The last decade saw a proliferation of heart-warming stories where over-eager children bought expensive vehicles or toys using their parent's accounts on phones, tablets or using smart assistants like Alexa. Some of us have the opposite problem, dad-clicking our way into things we shouldn't. Dominic Preuss had this very issue recently, as his father-in-law charged over $14,000 to his credit card by accidentally purchasing the Full Self-Driving upgrade on his Tesla Model 3, reports CarScoops.

The precise charges came out to $14,186.25, for Autopilot and Full Self-Driving plus tax. It's a hefty sum no matter how you cut it. Writing on Twitter, Preuss notes "If you double click the shift panel twice and accidentally engage the auto-pilot in Model 3, Tesla will automatically charge you $14100 if you didn't previously purchase auto-pilot."
Moar automobile news. Just because you want something to happen doesn't mean it is going to happen.

Biden administration targets 52 mpg fuel economy regulations by 2026
And the EPA lays the groundwork for stricter regulations to come in 2027.

This past Friday, the Biden administration delivered on its goal of updated fuel economy regulations with a set of proposals to replace the Trump Administration's SAFE rules. The Environmental Protection Agency targets an average fleet standard of 52 mpg come 2026. This proposal includes a 10% boost for the 2023 model year in fuel efficiency standards and 5% increases through 2026. It's a much larger jump than the Trump era's 1.5% increases, which would lead to an average fleet standard of 43.3 mpg by 2026. The latest regulations also go a touch further than the Obama administration's rules, originally in place through 2025.

This proposal also lays the groundwork for stricter regulations to come in 2027, according to the EPA, "to speed the transition of the light-duty vehicle fleet toward a zero emissions future." The Biden administration and major automakers last Thursday announced a voluntary pact aiming to make 50% of all vehicles sold in the US by 2030 electric.

Please tell me where all of this renewable energy to make these fleets this efficient is coming from.
***
President or dictator?
***

I should be surprised by this. But, I'm not. Once again "private property rights" don't really matter to the judicial system. If this guy isn't the King of Dead Beats he's damn close to it.


America's 'most successful squatter', 52, who has lived in Long Island home without paying mortgage for 20 years claims he has COVID and tries to delay eviction AGAIN

Guramrit Hanspal, 52, has previously filed a number of lawsuits and bankruptcy documents to remain in the home he bought for $290,000 in 1998

Hanspal's latest lawyer William D. Friedman appeared before Judge William Hohauser in Nassau County Housing Court on Thursday

During the hearing, Friedman told the court that Hanspal is protected by eviction protection laws amid the coronavirus pandemic

Hanspal has signed COVID-19 Hardship Declaration forms that allege he suffered financial hardship because he was diagnosed with the coronavirus

Diamond Ridge Partners, which owns the home after it was previously forclosed on by Washington Mutual, has been trying to remove Hanspal

Jordan Katz, the company's lawyer, told the court that COVID protection doesn't apply in this case

He said that the protections apply to renters and 'a lease has never been provided' to Hanspal
***
If you want to charge $28.00 for a beer, you have that right. Also, no one is forcing you at gun point to purchase that beer.

Criminal' and 'Absolutely Obscene' Photo of $28 Beer on Menu at Airport Sparks Outrage
The internet went wild when Twitter user Cooper Lund posted a photo of an outlandishly priced Sam Adams Summer Ale Draught at LaGuardia Airport in New York
We really have become a nation of whiners.
***
The ONT Musical Interlude
On this day: 9 Aug 1995
Jerry Garcia guitarist and singer from the Grateful Dead died from a heart attack at the Serenity Knolls rehabilitation clinic in San Francisco aged 53. Garcia co-founded the New Riders of the Purple Sage and also released several solo albums. He was well known for his distinctive guitar playing and was ranked 13th in Rolling Stone's "100 Greatest Guitarist's of All Time" via thisdayinmusic.com
&&&
On this day:9 Aug 2007
Baltimore's mayor Sheila Dixon proclaimed today as the city's official Frank Zappa Day, citing Zappa's musical accomplishments as well as his defence of the First Amendment to the United States Constitution. via thisdayinmusic.com
***
What's the old saying, "Measure twice and cut once"? Someone didn't measure. Genius Award Winner.

Man arrested, charged after trees on Winnipeg median cut down during house move
Social Sharing

'I'm not going to just let it fade away into oblivion,' says city councillor

A number of trees on a Roblin Boulevard median in Winnipeg were cut down to make way for a house that was being moved.
***
In sickness and in health. Hell, they aren't even married yet. Tonight's Feel Good Story of The Day.

After Covid and Cancer, Couple Finally Gets to Be Married – Thanks to Speedy Robotic Surgery

Paul Hutchinson is tying the knot with fiancée Lisa Bamforth at St. John's church in Lancashire today following an innovative procedure performed at a Manchester cancer center, The Christie.

Thought to be the first of its kind in the UK, it allowed the groom diagnosed with testicular cancer to make it to the church—finally.
***

Tonight's ONT has been brought to you by Test Answers.
Notice: Posted with permission by the Ace Media Empire and AceCorp, LLC. The views expressed here do not necessarily represent the views of the Ace Media Empire, AceCorp, LLC and their respective sponsors.

posted by Misanthropic Humanitarian at
09:59 PM
|
Access Comments