« Saturday Afternoon Chess thread 08-07-2021
|
Main
|
Saturday Overnight Open Thread (8/7/21) 2nd Attempt »
August 07, 2021
Science Isn't Dead, But It Is Ailing - "Follow The Science" Edition
by Your Raving Roving Science Correspondent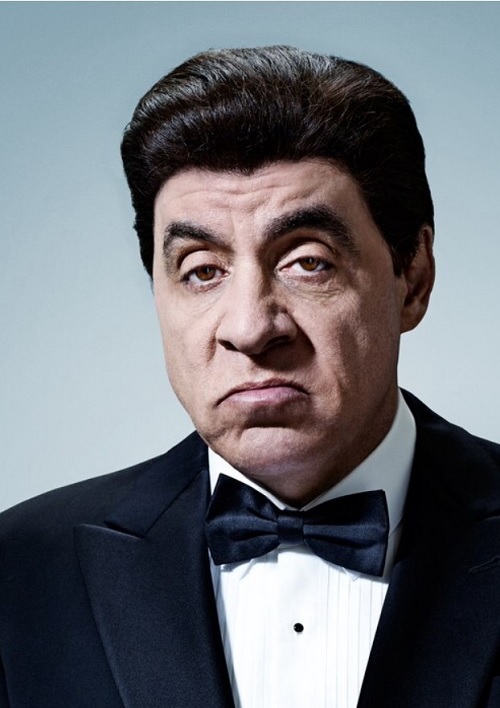 "So you don't believe Anthony Fauci?"
Certain phrases trigger me (to use the current patois). For example, somebody bleating that something is "for the children" in advocating something causes my blood pressure to spike, because the advocate obviously has no reasoned argument to present, and so resorts to an emotive linguistic fig leaf to hide that fact. Nobody wants to be identified as a Mr. Scrooge who would deny any beneficence to the children, and the advocate relies on that to silence any opposition.
In this context I now have to add the phrase "follow the science," and its congener, "I believe the science" to my hit list. Anyone babbling to that effect clearly has zero grasp of science, and is using the "science" mantle to run interference for a dodgy proposition. Anyone opposing the proposition can now be labeled "anti-science," and dismissed as a drooling inbred nitwit as a consequence.
The problem here is fundamental, but subtle, viz., that there is a difference between science and the product of scientific research. Those asserting their faith in science - "faith" being the apposite word - are subscribing to the product of scientific research, regarding it as Holy Writ that is not to be questioned by the unwashed. That attitude is about as far from science as it is possible to be, because science is not the conclusions it reaches, but rather the process by which conclusions can be drawn. To put it in New Age terms (/spit), it is the journey, not the destination.
And pace the Faithful who maintain that "the science is settled" on some issue, coincidentally settled in support of policies they supported before hearing about the "settled science," science is never settled, and no scientific concept is ever "proven."
A case in point is Barry Marshall and Robin Warren, two previously obscure physicians in Australia, who suggested that stomach ulcers resulted from a bacterial infection. "Experts" deprecated this notion in a dismissive fashion, insisting that the Credo of the time - that stomach ulcers resulted from stress - was not to be doubted. Until it was. Marshall and Warren provided pretty convincing evidence that most stomach ulcers do in fact result from infection with H. pylorii, and can be treated effectively from that perspective. Marshall and Warren showed that infection by H. pylorii satisfied Koch's postulates for infection. For their work, which revolutionized the treatment of stomach ulcers, Marshall and Warren received the Nobel Prize for Medicine or Physiology in 2005.
An even more impressive, albeit largely unknown, example of "unsettled science" was the downfall of the conservation of parity, which had been part of the bedrock of modern physics. In a sentence, the conservation of parity held that all three directions in 3-space are equivalent, i.e. atoms do not know up from down, or left from right. Conservation of parity was on a par with the conservation of energy, momentum, and charge. Yang and Lee at the National Bureau of Standards, to the shock of physicists everywhere, found that the beta particles emitted by Co60 atoms oriented in a magnetic field did in fact know "up" from "down," with more beta particles emitted in one direction than in the other (for reasons I personally do not understand). It was a stunning finding, much like someone finding that maybe it was possible to build a perpetual motion machine after all. For their work Yang and Lee received the Nobel Prize for physics in 1957.
For generations we'd taught (and been taught) that carbon existed as two allotropes, graphite and diamond. Smalley, Curl, and Kroto on studying the mass spectrum of carbon samples found curious peaks at m/e 720, and suggested it might be another allotrope of carbon with the geometry of Buckminster Fuller's geodesic dome. Most chemists smiled at the creative if fanciful suggestion, and considered it to be more in the nature of science fiction. In the event, however, it turned that that's exactly what it was. Smalley, Curl, and Kroto received the Nobel Prize for chemistry in 1996.
Less salubrious examples of unsettled science abound. Pons and Fleischmann claimed that they had observed cold fusion in hydrogen gas absorbed in metallic palladium (a well-known property), suggesting that the Pd atoms somehow mediated the fusion of hydrogen nuclei by reducing their internuclear repulsion. This paper caused an immediate splash because of the huge economic implications of generating cheap electrical power without radioactivity. Sadly, however, subsequent work by others cast doubt on the existence of cold fusion, which today is not taken seriously. At last reckoning, Pons (Fleischmann died in 2012) is continuing to work on it. Who knows, maybe he'll revive cold fusion, although I would not want to bet on it.
Another example is the recent claim that the physiology of certain bacteria in Mono Lake depended on arsenate rather than phosphate (As and P are congeneric, i.e., in the same column of the Periodic Table). A revolutionary notion, if true, but extremely unlikely inter alia because of the difference in reactivity of arsenate and phosphate esters, something that escaped the authors. Several other researchers investigated and debunked the notion of arsenic-based life forms. The journal Science, commenting on this said:
"The scientific process is a naturally self-correcting one, as scientists attempt to replicate published results," it added.
The scientific process is indeed a naturally self-correcting one absent political pressure. And therein lies the rub, as we have seen with Covid, as emphasized by John Tiernay in The Panic Pandemic, who detailed the efforts to silence those who questioned the "consensus" regarding the origin and/or the lethality of Covid. Those critics, we are now appreciating, were right all along. How many lives, how much time, and how much prosperity did we lose owing to the perfidy of the Chinese government and the strenuous efforts here to crush any dissent from the extant dogma?
The unholy confluence of science with politics produced this dismal state of affairs, just as the equally unhealthy involvement of economics with politics produces such colossal fiascoes as HIGH. SPEED. RAIL., or Solyndra. Why does this happen? When the government is involved in decision-making, the decision does not depend solely upon the science or the economics, but rather on the politics, and who has the largest megaphone. Yet another argument for small government!


posted by Open Blogger at
07:30 PM
|
Access Comments