« Saturday Gardening and Puttering Thread, August 7
|
Main
|
Saturday Afternoon Chess thread 08-07-2021 »
August 07, 2021
Ace of Spades Pet Thread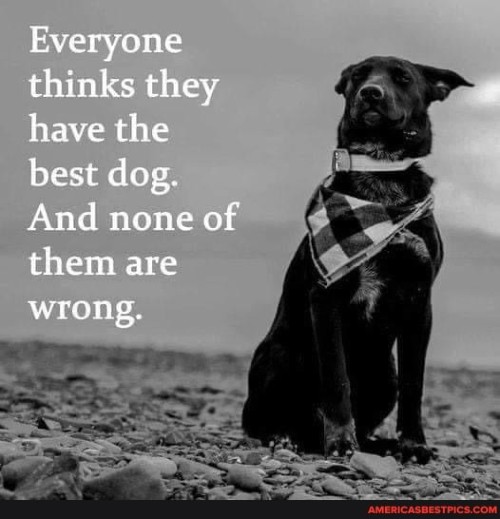 Good afternoon and welcome to the almost world famous Ace of Spades Pet Thread. Take a break for a couple of hours and enjoy the world of animals.

***
A Little of This. A Little of That.

Here's a first. Pet Genius Award Winner.
***
***
Precisely why I wouldn't fly with my pets.
***
***
Meet The PetMorons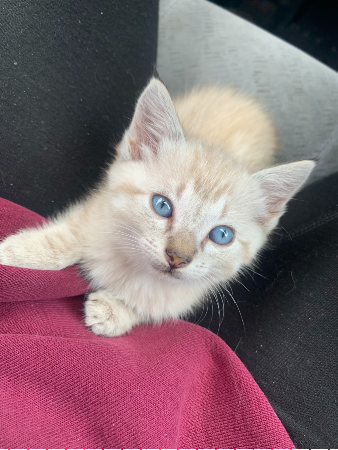 Meet Sapphire. She was rescued by one of my granddaughters, but she is soon moving to New Hampshire and can't have a cat in the home. So Sapphire is ours!

Sent by long-time lurker/infrequent poster: TXMarko.
Well isn't she an adorable little kitteh! It really sounds like you are heart broken to adopt this little girl. Thanks for being a long time lurker and now a PetMoron caretaker.
***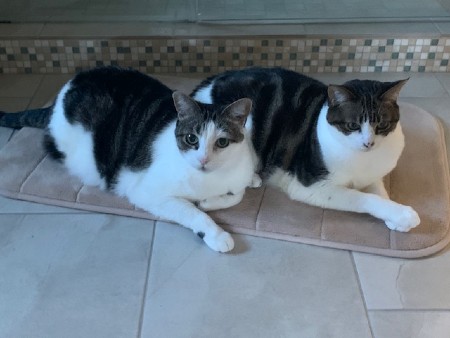 Holly and Missy are my 11 year old tabby sisters. After the death of my wife two years ago, these two companions have helped me immensely in managing my grief and maintaining my sanity. They are both very smart and have me thoroughly trained. -halfastro
We are sorry to hear of your wife's passing. Something tells me these sisters had you trained before her passing. You just didn't know it then. Thanks for sharing them with us.
***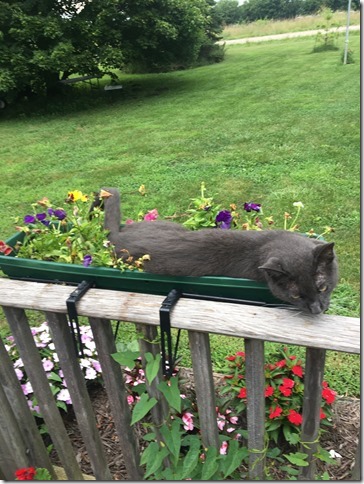 This is Shadow, some years back the skinniest kitten I had ever seen showed up at our barn. Of all things he was wearing a flea collar two sizes too big. He has grown up to be an inside/outside cat. Outside in the summer and inside during the winter. He's one heck of a mouser, constantly bringing his catch up to the back door and eating it so we can see his worth.

One of his attributes seems to be that he likes pansies, we like them as well but will let him have his bed, he has earned it.

I post sometimes as Sergeant Major.
Let's face it SM you would lose the battle of the pansies with Shadow. He would defiantly tell you he's sleeping there. Sounds like he has best of both worlds at your home. Thanks for your contribution today.
***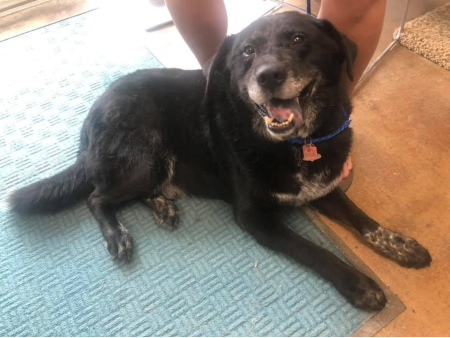 Our newest senior pup is named Marley a male chow lab mix. He's 10 years old and no obvious health issues. He's very friendly and loves loves ear scritches and belly rubs. Such a sweet boy and he will integrate well with the others since he seems to have a great disposition. I hope integration comes soon because he is NOT a fan of the kennel!
As always thank you for featuring our senior pups. If nothing else it brings awareness to people who never considered adopting a senior dog. - Jewells
You're welcome Jewells. Always happy to help bring awareness to the plight of older K9s. Thanks again for all you do there.
***

posted by Misanthropic Humanitarian at
03:02 PM
|
Access Comments