« Saturday Evening Movie Thread 07-31-2021 [TheJamesMadison]
|
Main
|
Daily Tech News 1 August 2021 »
July 31, 2021
Saturday Overnight Open Thread (7/31/21)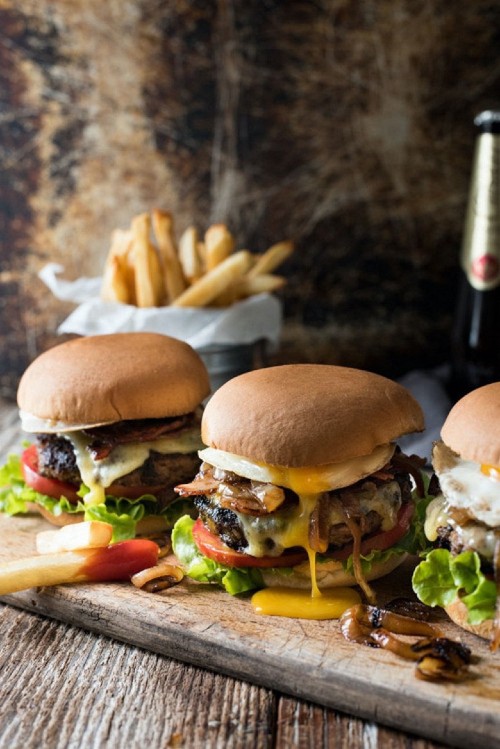 ***
The Saturday Night Joke
A Bitcoin trader walks into a bar
He walks up to the bar, orders a whiskey, pays the bartender one bitcoin and says, "By this time tomorrow it might be worth a million bucks!"
The bartender pours him a glass of water and says, "By this time tomorrow it might be Scotch." (H/T "Clutch")
***

The age old Love/Hate Relationship, Just add motor vehicle.
WILD surveillance footage captured the moment a woman tried to run over a man multiple times in the middle of the street during a violent bust-up.

The man and woman, who were reported to be a couple on social media, were seen arguing in the middle of a residential street in Baltimore, Maryland on Thursday afternoon.
***
Saturday night is supposed to be fun. But...............

OK Californians I get it. Family. Weather/climate. Jobs. But what will it take you to move? Homeless encampments, confiscatory tax rates, BACON?

DES MOINES, Iowa (AP) — Thanks to a reworked menu and long hours, Jeannie Kim managed to keep her San Francisco restaurant alive during the coronavirus pandemic.

That makes it all the more frustrating that she fears her breakfast-focused diner could be ruined within months by new rules that could make one of her top menu items — bacon — hard to get in California.

"Our number one seller is bacon, eggs and hash browns," said Kim, who for 15 years has run SAMS American Eatery on the city's busy Market Street. "It could be devastating for us."

At the beginning of next year, California will begin enforcing an animal welfare proposition approved overwhelmingly by voters in 2018 that requires more space for breeding pigs, egg-laying chickens and veal calves. National veal and egg producers are optimistic they can meet the new standards, but only 4% of hog operations now comply with the new rules. Unless the courts intervene or the state temporarily allows non-compliant meat to be sold in the state, California will lose almost all of its pork supply, much of which comes from Iowa, and pork producers will face higher costs to regain a key market.
***
***

Valu-Rite vs. Costco, Let the debate begin.

It's no secret that robots make the best pizza at Costco, and that the robot revolution will start when the pizza androids finally decide to revolt. But there's one secret the retailer doesn't want you to know: which companies are making all of its deliciously affordable Kirkland booze? If you've ever shopped for inexpensive gin, vodka, tequila, or other spirits at Costco, you've probably wondered the same thing.

You could search this free Alcohol and Tobacco Tax and Trade Bureau database to find out which importer/producer the booze is sourced from, but it's complicated, just like that Meryl Streep and Alec Baldwin movie. Many brands have multiple distilleries, and can make private label booze. While we can't definitively say what the answers are, we wanted to give you two educated opinions: the general internet consensus and the thoughts of Stuart Jensen, a longtime bartender extraordinaire and co-owner of Denver's Curio B
***

Hmmmmm. The case for not killing spiders in your home.
Even though spiders are creepy crawlers that you probably despise, killing them could actually do your house more harm than good. Here's why.

Besides having long legs and a creepy demeanor, most people are scared of spiders for one specific reason: Their bite. If you're not sure the type of spider, there's always a chance that the spider could be venomous. However, it has been proven that only about 10 percent of spider bites lead to necrotic skin lesions. These types of bites actually don't come from the innocent brown spiders that make a home within your home. In fact, it's actually quite difficult for a spider like that to bite you.
***
Snorkeler Finds Fake Skeletons Underwater Sitting In Lawn Chairs

When it comes to snorkeling, I just have to pass on this experience. I'm not a huge fan of water, and I'm even less of a fan of being in the water in a tight, confined space swimming towards the unknown. Recently a person was snorkeling in Parker, Arizona and they went for a dive near the Cienega Springs boat ramp which is on the Colorado River. Their dive was cut short when they made a startling and gruesome discovery. Because the discovery scared them so much, they ended up calling the La Paz County Sheriff's Department to investigate rather than looking into it on their own. The snorkeler ended up finding two skeletons who were both seated in lawn chairs. Was this a prank or a grave discovery of two people who suffered an untimely death?

When the La Paz Sheriff's Department arrived at the scene, they ended up dispatching a diver from Buckskin Fire Department to investigate further.
***
The ONT Musical Interlude
&&&
***

About that diagnosis? Genius Award Winners.
A CANADIAN woman's charred remains were thrown away by firefighters who mistook what was left of her body as a mannequin.

The Quebec coroner's office is now investigating the grizzly discovery, following a miscommunication between local police who were told of a missing person, and firefighters, who were called to put out a fire at a clothing factory.
***

An Unusual Saturday Night Feel Good Story of The Day.
***

Tonight's ONT has been brought to you by The Mash Up of The Chess Thread and The ONT.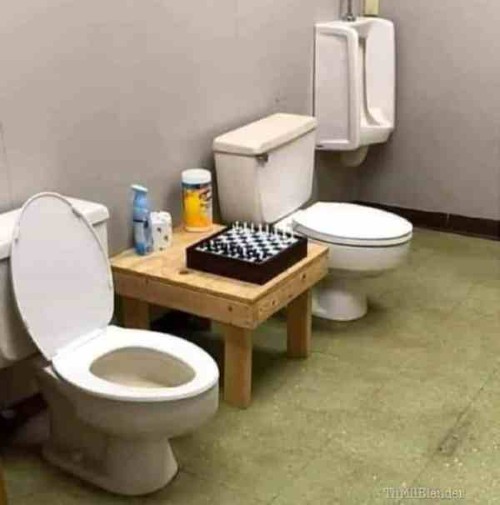 Notice: Posted with permission by the Ace Media Empire and AceCorp, LLC. Hamsters may have been injured and/or sacrificed for the production of this ONT.


posted by Misanthropic Humanitarian at
10:00 PM
|
Access Comments