« EMT 7/25/21
|
Main
|
The Cycle Continues: NYC's Slide Into 3rd World Status »
July 25, 2021
Sunday Morning Book Thread 07-25-2021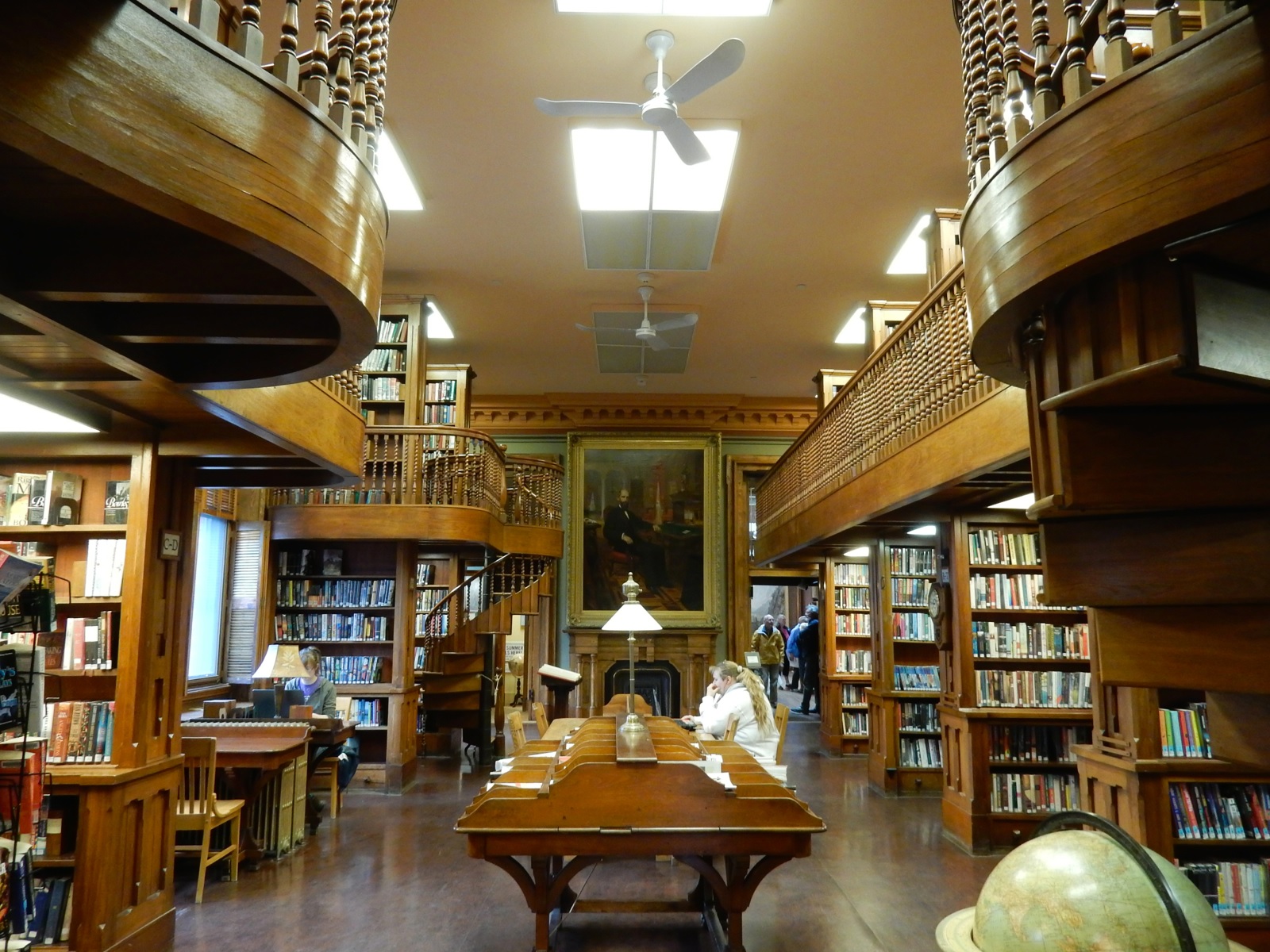 St. Johnsbury Athenaeum, St. Johnsbury, VT
Well, dash my wigs, it's time for another book thread!
Good morning to all you 'rons, 'ettes, lurkers, and lurkettes, wine moms, frat bros, crétins sans pantalon (who are technically breaking the rules). Welcome once again to the stately, prestigious, internationally acclaimed and high-class Sunday Morning Book Thread, a weekly compendium of reviews, observations, snark, witty repartee, hilarious bon mots, and a continuing conversation on books, reading, spending way too much money on books, writing books, and publishing books by escaped oafs and oafettes who follow words with their fingers and whose lips move as they read. Unlike other AoSHQ comment threads, the Sunday Morning Book Thread is so hoity-toity, pants are required. Even if it's these pants, which boldly go where no man has gone before.


Pic Note:
Founded in 1871, the Athenæum consists of an art museum and a library:
The library's book collection, originally consisting of 8,000 finely bound volumes selected with the advice of the noted bibliographer W.F. Poole, has been expanded to include nearly 45,000 volumes. In addition to physical books, the library has magazines, newspapers, DVD movies, CD audio books, e-books and and audio books online, a complete set of the local newspaper on microfilm, pamphlets and paperbacks.

Citing its remarkable architecture, well-preserved gallery of American paintings, and Poole's original book collection, the United States Department of the Interior designated the St. Johnsbury Athenæum a National Historic Landmark in 1996. The Athenæum is one of the few libraries in the nation with this prestigious status.
(h/t to the lurking moron who sent me this)


It Pays To Increase Your Word Power®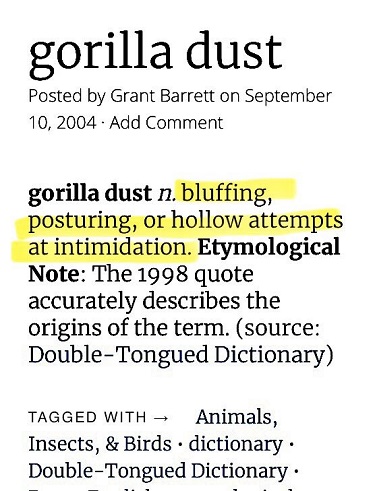 (Accurate description of the comment section of pretty much any sites(except for this one, which is a classy joint)).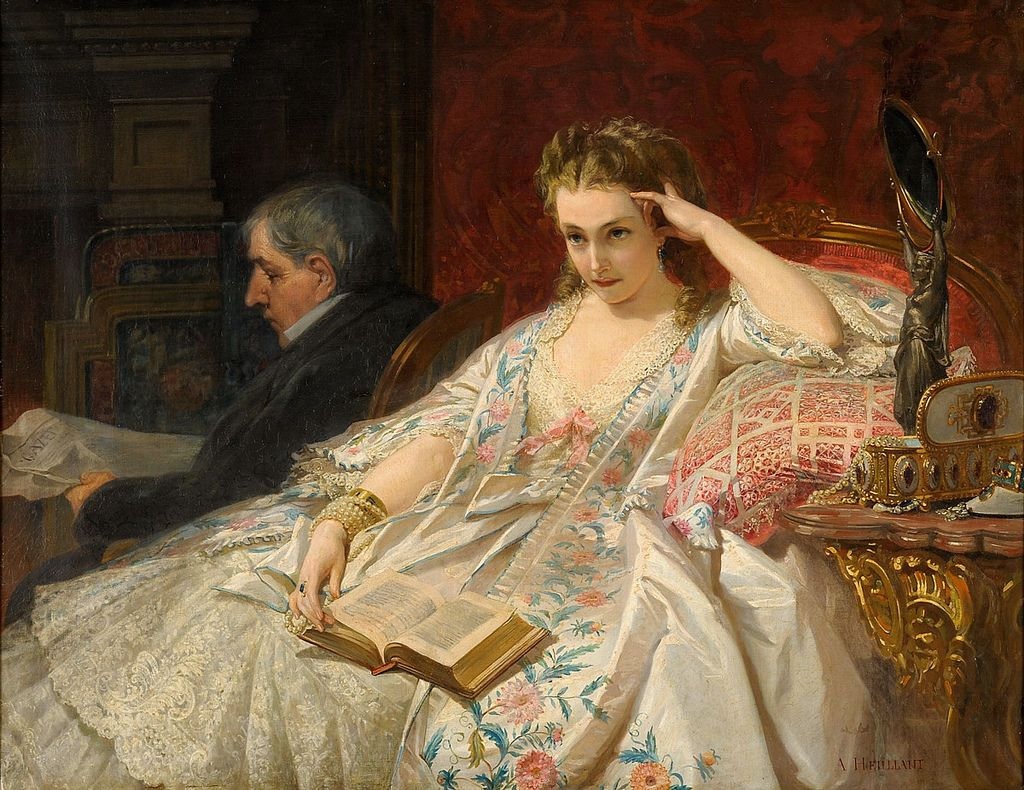 Félix Armand Heullant - Contemplation


A Wee Bit of Nostalgia
I started rereading All Creatures Great and Small by James Herriot because Mrs. Muse and I are watching the first season of the new adaptation that came out last year. When I first heard about it, I knew I would not be interesting to find out that the Yorkshire of the 1930s was filled with semi-closeted homos, shrieking feminists, feral animal-rights activists, and rat bastard commie union thugs. But one of my Twitter peeps said no, it's not at all larded up with 'woke', give it a try, it's actually quite good, and he was right. It's actually a bit enhanced a bit (gain of function?) from the books, i.e. more time is spent fleshing out the secondary characters, and it mostly works. The writers are careful to keep everything well within the spirit of the original story instead of injecting glaringly incongruous characters and plot element, and we're happy with it after seeing 6 episodes.
But I haven't read the books in 20 years, and of course they are a delight, and it's been fun revisiting the 'Herriotverse', if you could call it that. I could hear the Yorkshire accents of the farmers just by how he spelled out the words on the page. And it's gread bedtime reading because the chapter are short, maybe 5-10 pages at most, so there are many natural stopping points if you get too sleepy. The trouble is, they're like potato chips, i.e. hard to stop eating once you've started, so for the past few nights, I've stayed up later than I wanted. Fortunately, Mrs. Muse is a sound sleeper and I can leave the light on.


Who Dis:
(this one is going to be tough)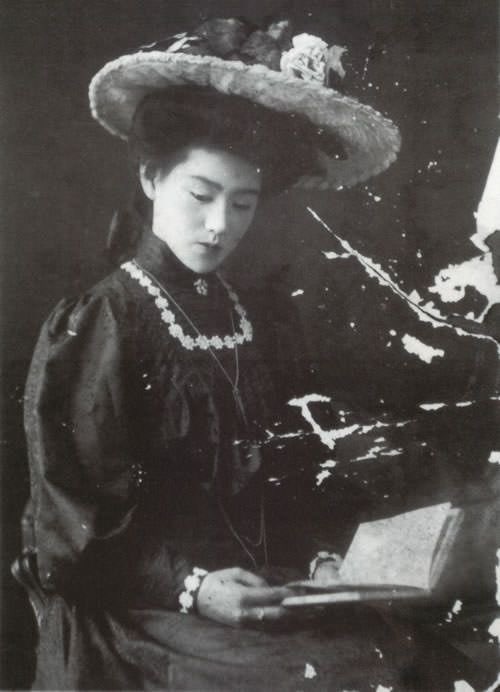 (
Last week's 'who dis'
was Dame Judi Dench, in her younger days, before she was a 'Dame'. Well, she was always a dame, but not a 'Dame' dame.)


Moron Recommendations
124 I've been reading Standing Before Hell's Gate by moron author William Alan Webb. I really enjoy this series. Set in what's left of America, some 50 years after the collapse. Leftover Americans, resurrected Americans, bands of terrorists and bandits, Native Americans, Chinese invaders, Muslims--all competing for scare resources and control of populations.

These are entertaining reads, and I can usually finish a couple of chapters before bed.

Posted by: April -- dash my lace wigs! at July 18, 2021 08:39 AM (OX9vb)
Standing Before Hell's Gate is book 4 of Webb's 'Last Brigade' Series, book 1 of which is Standing the Final Watch. Both are available for $4.99. Or you can take the plunge and buy the entire 5-book series for $24.95.
___________
201 In addition to "The Typewriter Revolution", Richard Polt has edited several books of short stories on the use and value of manual typewriters. Each book has a theme, horror/suspense, post-technical world, etc. Each story is shown in the machine's typeface the writer used which, for me, makes the reading easier. And the writing is excellent. Varied but creative and well written. I've been hopping through the books and reading stories as the title appeals.

I'm not usually a fan of short fiction (essays are another matter) but these have been wonderful.

Posted by: JTB at July 18, 2021 09:15 AM (7EjX1)
Searching through Polt's books on Amazon, he's also written quite a lot about the philosophy of Martin Heidegger. He also seems to be fascinated with the writer Harry Stephen Keeler, whom he refers to as "America's comic Kafka" and several of his books are collections of the newsletters of the Harry Stephen Keeler society, which, I suppose, he founded.
But of the books JTB mentioned, here's one, Dead Keys: Typewritten Tales of Terror and it's available in paperback only. It's Book 4 of the 'Cold Hard Type' series. Looking through the Amazon sample of this collection of horror stories, it's fun to see the vintage typeface and a pleasure to read.
If you are curious about the author Harry Stephen Keeler, there are a number of his novels available on Kindle for $2.99, among them (ahem) The Ace of Spades Murder, which is book 2 of Keeler's 'Screwball Circus' mysteries, The Man with the Magic Eardrums and
The Case of the Two Strange Ladies.
Even without the typewriter fanboi-ism, Polt seems like a quirky and eccentric fellow.
___________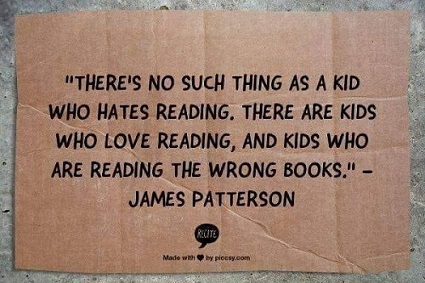 ___________
From the Friday rant thread:
182 One interesting book that investigates the nature of mankind uses copious references to classics in literature and its characters crossed with Bunyan's Pilgrim's Progress and doggerel/poetry/singing.

That book is John Myers Myers' Silverlock. Classic book and easy read if you skim. However, to get all the literature references, you will have to read a lot of canonical literature (or at least a summary of them.)

Posted by: whig at July 23, 2021 10:51 AM (pO7gM)
Silverlock was first published in 1949, and is still in print. The Silverlock wiki page has a concise plot description:
While on a sea voyage, a ship named Naglfar founders. One anhedonic passenger, A. Clarence Shandon (M.B.A., Wisconsin), is washed ashore in a fictional land known as "The Commonwealth of Letters". He is befriended by Golias, who nicknames him "Silverlock" and who becomes his guide. Silverlock and Golias encounter figures from history, literature and mythology.
If you're curious, the wiki page has a list of all the characters he meets, including Job, Beowulf, Robin Hood, Hamlet, Faust, Becky Sharp, and many others.
You can pick up the Kindle edition of Silverlock for the bargain basement price of $2.99. The the hardcover edition will cost you $26.00, but you might think it would be worthwhile to get the additional material that is included with it, which includes
...biographical and bibliographical material on John Myers Myers, who was also a notable historian of the American West; a sampler of his verse; and the melodies, with tablature, of song-settings of five more poems. Vastly enriching appreciation of the novel is a generous reader's guide to its characters, places, special vocabulary, and allusions.
I have never heard of this fantasy novel despite it being around longer than I have been arrived. I can see why, though. In order to really understand it, you have to be familiar with the cultural knowledge it's built on. Most people knew that stuff in years gone by, But the elites of our culture, its supposed guardians, have spent the last several decades sneering at it, pissing on it, and burning it.
I guess Silverlock is kind of like Umberto Eco's novel The Name of the Rose, which inspired the companion volume The Key To The Name of the Rose which explained all of the references and allusions on every page. And also included translations of all of the non-English passages.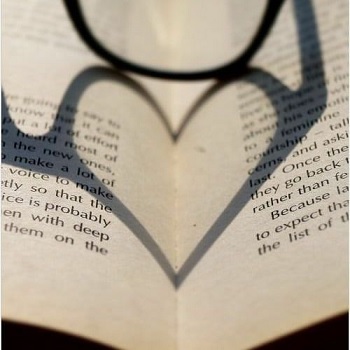 ___________


Books By Morons
Got an e-mail from a lurking moron author this week:
This is to let you know that I've re-released my military-science fiction novel "Cherry Drop" on 7/23. I'd be very grateful if you'd include it in the Books by Moron section of the Sunday Morning Book Thread. "Cherry Drop" is the first of a soon-to-be four novel series. Here's the blurb:

"In the International Space Marine Corps, every new Marine is a cherry, raw and untested. Even the officers.

Second Lieutenant Abner Fortis is as cherry as they come. The ink on his commission is barely dry when he is ordered to make his first combat drop ship insertion, or "cherry drop." The mission is a training mission on the jungle planet of Pada-Pada, where the biggest challenge is how to avoid becoming a snack for the carnivorous bugs that lurk in the underbrush. Practically a vacation by ISMC standards.

When the mission goes awry and a dark secret is exposed, Fortis and his fellow Marines are forced to fight for their very survival against a vicious foe on a hostile planet."
Not much I can add to this, which is why I just cut-and-pasted it. "Cherry Drop" is available on Amazon. $4.99 Kindle e-book, or $14.99 paperback.
___________
So that's all for this week. As always, book thread tips, suggestions, bribes, insults, threats, ugly pants pics and moron library submissions may be sent to OregonMuse, Proprietor, AoSHQ Book Thread, at the book thread e-mail address: aoshqbookthread, followed by the 'at' sign, and then 'G' mail, and then dot cee oh emm.
What have you all been reading this week? Hopefully something good, because, as you all know, life is too short to be reading lousy books.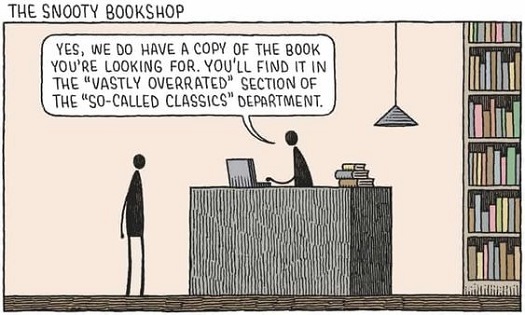 posted by OregonMuse at
09:00 AM
|
Access Comments