« Daily Tech News 19 July 2021
|
Main
|
Mid-Morning Art Thread »
July 19, 2021
The Morning Report - 7/19/21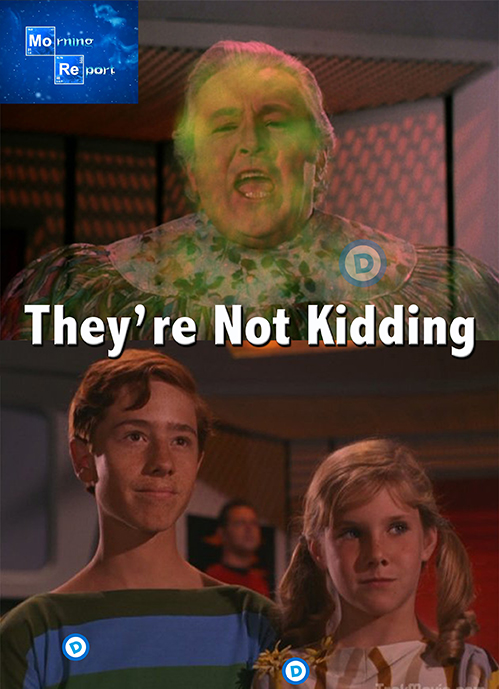 Good morning kids. Start of a new week and as the situation in Cuba no doubt remains the same, i.e. squalor, misery, frustration and repression, the story has faded from the top of the headlines in both the propaganda house organs of that regime's cheerleaders and actual honest media in and around the blogosphere here in the former United States of America. Sadly, tragically, I don't think the Cuban people are going to throw off the yoke of their oppressors just yet. But it would be foolish for anyone to think that what we saw last week did not scare the hell out of that regime. Those protests were unprecedented and it was not because of Chinese COVID or because of the US embargo - which does not impede the over 150 other countries from trading with the regime, though that inconvenient truth is ignored in the usual quarers. For sure, had the Castro-ites allies and compadres in DC not succeeded in rigging last November's election, President-in-exile Trump would have done everything in his power to assist the Cuban people in breaking free from that Caribbean Kolyma. And whatever pressure he could have applied might have made all the difference. "For all sad words of tongue or pen. . ." etc.
Meanwhile, here in the land of the freebie and the home of the enslaved, people here have had it up to here (holds hand up to eyeballs) with the the bullshit being rammed down our throats, be it lockdowns and the vaccine Gestapo, Crackpot Disgrace Theory, decriminalization of real crime, criminalization, censoring and suppression of speech, thoughts and ideas counter to the Leftist narrative, the dismantling of the military, the erasure of our borders, the forced transformation of the free-market into a fascistic, crony government controlled economy, turning our children into catamites, cross-dressers and disfigured Frankenstein monsters, and worse - zombified pod people eager to denounce us to this evil entity that has its claws clamped on our throats, poised to drag us down to Hell.
Consider the last chapter of [Rules for Radicals], which was published in 1971. It is entitled "The Way Forward." Alinsky writes, "Organization for action will now and in the decade ahead center upon America's white middle class. That is where the power is[.] ... Large parts of the middle class, the 'silent majority,' must be activated[.]"

The left has been working on making the children of the middle class into radicals, turning them against their parents and their parents' values for fifty years now, in multiple generations. All the things we middle-class parents believed in and called good, our children now call bad and false, and more than bad and false, worthy of destruction, especially if we parents are Christian and conservative, and even more so if we are Trump-supporters. Our cancelation is the fruit of the left's strategy to remake America . . .

. . . It is not just we. This is happening to many middle-class families. For example, I met a friend the other day, and she told me she has several friends whose children are canceling them. One of them is a mother with whom my friend was close as their kids grew up. She said this person was an excellent mother, but now her son will have nothing to do with her and is calling her an abusive mother.

My friend's own son canceled her and her husband, too. The son told his mother that everything they taught him was a lie. Before he canceled them, he forbade his mother to talk to him about G-d anymore.

Years ago, my children also told me I was not allowed to talk to them about G-d anymore. Both of us told our children that we would not proselytize, but we could not promise never to mention G-d because we are people of faith; it is who we are.

When my husband posted on Facebook about our plight, more than a few friends responded that they were going through the same things. One mother said her three children will have nothing to do with her anymore and had recently left her out of a family wedding. She said she is also a person of faith.

What is going on is evil. Just evil.
How are we going to deprogram 150 million people? Actually, all things considered the question is how can we stop 150 million people from reprogramming us? And for sure, those of us who cannot or will not get our minds right are going to wind up dead in a ditch. The situation is very much in doubt.
Nations have often gone mad in a matter of months. The French abandoned their supposedly idealistic revolutionary project and turned it into a monstrous hell for a year between July 1793 and 1794. After the election of November 1860, in a matter of weeks, Americans went from thinking secession was taboo to visions of killing the greatest number of their fellow citizens on both sides of the Mason-Dixon line. Mao's China went from a failed communist state to the ninth circle of Dante's Inferno, when he unleashed the Cultural Revolution in 1966.

In the last six months, we have seen absurdities never quite witnessed in modern America. Madness, not politics, defines it. There are three characteristics of all these upheavals. One, the events are unsustainable. They will either cease or they will destroy the nation, at least as we know it. Two, the law has largely been rendered meaningless. Three, left-wing political agendas justify any means necessary to achieve them . . .

. . . America went from the freest country in the world in December 2019 to a repressive, and frightening place by July 2021. It went not so much hard-Left, as stark-raving mad.

That abrupt descent, too, is not workable and millions will collectively decide they have no choice but to push back and conclude, "In the 233rd year of our republic, we tens of millions are not going to cede freedom of thought and expression to thousands of Maoists. Sorry, no can do."
As my Momma of blessed memory always used to say, "evil flourishes." But as I always say, we cannot know the future. As Victor Davis Hanson suggests in the conclusion of yet another fine essay, we were riding high 18 months ago, seemingly poised not only to go from victory to victory in a political sense but perhaps on the verge of a sea change culturally and societally. And yet in an instant, the unleashing of a biological/psychological weapon by the Red Chinese and worse, the eager shredding of any sense of morality, ethics and propriety by the American Left and worse, the abrogation from those allegedly on our side of their duty to stop them, came as punch in the gut and then a stomp on the head. We didn't see that coming, or if we suspected it we couldn't accept it.
Of course, there's the flip side of that. We have had enough of this and people are speaking out and fighting back. Yet you don't have to look to Cuba to see that those who have the whip hand are not going to just give it up. Not without a fight, for all definitions of that word. But we cannot know the future. Even in our darkest moments. If our fellow citizens rotting in jail as political prisoners for the January 6th Democrat-staged "riot" can still sing "The Star Spangled Banner" every night, then surely there is hope? And just as nemesis always follow hubris, perhaps our would-be overlords are now or soon will be thinking the same things we were thinking and feeling at the end of 2019.
Hope so. Cuba Libre! America Libre!
ABOVE THE FOLD, BREAKING, NOTEWORTHY
CIVIL WAR 2.0: LEFTIST PERSECUTIONS, CAPITOL HILL BLACK WEDNESDAY PROTEST AFTERMATH, DEMOCRAT PUTSCH, AMERICAN DISSOLUTION
NOTE: The opinions expressed in some links may or may not reflect my own. I include them because of their relevance to the discussion of a particular issue.
ALSO: The Morning Report is cross-posted at CutJibNewsletter.com if you want to continue the conversation all day.
Follow us on Twitter: @CutJibNews
Follow us on Instagram:@Cutjibnewsletter

posted by J.J. Sefton at
07:24 AM
|
Access Comments