« Lego Tactical Assault Squad Cafe:
|
Main
|
Daily Tech News 20 July 2021 »
July 19, 2021
Monday Overnight Open Thread (7/19/21)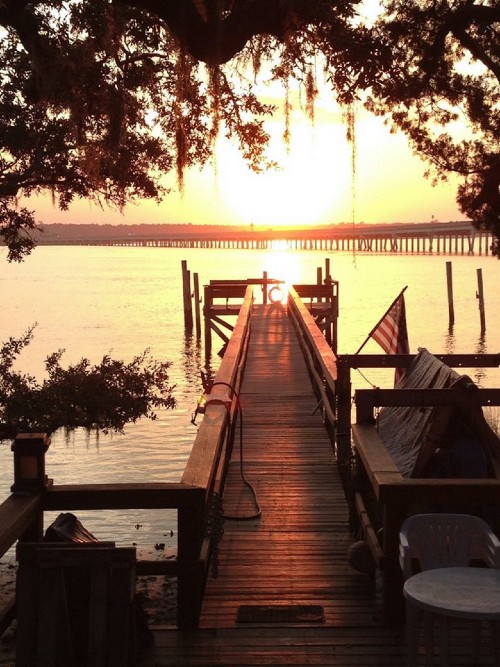 ***
The Quotes of The Day.
Quote I

The wealthy of all races are the loudest voices of the woke movement. Their frequent assumptions of "victimhood" are absurd.

Americans who struggle to pay soaring gas, food, energy and housing prices are berated for their "white privilege" by an array of well-paid academics, media elite and CEOs.Victor Davis Hanson
Quote II

Forgiving does not erase the bitter past. A healed memory is not a deleted memory. Instead, forgiving what we cannot forget creates a new way to remember. We change the memory of our past into a hope for our future. Lewis B. Smedes
Quote III

"You hear through the grapevine that somebody's girlfriend just quit her job, so you have to reach out to her and say, would you be interested? You have to go out and find them as opposed to them coming to you. And that's a huge change in the last two years."Dave Wilderotter, the owner of Tahoe Dave's Skis and Boards
Quote IV

"This is a staggering loss of human life," Brandon Marshall, a Brown University public health researcher
Quote V

"It's the last thing you want for a major case like this. Any time you give the defense any ammunition it's not good."Andrew Arena, former special agent in charge of the FBI's Detroit office
***

Clearly rehabilitated. I'm sure this bomb maker will return to a civilized life in Morocco.

The Biden administration said Monday that it had transferred a detainee from the Guantanamo Bay detention center back to his native country of Morocco, cutting the total number of prisoners at the site in Cuba to 39 with more moves on the horizon.

Pentagon officials said Abdul Latif Nasir, an al Qaeda explosives trainer captured by U.S. forces during the early years of the war on terror, no longer needed to be housed at the facility.

It was the first transfer of a Guantanamo prisoner since President Biden took office in January and a sign that the administration is prepared to forge ahead with the long-standing Democratic goal of shuttering the prison. Critics say the Guantanamo Bay detention camp has outlived its usefulness, has become a financial burden and serves as a terrorist recruiting tool in some corners of the world.
***

Would you like to shop in a 3rd World Hell Hole without a passport? May I suggest a trip to San Francisco?

Chesa Boudin's free pass for shoplifters drives San Francisco store owners to lock all goods behind glass cases

San Francisco is famous for its tech trend-setting, but here's a different kind of trend-setting now that it's got a leftist prosecutor who won't do his job:

Shopping from behind locked glass-case barriers. Not just some goods, but now, all the goods..

Here's what appears to be a citizen video, from someone trying to get the attention of the local press, of the Safeway supermarket at Church and Market in an area between the Mission district and the Castro district.

Obviously, this is an attempt to thwart shoplifters, given the retail theft free-for-all going on in that city. The problem didn't just crop up out of nowhere, it's the result of city policy. Radical left-wing District Attorney Chesa Boudin, raised by Bill Ayers, and formerly Hugo Chavez's advisor, has declared shoplifting effectively legal if the value of the stolen goods is under $950. And much as he denies it when the seat gets hot, he actually means it:
***

I hate to break it to the Olympic planners. You can have sex besides the bedroom. Duh!

Olympic athletes will spend their nights on cardboard beds in an effort to discourage casual sex during next week's contentious Olympic games.

As reported by Dezeen, the bizarre decision by Olympic officials–who are already dealing with two COVID-19 outbreaks within the Olympic Village–was made in hopes that it will discourage "intimacy among athletes," American distance runner Paul Chelimo tweeted.

The 18,000 beds are comprised of frames designed from recycled cardboard, and mattresses are made from three blocks of polyethylene fibers. Each mattress, designed by the Japanese company Airweave, can be further customized with additional layers for comfort.
***

Yogi and Boo-Boo, front and center in Two stories tonight.
This is a prime example of what NOT to do while camping in bear country.
Summer is the prime time for camping, but it also the time of year that bears are going to be the most active. If you are planning a camping trip that takes you into bear country, one must be very aware of what they are doing to keep an overly curious bruin from raiding your campsite.
AND

Time to call and find out if your Comp coverage covers this.

UNBEAR-LIEVABLE Terrifying moment man finds huge BEAR in his car after ferocious beast breaks in & rips it to shreds searching for food

THIS is the terrifying moment a man found a huge black bear in his car after the animal ripped his seats to shreds while searching for food.

Footage shows Joseph Deel unlocking his car door in Gatlinburg, Tennessee when he meets the ferocious creature.
***
Hard to believe that at one time Australia was a penal colony housing hardened criminals. Now they are a country full of pussies.

Australia is about to give conservative British commentator Katie Hopkins the boot for posting a now-deleted Instagram video where she joked about answering her hotel door naked and maskless while quarantining and preparing for a "Big Brother VIP" appearance.

The excuse given for revoking Hopkins' visa is that she breached Australia's quarantine rules. That's a stretch given that she only kidded about doing so on a video posted to her Instagram account. It appears as though the country's leaders were looking for an excuse to deport her. "Big Brother VIP" also sacked her.

Australia's minister for home affairs, Karen Andrews, stated on Monday that the government had reviewed Hopkins's visa and subsequently decided to deport her. She told the Australian press that visa holders should abide by health officials' guidelines. She did not clarify if that includes joking about them.
***
Get off my lawn. I don't want a self-driving truck. And I certainly don't want to use it for my computer.

Car buyers now consider factors like safety, fuel economy, and resale value. But some businesses are beginning to talk about the computing power packed into autonomous vehicles as a selling point.

The Rand Corporation estimates that autonomous vehicles on roads could save hundreds of thousands of lives and change the world, but they could also change the world when parked in the garage. The computing power in autonomous cars could be harnessed to tackle problems as personal as editing a high-definition video or as global as decoding a new virus.

That's because autonomous vehicles are collections of dozens of cameras, sensors, and software systems working together to navigate while avoiding pedestrians, bicyclists, and other vehicles. To do that, the vehicles are packed with computing power: Nvidia, which makes chips used in autonomous vehicles, says a self-driving car can have computing power equivalent to 200 laptops in its trunk. This has led some people to refer to autonomous vehicles as data centers or supercomputers on wheels.

I'm still waiting on the power generation solution for these Utopian advancements.
***
Neuro-queer? I guess that's a word for Mentally Ill.
***
Do you have a black thumb? Do you wish to have a green one? Maybe you should meet Jungle Boy for some tips on those plants.

Joe Bagley, nicknamed 'Jungle boy', has amassed over 1,400 house plants in his one bedroom home. With every surface in Joe's house being covered in plants, Joe has effectively converted his home into a botanical garden. From the bathtub to the dining table there is barely enough room to walk through his own miniature jungle oasis. Over the last two years, he is estimated to have spent more than 3,500 Euros ($3,800 USD) on growing his home plant collection. Acknowledging his own 'addiction', his inherent need to live among 1,400 plants is admittedly not as bad of a thing as one might suspect.
***

I guess I'm not jet-setter enough. When I hop aboard a private plane I usually ask who it belongs to. Just how friendly was Bill Gates with Jeffrey Epstein?

Microsoft co-founder Bill Gates has been desperately trying to distance himself from late financier Jeffrey Epstein, saying that they never had any business together despite meeting on numerous occasions to discuss philanthropy. The meetings took place after Epstein was already convicted as a sex offender.

Disgraced late financier Jeffrey Epstein welcomed Bill Gates into his Manhattan house at least three times in the early 2010s, according to a forthcoming book by Miami Herald investigative journalist Julie Brown.

In "Perversion of Justice: The Jeffrey Epstein Story," she writes that during one of the visits the Microsoft co-founder stayed with Epstein very late into the night, as the banker was trying to secure a deal with The Bill & Melinda Gates Foundation to help them get more funds.

"Others who worked for Gates's foundation also visited Epstein's mansion several times, and Epstein spoke to both Bill and Melinda Gates about a proposed charitable fund that could generate sizeable fees for Epstein," reads the excerpt, cited by Fox Business.
Moar Bill Gates. Teaming up with Jeffrey Epstein was bad enough. Now he's in the proverbial bed with George Soros.

The billionaires are close to buying a company which has managed to develop a 10-minute COVID-19 test that it aims to make for as little as $1.

Microsoft founder and philanthropist Bill Gates is believed to have teamed up with George Soros and his Economic Development Fund in a deal to buy Mologic, a UK-based company which has developed a 10-minute coronavirus test, The Telegraph writes.

Britain's Prime Minister Boris Johnson on his way to giving an update on relaxing restrictions imposed on the country during the coronavirus covid-19 pandemic at a virtual press conference inside the Downing Street Briefing Room in central London on July 5, 2021. - Prime Minister Boris Johnson will on Monday unveil a plan to lift most if not all of England's pandemic restrictions from July 19, as he urged the public to learn to live with the coronavirus

Why Would George Soros and Bill Gates Interfere With BoJo's Foreign Aid Cuts?
Their consortium will reportedly invest nearly £30 mln into Mologic to focus on development of the low-cost tests for tropical diseases such as dengue fever and river blindness. Founded in 2003, the company is currently owned by Foresight Group LLP and Calculus Capital.
***
Woke Coke. No word on Woke Crack.

Brits looking to ease their conscience over their involvement in bloody drug wars overseas are now being targeted by cynical dealers selling what they claim is "ethically sourced" cocaine.

Users have revealed a high demand for the so-called "woke coke" at posh dinner parties across the UK.

Drug policy expert Neil Woods told the Daily Mirror: "I have been shown ads for 'environmentally friendly sniff' but it's nothing but a very clever marketing ploy.
Ethically sourced my ass.
***

What are the odds for an acquittal? What are the odds for a conviction of disorderly conduct?

Two New York City Ivy League lawyers will stand trial in March 2022 for allegedly firebombing a police cruiser and distributing Molotov cocktails during the George Floyd riots last summer.

Defense lawyers for Colinford Mattis and Urooj Rahman have been in plea negotiations with federal prosecutors since February but have not come to terms, prompting U.S. District Judge Brian Cogan to set a trial schedule for both defendants. Pretrial motions are due on Sept. 17 and jury selection will begin on March 14, 2022.


The accused enjoy widespread support and sympathy from New York's legal and media elites. Rahman is represented by one of the city's best defense attorneys, and a former Obama administration official guaranteed her bail in the amount of $250,000. Both have been the subject of favorable profiles in New York magazine and NPR, among other venues.

Cogan has delayed proceedings three times while the parties discussed a prospective plea. Those talks can continue as the case heads to trial. Mattis and Rahman are under house arrest with electronic monitoring, though they've each sought relaxed release conditions. Cogan allowed Rahman to attend a bridal shower and a wedding in May, though he denied a bail modification that would have authorized her to move freely about four city boroughs during daylight hours. Mattis obtained permission to celebrate Christmas at a relative's home.
***
The ONT Musical Interlude
Born on this day: 19 Jul 1947
Brian May, guitarist, singer and songwriter with Queen who had the 1975 UK No.1 single 'Bohemian Rhapsody' which returned to No.1 in 1991. Queen scored over 40 other UK Top 40 singles, and also scored the 1980 US No.1 single 'Crazy Little Thing Called Love'. May had the solo 1992 UK No.5 single 'Too Much Love Will Kill You'. May was made Commander of the Order of the British Empire in 2005 for 'services to the music industry and his charity work'. May earned a PhD in astrophysics from Imperial College, London, in 2007. via thisdayinmusic.com
&&&
Born on this day: 19 Jul 1944
Commander Cody, (George Frayne), piano, vocals, Commander Cody And His Lost Planet Airmen, country rock group. via thisdayinmusic.com
&&&

RIP Kansas' violinist and vocalist Robby Steinhardt.

***
No word if any of these guys have the nick name "Stubby". Genius Award Winner Runner Up.
&&&
Life is not a video game. Unless you are a Genius Award Winner.

CENTENNIAL, Colo. (KDVR) — Deputies said it looked like a scene from a "Grand Theft Auto" video game when a man hopped the fence at Centennial Airport and tried to board a Gulfstream jet taxiing on the runway.

Sterlin Antonio Love, 31, was arrested after the Wednesday incident, which took place around 1:15 p.m.

According to the Sheriff's Office, Love jumped the airport's south fence and began to approach the jet. Love then tried to board the plane, but the crew shooed him off.
***
Quite the reunion. Tonight's Feel Good Story of The Day.

Parents Reunite With Son 24 Years After He Was Kidnapped

A Chinese man has finally been reunited with his son after a 24-year search that saw him travel over 300,000 miles across the country.
***

Tonight's ONT has been brought to you by Open Carry.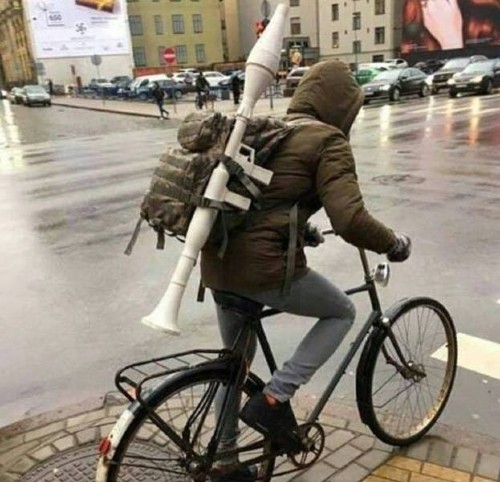 Notice: Posted with permission by the Ace Media Empire and AceCorp, LLC. Legal advice provided by Dewey, Cheatem & Howe, S.C. Caution: The ONT is addictive.

posted by Misanthropic Humanitarian at
09:58 PM
|
Access Comments