ę Jen Psaki: Tech Monopolies Should Act as a Coordinated Cartel To Ban People Across All Platforms
BIDEN DOUBLES DOWN ON DEMAND FOR CARTEL-WIDE CENSORSHIP, TELLING MONPOLIES "THEY'RE KILLING PEOPLE" BY NOT DEPLATFORMING MORE
|
Main
|
GAINZZZ Ľ
July 16, 2021
Quick Hits: F It All Friday Edition
Rich Privileged Bitch has no idea how she wound up with a degree in Rich Privileged Bitch Studies: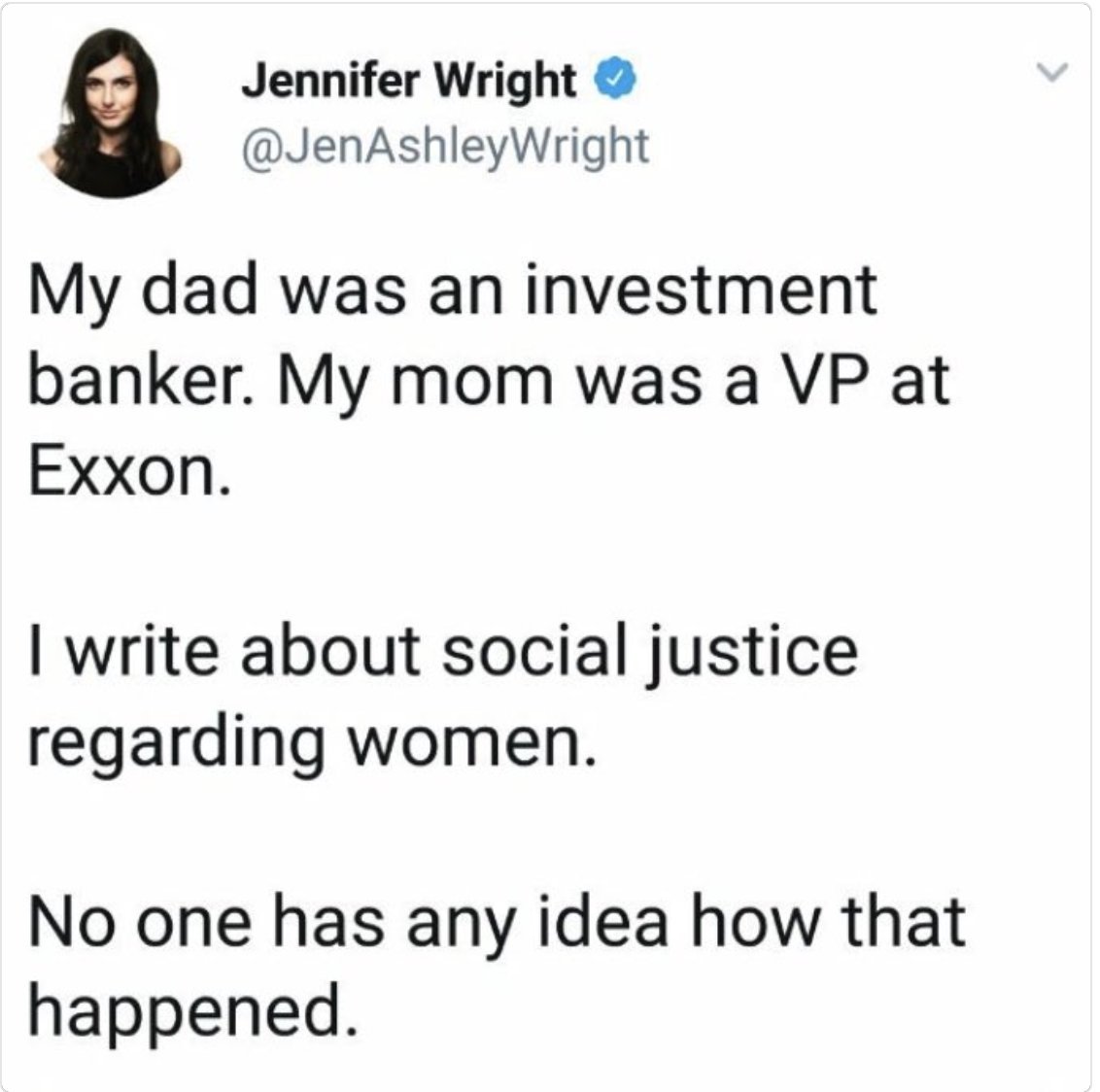 From Tami:
@nypost 7m

WH Press Secretary Jen Psaki to throw first pitch at Nationals-Padres game
Friends of mine swear that baseball has managed to mostly avoid turning into another SJW propaganda platform, and stuff like this is why I tell them, "Bullshit."
Shock: The tens of thousands of immigrants Biden has let into the country on the simple condition that they appear for a deportation hearing in 60 days are... not showing up for their deportation hearing.
As intended.
A second shock: WHO's director, who is controlled by the Chinese and previously ruled out any possibility that Covid-19 could have leaked out of his Chinese patrons labs, now says we cannot rule out the possibility covid 19 leaked out of one of his Chinese paymaster's labs.
But he actually has the balls to spin it, saying: Hey, lab leaks are common!
"I was a lab technician myself, I'm an immunologist, and I have worked in the lab, and lab accidents happen," Tedros said. "It's common...."
Message: We shouldn't blame my Chinese paymasters for this very common, very excusable Whoopsie.
Upside Speculation: Proof of a lab origin is about to break and he's trying to get the spin out before the news hits.
Tucker Carlson: Biden is using stealth buses and midnight flights to seed his million illegals through the heartland of the country, without alerting the public to his illegal scheme.

Biden once again breaks protocols extending back a thousand years and sends his subordinate to greet a head of state.
These meetings are always head-of-state to head-of-state. Not head-of-state to flunky.
But I guess Biden's Brain Pills aren't working today, and he's called a lid.
Note that this is not the White House but the Vice President's residence, the Naval Observatory.

Jesse Kelly says the unsayable: Kamala Harris's career consists of bed-surfing and hiding dicks in her mouth.
Weird how the pro-abortion bias in her reporting turned out to also be her personal pro-abortion feelings.
Mentally-ill idiot Demi Lovato says it's "okay" if you "misgender" "them" -- Them's preferred pronouns are they/them -- so long as you keep on trying to get it right.
Oh thank goodness for that small allowance.
They sometimes call themselves "she"?
Yeah, this is going to happen when you make up your own stupid pronouns instead of using the ones the English language provides.

posted by Ace at
05:23 PM
|
Access Comments