« Saturday Night's All Right For Hanging...
|
Main
|
Daily Tech News 18 July 2021 »
July 17, 2021
Saturday Overnight Open Thread (7/17/21)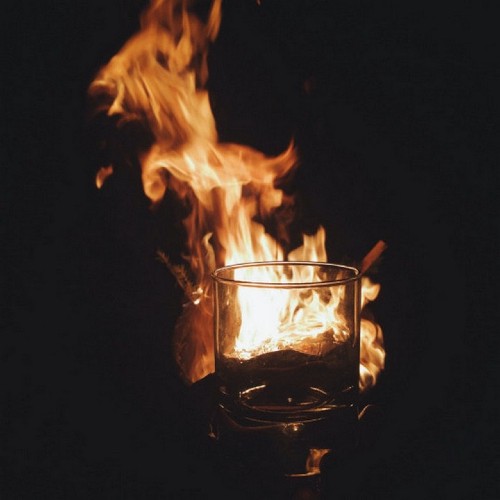 ***
The Saturday Night Joke
Donald Trump, Queen Elizabeth, and Vladimir Putin all die and go to hell.
While there, they spy a red phone and ask what the phone is for.
The devil tells them it is for calling back to Earth.
Putin asks to call Russia and talks for 5 minutes.
When he is finished the devil informs him that the cost is a million dollars, so Putin writes him a check.
Next Queen Elizabeth calls England and talks for 30 minutes.
When she is finished the devil informs her that the cost is 6 million dollars, so she writes him a check.
Finally Donald Trump gets his turn and talks for 4 hours.
When he is finished the devil informs him that the cost is $5.00.
When Putin hears this he goes ballistic and asks the devil why Trump got to call the USA so cheaply.
The devil smiles and replies, "Since Biden took over, the country has gone to hell, so it's a local call." (H/T Legally Sufficient)
***

Brilliant? Or just an accident waiting to happen?
***
Hmmm. I didn't know Tik Tok had a ban hammer. And I didn't know that MLM = multi-level-marketing. I guess it was a day of learning.


Despite TikTok's ban, MLMs still thrive on the app
The ban has had little actual effect.

TikTok took a big first step towards banning multi-level-marketing on its app, yet many recruiters are finding ways around the ban, using the social networking site to lure people into pyramid schemes


The days when multi-level marketing sounded like a neighborhood Tupperware meeting are long gone. Even the classic ''Hey hun!'' messages on Facebook from someone you went to high school with are starting to sound a bit like old news.
***
***

The jury is still out, But this could be a really fun dad.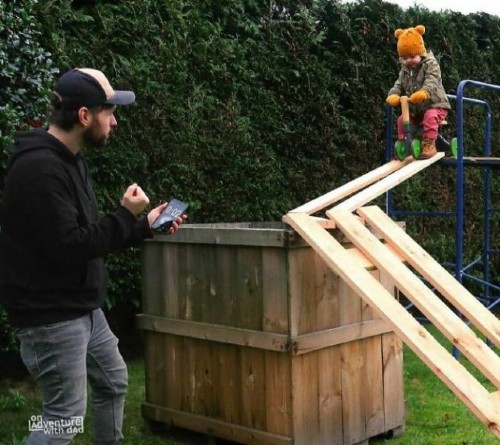 ***

Have you ever been scammed by food. Here are a few food scams.

An Online Group Shares "Food Scams," Here Are Some Of The Most Brazen (20 Pics)

Just scrolling through these photos sent me into a flying rage. How dare! How very dare!

Food scams are everywhere — lies on the packaging, one single raisin in a cookie — but still: it hurts. And on r/FoodScam, they've collected a whole PILE of them for me to shake my fist over. Enjoy some of the best/worst!
***
Grab your tent and gear. Or hop into the RV. The best campgrounds throughout the USA.
***


Watch these guys set off a massive firework in their garage. You want a safety brief? Because that's how you get a safety brief.

With the gripping title, "Firework Fail – Idiots light mortar shell in garag," what can possibly go wrong? The "e" is missing, but that's probably because whoever filmed this video posted it online as quickly as possible. Probably thinking: "Oh my god, the world has to witness this! There's no time for spell check!" Or, "Shit the cops are coming so I might as well get this out to as many people as possible before they haul us in."
***

Is this just a tad odd or what?

A pair of inseparable identical twin sisters have found "one in a million" love interests in the form of identical twin brothers - and the foursome all live together.


Venessa and Kerissa D'Arpino, 25, who work as personal trainers, have always done everything together - but they never expected to find love so close to each other too.

Venessa said: "My sister and I grew up as best friends and were always by each other's side.

"Nobody knows us like we know each other, and we always the other's back. We have a deep connection and have experienced all our large milestones together.
***
The ONT Musical Interlude
Born on this day: 17 Jul 1949
Geezer Butler, bassist and primary lyricist with English rock band Black Sabbath who had the 1970 UK No.4 single 'Paranoid'. The bands self-titled album was voted as the best British rock album ever by Kerrang! in 2005. He received the nickname "Geezer" at school because he used to call everybody "Geezer". via thisdayinmusic.com
&&&
Born on this day: 17 Jul 1976
Luke Bryan, American country music singer and songwriter. He began his music career writing songs for Travis Tritt and Billy Currington. Bryan's first nine solo albums have included fourteen No.1 country music hits. via thisdayinmusic.com
***
Look God, no hands. Genius Award Winner.

An Ohio woman reportedly crashed her car into two other vehicles and a house after taking her hands of the wheel and letting God take control at a speed of 120 mph (190km/h), as a way to test her faith.

Authorities claim that the unnamed 31-year-old was driving a car with her daughter, aged 11, down the streets of Beachwood, Ohio, at around midnight on June 15. Security footage shows her car running a red light and eventually spin out of control, hit a utility pole and two other vehicles before stopping into a house. Luckily, neither the driver nor her child were seriously hurt, and the house they crashed into, which was empty at the time, suffered only minor damage. Upon questioning the driver about the accident, police officers were shocked to hear that she had been going through trials and tribulations lately, and simply decided to "let go and let God take the wheel".
***

Water and beer. Tonight's Feel Good Story of The Day.

A Wyoming rancher was pinned under an ATV for two days after a rollover crash — and survived the ordeal by drinking bottled water and beer.

Frank Reynolds, 53, was rounding up livestock on a neighbor's pasture when his vehicle tipped over on top of him Sunday, dislocating his shoulder and breaking his ribs, according to the Gillette News Record.
***

Tonight's ONT has been brought to you by My Kind Of Kid.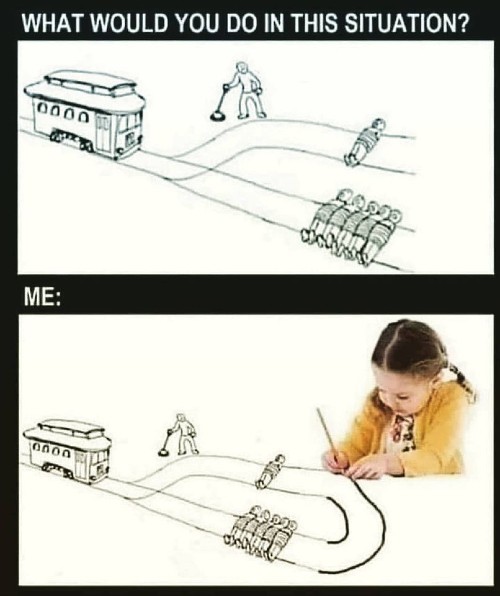 Notice: Posted with permission by the Ace Media Empire and AceCorp, LLC. You may or may not have gotten your moneys worth tonight. It is all so subjective.

posted by Misanthropic Humanitarian at
09:45 PM
|
Access Comments