« The Morning Rant: Minimalist Edition
|
Main
|
Former International Monetary Fund Official: America's Debt and Inflation Are Starting to Make It Look Like a "Latin American Country" »
July 13, 2021
The Curious Case of Idaho [Dave in Fla]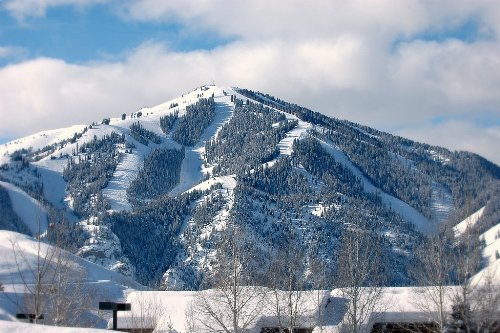 View of Bald Mountain, Blaine County, Idaho
In my last post I used Idaho as an example to investigate the relative changes in votes for Trump and Biden between the election cycles. I did a bit more in depth research into several states trying to find additional insight into what Biden's vote total really was.
In the process, I found some curious numbers in a several states and I thought people might be interested.
Again, warning, math ahead.
Let's start with the facts. Raw vote counts and registration information in Idaho. I like this because they aren't open to interpretation like polling, not that anyone has bothered to look at Idaho before or after the election.
Almost like they knew no one would look here.
2016 Registrations:
Rep – 296,836
Dem – 70,185
Other – 365,018
2020 Registrations:
Rep - 487,639
Dem – 127,499
Other – 280,751
Note that while the media talks a lot about Californians moving to Idaho and turning it more blue, the truth is that the Republican party increased registrations by 190K vs the Democrat increase of 57K. While the percentage increase for Democrats was larger (82%), they were starting from such a low number that any increase in registration would be a decent percentage. The changes in Idaho were due to about 140K new voters, plus 85K Independents choosing to register for a party. So again, the media reporting in Idaho does not match voter registrations. Almost like they are trying to establish a narrative.
2016 Votes:
Trump – 409,055
Clinton – 189,765
2020 Votes:
Trump – 554,119
Biden – 287,021
Looking at the margin of victory your first thought is "Trump just crushed Biden in Idaho!". A red state stays red, never was in doubt, move along and talk about Pennsylvania. Trump got twice as many votes, just like as he did in 2016.
But there is a remarkably interesting nuance buried in the numbers.
Trump increased his margin of victory over 2016 by 145K votes. But Republican registration in Idaho went up by [b]190K[/b] voters! Why would anyone between 2016 and 2020 register to vote as a Republican, then not vote for Trump in 2020? Seems unlikely, no?
Where did those 45 thousand votes go?
If we assume that all those 190K new voters voted for Trump, then there is a very large shift in the Independent vote behind the scenes that has to have occurred to negate those missing 45K votes.
Returning to 2016, Trump received 409K votes. In 2016 there were 297K Republican voters, the absolute minimum number of votes that Trump received from non-Republicans is 112K votes.
The same calculation in 2020 shows that Trump received 554K votes with 488K Republican voters, the minimum number of non-Republican votes is 66K votes.
There is the issue of the size of the Independent pool between the election cycles. A lot of those voters selected a party, mostly Republican. But those voters are already accounted for in the 488K GOP voters. The pool of Ind voters shrank between election cycles. But even with this reduction in the size of the pool, Trump's maximum share of the Independent vote dropped from 31% in 2016 to 23% in 2020. These numbers get worse if we factor any crossover vote of Democrats for Trump.
I don't live in Idaho, and my recent trip was to a blue area, so I don't know the attitudes of Independent voters there. But this appears to me like half of the Independents who voted for Trump in 2016 voted for Biden this time.
If we are to believe there was no fraud.

posted by Open Blogger at
12:10 PM
|
Access Comments