« Lego Tactician Cafe: Return to Hazzard County Edition
|
Main
|
Daily Tech News 13 July 2021 »
July 12, 2021
Monday Overnight Open Thread (7/12/21)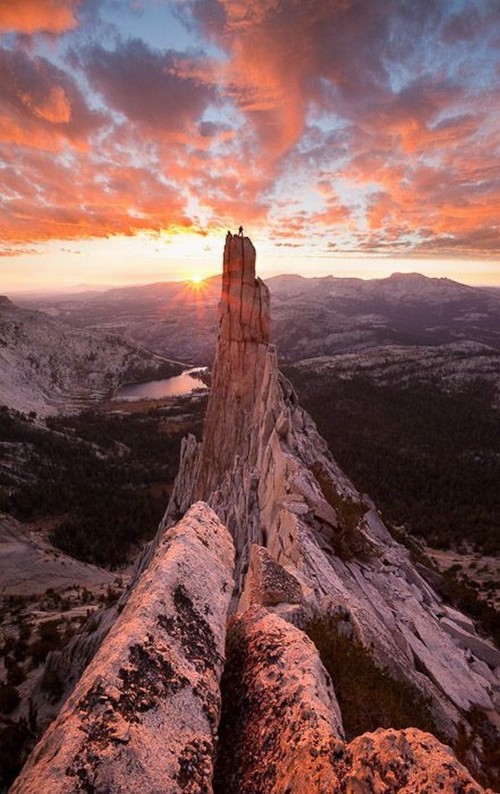 ***
The Quotes of The Day
Quote I

"We do not have racism in our DNA in this country. We love each other," Gov. Kristi Noem (R-SD)
Quote II

"It is time we come together and we unite behind reducing gun violence in the city of Oakland. There are people in our community who don't feel safe. There are seniors in our community who cannot come out at night. There are young, African-American men and Latino men that are at risk in our city. We have to come together; this is not about politics, this is about saving lives." Oakland Police Chief LeRonne Armstrong
Quote III

"A lot of artists now are writing songs at home, recording them at home and putting them out within weeks. But our process is the old-fashioned way, and it does take a lot of time. So I don't know, but I am optimistic. And I'm certainly full of ideas."Who guitarist Pete Townshend
Did he think he would make it to 76?
Quote IV

The old believe everything, the middle-aged suspect everything, and the young know everything. Oscar Wilde
Quote V

"I'm here because of hunger, because there's no medicine, because of power cuts—because there's a lack of everything. I want a total change: a change of government, multiparty elections, and the end of communism,"Unidentified Cuban resident
***

I'm not a carpenter. But, I do enjoy building projects. However, recently instead of building shelves I purchased a heavy-duty plastic unit. Why? I refuse to pay $1.00+ per foot for a 2"x4" and $100 a sheet for 1/2"OSB.

It's been a roller-coaster ride for lumber prices over the last year – and it's drawn outsize attention from the aisles of Home Depot to the Federal Reserve.

Lumber prices surged to record highs this year on the back of booming demand from homebuilders and do-it-yourselfers with plenty of time on their hands. The price surge was so big and sudden, it became a symbol of what some economists feared: rampant inflation.

But over the past two months, lumber prices have been dropping equally fast, giving weight to the central bank's argument that pandemic price spikes for many products are likely to be temporary.

That's not the end of the story, however. Lumber prices may have fallen, but they are still elevated, creating new headaches for the critical housing sector. And companies in the lumber industry are wrestling with a new pandemic problem: a shortage of workers.

Here are three things that the rise, fall and now volatility of lumber prices tell us about the pandemic economy.

Unfortunately I have to purchase 3 treated 2"x4"x8' in the very near future. Wonder if I need a loan?
***

Following up on Quote V, Why won't The Sunsetting Paste Eater denounce communism?

As Americans, we should be cheering on Cuba as a country, so it's a bit odd to see Democrats and our own media twisting the situation in various ways to make it seem less like a desire for freedom and more about anything else.

Let's get one thing straight about the Cuban protests. This is 110 percent about an end to communism. They don't like it. They don't want it. They want something better, and the fact that you see a few American flags being waved during these protests gives you a pretty solid idea as to what they want.
***

Legos are "evidence" of dastardly evil.
Legos an evil? Not really. But then again the DOJ is an evil den of vipers.

However a shitton of emails between Anthony FauciFraudster is "Yawn" worthy.

Judicial Watch announced today that it received 301 pages of emails and other records from the National Institute of Allergy and Infectious Diseases (NIAID) officials in connection with the Wuhan Institute of Virology in Wuhan, China, revealing significant collaborations and funding that began in 2014. These new records reveal that NIAID gave nine China-related grants to EcoHealth Alliance to research coronavirus emergence in bats and was the National Institute of Health's (NIH) top issuer of grants to the Wuhan lab itself.

These records also include an email from the Vice Director of the Wuhan Lab asking an NIH official for help finding disinfectants for decontamination of airtight suits and indoor surfaces.

Additionally, a World Health Day announcement lists "successful activities" of the US-China collaboration that included "detailed surveillance throughout China and in other countries on the emergence of coronaviruses" and NIH's receipt of influenza samples from China to "assess risks associated with emerging variants for pandemic and zoonotic threat."

The records further show that, in 2018, Dr. Ping Chen, the NIAID Representative in China, learned of a "type of new flu vaccine using nano-technology from China's Wuhan Institute of Virology" and discovered that the Chinese had blocked all Internet links to reports on the new technology. This led Chen to write an urgent "night note" to US Government officials. The note said, "The intranasal nano-vaccine can target broad-spectrum flu viruses and induces robust immune responses."

The documents also include a picture of the Wuhan facility building taken by Dr. Chen.

The documents were obtained through a Freedom of Information Act (FOIA) lawsuit for records of communications, contracts and agreements with the Wuhan Institute of Virology in China (Judicial Watch, Inc. v. U.S. Department of Health and Human Services (No. 1:21-cv-00696)). The lawsuit specifically sought records about NIH grants that benefitted the Wuhan Institute of Virology. The agency is only processing 300 pages records per month, which means it will take until the end of November for the records to be fully reviewed and released under FOIA.
And nothing will happen to that worthless Piece of Shit.
***

Karma or just an odd coincidence?
And one other thing. If you are going to pull a gun be prepared to use it. Oh you pulled a BB gun. Genius Award Winner worthy.

A New York man was arrested over the weekend for fatally shooting woman who made headlines for a quirky courtroom romance in 2012. That woman served on a jury and fell in love with the defendant then orchestrated a mistrial so the two could be together, an episode local news outlets noted when reporting the latest development on Monday.

Jonathan Rosario, 24, was taken into custody on Sunday afternoon by the NYPD Public Safety Unit for allegedly killing 29-year-old Katherine Diop and injuring her brother, 31-year-old Maurice Diop, last month following a June 16 argument in a Bronx deli.

According to a report from the New York Daily News, Diop and her brother were planning a cookout to celebrate their younger sister's graduation and went out to purchase lighter fluid when the altercation occurred. Friends of Diop told the outlet that Maurice got into a fight with Rosario at the deli at approximately 9:30 p.m. During the dispute, Katherine allegedly pulled out a BB gun and started waiving it in the air before walking away. Moments later, Rosario allegedly fired, striking both siblings, the NYPD said. Maurice was hit in the arm and leg while Katherine was hit in the torso.
***
I don't see a problem. I see an opportunity for a gifted engineering team. 'Trouble in Alaska? Massive oil pipeline is threatened by thawing permafrost'

The Trans-Alaska Pipeline, one of the world's largest oil pipelines, could be in danger.

Thawing permafrost threatens to undermine the supports holding up an elevated section of the pipeline, jeopardizing its structural integrity and raising the potential of an oil spill in a delicate and remote landscape.

The slope of permafrost where an 810-foot section of the pipeline is secured has started to shift as it thaws, causing several of the braces holding up the pipeline to twist and bend.

This appears to be the first instance that pipeline supports have been damaged by "slope creep" caused by thawing permafrost, records and interviews with officials involved with managing the pipeline show.

In response, the Alaska Department of Natural Resources has approved the use of about 100 thermosyphons — tubes that suck heat out of permafrost — to keep the frozen slope in place and prevent further damage to the pipeline's support structure.
***

The Greenies will howl get rid of fossil fuel. Bring on the lithium batteries!!!

One of the United States' first major forays into lithium mining seems like it's going to be in the Salton Sea—one of the most polluted places in the country—after General Motors struck a deal with a mining company called Controlled Thermal Resources.

This is a big, and potentially very complicated, deal for anyone who cares about the planet. Many experts believe that in order to have any hope of staving off climate change, we have to electrify cars and essentially everything else as soon as possible (ideally, yesterday).

Lithium-ion batteries are key to this process, and global demand is expected to increase between 5 and 18 times over the next several years. Put simply, we will need a lot of lithium, and the overwhelming majority of lithium in today's batteries comes from Australia, Chile, China, and Argentina. But the American southwest has huge stores of lithium as well.

General Motors is hoping that a CTR mine in the Salton Sea can supply "a significant portion" of the lithium needed for its electric cars. It's a step toward GM's first-in-the-nation commitment to phasing gasoline-powered cars out of its production line by 2035—CTR is slated to start delivering lithium to the company by 2024, at which point the company will be well-poised to achieve this goal.

This is, potentially, a very good thing. But it's also complicated: Mining, broadly speaking, is environmentally destructive. Lithium mining is usually—but not always—less destructive than, say, strip mining. And the Salton Sea, an accidental reservoir near California vacation mainstays like Joshua Tree and Palm Springs, is one of the most polluted places on the planet due to decades of agricultural runoff. Environmentalists there worry that if the lake continues to dry up, toxic dust on its floor could go airborne and pollute the air between Phoenix and Los Angeles. The lake is understood to hold one of the nation's largest lithium brine stores, capable of supplying up to 40 percent of global demand for the mineral, according to the California Energy Commission (CEC).
***

Well, this camping trip sucked.

More than 180 people will undergo treatment for rabies after potentially coming into contact with a rabid bat at Omaha's Henry Doorly Zoo and Aquarium.

Last weekend, the zoo hosted multiple overnight campouts in the Scott Aquarium. On Sunday, a camper woke up to a wild bat near her head, according to a press release from the zoo.

The camper was examined by one of the zoo's EMTs, who was unable to find any scratches or bite marks. An on-call vet advised that the camper contact her primary care physician to discuss the risk of possible rabies exposure because the bat flew away and could not be identified for testing.
***

Bill Cosby is an old man. He needs to walk into the sunset with Fat Albert. It appears that comedy establishments want him to enter permanent retirement.

Last week we reported that Bill Cosby, who was recently released from prison after his indecent assault conviction was overturned on a technicality, is planning a stand-up comedy tour. Cosby's publicist Andrew Wyatt claimed that several comedy clubs and promotors "are open to the idea," but today we know of at least one that isn't: according to the New York Post, Cosby is not welcome at New York's legendary Comedy Cellar.

Comedy Cellar owner Noam Dworman told the publication that he won't allow Cosby to perform at his venue because "audiences wouldn't support it." Interestingly, however, Dworman has allowed other disgraced comedians to grace the stage after their own sexual misconduct scandals. In 2018, he allowed Aziz Ansari and Louis C.K. to perform at the Cellar. (He reportedly received death threats after allowing the latter to perform.)
***

I call Bull Shit. He needs a white sport coat with long sleeves and not a "support reptile".

Joie Henney and Wally the emotional support alligator
***

When I did this to a younger brother I got in trouble. I wonder if American Airlines will be. Woman is duct taped to seat by American Airlines.
A TikTok video shows a woman duct-taped to her seat on an American Airlines flight after she reportedly attacked flight attendants and attempted to open the plane's front door.

The incident happened on American Airlines Flight 1774 that was traveling from Dallas-Fort Worth, Texas to Charlotte, North Carolina on Tuesday.

In the video, filmed by TikTok user @lol.ariee, an unidentified woman in first class can be seen with duct tape around her chest and mouth as she attempts to scream at passengers who are departing the plane after it landed.
***

One advantage of a 1998 Chevy 1500 SilveradoSimple repairs. Unlike Teslas.

The problem started after the rear-wheel-drive Tesla Model 3 struck some road debris which damaged the electric vehicle's cooling system. Underneath the car, a coolant line runs sideways along the tunnel where the front drive unit would normally sit and attaches to a nipple located on the battery pack. The debris struck the part and cracked the flange, resulting in coolant leaking from the battery pack.

After the vehicle was towed to a Tesla service center and inspected, the driver was told that he would need a completely new pack since the cracked part was molded into the existing one's outer shell. And because a Model 3's pack isn't serviceable at a standard Tesla service center, it can only be swapped out for another unit rather than be repaired.

To make matters worse, the owner's insurance policy didn't cover comprehensive claims from road debris, meaning he would be on his own to foot the five-figure repair bill.
***

WOW! That will show them! And they continue to be The Party of Stupid.

RNC to air ad during MLB All-Star Game saying Dems 'stole' it from Atlanta
Game was set to take place at Truist Park, home of the Atlanta Braves, but MLB moved it Colorado

The Republican National Committee will air an ad during Tuesday night's Major League Baseball All-Star Game that claims political figures and corporations "lied" about Georgia's new voting law, which led to MLB moving the game from Atlanta to Denver.

The game was originally set to take place at Truist Park, home of the Atlanta Braves, but MLB moved it to the Colorado Rockies' Coors Field after Democrats, including President Biden, likened the law to Jim Crow. The RNC said it is putting seven figures into the ad buy.

MLB decided to move the game on April 2, 2021. Now the RNC comes out with their swinging for the fences ads on July 13th. Nice job fellas. Stop sending me your damn begging pleas.
***
The ONT Musical Interlude
Born on this day:12 Jul 1943
Christine McVie, keyboards, vocals, Chicken Shack, and then Fleetwood Mac, who scored the US No.1 single 'Dreams' taken from their worldwide No.1 album Rumours which spent 31 weeks on the US chart. Eight of her songs appeared on Fleetwood Mac's 1988 Greatest Hits album. via thisdayinmusic.com
&&&
Born on this day:12 Jul 1962
American musician Dan Murphy, guitarist with American alternative rock band Soul Asylum, who had the 1993 US No.5 and UK No.7 single 'Runaway Train'. via thisdayinmusic.com
***

To be honest with you, I'm surprised Campbell's Tomato Soup wasn't involved. Genius Award Winner.

WEST PITTSTON, LUZERNE COUNTY (WOLF) — One man is behind bars after police say he choked and tried to drown his wife over chips in a sink.

According to our news gathering partners at the Times Leader, 62-year-old Timothy Depetro admitted to police he assaulted his wife who began bothering him after eating a grilled cheese sandwich and chips had fallen into a sink.

Depetro allegedly told police his wife belittled him about his family and how she makes more money than he does.
***
Everybody enjoys flowers. Tonight's Feel Good Story of The Day.

This Doctor Has Been Showing Up After Weddings To Bring Back Flowers To Patients


A medical student at VCU School of Medicine founded The Simple Sunflower, a service that delivers flowers - regifted from weddings - to patients at VCU Medical Center.
***

Tonight's ONT has been brought to you by Kitchen Appliances.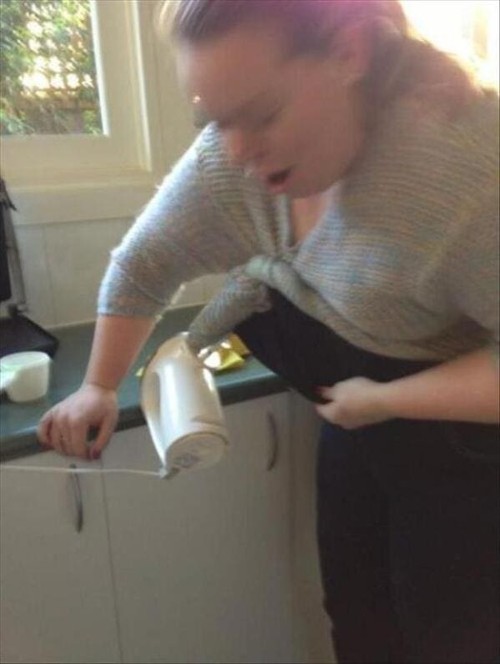 Notice: Posted with permission by the Ace Media Empire and AceCorp, LLC. ONT tips, loose change, drink tokens and burner phones to petmorons at gmail dot com. Complaints to your elected representative.

posted by Misanthropic Humanitarian at
10:00 PM
|
Access Comments