« Trump to Speak at CPAC Soon
|
Main
|
Gun Thread: What Would You Do Edition! »
July 11, 2021
Food Thread:Tomahawk Steaks Are Cultural Appropriation and Really Fvcking Stupid...But Mostly Really Fvcking Stup
But First...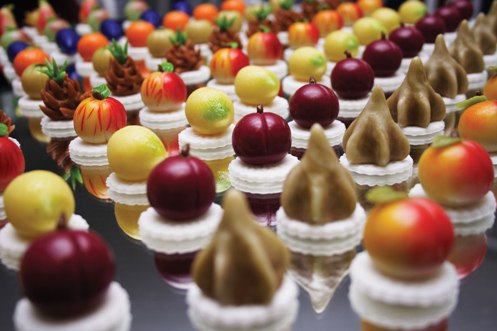 Marzipan is disgusting. And a big fat tease, because most of the vile stuff actually looks good, because the bakers who make it know -- deep down inside -- that it better be pretty because it sure doesn't taste good. It's a gross combination of Amaretto and dirt, or maybe beach sand with cigarette butts mixed in.
What other tease foods are out there lurking; just waiting to suck us in and then disappoint us?
******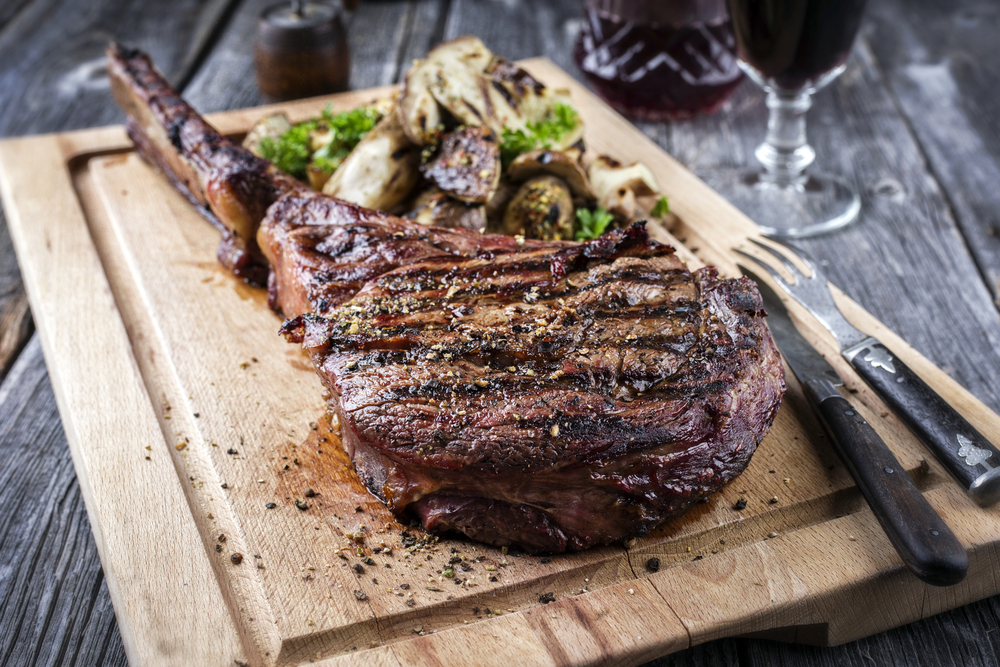 It's the dumbest food fad on the planet, and that is saying a lot! Ooooh! Let me pay a hefty premium for some bone attached to a rib steak. It doesn't have anything worth eating...it just looks sort of cool.
No marrow.
No fat.
No gristle.
And certainly no meat!
So what's the point?
[Hat Tip: folks on the GAAIINNZZ thread]

******
The intersection of simple economic laws (supply and demand) and government stupidity with food is always amusing and irritating. Amusing for me, but irritating for Vermonters who just want a damned drink.
Vermont experiencing hard liquor shortages
.
The headline is incorrect; it should read something like, "Vermont government is too stupid to understand basic economics."
Department of Liquor and Lottery Deputy Commissioner Wendy Knight said, "We are not raising prices to compensate for the lack of supply, because I failed Econ 1 in college and I am too dense and arrogant to understand anything most semi-bright high school kids know." While it is possible I may have embellished the quotation, am I far off the mark?

******
One of the interesting things I have noticed after changing my diet from a pretty standard one that included a fair amount of carbohydrate (mostly pasta and bread, with some potatoes thrown in for good luck) to a mostly* no-carb diet is that I have lost much of my sweet tooth! I used to love eating one or five fresh chocolate-chip cookies, and sticky candies were my waistline's downfall. But now I find that much sweet to be unappealing, and prefer those chocolate-chip cookies to be made with very dark chocolate that balances the sweetness better.
No, I am not on the insane bandwagon that calls for the most bitter chocolate available, but a 70% dark chocolate is just right. And yes, this is just a boring segue into the point, which is that spicy cookies might be the way to go. These gingersnaps have a fair amount of sugar, but the sweetness is in counterpoint to the ginger; it isn't front-and-center.
* I say "mostly" because I am not rigid about it. I have cut most carbs, but relish the occasional pizza or great loaf of bread or a great hamburger bun to accompany a fresh-ground burger. All things in moderation, including moderation!

******
Well this looks interesting! A bit short on details, but still promising.
New Tech Makes Perishable Food Last For Months Without a Fridge, Helping Farmers and the Planet
One day I will do a study on how long sous vide food will last in the refrigerator. It makes no sense to me that we can't use it for medium-term preservation. Hell some foods are cooked at temperatures that kill salmonella in 30 seconds...for two days!
[Hat Tip: Misanthropic Humanitarian]

******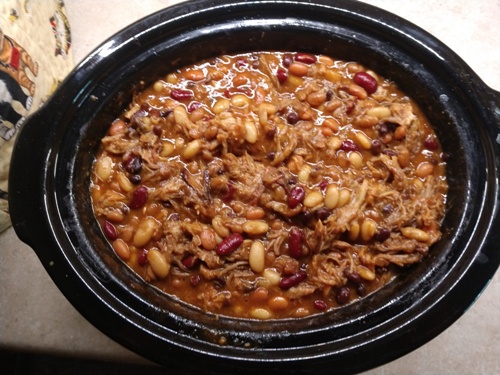 Yeah...baked beans are rarely bad. These have been tuned up by commenter "ERF" with the addition of a few pounds of smoked meat, and doesn't that sound good! I usually use bacon, but I will be trying this variation as soon as I can manage some leftover smoked...anything. I tend to eat it all in one sitting, and steal some off the plates of my guests.

As long as we are talking about barbecues, a big hit for Independence Day yesterday were my meaty beans. I usually freeze leftovers I have from the smoker and save them for other meals in the future. This recipe originally calls for ground beef, pork sausage, and bacon as the meats, but I prefer to use my leftovers because they bring a combination of smoky flavors to the beans that is a great highlight. It is a very easy recipe and I usually like to do it in a slow cooker and just stir it on occasion. Yesterday I used a combination of smoked green ham, pork butt, turkey, and chicken. You can also add sweet peppers or hot peppers depending on your tastes. My wife does not like anything hot, so I keep it mild and she loves it. I've also added more cayenne and hot peppers for others. I've yet to have a batch turn out bad….just a matter of the taste preferences of those eating.

Meaty Beans (makes a large slow cooker full)

Variety of meats, about 2 – 2 ½ pounds, depending on how "meaty" you want it to be.

1 (16 oz) can baked beans

1 (16 oz) can kidney beans

1 (16 oz) can black beans

1 (16 oz) can pinto beans

-1 (16 oz) can great northern beans

1 (16 oz) can cannellini beans

1 clove garlic, crushed

1 large onion (or if you don't do well with onions, about 2 t onion powder)

1 C dark brown sugar (I usually kick in an extra T of molasses)

1 C real maple syrup

1 C ketchup

1/4 C prepared yellow mustard

1/2 C chipotle sauce or chipotle salsa

salt and chili powder to taste
******
This sounds like a really good and simple idea. My guess is that the texture isn't perfect, but the flavor will be fine.
Don't Have an Ice Cream Maker? Use Your Blender.
Ice cream makers are pains in the ass, so any halfway decent work-around is worth a try.
[Hat Tip: Misanthropic Humanitarian]

******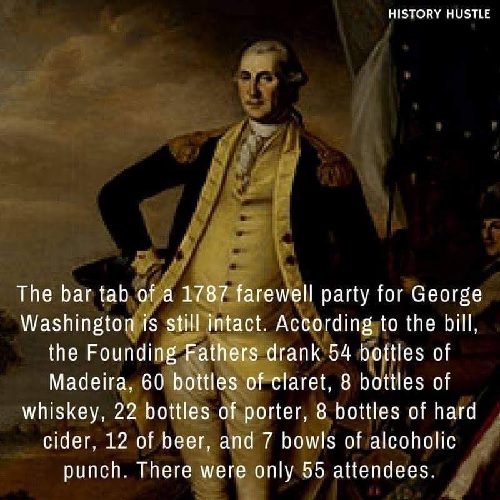 I don't know if the bottles were anything close in size to what we have today, or for that matter if it's real, but I always get a chuckle out of this!
[Hat Tip: Sharon (Willow's apprentice)]

******
Avocados sans thumbprints, beef short ribs that have meat on them (not the stupid little sliver of bone they sneak into the packages), carrots that don't taste like stalky chalk, spare bottles of Van Winkle Special Reserve 12 Year Old Bourbon, an herb garden that actually produces herbs, well-marbled NY strip steaks and elk backstrap to:
cbd dot aoshq at gmail dot com.
And don't think that you are off the hook with maple syrup and French Toast: I'm watching you...all of you! And I am watching you perverts who shake Manhattans and keeping a list for the Burning Times.

posted by CBD at
05:26 PM
|
Access Comments