« In San Francisco, Mostly Lawful Looters Liberate Tens of Thousands of Dollars of Designer "White Supremacy" Handbags from a Niemann Marcus, as Security Guards Simply Watch
|
Main
|
Insurrectionist Cafe: By Unpopular Demand -- The Bats Return Edition »
July 07, 2021
CONFIRMED: THE NSA SPIED ON TUCKER CARLSON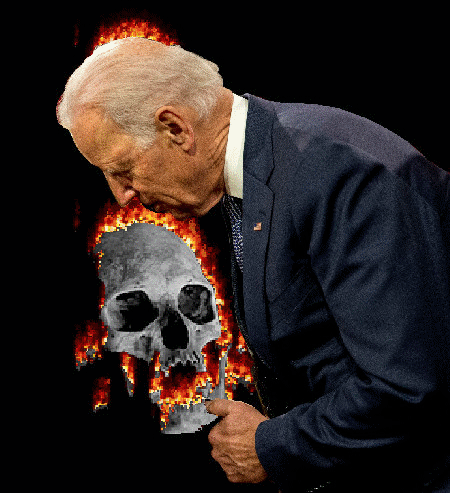 Tucker Carlson reported that a whistleblower inside the government alerted him that his emails were being read by the NSA, and proved it to him by reading from them.
He then said the NSA planned to leak his emails to the media, to get his show "taken off the air." That might be an ambitious goal.
Let's say that is a colloquial, inexact statement of their intent.
Let's say maybe that they just planned to leak the emails to discredit him.
An insistent critic who threatens their power and threatens the Ruling Class whom they serve.
Today Tucker Carlson reported that a journalist that he likes and trust told him that he had received the leaked emails.
Guess what just happened? Jonathan Swann at Axios just "reported" on the contents of the surveilled emails.
THE EMAILS WERE LEAKED TO THE PRESS, JUST AS TUCKER CARLSON'S WHISTLEBLOWER TOLD THEM THEY WOULD BE.
The emails might have been surveilled "incidentally," because Tucker was reaching out to US-based Russia representatives to get an interview with Putin.
You know -- what journalists used to do.
But there is no innocent explanation for why Tucker Carlson's name is included in the emails. Remember, in cases of so-called "incidental" collection of US citizens' data, you're supposed to "minimize" exposure of the person who was spied on by redacting him name and calling him something like US CITIZEN NO. 1.
This is also called "masking."
Here, though, Tucker Carlson's name is de-anonymized -- "unmasked," as Obama officials preferred it -- and left right on the supposedly "incidentally" collected emails.
No effort is made to keep his identity anonymous. Quite the opposite.
Remember, even when someone's emails are "incidentally" collected, their privacy has still been breached, and their constitutional rights have still been violated.
"Minimization"/anonymization/masking is supposed to be a compromise that mitigates the effects of that breach of constitutional rights.
And yet here's the Deep State again, doing what they did to Trump -- just saying "Fuck minimization" and deliberately engaging in spying on a US citizen with no efforts made to protect that citizen.

Finally:
There is also no innocent explanation as to why the emails were leaked to the press, exactly as Tucker's whistleblower told them the NSA planned to leak them.
Even if you "incidentally" spy on a US citizen, and even if you "inadvertently" "forget" to minimize his name and redact his identity -- how can there be any innocent explanation for then leaking the emails to the media?
You cannot claim that it was a mistake. Tucker's whistleblower already told him this was the premeditated scheme of the NSA. They schemed with malice aforethought to do just this.
And now they've done it.
And now National Review will again deny that this has happened, and then say, "Well, if it has happened, I'm sure the Deep State had good reasons to do it."
Just as they said about the FBI spying on Trump -- after having ridiculed the notion of it, right alongside their leftwing Democrat media buddies.
Here was the liberal blog National Review just two days ago, ridiculing the idea that the order to spy on Tucker Carlson could have possibly come from the top:
Against this backdrop of real problems, the notion that NSA director general Paul Nakasone is taking time out of his day to sit around a conference table with his top officers and gravely order, "Launch Operation Unraveling Bowtie!" is implausible.
Say guys -- didn't you also ridicule the idea that Trump was being spied on?
And say: Didn't the order to spy on Trump come directly from James Comey and Andy McCabe? The absolute top of the FBI, in fact?
Not rogue middle-level operatives. Not "some folks from the Cincinnati office."
No, the plan was hostaed at the very top of the FBI and DOJ.
And didn't all of Obama's minions -- who are of course running the Biden Administration -- all resort to lawyerly and plainly false denials of their intent to spy on Trump?
Do you guys... remember this at all?
Boy you guys just... never quite lose your absolute certitude about things, no matter how many times your absolute certitude is proven completely unfounded, do you?
Maybe you should, I don't know, show a little more humility about what you know and what you definitely do not know, huh?
Maybe, especially, given your appallingly poor track records for the past six years?
I will say this for you guys: You all certainly seem to possess a Millennial's Level of Absolute Self-Esteem and Self-Confidence, no matter what facts may arise to undermine it! (I expect you absorb that gift from all the time you spend on Twitter.)
Is there literally anything your Deep State Friends can do that can shake your unshakable confidence in their absolute Pope-like rectitude, if only by a few degrees?
Or at least lighten up on the mocking tone? Maybe phrase it with a caveat that admits past errors, like, "I had trouble believing that the FBI and Clapper's DNI would spy on Trump, but it turned out they had. Still, I'm having trouble believing the NSA would risk so much here."
I feel a little bad calling out people I used to respect like this, but maybe if you just acknowledged your own errors every once in a while -- you know, like you constantly scolded Trump for not doing -- then other people would not be forced to ungracefully point your long history of errors out to you.
And now Andy McCarthy will vouch for all 30,000 members of the NSA, and re-vouch for all 100,000 members of the DOJ. All a bunch of straight-shooters and devoted patriots in the cause of Justice and America.
All this preening about what he knows about organizations he hasn't worked for in decades just to show off that he still "knows people" and still has clout in DC.
One More Thing: For the Deep State Defenders in Conservative, Inc., let me point out to you that it is the position of the "Biden" Administration that "right-wing extremism" is the number one threat to National Security that we face."
They have therefore very clearly laid out the predicate as to why they would be justified in doing anything they could to stop "right wing extremism" and further "insurrection."
Anything. As long as it saves just one life.
So based on that: Why do you keep claiming it's "implausible" that they would act in accordance with their own publicly-stated assessment of who the "real terrorists" are?
They have re-oriented the national security apparatus to claim that dissident conservatives are literally the greatest threat to the Republic.
Why would they claim that, and then not act upon that belief?
By the way:
Among those who "unmasked" the names of Americans "incidentally" spied upon?
One Joseph Robinette Biden, the Vice President under the spy-happy authoritarian socialist Obama.
Also remember: Tucker Carlson reported a lot on the Obama/Biden administration's extreme "unmasking" of political opponents.
And now here he is himself, "incidentally" spied on, but then deliberately unmasked.