« Gun Thread: What Would You Do Edition!
|
Main
|
Daily Tech News 12 July 2021 »
July 11, 2021
Sunday Overnight Open Thread (7/11/21)
(Photo H/T Jewells)
***
The Quotes of The Day
Quote I


"Appropriate discussions around concepts like white privilege remain perfectly appropriate for a high school class, like contemporary issues. These charges of dismissal are about Mr. Hawn refusing to provide his students with access to varying points of view, which is required under Tennessee law. And these charges are about Mr. Hawn, again, assigning inappropriate materials to his students."Sullivan County Director of Schools Dr. David Cox
Quote II

"So how quickly we can get this under control and which way we go depends on what we do now to overcome disinformation. What we really need to do at this point is make vaccination the easy choice. It needs to be hard for people to remain unvaccinated. Right now, it's kind of the opposite. It's fine. It's easy if you're unvaccinated. You can do anything you want to do anyway. At some point, these mandates by workplaces, by schools, I think it will be important to say, hey, if you want to opt-out, you have to sign these forms, get twice weekly testing. Basically, we want to make getting vaccinated the easy choice. That is what it's going to take for us to actually end the pandemic." CNN medical contributor Dr. Leana Wen
Quote III

"This is one of the management tools that we are using. So, it definitely helps remove pythons from the wild," she said. "Every python matters. Every python that we can remove, and engage the public to help us in those removal efforts, is helpful."
Kristen Sommers of the Florida Fish and Wildlife Conservation Commission
Quote IV

"We are calling on all Communists to take to the streets where these provocations are being staged and oppose them,"
Cuban President Miguel Diaz-Canel
***

President Trump's speech at CPAC.
***

Wow sex and money find a way to look legitimate. Wow, I'm so shocked. Not.

Two dozen massage schools with connections to prostitution or fraud, or sometimes both. And regulators who know about the problem, but lack the authority to act.

Those were the findings from a USA TODAY investigation last week focused on the role massage schools play in funneling licensed workers to illicit sex spas.

These institutions often operate in plain sight, in office parks or commercial strips, but regulators say they're difficult to identify. And prosecuting sex trafficking is challenging because it can rely on the willingness of immigrant women to admit they were forced to engage in sex acts.

So it's often a seemingly insignificant detail, like exam answers hidden in a boot or a forged signature on official school documents, that prompts action. Local massage boards monitoring their licensure data are often the ones who uncover suspicious schools, USA TODAY found.
***

To borrow a line from the late great Warren Zevon, Don't knock on my door
If you don't know my Rottweiler's name

"Ignore No Soliciting Signs, Use Your Script": Vaccine Door-Knocking Documents Revealed

As the Biden administration peddles its plan to send door-knocking missionaries across America to spread 'vaccine awareness' (and keep track of who's vaccinated and who's not), White House-coordinated FEMA "surge teams" are being assembled to reinforce local efforts on the ground.

Even if you were vaccinated, it's none of their GD business.
***

Masshole meets Sconnie Boy.
***
Horrifying, just horrifying. Chief Covid Kung Flu scammer in chief is just horrified by people who oppose his "view of science".
***

So our score at the moment regarding space flight is: Richard Branson 1 - Elon Musk 0.

A week before his 71st birthday, the billionaire mogul successfully flew aboard the VSS unity, which touched down at Virgin Galactic's New Mexico hub Spaceport America earlier today.

Travelling aboard the space plane VSS Unity, Branson climbed to an altitude of 90km (295,000ft), offering a view of the curvature of the Earth and four minutes of weightlessness for those onboard.

VSS Unity took off beneath the wings of a carrier aircraft known as VMS Eve, named after Branson's late mother Evette Branson.
***

I've started to make our own bacon here at Casa Misanthrope. It looks like I'm living a healthy life after all.
THE METAPHYSICS OF BACON
I know you've all heard of the famous "plant-based" impossible burger, which is deeply confusing because I've always thought every one of my burgers was "plant-based"—cows eat plants, and then I eat the cow. QED. Now comes news that someone is trying to make "plant-based bacon," and count me skeptical. Actually, if you do a web search, you will find lots of links to "vegan bacon," which has to be near the great oxymoron ever conceived by a postmodern English department. I say, with Homer Simpson, that you'll never replace that miracle animal that gives us bacon, hot dogs, sausage, pork shops, baby back ribs, kielbasa, and the rest.

Our friends at the indispensable Foundation for Economic Education did a roundup of 15 key facts and health benefits of bacon a while ago, and some of these deserve highlight and commentary (in italics):
***
Lobotomies? No. Electric shock? Yes. Watch out Kennedy children.

A federal appeals court has overturned The U.S. Food and Drug Administration's ban on the use of controversial electric shock devices used at the Judge Rotenberg Center.

The devices are specifically used to "correct aggressive or self-harming behavior in adults and children," the residential school said. The devices are also used at only one facility in the country, which is in Canton.

In March 2020, the FDA banned electrical stimulation devices (ESDs) used for self-injurious or aggressive behavior.
Just imagine if Old Man Joe would have had Teddy worked on......
***
They certainly took their sweet time in doing this.

DISTRICT OF COLUMBIA
Fencing Around US Capitol Removed Six Months After Jan. 6 Breach

BY REUTERS July 11, 2021 Updated: July 11, 2021biggersmaller Print
WASHINGTON—More than six months after the Jan. 6 breach on the U.S. Capitol by supporters of then-President Donald Trump, the remaining high-security fence surrounding the white-domed building has been removed, police said on Sunday.
***
The ONT Musical Interlude
On this day: July 11, 1996 - Jonathan Melvoin
Jonathan Melvoin keyboard player with the Smashing Pumpkins died from a drug overdose in New York City aged 34. Smashing Pumpkins drummer Jimmy Chamberlin who was with Melvoin tried but failed to revive him after Chamberlin was allegedly advised by 911 operators to put Melvoin's head in the shower. Several songs were inspired by his death, including Sarah McLachlan's hit single 'Angel.' He was the brother of Susannah and Wendy Melvoin of Prince and the Revolution. Melvoin had also been a member of The Dickies. via thisdayinmusic.com
On this day: July 11, 2014 - Tommy Ramone
Producer and drummer Tommy Ramone (Thomas Erdelyi), from the influential punk rock band the Ramones died aged 65 following unsuccessful treatment for bile duct cancer. He was the last surviving original member of the Ramones before his death. Erdelyi was also an assistant engineer for the production of the Jimi Hendrix album Band of Gypsys. via thisdayinmusic.com
***

So he never passed the Cause & Origin classwork. Now he's just a Genius Award Winner.

A former Northville firefighter recently was arraigned on two felony arson charges in connection to a fire that destroyed his home in Plymouth Township.

Patrick Nolan, 40, is now residing at Wayne County Jail. He is expected to return to 35th District Court later in July.

He faces a charge of arson of an insured dwelling, which could mean life in prison if convicted, and a charge of second-degree arson, a crime that could mean 20 years in prison.

Michigan Attorney General Dana Nessel has been investigating the Shefield Court fire with the Michigan Department of Insurance and Financial Services' Fraud Investigation Unit.
***

A jury gets the verdict correct. Tonight's Feel Good Story of The Day.

A woman who was charged with assault after striking a person with her SUV last summer during a protest following the death of George Floyd in Minneapolis has been found not guilty of that charge by a Denver jury.

After jurors handed down their verdict on Friday, attorneys for the driver, Jennifer Watson, issued a statement on the firm's Facebook page that said, in part, "Ms. Watson should not have been charged. We appreciate the jury's verdict of not guilty to the assault charge."

However, jurors did find Watson guilty of a misdemeanor offense for reckless driving, Fox News reported.
***

Tonight's ONT has been brought to you by First Responders.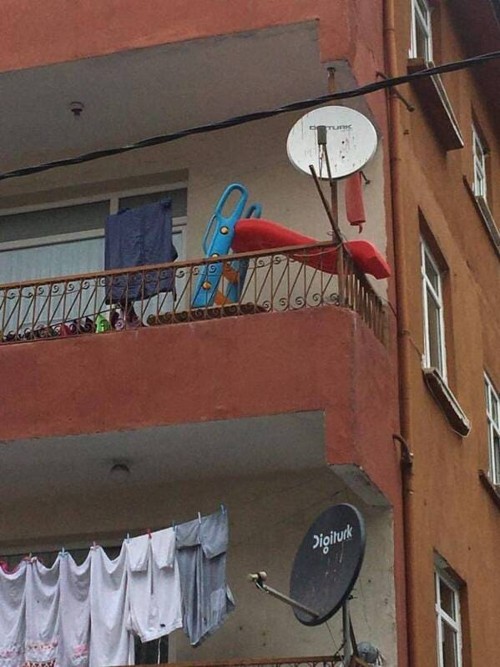 Weekly commenter stats for week of 7-11-2021

Top 10 commenters:
1 [963 comments] 'Bete' [135.98 posts/day]
2 [469 comments] 'Sponge - Saying Ashli Babbitt'
3 [460 comments] 'Aetius451AD'
4 [437 comments] 'sven'
5 [417 comments] 'Just a side note '
6 [416 comments] 'flounder'
7 [377 comments] 'Norfolk Bug '
8 [375 comments] 'Skip '
9 [356 comments] 'rhennigantx'
10 [347 comments] 'JT'
Top 10 sockpuppeteers:
1 [352 names] 'Norfolk Bug ' [49.70 unique names/day]
2 [121 names] 'Bete'
3 [83 names] 'Duncanthrax'
4 [25 names] 'Count de Monet, checked out of the Heartbreak Hotel (4I/2K)'
5 [24 names] 'bartholomew'
6 [24 names] 'pookysgirl, asking questions'
7 [23 names] 'f'd'
8 [22 names] 'andycanuck (UHVv4)'
9 [21 names] 'Axeman'
10 [20 names] '18-1'

posted by Misanthropic Humanitarian at
10:31 PM
|
Access Comments