« Insurrectionist Cafe: Seinfeld But It's Mashed Up With Hit Songs from the Era Edition
|
Main
|
Daily Tech News 7 July 2021 »
July 06, 2021
Tuesday Overnight Open Thread (7/6/21)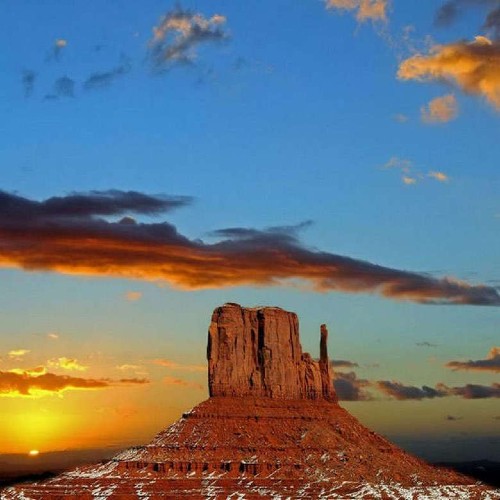 ***
The Quotes of The Day
Quote I

"This has been my nightmare every day for the last three years. It's like Groundhog Day: it's the first thing I think about every morning, and the first thing my husband and I talk about. Every day is a day without end." Jeanne Pouchain
Quote II

"You can imagine, 11 armed individuals standing with long guns slung on an interstate highway at two in the morning certainly raises concerns and is not consistent with the firearms laws that we have here in Massachusetts." MA State Police Col. Christopher Mason
Quote III

"But she has shown no remorse. She continually calls and has sexually explicit conversations with the inmate in question and boasts about the crimes she carried out,"Fresno County Assistant Sheriff Steve McComas
Quote IV

The truth is that the necessities of life—safety, affordability of the essentials, transportation, power, and fuel—are now iffy. If 15 years ago, Americans more or less saw each other as fellow citizens rather than as members of rival tribes, now they are resegregating into Dark Age bands. In place of oral bards and mythic sagas, we have dry and racist "critical race theory." Victor Davis Hanson
***

Now that the Kung Flu restrictions are being lifted, this certainly does not help the tourism business.

A bloody Fourth of July weekend ended with at least 150 people killed in more than 400 shootings that occurred across the country, according to data compiled throughout the weekend.

In New York City, at least 35 people were shot in 29 shooting incidents from Friday through Monday, with at least two of the incidents resulting in deaths, the NYPD said. Overall, at least four murders occurred in the city.

During the same period last year, the NYPD recorded 55 shooting incidents, 78 shooting victims and 16 homicides.
Funny thing, rural areas where guns are as common as television sets don't see this kind of violence. Jeez, I wonder why.

While we are covering tourism; San Francisco remains a top destination in my bucket list. Just kidding I wouldn't step foot there.

Watch: Looters Ransack San Francisco Neiman Marcus In Broad Daylight

A mob of looters were captured ransacking a Neiman Marcus store in San Francisco - smashing display cases, stealing handbags, and running out of the building before the police arrived at around 6 p.m., according to the Washington Examiner.

The merchandise-laden suspects were seen running out of the store before jumping into a getaway car that sped off. According to KTVU's Henry K. Lee, at least 9 people were involved.

What that city needs is a DA and an entire police department made of Harry Calahans.
***
Hmmm a shorter work week but the same pay? Of course it was well received, public sector was the beneficiary. Four-day week 'an overwhelming success' in Iceland
Workers reported feeling less stressed and at risk of burnout, and said their health and work-life balance had improved. They also reported having more time to spend with their families, do hobbies and complete household chores.
Will Stronge, director of research at Autonomy, said: "This study shows that the world's largest ever trial of a shorter working week in the public sector was by all measures an overwhelming success.
"It shows that the public sector is ripe for being a pioneer of shorter working weeks - and lessons can be learned for other governments."
***
We don't need no stinkin' minimum global income tax Uncle Paste Eater.

Nine countries are rejecting the Biden administration's proposed "global minimum tax."

During last month's meeting of the G7, President Biden and other world leaders endorsed a "strong global minimum tax" of at least 15%. The White House called the policy "a critical step towards ending the decades-long race to the bottom that pushes nations to compete over who can offer the lowest tax rate to large corporations at the expense of protecting workers, investing in infrastructure, and growing the middle class."
***
XTube, a pornography site, owned by MindGeek, will shut down permanently on September 5.

At the time of publishing, there is no definitive statement on why XTube, part of the Pornhub Network, is closing. But the clues are there.

MindGeek has controversially become the largest pornography business in the world. It both owns adult video platforms — such as Pornhub, RedTube, and YouPorn — and production companies, like Brazzers Digital Playground, and Reality Kings.
***
Imagine if President Trump told such a whopper? However, our current lot of journalists are nothing more than overpaid Democrat Public Relations experts.

'It's a long story': Joe Biden called out for telling Dodgers a tall tale about his baseball glory days.

The Biden administration hosted the 2020 World Series champion Los Angeles Dodgers on Friday, and in typical fashion, the president couldn't help but make up a story about his own baseball greatness. Unfortunately, but not uncommon with President Biden, the tale exists only in his mind.

In an effort to perhaps feel macho, Biden began telling members of the Dodgers that he used to be quite the baseball player, nearly putting a ball over the fence "at the old Washington stadium" during a congressional baseball game.

"In the very beginning, I used to be a center fielder," Biden says during his speech after congratulating the team (and for some reason Satchel Paige, who never played for the Dodgers). "It's a long story," Biden said before trailing off as he's known to do.
***

Pause and think the next time you want to bitch about spiders. Spiders are ridding us of snakes.

When it comes to human fears of the animal world, snakes and spiders are right up there. According to a new study, perhaps snakes should be fearful of spiders. It seems arachnids the world over like to chow down on the reptiles.

The study, published in The Journal of Arachnology, has the straightforward title Spiders (Arachnida: Araneae) Feeding on Snakes (Reptilia: Squamata). The researchers looked at 319 reports of spiders feeding on snakes from every continent except Antarctica. Most of the events occurred in the US and Australia
***

What does Singapore know that the USA doesn't? Treat Covid Kung Flu disease as flu and not some special ailment.

Singapore is making plans to stop counting its daily Covid-19 cases in a roadmap to resuming normal life by treating the virus like any other endemic disease.

The city nation of 5.7 million has so far enforced some of the strictest and most successful pandemic-busting rules on the planet, recording just 36 deaths by curbing the virus through tough border restrictions, lockdowns and mass contact tracing and testing.

But in a nod to the public's "battle weariness" after 18 months of maintaining a low Covid strategy, three leading members of Singapore's Covid-19 taskforce have proposed a "roadmap" to return to quarantine-free travel, large gatherings and to end the tally of daily cases.

"Instead of monitoring Covid-19 infection numbers every day, we will focus on the outcomes: how many fall very sick, how many in the intensive care unit, how many need to be intubated for oxygen, and so on. This is like how we now monitor influenza," wrote the trade, finance and health ministers in a joint op-ed in the Straits Times.

"We can't eradicate it, but we can turn the pandemic into something much less threatening, like influenza, hand, foot and mouth disease, or chickenpox, and get on with our lives."
***

Once again Judicial Watch does what Conservative, Inc. won't do.

Judicial Watch is suing the Department of Justice (DOJ) for records of communications between the FBI and major banks that gave officials data on financial transactions on Jan. 5 and 6 by suspects linked to the Jan. 6 incursion on Capitol Hill.

The Washington, D.C.-based government watchdog filed its suit after the FBI failed to respond as required by federal law to the group's Feb. 10, 2021, Freedom of Information Act (FOIA) request for: "All records of communication between the FBI and any financial institution, including but not limited to Bank of America, Citibank, Chase Manhattan Bank, Discover, and/or American Express, in which the FBI sought transaction data for those financial institutions' debit and credit card account holders who made purchases in Washington, DC, Maryland and/or Virginia on January 5, 2021, and/or January 6, 2021."
***
The ONT Musical Interlude
On this day: July 6, 2020 - Charlie Daniels
American singer, songwriter and multi-instrumentalist Charlie Daniels died age 83 of a hemorrhagic stroke. He is best known for his contributions to Southern rock, country, and bluegrass music and scored the 1979 number-one country hit 'The Devil Went Down to Georgia' He was inducted into the Grand Ole Opry in 2008, the Musicians Hall of Fame and Museum in 2009 and the Country Music Hall of Fame in 2016. via thisdayinmusic.com
&&&
On this day: July 6, 1971 - Louis Armstrong
American jazz trumpeter, singer and bandleader, Louis Armstrong died. Had many hits including the 1964 US No.1 'Hello Dolly!', 1968 UK No.1 'What A Wonderful World' plus 'When The Saints Go Marching In', 'Ain't Misbehavin', and 'We Have All the Time in the World.' He made frequent use of laxatives as a means of controlling his weight, resulting in Armstrong appearing in humorous, advertisements for laxative product Swiss Kriss; the ads bore a picture of him sitting on a toilet, as viewed through a keyhole, with the slogan "Satch says, 'Leave it all behind ya!" via thisdayinmusic.com
&&&
***
There are numerous reasons why this business is searching for employees. Genius Award Winners.

SINGAPORE — Angered with a co-worker who kept appearing nude at a fish farm where they worked, a man hit his colleague on the head with a mallet.

Saw Paing Soe Thu, 35, was jailed for a year and a month on Tuesday (6 July), after he pleaded guilty to one count of voluntarily causing hurt with a dangerous weapon.

The Myanmar national and his 38-year-old compatriot Aung Win Htut worked on a fish farm located at sea near Lim Chu Kang.

About one to two months before the incident, Aung Win Htut walked around the fish farm nude, prompting Saw Paing Soe Thu to tell him not to walk around naked.

Things came to a head on 9 April this year, when Aung Win Htut emerged from a shower without clothes at around 6pm. Saw Paing Soe Thu was cooking when his co-worker walked to the cooking area to turn off the fire heating his kettle.
***

I bet the survivor didn't care about "white privilege". Tonight's Feel Good Story of The Day.
Joseph Diener, 16, and Dominic Viet, 15, were riding their bikes in Columbia, Missouri, on Friday to survey the damage after a massive rainfall flooded parts of the city.

All of a sudden they heard someone screaming for help.

The young woman was swimming with a friend at Jay Dix Station, where deep floodwaters had engulfed an entire basketball court.

She was quickly drowning.
***

Tonight's ONT has been brought to you by Smart Military Blog Tactics.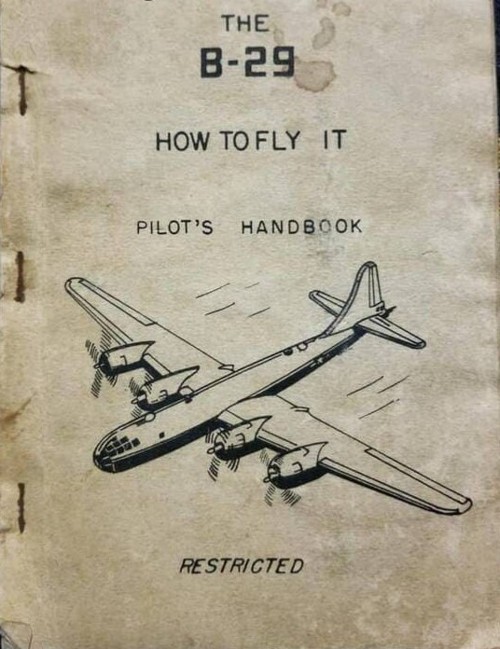 Notice: Posted with permission by the Ace Media Empire and AceCorp, LLC. For a transcript of tonight's ONT please send $5.00 and SASE.


posted by Misanthropic Humanitarian at
10:02 PM
|
Access Comments