« Poll: Majority of Americans Don't Think That Biden Is Making the Decisions in the White House
|
Main
|
Insurrectionist Cafe: Seinfeld But It's Mashed Up With Hit Songs from the Era Edition »
July 06, 2021
Quick Hits: Six Months After the Four Hour Insurrection Edition
Selfless Democrat politician donates Holy Relic to Smithsonian: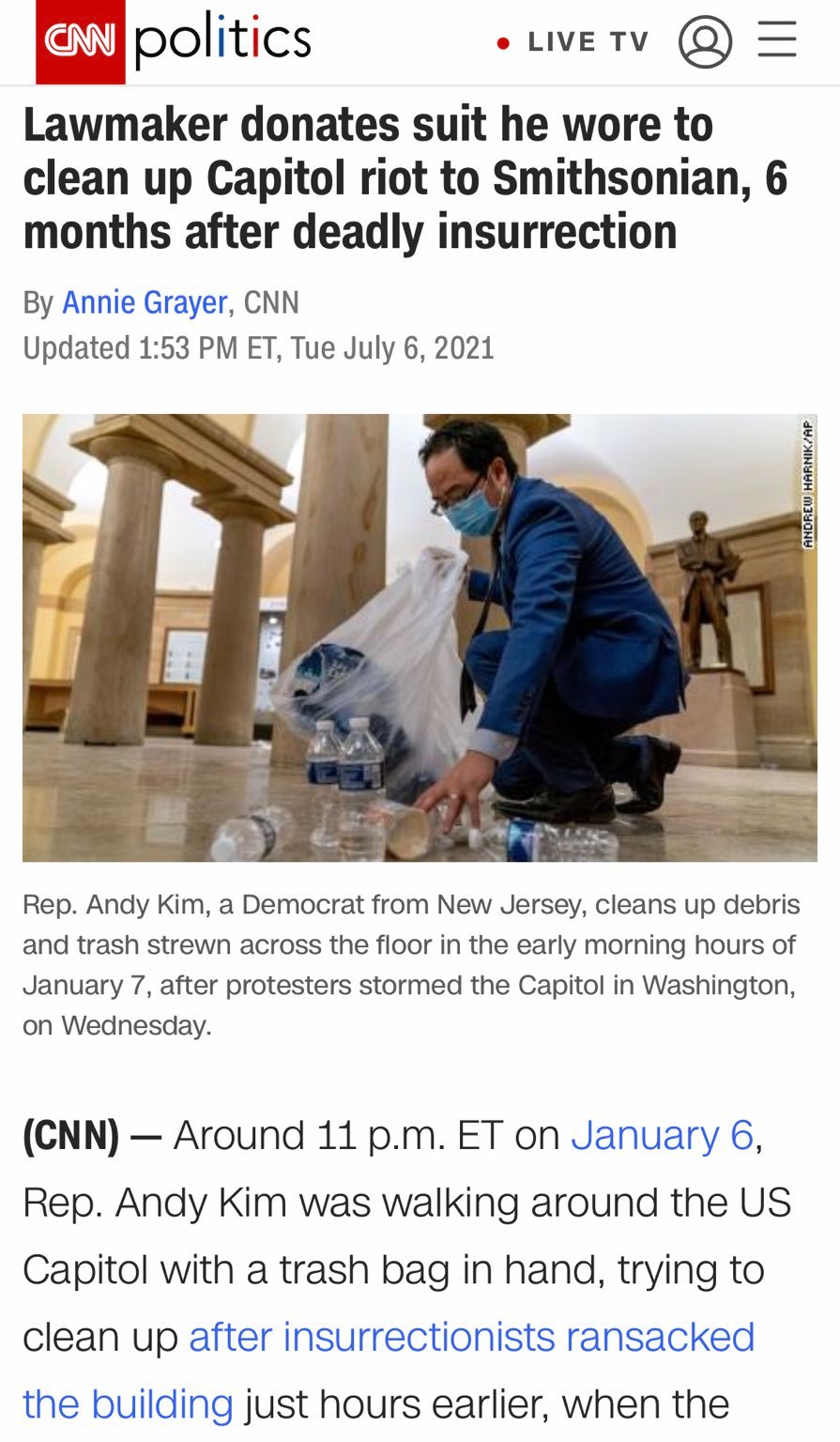 Racism, sexism, white supremacy and transphobia shot 104 people in Chicago this weekend, killing 14 of them, and shooting 13 children.
The fans at the Chicago White Sox game cheered Lori Lightfoot and Governor Pritzker for their expert leadership during this spree of murders.
Matt Gaetz says he'll nominate Trump for Speaker of the House if the Republicans take it in 2022:
Yeah, crazy they never found that guy, huh?
Or maybe not so crazy.
People the Ruling Class (both left and "right" sides) believe should be treated with compassion:
Notice nothing actually happened to them, but we should be Concerned about their mental health anyway.
Now let's turn to the people that the Ruling Class do not believe deserve humane treatment -- and these people actually are being abused.
He starts with military contractor Raytheon:
Click the tweet to read the documents.
Non-binary Fat-Positive pop princess Demi Lovato is a stone-cold moron. You have to hear her answer to the question, "What's your favorite dish?"

posted by Ace at
05:59 PM
|
Access Comments