« Insurrectionist Cafe: Weird and/or Memorable Commercials Edition
|
Main
|
Daily Tech News 6 July 2021 »
July 05, 2021
Monday Overnight Open Thread (7/5/21)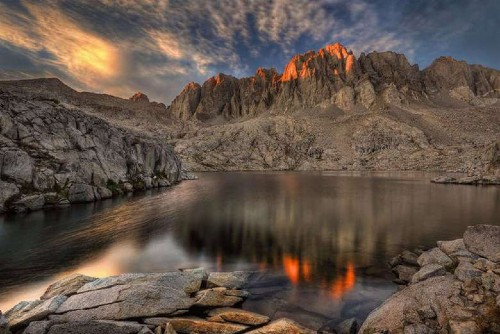 ***
The Quotes of The Day
Quote I

"I love fireworks but boy do they pollute the atmosphere and cause anxiety with the noise in some. at some point we are going to have to give up some things for the the well-being of Mother Earth and humans to survive." Rosanna Arquette
Quote II

But let's also remember that we're babies as a country. We're basically going through puberty in comparison to other countries' timeline, and we're gonna go through growing pains. We are going through growing pains. This is not an excuse, this is just the reality, and this is good, because we gotta keep learning, we got to keep maturing, we gotta keep striving, we gotta keep climbing, we gotta keep building. And we gotta make sure we maintain hope along the way, as we continue to evolve.Matthew McConaughey
Quote III

"I'm no prude or interested in letting Big Brother run our lives, but what we are now allowing has gone way beyond the original intent of the vanity plate program. This is not an attempt to implement strict puritan guidelines. … There are plenty of opportunities for free speech." Maine
State Sen. William Diamond, D-Windham.
Quote IV

"One of our staff made the joke 'what if we did this with alcohol?' A light bulb went off in my head." Inventor and owner of Below Zero, Will Rogers
***

Once again, he makes too much sense, Paul Joseph Watson.
***

You can take me home anytime Lord. What brain washing looks like.
***

Wearing a face diaper is not normal and it should never be treated as normal.

More than 156 million people in the U.S. have been fully vaccinated. But even though the Covid-19 vaccines are very effective against all the known coronavirus variants, including the highly transmissible delta variant that is spreading rapidly, some communities and physicians are urging a return to masking.

On Thursday, the St. Louis County and city public health departments issued a warning about the spread of the delta variant and advised a return to masks indoors, even if vaccinated. Earlier in the week, the Los Angeles County Department of Public Health announced it "strongly recommends" that everyone wear a mask indoors after an increase in cases.
***

Hey Musk, if it was so easy everybody would be doing it.

Elon Musk just now realizing that self-driving cars are a 'hard problem'

Overpromising and underdelivering

Tesla CEO Elon Musk is finally admitting that he underestimated how difficult it is to develop a safe and reliable self-driving car. To which the entire engineering community rose up as one to say, "No duh."

Or at least that's how it should have happened in a just world. Instead, all the Tesla sycophants and ass-kissers on Twitter told Musk to keep up the good work, that they believed in him, and encouraged him to hurry up and roll out the latest version of his "Full Self-Driving" software that, it's worth pointing out, does not enable a Tesla vehicle to drive itself without input from the driver.
***

Stopping climate change. Yeah, well this isn't going to work with me. How about you?

In order to save the planet from catastrophic climate change, Americans will have to cut their energy use by more than 90 percent and families of four should live in housing no larger than 640 square feet. That's at least according to a team of European researchers led by University of Leeds sustainability researcher Jefim Vogel. In their new study, "Socio-economic conditions for satisfying human needs at low energy use," in Global Environmental Change, they calculate that public transportation should account for most travel. Travel should, in any case, be limited to between 3,000 to 10,000 miles per person annually.
***

Another day just another label.

Gov. Cuomo's youngest daughter isn't just out and proud, she's getting specific about her sexual orientation — sort of.

Michaela Kennedy-Cuomo, 23, who came out in an Instagram post last month as "queer," declared herself "demisexual" this week during an appearance on Instagram.

"Demisexual people only feel sexually attracted to someone when they have an emotional bond," according to WebMD.

"When I was in elementary school, I feared that I was lesbian. When I was in middle school, I came out to my family and close friends as bisexual. When I was in high school, I discovered pansexuality and thought, 'That's the flag for me.' And I've recently learned more about demisexuality, and have believed that that identity resonates with me most," she said on a livestream with Donato Tramuto, the former CEO of Tivity Health and a donor to the Robert F. Kennedy Center, which employs her mother, Kerry Kennedy.
(Emphasis added by yours truly)
***

If there is a market for something, the private sector will figure it out. Government? Not a chance.

In 2016, Columbus, Ohio, beat out 77 other small and midsize US cities for a pot of $50 million that was meant to reshape its future. The Department of Transportation's Smart City Challenge was the first competition of its kind, conceived as a down payment to jump-start one city's adaptation to the new technologies that were suddenly everywhere. Ride-hail companies like Uber and Lyft were ascendant, car-sharing companies like Car2Go were raising their national profile, and autonomous vehicles seemed to be right around the corner.

"Our proposed approach is revolutionary," the city wrote in its winning grant proposal, which pledged to focus on projects to help the city's most underserved neighborhoods. It laid out plans to experiment with Wi-Fi-enabled kiosks to help residents plan trips, apps to pay bus and ride-hail fares and find parking spots, autonomous shuttles, and sensor-connected trucks.

Five years later, the Smart City Challenge is over, but the revolution never arrived. According to the project's final report, issued this month by the city's Smart Columbus Program, the pandemic hit just as some projects were getting off the ground. Six kiosks placed around the city were used to plan just eight trips between July 2020 and March 2021. The company EasyMile launched autonomous shuttles in February 2020, carrying passengers at an average speed of 4 miles per hour. Fifteen days later, a sudden brake sent a rider to the hospital, pausing service. The truck project was canceled. Only 1,100 people downloaded an app, called Pivot, to plan and reserve trips on ride-hail vehicles, shared bikes and scooters, and public transit.
***
The ONT Musical Interlude
Born on this day, July 5, 1943 - Robbie Robertson
Canadian musician, songwriter, film composer, producer, actor, Robbie Robertson. He joined The Hawks in 1962 who became know as The Band. Bob Dylan and the Hawks toured the United States throughout 1965 and a world tour the following year. As a songwriter, Robertson is credited for writing 'The Weight', 'The Night They Drove Old Dixie Down', 'Up on Cripple Creek', 'Broken Arrow' and 'Somewhere Down the Crazy River'. via thisdayinmusic.com
&&&
Born on this day, July 5, 1950 - Huey Lewis
American singer, songwriter and actor from Huey Lewis and the News who had the 1985 UK No.11 & US No.1 single 'The Power Of Love'. Their third, and best-selling, album was the 1983 Sports, and they contributed to the soundtrack of the 1985 feature film Back to the Future. Lewis previously played with the band Clover from 1972 to 1979. via thisdayinmusic.com
***
When you prepare to sell a car what are some of the things you do? If you don't think things through you could become a Genius Award Winner.

Police: Man charged in girlfriend's murder tried to sell car with victim dead in backseat
***

Not every body hates the USA. Tonight's Feel Good Story of The Day.

"Very patriotic scene in Haslet, Tx Walmart 7/3/21 someone started singing the National Anthem and people joined in," text overlaying the video read with the caption: "God bless Texas and God bless the USA!"
***
Weekly commenter stats for week of 7-4-2021

Top 10 commenters:
1 [517 comments] 'Joe Mannix (Not a cop!)' [72.97 posts/day]
2 [409 comments] 'TheJamesMadison, back to random thoughts'
3 [352 comments] 'Skip '
4 [334 comments] 'Just a side note'
5 [324 comments] 'Quint'
6 [312 comments] 'Miklos'
7 [286 comments] 'Bete'
8 [285 comments] 'rhennigantx'
9 [275 comments] 'DB- just DB (iTXRQ)'
10 [268 comments] 'rhomboid (OTzUX)'
Top 10 sockpuppeteers:
1 [308 names] 'Miklos' [43.47 unique names/day]
2 [55 names] 'Duncanthrax'
3 [47 names] 'Joe Mannix (Not a cop!)'
4 [42 names] 'Bete'
5 [32 names] '18-1'
6 [24 names] 'wth'
7 [24 names] 'Hairyback Guy'
8 [23 names] 'Count de Monet, checked out of the Heartbreak Hotel (4I/2K)'
9 [23 names] 'gp Has A New Keyboard'
10 [23 names] 'Art Bell'
***

Tonight's ONT has been brought to you by Auto Accessories.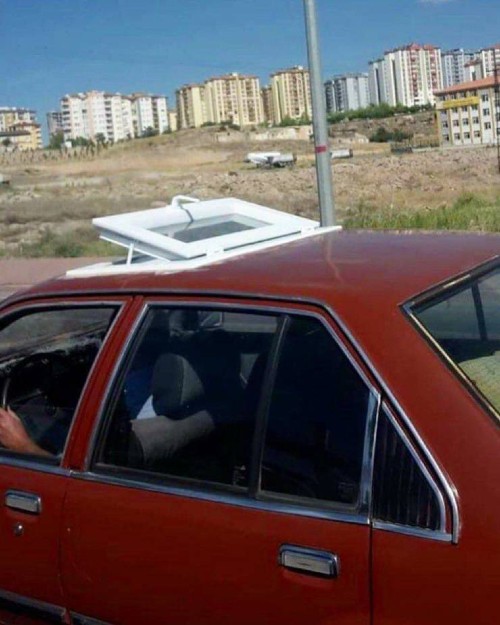 Notice: Posted with permission by the Ace Media Empire and AceCorp, LLC. Legally reviewed and approved by Dewey, Cheatem & Howe, S.C. No shirts, no shoes, no lingerie, no problem.

posted by Misanthropic Humanitarian at
10:00 PM
|
Access Comments