« Daily Tech News 2 July 2021
|
Main
|
Mid-Morning Art Thread »
July 02, 2021
The Morning Report - 7/2/21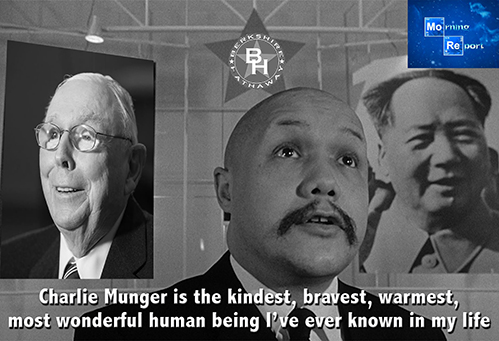 Good morning kids. The July 4th weekend is here. As the United States of America celebrates its 245th birthday, the nation formerly known as the United States of America continues its seemingly inexorable slide towards a mass grave. I say seemingly because there is of late quite a bit of kicking and screaming from where it counts; at the grassroots level. And since we really can't know the future with any degree of certainty, and it's always full of surprises, it's better to soldier on and hope for the best, for no other reason than to be a giant pain in the ass to our tormentors.
That preamble, in particular the reference to a mass grave, is unfortunately appearing less and less hyperbole and more and more a warning as the days, weeks and now six months have passed since Black Wednesday January 6th. So many illusions have shattered and so many cold hard truths have slapped us across our collective masked face. The coldest and hardest being just how corrupt the institutions we had relied on - and more crucially believed almost blindly - to be just, fair, moral and ethical. How wrong we were, and especially about something we thought was the least likely to be affected by the rot: business.
Charlie Munger -- the billionaire investor and Berkshire Hathaway Vice Chairman -- insisted the "Communists did the right thing" while talking about the Chinese regime's oppression of it citizens and businessmen in China.

Following criticism of the Chinese Communist Party's financial and regulatory system, Ma disappeared for months from the public eye. Many suspected he had been arrested or even killed by the Chinese Communist Party. While Ma has since been seen in public, Chinese authorities have summoned him for questioning and quashed his forthcoming Ant Group initial public offering (IPO).

To Munger, however, the "Communists did the right thing."

The establishment Republican billionaire, who claimed Donald Trump wasn't "morally qualified" to be President, made the claim on a CNBC feature with Becky Quick focused on his relationship with his longtime business partner Warren Buffet.

Speaking about financial regulation in the U.S., Munger asserted that "the communist Chinese behave the way I am talking in favor of, and our own wonderful free enterprise economy is letting all these crazy people go to this gross excess."
While Munger was referring to his and his boss' hatred for independent trading platform Robinhood horning in on their action, his remarks in praise of the Chi-Coms - who are responsible for the lion's share of the well over 150 million victims of socialism and communism - are no less chilling. No doubt, pseudo-intellectual eggheads and pinheads like Thomas Friedman and Robert Reich, neither of whom ever held an actual real job where you get your hands dirty, nor have the faintest idea how to run a lemonade stand let alone meet a payroll, have an ideological hard-on for "benevolent, enlightened" dictators and autocrats just like them who can "make the trains run on time" merely by decree. 320 million unwashed proles, none of whom have any advanced degrees or the proper crease in their pants or savor the taste of arugula (or catamite penis), going off and doing their own thing is a sin. They are too ignorant to know what's best for them. Naturally, it is they and the Mungers, Buffetts, Zuckerberg's, Soros's et al of this world that are. And raking in billions and billions for their munificence - of rhetoric, not money or deeds - is just a nice fringe benefit.
This is where we're headed. The destruction of small business and the private sector and the consolidation of the manufacture and distribution of all goods and services into a handful of corporate entities that operate at the behest of the government. Hell, the way it seems and probably is is that the government operates at their behest. What the manufactured crisis of Chinese COVID did not kill, and it wiped out a vast swathe of small business across the nation, the current junta is going to finish off.
If you wanted to find the group getting the rawest deal in 2021 America, you might start with small-business owners. Many are finding themselves working 60- or 80-hour weeks just to scrape by. During the height of [Chinese] COVID-19, these companies were especially beaten down. Between Jan. 1, 2020, and Dec. 31, 2020, about 30% of U.S. small businesses closed, while total small-business revenue decreased by 31%, according to Economic Tracker. During the same period, the stock market boomed, and multinational corporations continued to thrive. The effects of this economic destruction are apparent in communities all over the country. Boarded-up storefronts on main streets across America are the norm.

Given this dynamic, it's almost incomprehensible that Senate Republicans are about to help pass an infrastructure package that unleashes the IRS to collect more revenue through aggressive policing of small businesses . . .

. . . In the face of all this, Senate Republicans' answer to fund the bipartisan infrastructure package is to unleash more IRS agents on small businesses to close the so-called tax gap. The tax gap is the difference between what the IRS calculates it's owed and what is actually paid each year. The IRS claimed the gap was $600 billion in 2019. That's a lot of money. If this were a matter of nabbing tax cheats, it would be a great solution. That's not what we are talking about, unfortunately. The tax code's complexity leads to confusion and inadvertent errors much more than it leads to actual fraud . . .

. . . It also wasn't too long ago that the nonprofit tax office at the IRS under Lois Lerner was found to have delayed applications from conservative nonprofits more than they did for liberal nonprofits, presumably for ideological reasons. Using the IRS's enormous power to tip the political scales was another massive breach of trust with the American people . . .

. . . It's amazing, but no longer surprising, that Washington Republicans are so unable or unwilling to read where their voters are. Increasing numbers of Republicans think Washington exists primarily to cater to huge corporate interests at the expense of individuals and small businesses. Looks like the GOP may be lining up to prove them right. If it's possible for trust levels in political institutions to fall any further than they already have, the Senate's Republican negotiators may have just found the key to making it happen.
Of course much of the real manufacturing of goods is now overseas. Much of it is in China. And China is all over this country - in our schools, our businesses and in our government. "We have always been at war with East Asia" is not just a line from 1984. Except we have never been aware of it until perhaps recently. Pundits talk about a coming "war" with China. Forget it. China has been and is at war with us. Except they are fighting it asymmetrically. But their front line soldiers are not in the PLA. They are our own citizens and neighbors; in our schools indoctrinating our kids against us, in our media pumping out pro-commie anti-western propaganda, and in our government bribing everyone from local dog-catcher all the way up to the demented stooge that was installed in the White House last January.
While Lincoln certainly was right in that "If destruction be our lot, we must ourselves be its author and finisher. As a nation of freemen, we must live through all time, or die by suicide," the poison we took came from Russia and is now being exploited by China. But hell, why blame them? We saw it, knew it, and did nothing about it. We can blame the Leftists for sure, but those allegedly on the right (I'm looking at you, Bush family) are equally guilty.
On a personal note, I hate giving the schnorrer pitch but if you can please hit my and Ace's tip jars. It helps keep the lights on, at least until we get carted off to the gulag.
Happy and safe 4th of July.

CIVIL WAR 2.0: LEFTIST PERSECUTIONS, CAPITOL HILL BLACK WEDNESDAY PROTEST AFTERMATH, DEMOCRAT PUTSCH, AMERICAN DISSOLUTION
NOTE: The opinions expressed in some links may or may not reflect my own. I include them because of their relevance to the discussion of a particular issue.
ALSO: The Morning Report is cross-posted at CutJibNewsletter.com if you want to continue the conversation all day.
Follow us on Twitter: @CutJibNews
Follow us on Instagram:@Cutjibnewsletter

posted by J.J. Sefton at
07:18 AM
|
Access Comments