« Hunter Biden's Laptop Contains Photos of Joe Biden Meeting With Hunter's Foreign "Business Partners" -- Despite Joe Biden's Vow That He Had No Part in Hunter's "Businesses"
|
Main
|
Jen Psaki Repeats Absurd Lie that Republicans Are In Favor of Defunding Police;
Babbles Stupidly When Asked to Name a Single Republican Calling for Defunding the Police »
July 01, 2021
Quick Hits
Actor James Franco has agreed to pay $2.2 million dollars to former students at his "acting school" who claimed he sexually harassed them.
Supposedly, he had his "students" act in increasingly sexual scenarios.
James Franco and associated entities have agreed to pay $2,235,000 to resolve a lawsuit alleging he pushed acting students into performing in increasingly explicit sex scenes on camera. The details of the settlement were revealed in court filings made public Wednesday. The proposed deal is being put to a Los Angeles judge for approval.

Sarah Tither-Kaplan and Toni Gaal, two former students in Franco's acting class, led the lawsuit in October 2020. While the #MeToo movement has shed light on all sorts of misbehavior in Hollywood and beyond, this was a rare instance where alleged sexual exploitation became a putative class action. The complaint alleged that those who were taught by Franco at Studio 4 Film School in New York and Los Angeles were the victims of fraud.
This is just for the economic damages. He's also agreed to pay non-economic damages, but so far, those are secret due to being under judge's seal.
They jointly released this statement:
As part of the settlement, the parties have also agreed to a statement that reads in part: "While Defendants continue to deny the allegations in the Complaint, they acknowledge that Plaintiffs have raised important issues; and all parties strongly believe that now is a critical time to focus on addressing the mistreatment of women in Hollywood. All agree on the need to make sure that no one in the entertainment industry -- regardless of race, religion, disability, ethnicity, background, gender or sexual orientation -- faces discrimination, harassment or prejudice of any kind."
The plaintiffs didn't demand that Franco admit anything. They just wanted the money.
That's fine, but... whatever. Stunning and Brave, Stunning and Brave, Stunning and Bravie.
Megan McCain will reportedly announce that she's leaving her gig as "the conservative" on The View to spend more time with her bearclaws.
Meghan McCain will announce on Thursday that she is walking away from her role as the token conservative on ABC News' "The View."

"It was her decision," a person close to McCain told Fox News.

McCain is expected to explain her decision to viewers during Thursday's program and has been hesitant to provide details even to her closest friends. The news was first reported by the Daily Mail and has been confirmed by Fox News.
Great, I can't wait to see who hires this nepot next to do her "as a young conservative, I support every jot and tittle of the leftist agenda" schtick.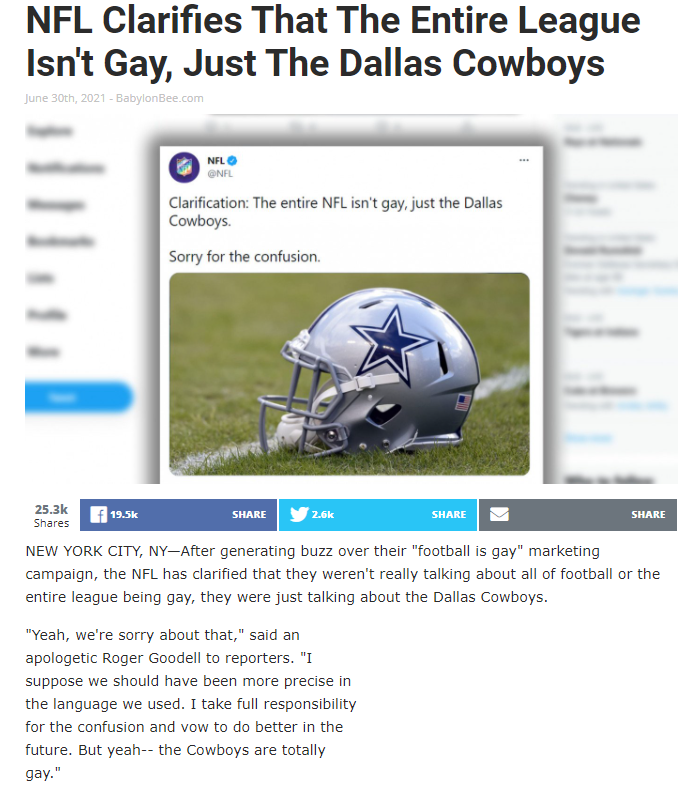 Are you sad that Pride Month is over? Well don't worry, LGBT activists have your back.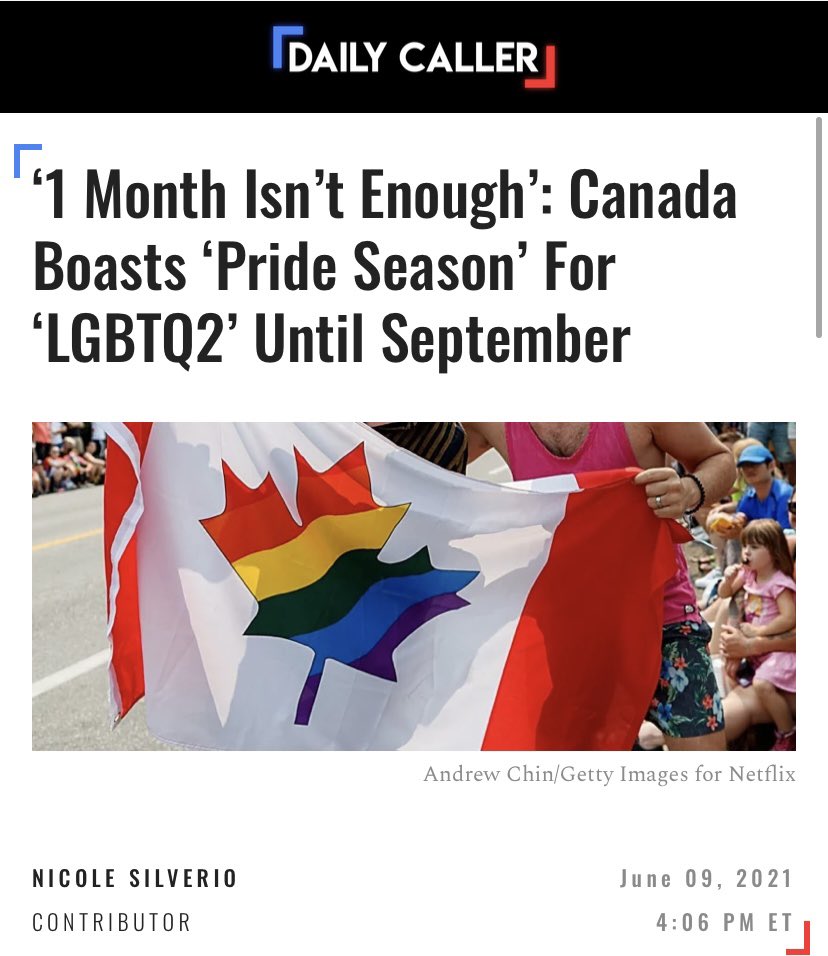 "Transfeminine jurist" and "bioethicist" tells us we must not "genderize animals," because doing so will reinforce the illusion that sex is "in the body."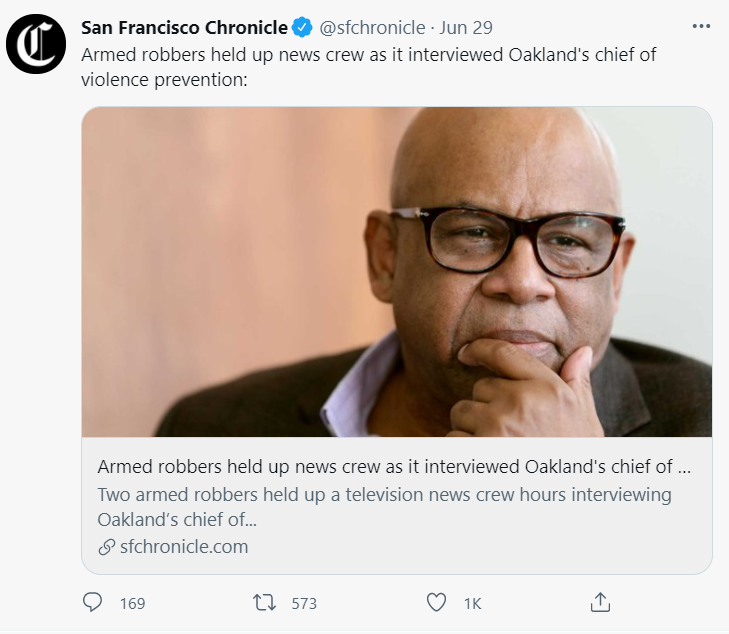 https://www.sfchronicle.com/crime/article/Armed-robbers-held-up-news-crew-as-it-interviewed-16280448.php

Two armed robbers held up a television news crew that was interviewing Oakland's director of violence prevention outside City Hall on Monday afternoon, just hours after the police chief warned of worsening crime amid cuts to the police budget.
Oakland police reported that the two suspects approached the newscasters at 3:09 p.m. and tried to steal a camera. After a scuffle, a security officer pulled out a gun and ordered the suspects to leave. They fled without the camera. No injuries were reported.
A statement from the Police Department described the incident but did not identify Guillermo Cespedes, head of the city's Department of Violence Prevention, as a victim.
Not a cult:
Lori Lightfoot says that 99% of her critics are racist and sexist.
Sounds like she's campaigning to be Kamala Harris' new chief of staff!
Trump baits Joe Biden on taking the cognitive ability test:
Grandmas arrested for "parading:"

posted by Ace at
05:25 PM
|
Access Comments