« Saturday Evening Movie Thread 07-03-2021 [Moviegique]
|
Main
|
Daily Tech News 4 July 2021 »
July 03, 2021
Saturday Overnight Open Thread (7/3/21)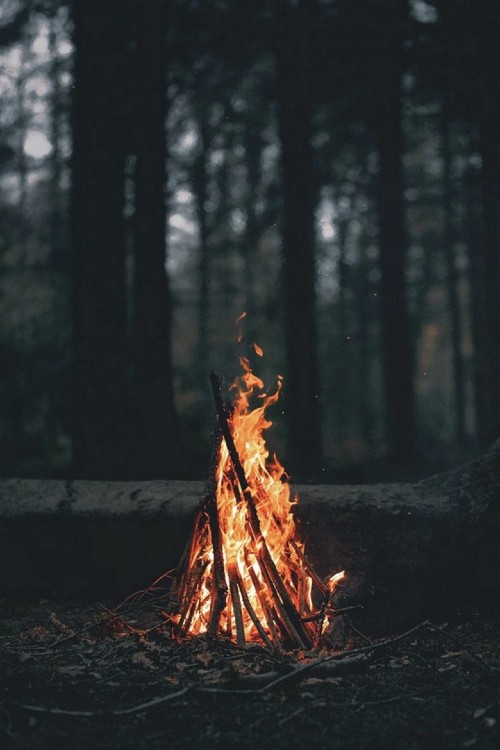 ***
The Saturday Night Joke
Having already downed a few power drinks, she turns around, faces him, looks him straight in the eye and says,
"Listen here, good looking. I will screw anybody, anytime, anywhere, their place, my place, in the car, front door, back door, on the ground, standing up, sitting down, naked or with clothes on... It doesn't matter to me. I just love it!"
His eyes now wide with interest, he responds, " No kidding... I'm in Government too. Are you federal or state?"
***
Amazon Never Should Have Named It 'Alexa'

Parents of Alexas, heckled with constant demands, beg the company to rechristen the faceless maid.

Going ahead, we may need to rethink fashioning the household robot maid in the likeness of a woman with a human name. In hindsight, assigning them common human names in order to do our bidding was probably not a great idea. Only with the wisdom of years could we know that this could have gone wrong. Now that at least tens, possibly hundreds, of millions of people have grown accustomed to ordering around "Alexa" for years, Alexas want their names back.

As we know, Amazon accepts psychological torture as a course of business, and Amazon consumers are too lazy or callous to care, and that unholy union perpetuates human suffering. As distraught parents told the BBC, Amazon's home pod and its users are tormenting children. One parent said that they've legally changed their child's name and switched schools in order to escape children and adults' relentless harassment. Another parent claimed that bullies constantly order their 6-year-old to play music, and a third, Lauren Johnson, started an awareness campaign called "Alexa is a human." In an open letter on the site, the family collectively writes that the constant demands of their daughter Alexa are "devastating."
***
Longbow vs. Crossbow. Ginger vs. Maryann. Ford vs. Chevy. Hot dog is a sammich or not.


In addition to being a scholar of the English language who's contributed to multiple dictionaries and launched his own massive online etymological dictionary, Barry Popik is a hot dog expert.

As such, he feels, quite frankly, that the hot dog is sandwich. Case closed.

"There is no doubt in my mind that a hot dog is a sandwich. It is meat between bread. It is similar to the 'sausage sandwich' that is served at street fairs," he told First We Feast. "In the 1880s and 1890s and 1990s, the names 'sausage sandwich' and 'hot dog sandwich' were common. 'Sandwich' got dropped, but it's still a sandwich — the same as it always has been."

Popik is entitled to his opinion, but, as you've undoubtedly found out when discussing the topic at your office, home or local, it's not one that's shared by everyone (not by a foot-long shot).
***

At the least the city isn't trying to enter this delicate private enterprise.

The city of Flint, Michigan has sold its former Police Training Academy to a cannabis company that will convert it into an indoor marijuana growing facility. The Flint City Council approved the sale in a tight 5-4 vote a month ago. The property had been listed for a week but only received two offers, both from cannabis concerns. One party, represented by Flint attorney Brenda Williams, came in at $20,000, but the second bid was for $500,000. From MLive:
***
Dark Chocolate is the best. Convince me otherwise.
***
Subject matter: Who gives a rat's ass. What did Mother say, "If you can't say anything nice about someone don't say anything"?

During a recent appearance on the Brazilian streaming show Inside with Paulo Baron, former Van Halen frontman Sammy Hagar took some shots at the man who preceded him in the role as the lead singer for the hard-rocking, hard-partying 1980s band.

Not one to mince words, Hagar ripped into David Lee Roth while talking about the differences between the two singers. "He's a real character. He's a showman. He's all show. I enjoy him," Hagar said of Roth. "But you talk about cringing. I can't imagine how he feels when he looks at some of them old videos, the way he was dancing and moving, and the way he was singing live sometimes. I don't know how he feels about all that, but I don't think he cares. He's not what he's saying he is; he's pretending. He's totally bullshit. Everything he does is thought up and it's an image. It's nothing to do with who he is; he is not exposing who and what he is."

Hagar continued on with some remarks that sound as if they contain some subtext. "He puts on this whole big front and comes out: 'I'm here! David Lee Roth is here!' And then he goes and hides again. Very strange. I don't think he's happy. He's never been married, never had a relationship, never had children. It's, like, 'Man, how do you live like that?' I don't know. I'm a family man. And I love women. I love women and children. He hasn't aged well, his voice. I don't know. It's hard."
***
The calendar has turned to July 1, and that means one thing: It's time for Mets fans everywhere to wish each other a Happy Bobby Bonilla Day! Why? On Thursday, 58-year-old Bobby Bonilla will collect a check for $1,193,248.20 from the New York Mets, as he has and will every July 1 from 2011 through 2035.

Because of baseball's salary structure, Bonilla's annual payday is often more than some of the game's current young stars will make in a given year -- and this season that even includes the salary of a leading American League MVP candidate and some potential 2021 All-Stars.


But the Mets are not alone in the practice of handing out deferred payments to star players long after they last suited up for the team, with former MVPs and Cy Young winners among the notable names still collecting annual paychecks from their previous employers.

Here is everything you need to know about Bonilla's payday, deferred money in MLB and the current players making less for the 2021 season than Bobby Bo will receive from the Mets on Thursday.
***

It takes all kinds to make the world go round, doesn't it?

A California Highway Patrol officer stopped a Toyota Prius on Friday that had what looks like a Starlink dish fastened to its hood, the agency said in a Facebook post. The "visual obstruction," sitting right smack in the middle of the car's hood, landed the driver a ticket.

"Sir I stopped you today for that visual obstruction on your hood. Does it not block your view while driving?" an officer said, quoted in a post on CHP Antelope Valley's Facebook page. The driver replied: "Only when I make right turns..."

The driver told the CHP officer that they were using the antenna to have Wi-Fi for a business they run out of their car, the agency told CNBC, which first reported on the traffic stop.

"Yes, it is in fact illegal to mount a satellite dish to the hood of your vehicle," CHP's Facebook post continued, citing a state law that bars other view-obstructions like objects hanging from a rear-view mirror, or poorly positioned GPS mounts. "It's about safety folks. These are the real stories of the Highway Patrol. Safe travels everyone."
***
THE ONT MUSICAL INTERLUDE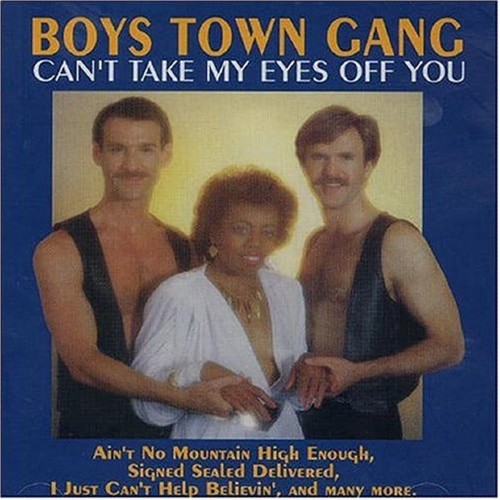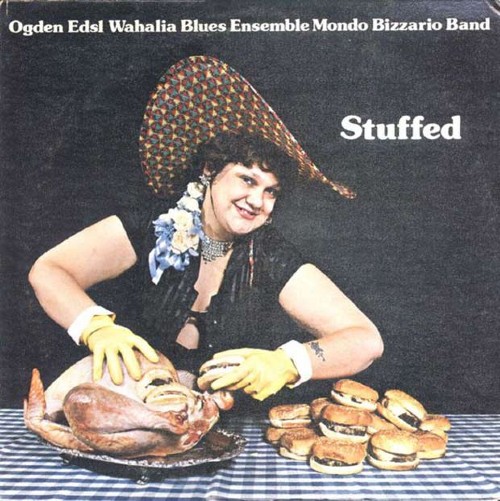 ***
The ONT Is Always Looking Out For You And Your Dog.TM

For most dogs, human food is the ultimate forbidden fruit, which makes backyard barbecue season tricky for their owners. If you're heading to a Fourth of July party with your pup in tow, you probably already know to keep them away from the fruit salad (grapes) and the burger toppings (raw onions). But there are other hazards you may not encounter outside of a barbecue, and you should know what they are.

Bones, skewers, and other choking hazards
The biggest danger to dogs at a cookout isn't poisoning—it's choking. According to the ASPCA, bones from ribs and chicken wings, corn cobs, and discarded wooden skewers are all exactly the right size and shape to cause serious problems. They're also the kind of things people leave out without a second thought. To curious pups, abandoned plates piled with bones, sticks, and corn look like an all-you-can-eat buffet, so keep yours away from food waste.
***

The effects of lightning. Soiled underwear? Yes, I think so. (H/T CBD)
***
Not funny. That's why you are a Genius Award Winner.

Sheffield Lake police chief Anthony Campo retired from the department after 33 years this week after last week leaving a note, apparently reading "Ku Klux Klan," on the jacket of a Black officer, taping it over the "POLICE" wordmark.

The incident, caught on camera, was quickly brought to the attention of mayor Dennis Bring, who acted quickly.
***
Tonight's ONT has been brought to you by Heavy Loads.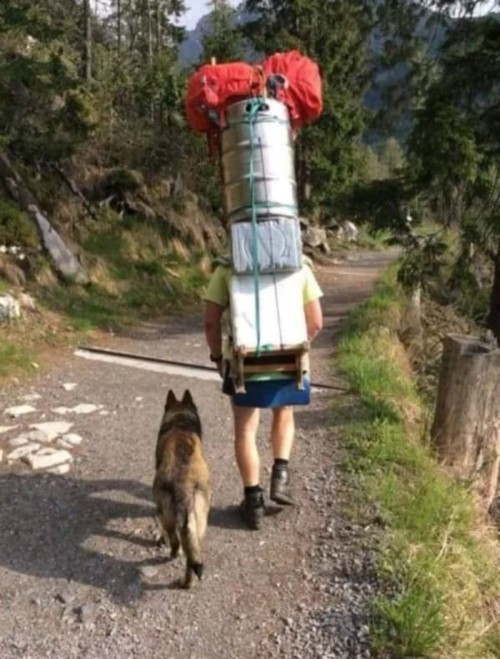 Notice: Posted with somebody's permission.

posted by Misanthropic Humanitarian at
09:51 PM
|
Access Comments