« The Dripping Contempt in Remaining COVID-19 Restrictions [Joe Mannix]
|
Main
|
Are WALKZZZ The Missing Ingredient for GAINZZZ? »
June 25, 2021
Quick Hits: It's Racist to be Critical of Critical Race Theory Edition
In Germany, what is almost certainly a "Stabbing Intifada" jihadist has wounded six and murdered three. Video of the knife-jihadi being fended off by men.
Cindy McCain, chief whore in this faithless family of liars, cheaters, and betrayers, has been appointed to a rinky-dink UN position. I heard she wanted the glamour of an ambassadorial post. Instead, she is paid for her betrayal with a non-glamourous clerical position: "representative to the United Nations agencies for food and agriculture."
Well, Benedict Arnold was paid cheaply, too. Nobody trusts a traitor.
Such is the fate of liars, traitors, and homewreckers. And NeverTrump.
Incredibly, Don Lemon claims that he does not offer his opinions as a CNN "news" anchor -- just "facts" based on his "point of view" as a black homosexual.
As Greg Gutfeld points out to this borderline illiterate, "having a point-of-view" is synonymous with "having an opinion."
A Missouri county has agreed to pay three Al Jazeera journalists $280,000, due the police deploying tear-gas against rioters. Which then affected the "journalists."
What is happening to this country?
Three journalists with Al Jazeera who were tear-gassed during a protest in Ferguson, Missouri, after Michael Brown's death in 2014 have settled a lawsuit with the county whose SWAT team fired the tear gas.

St. Charles County agreed to pay $280,000, according to the law firm Lathrop GPM, which represented the journalists.
A friend quipped: "For that kind of money, we should have just shot them."
From Not The Bee, the Make-a-Wish foundation is demanding that dying children get the covid vaccine before having their wish granted.
Dying. Children.
Who, Not the Bee notes, are often too young for the vaccine, per the CDC guidelines.
Oh well, I'm sure no critically ill children will die because of the vaccine's noted side effects. Critically ill children are noted for their resilience towards additional medical insult.
Republicans are venting over Chairman of the Joint Chiefs of #Woke Mark Milley's disastrous performance:
"I've heard directly from numerous concerned parents, cadets, soldiers, and veterans about West Point hosting Dr. Carol Anderson -- who has called the Republican Party's platform white nationalism -- to lecture about 'whiteness and white rage' and teaching CRT. As a combat vet, I can tell you this is divisive to unit cohesion," Waltz said in a statement to the Washington Examiner.

Waltz had brought up a lecture from Anderson at West Point in the hearing. Austin, contrary to Milley's reaction that followed, said that "as you have described it, it certainly sounds like that's something that should not occur," but wanted to know more specifics.

On Fox News on Wednesday night, Waltz said that he thinks Milley is "confusing Critical Race Theory for some type of diversity training or history class on fascism and communism."
Either confusing it, or deploying the left's favorite rhetorical lie, the motte-and-bailey fallacy. Which is when a dishonest partisan claims something like Chris Wallace did while "moderating" a debate like "Critical Race Theory is just teaching people how to be polite" when challenged, but when not challenged -- when permitted to run in the open with no resistance -- pushing the real agenda, which is, by Critical Race Theorists' proud admission, "Destroying Whiteness."
Indiana Rep. Jim Banks, who last week confronted chief of naval operations Adm. Michael Gilday for including Ibram X. Kendi's How to Be an Antiracist on a "professional reading program" reading list, was also frustrated with Milley's rant.

"I served in the Navy with Sailors from all backgrounds, and we all shared a belief in the goodness of America and our Constitution. In other words, service members are very diverse and very anti-woke," Banks said. "The most ridiculous assertion Milley made was that Republicans are attacking rank and file service members for being woke. The opposite is true -- we're defending service members from indoctrination by woke political leaders."
Yes, they're incredibly dishonest. When you accuse them of being woke and pushing wokeness on the troops who are under their command and therefore are required to repeat their racist propaganda, they say, "I can't believe you're talking badly about our troops!"
This isn't just a leftist deceit; the neocons are big fans of it, too.
I should have included this in the Biden post: when a Democrat Congressman told Biden he needed to get more personally involved in passing legislation, Biden just stared at him blankly, as if experiencing a long spell of Alzheimer's.
And that's a Democrat saying that!
Lauren Boebert @laurenboebert

Joe Biden's Two Point Plan To Stop Crime:

-Violate the 2nd Amendment

-You know, the thing
Ladies and Gentleman, the very moderate, even conservative-leaning straight shooter vouched for by Serial Hack Voucher Andy McCarthy, destroying democracy on the orders of the moderate, centrist, even conservative-leaning restorer of norms relentlessly promoted by NeverTrump:
Let's face it, the Constitution is a White Supremacist Text, huh?
Adam Kinzinger is such a butthurt bitch that he makes Kevin McCarthy look like a Frank Frazetta Mad Axe Lord by comparison:
These bitches have de facto joined the Democrat Party, and then they whine that we're not treating them like our frenz no more.

FEAR HIM:

Dudes Posting Their W's on a Stripper's Ass: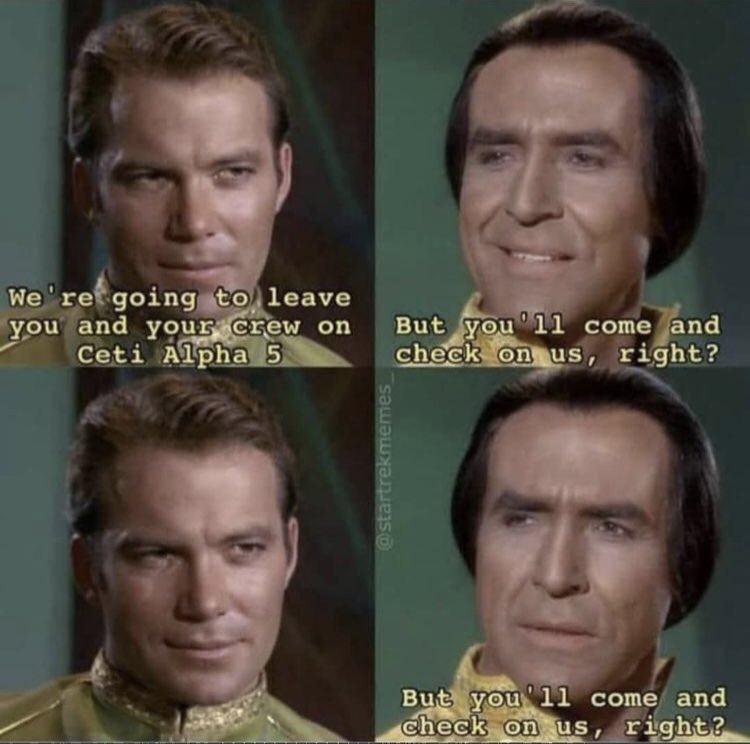 There's a lot of people we need to maroon on Ceti Alpha 5.

posted by Ace at
05:31 PM
|
Access Comments