« Sefton's Occasional Hobby, Arts & Crafts and General Bodging Thread.
|
Main
|
Daily Tech News 27 June 2021 »
June 26, 2021
Saturday Overnight Open Thread (6/26/21)
(Mystery Click Tune H/T Sock Monkey)
***
The Saturday Night Joke
Three women die together in an accident and go to Heaven. When they get there, St. Peter says. "We only have one rule here in heaven, don't step on the ducks!"
So they enter heaven, and sure enough, there are ducks all over the place. It is almost impossible not to step on a duck and although they try their best to avoid them, the first woman accidentally steps on one.
Well, along comes St. Peter with the ugliest man she ever saw. St. Peter chains them together and says. "Your punishment for stepping on a duck is to spend eternity chained to this ugly man!"
The next day, the second woman steps accidentally on a duck, and along comes St. Peter, who doesn't miss a thing. With him is another extremely ugly man. He chains them together with the same admonishment as for the first woman.
The third woman has observed all this and not wanting to be chained for all eternity to an ugly man, is very careful where she steps. She manages to go months without stepping on any ducks. And then one day St.Peter comes up to her with the most handsome man she has ever laid eyes on – Very tall, long eyelashes. and muscular.
St. Peter chains them together without saying a word.
The happy woman says. "I wonder what I did to deserve being chained to you for all of eternity?"
The guy says. "I don't know about you, but I stepped on a duck!"
***

Saturday night, The ONT should be lighthearted yet educational........
So let's start with this video.
AND MOAR LEARNING
***

It sounds like a morale problem in the City of Glendale, AZ.

Fiery accusations have now gone public against Glendale Mayor Jerry Weiers for harassing and threatening a Gila River Arena employee. It all came to light at this week's City Council meeting and it got extremely heated.

"He then told me to eat sh**t and die. My response was appropriate. It was, 'F**k you get out of my garage,'" said Robert Nejbauer, at Tuesday's City Council meeting.

Those words were all allegedly over leaving a parking garage. Nejbauer said he came to public comment to let the other council members know what Mayor Weiers said to him. Nejbauer said his job was to make sure people safely exit the parking garage, and after June 12 UFC fights, he claims Mayor Weiers started trying to go around cars to get out faster.

"He was going fast enough he would've rear-ended the people that were stopped in front of him. I yelled at him to stop and head out the north exit. He pulled up next to me, rolled the window down and said, 'Can the attitude. You don't want to get started with me.' Well, I said, 'You don't want to mess with me. Go out the north exit the way I'm instructing you,'" Nejbauer told the council.

That's when Nejbauer said he would call more security because the mayor was holding up traffic, and things escalated. "He then told me to eat sh**t and die. My response was appropriate. It was, 'F**k you get out of my garage,'" Nejbauer said. "I found out later from a hotel employee that when he got to the top of the ramp that [he said] the guy in the garage should be terminated. 'I'm the mayor. I was about to get out for my car and kick his ass,'" Nejbauer told the council.
***
Special Snowflakes given time outs so they don't melt.

Bumble, the dating app where women are in charge of making the first move, has temporarily closed all of its offices this week to combat workplace stress.

Its 700 staff worldwide have been told to switch off and focus on themselves.

One senior executive revealed on Twitter that founder Whitney Wolfe Herd had made the move "having correctly intuited our collective burnout".

Bumble has had a busier year than most firms, with a stock market debut, and rapid growth in user numbers.

The company announced in April "that all Bumble employees will have a paid, fully offline one-week vacation in June".
***

Ah the joys of youth and the opposite sex.

You've bin defeated! Two boys try to impress girls by attacking a trash can… but the teenagers come off worse when it 'fights back'

Two Russian teenage boys from Naberezhnye kicked a street bin to impress girls

The bin turned upside down and hit both of the youngsters, leaving them in pain

The two boys, 13, were sent to a local hospital - and the girls were not impressed
***

When I was a kid circuses and fairs had side shows with freaks. This link is associated with The Saturday Night Joke.
***

Ever have a bad day at work? Ever have a bad day at work then ended up on YouTube? Ozzy Man play by play-NSFW

">
***

Talk about knowing where your target is. Job well done.
***

The following video was not taken at Mike Hammer's mountain retreat.............

***
The ONT Musical Interlude
Born on this day: 26 Jun 1955
Mick Jones, guitarist, singer with The Clash, who had the 1979 UK No. 11 single London Calling and the 1982 US No. 8 single 'Rock The Casbah. Their 1991 UK No.1 single 'Should I Stay Or Should I Go', was first released 1982. And with Big Audio Dynamite had the 1986 UK No.11 single 'e=mc2'. Jones plays with Carbon/Silicon and also toured the world as part of the Gorillaz live band. via thidayinmusic.com
AND
On this day:26 Jun 1977
Elvis Presley made his last ever live stage appearance when he appeared at the Market Square Arena in Indianapolis. Presley would die less than two months later. The last two songs he performed were 'Hurt' and 'Bridge Over Troubled Water.' Before the show Elvis was presented with a plaque commemorating the 2 billionth record to come out of RCA's pressing plant. via thisdayinmusic.com
***

The Horde is excellent at solving the world's problems. Let's look at this one: Patron leaves incredible tip for server. Owner of establishment takes tip and splits it between all employees. Right or wrong?

'I think the f*ck not': Bartender's $16,000 tip gets split, sparking debate
People are review bombing the restaurant.

An anonymous customer at a New Hampshire restaurant left a $16,000 tip on a $37.93 tab, but people online are outraged that the entire tip did not go to the server. "The waiter who did the work deserves ALL of the 16k," one user wrote.
***
New vehicle prices continue to rise and rise and rise......

You may recall we reported on the average new car price crossing the $40,000 mark back in December 2020. However, Friday's forecast from J.D. Power is remarkable because December auto sales often show inflated dollar figures simply due to increased luxury vehicle purchases: Lexus' "December to Remember" and all that jazz. So for the average new car sold in June of 2021 to cost $40,206 is -- frankly -- ridiculous.

J.D. Power's June forecast showed the expected average transaction price will increase to the $40,000-plus figure, which will be a new record. The ATP is up by $1,667 from May of this year, the previous record by this measure. Vehicle prices, on average, are expected to be 15% higher than in June 2020, mostly due to automakers pulling back on incentives. There's no need to incentivize a car purchase with all the pent-up demand following the pandemic, especially with inventory squeezed by the ongoing chip shortage. Incentive spending will be down about 6%, or nearly $2,000, according to the monthly forecast.
***
Drug dealer playing hide and seek is tonight's Genius Award Winner.

Curious about where the average street dealer safely stores their stash?

Wonder no more!

A Florida Man whose rap sheet includes more than a dozen drug convictions was arrested last month after jailers discovered four "crystal rocks" of methamphetamine stored inside the defendant's "penis skin," according to an arrest affidavit.

Shaft Bang Adams, 30, was collared in mid-May for driving with a suspended or revoked license and booked into the Orange County jail on the misdemeanor count.

Adams, an Orlando resident, was familiar with the lockup owing to his 20-plus prior convictions for offenses like domestic assault; battery; possession of a controlled substance; delivery of cocaine; possession of a firearm by a convicted felon; false imprisonment; and possession of drug paraphernalia.
***

Tonight's ONT has been brought to you by Basic Knowledge.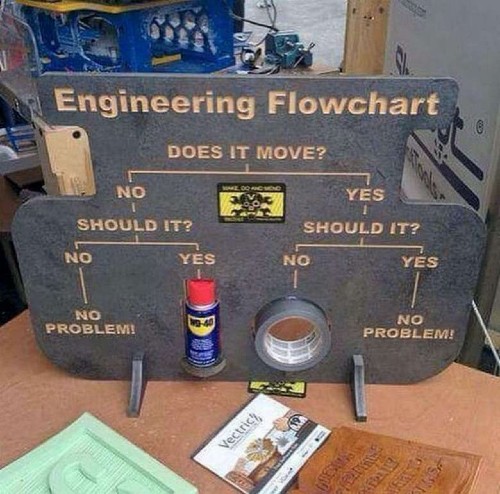 Notice: Posted with permission by the skeletal staff manning the hallways of Ace Media Empire and AceCorp, LLC. Hamsters may or may not be involved.


posted by Misanthropic Humanitarian at
09:30 PM
|
Access Comments