« The Supreme Court Ducks Another Foundational Issue By Claiming Obamacare Litigants Have No Standing to Sue
|
Main
|
Insurrectionist Cafe: Dogs Hanging Out With Their Mixed-Species Friends Edition »
June 17, 2021
Quick Hits: French President Macron Scolds, Bullies, and Humiliates Our Pathetic, Mumbling, Cognitively-Impaired Fraudulent President
Stand up to Russia?
This hunched-over mumbler can't even stand up to France.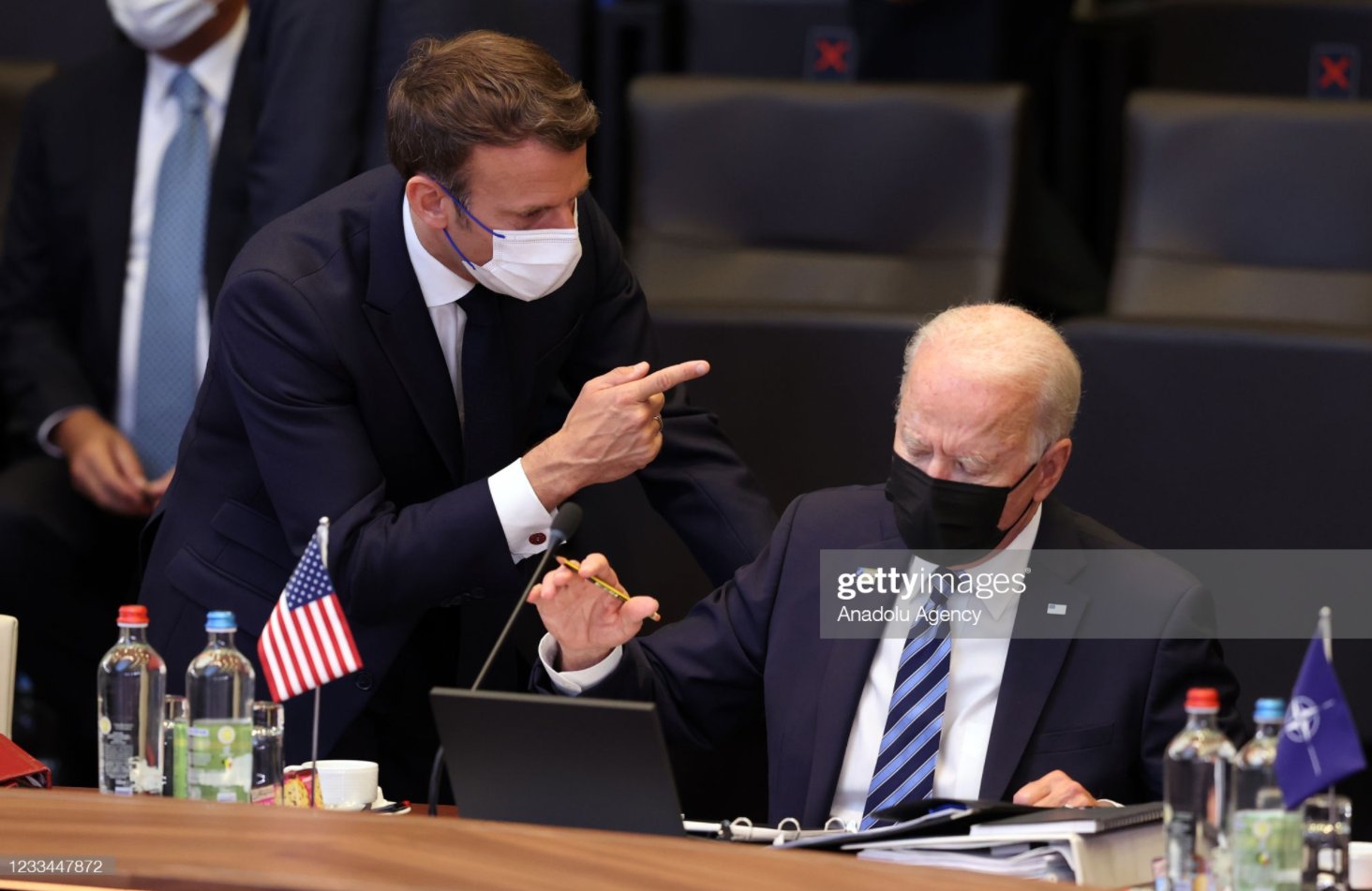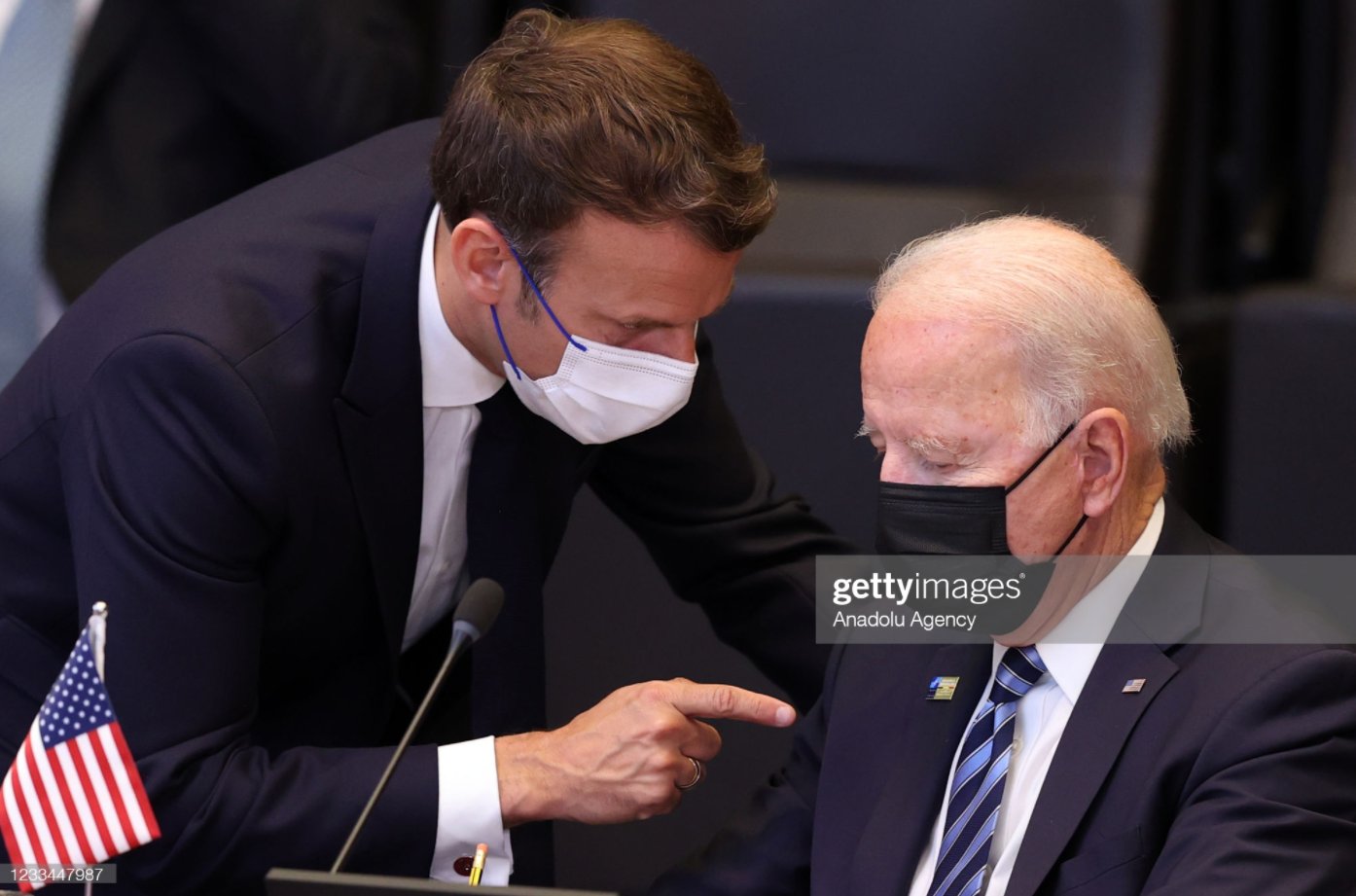 Look at him, looking down.
He's always looking down.
Let me tell you, when I had intense, crippling panic, I would always look down, too. When your brain is betraying you, you want to disappear, and one way to feel like you're hidden is to lower your eyes. Like the ostrich putting its head in the sand -- if it can't see you, you can't see it.
This brain-damaged sexual assailant is always looking down, looking away from people. Always hiding.
Always worried that people will realize his brain is defective and that he's dying.
After jabbing his fingers into Biden's face and letting him know who's boss, Macron announced "America is back" with Biden, meaning, America is now ready to be bullied by Europe again.
Bullying a frail, frightened, confused old man to get what you want.
Well-played, France. Bien joue'.
I can feel Europe's contribution to NATO falling as my blood pressure rises.
@laurenboebert

The world is laughing at Joe Biden.
Speaking of useless criminals who are slaves to China: Hunter Biden referred to Asian women as "yellows" in text, announcing he wanted no sex with "yellow."
EXCLUSIVE: 'No yellow!' Hunter Biden used slur to refer to Asians in 2019 texts with his cousin Caroline who asked if he preferred 'foreign or domestic' women - as he's already been blasted as racist for using the n-word

Hunter Biden referred to Asians with the offensive term 'yellow' in a 2019 text conversation with his cousin Caroline Biden

In the January 2019 texts, Caroline and Hunter were discussing setting him up with her rich, model friends

Caroline asked Hunter: 'Do you want foreign or domestic. I can't give you f***ing Asian sorry. I'm not doing it'

Hunter replied: 'Domesticated foreigner is fine. No yellow'

His father Joe vowed last month to 'stop the hatred and the bias' against Asians
That's from the UK based Daily Mail. The China-connected US propaganda media refuses to report on Hunter Biden -- except to praise his great artistic talent at blowing watercolor bubbles with a straw.
Legal Insurrection: The media is panicking that they're losing control of the narrative on Critical Race Theory, with more and more parents objecting.
So they're doing what they always do when a key political lie of theirs is challenged: Lie harder, claim that CRT is just about teaching that "everyone is equal" (as Noted Fox Anchor Chris Wallace claimed while "moderating" a presidential debate), and demonizing opponents as racists, conspiracy theorists, and spreaders of "disinformation."
In other words, the media is once again checking all three boxes on the Deplatforming Bingo card, so that they can present it to their social media monopolist partners in crime and censor all conservative conversation about yet another political issue.
And yes, Deplatforming Bingo is what this game is all about.
They just deplatformed someone for saying that Biden's illegal immigrant proposal, which would allow in illegals regardless of their criminal history, would make it easier for criminals to come to America.

They intend to win the "debate" by simply outlawing dissent, and winning all "elections" by stuffing the ballot boxes.
And the TrueConservatives of NeverTrump cheer.
Speaking of: It's David French Blessing of Liberty (TM) Day at Chipotle:
Yes, come in to Drag Day at Chipolte, and enjoy their complimentary side of e. coli.
You know how that "study" came to that preposterous conclusion?
By tabulating all cases of physical violence or verbal "violence," and then tabulating all the times that Trump said "Wuhan Virus" or "Chinese Virus." And any other Republicans who said it. (They did not tabulate the mainstream media routinely calling it "the Chinese virus" before they decided to make it official religious doctrine that this was a racist code-whistle.)
One critic counted up and found that 40% of the "hate incidents" on the list were just Trump saying "Chinese virus."
And that's how they found that most "physical or verbal assaults" on Asian-Americans were really perpetrated by whites.

But yeah, ignore your eyes as far as who's beating the shit out of elderly Asian women on the street.
Trust the media. Trust Scientists. Especially social scientists.
Neocons are literally trapped in a Star Trek temporal anomaly bubble where it's always 2003 and calling your opponents "anti-American terrorists" is always the pathway to success:

posted by Ace at
06:43 PM
|
Access Comments