« Victoria Secrets Rebrands Itself as the Lingerie of Choice for Woke, Ugly Women
|
Main
|
Scientist Admits: We Concealed Our Knowledge That a Lab Leak Was Likely Because We Didn't Want to be "Associated With Trump" »
June 17, 2021
Quick Hits: Teachers Union Head Randi Weingartner Finally Addresses the Depression Caused by Forced Isolation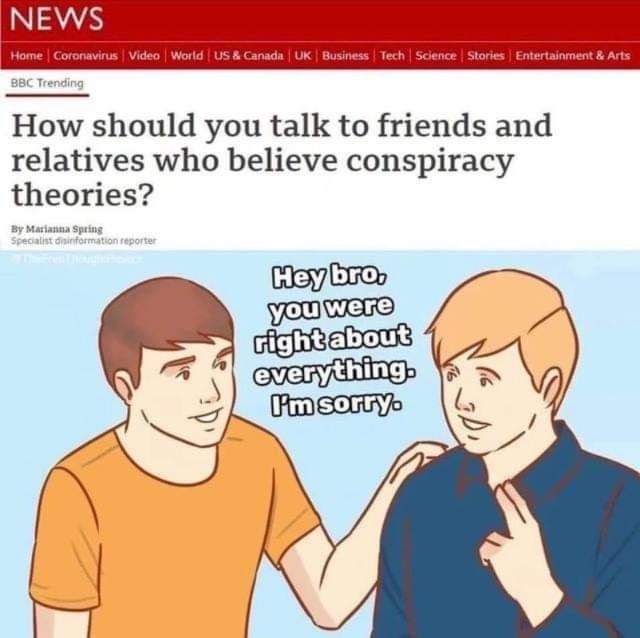 Cardoza Law School will make Critical Race Theory classes mandatory for graduation.
Two members of the Boston School Committee, which oversees all public schools, forced to resign after racist texts revealed.
The racist texts were "anti-white."
At a meeting last fall, the former allegedly had messaged the latter "I hate WR" (West Roxbury), to which Rivera responded she was "sick of westie whites."

Oliver-Davila replied "Me too I really feel Like saying that!!!!"

ABC News notes the texts were sent during deliberations over whether the city should drop an entrance exam requirement for certain schools.

"Best school committee meeting ever. I'm trying not to cry," Oliver-Davila wrote. "Wait until the white racists start yelling at us," Rivera texted back. "Whatever. They're delusional," responded Oliver-Davila.

Rivera (left), a professor of women's, gender and sexuality studies at the University of Massachusetts Boston whose area of expertise is "feminist/critical pedagogies," blamed the controversy on racism: She resigned to "recuperate" from racially disparaging and threatening emails.

She further claimed she was "being targeted as a Latina gender studies professor who teaches about racism, patriarchy and oppression."
I'm surprised they didn't get a bonus.
Notice the indecent interval between being caught saying "I hate whites" and then claiming, "I'm being hate-crimed by racist whites!"
Tater Totters: CNN's Uber Tuber sees lowest ratings in 2021.
CNN's "Reliable Sources" with Brian Stelter has failed to attract one million viewers for 11-straight weeks and averaged only 752,000 on Sunday for its smallest audience of 2021.

Stelter, who claims to cover the media industry but often ignores stories that would tarnish the reputation of a fellow liberal, lost five percent of his viewers compared to the previous week. The struggling show has now finished with less than 800,000 viewers on three different occasions in 2021.

...

"Reliable Sources" has now failed to attract even 200,000 viewers among the crucial demographic of adults age 25-54 for 10-straight weeks. Sunday's episode was seen by only 129,000 viewers among the key demo, which was the show's third-worst performance of the year in the category most important to advertisers.
He does not cover "the media." He covers Fox News.
AllahPundit's favorite Vox "joujrnalist" Aaron Rupar has some quality flip-flopping on yelling at Kaitlin Collins:
One might also say that it should be a baseline expectation of " " " conservative " " " media that they stop taking money from companies that censor their readers, but that's dreaming too large.
"Liberals are idiots," Kurt Schlichter wisely announces to introduce this hysterical leftist's hysteria over the prospect of sending her "fully-vaccinated" child to summer camp.
"Not a cult," as they say.
She's "sticking to her guns" and keeping him home, despite the fact that he's already showing signs of prolonged depression due to being isolated during covid.
Did I mention, the kid is fully vaccinated?
And also, that children almost never get covid and even more rarely get any kind of serious covid, even without a vaccination?
Speaking of depression: teachers union head Randi Weingartner --who successfully lobbied Biden to keep children locked up in their homes so that teachers could continue literally phoning in their lessons from Cancun -- whines that the depression teachers feel due to covid-19 is a grim legacy we're all responsible for.
Yeah, f*** those kids committing suicide, huh, Randy?
Relatedly, a group of Florida parents got their children's masks cultured and discovered dangerous bacteria.
In a press release obtained by TheBlaze and posted at RationalGround.com, six Alachua County, Florida, parents reported the findings of the lab cultures of their children's masks worn in school. The parents sent the six masks to the University of Florida's Mass Spectrometry Research and Education Center after they were worn for five to eight hours, most during in-person schooling by children ages 6 through 11. Although many students across the country likely wore dirty masks indefinitely for numerous days, the face masks studied in this analysis were new or freshly laundered before wearing. One of the masks submitted was from an adult who wore it at work as a cosmetologist.

The resulting report found that five masks were contaminated with bacteria, parasites, and fungi, including three with dangerous pathogenic and pneumonia-causing bacteria.
But the only thing that matters is the #privileged comfort of fat, unhealthy, nonproductive goldbricking government school indoctrinators.
#DefundEduction:
Trigger Warning: Might Will promote suicidal thoughts.
Seriously I had that playing in a hidden tab (hidden because I have 100+ tabs open) and I could not stop it and I did feel and urge to self-harm.
Then I felt a stronger urge to others-harm.
Anyone tired of the left picking "our" leaders and advocates for us?

posted by Ace at
03:37 PM
|
Access Comments