« Happy Father's Day tomorrow, all you Impregnating Persons
|
Main
|
Sefton's Now and Again Hobby, Modeling, Arts & Crafts and General Bodging Post »
June 19, 2021
Saturday Gardening and Puttering Thread, Farewell to Spring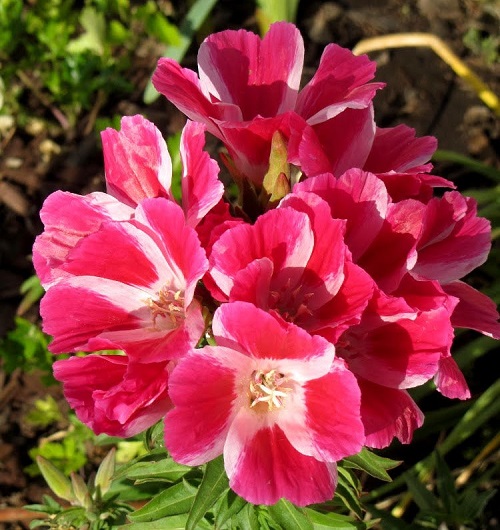 Farewell to Spring from 40 miles north
Happy Saturday! It was 109 degrees here yesterday, with the same forecast for today (better than the earlier forecast of 112 to 117). There are fires in the West. Spring seems to be over around here. And Summer Solstice is tomorrow, on Father's Day this year. Here's a little History of Father's Day from the Old Farmers Almanac. Fathers Day has not been around as long as Mother's Day.
How is the last day of spring treating you and your garden?
The photo above, from 40 miles north, is a repeat. But I love those flowers, which are native north of us. There are 71 species of Clarkia native to California. Many of the others are also delightful. And there are fancy hybrids of Farewell to Spring (AKA Godetia) as well.
We have a special offer to start out summer, from Motionview:
I wanted to make this special offer to the AoSHQ Garden Gnomes before opening it up to the general public.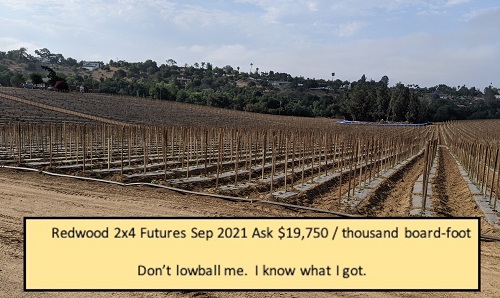 Edible Gardening
We've had some discussion of exotic multiplier onions being grown by members of The Horde in the desert. There is also a Northern version, the Potato Onion.
The origin of shallots and potato onions is uncertain. The earliest clear records of their use come from 12th century France (Fritsch 2003).

Potato onions were once a popular crop in North America, but fell out of favor in the early twentieth century, along with many other staples of the home garden. One possible reason for this is the additional labor involved in harvesting potato onions. Because they grow in a nest that must be divided, they are not as suitable for mechanical harvest as individual standard onions. The storage of bulbs for propagation can also be expensive on a large scale.

Potato onions are grown as a home or small farm product in Europe, North America, and parts of Russia and central Asia. They are grown commercially in Brazil and India (Fritsch 2003). They were grown in Finland commonly until the middle of the twentieth century and 22 varieties have been identified there (Heinonen 2014). Potato onions were reportedly once grown from seed in Russia, which may account for the rich diversity in Northern Europe, where seed production is rare (Leino 2014).
Good information for preppers and those interested in a permanent crop at the link above.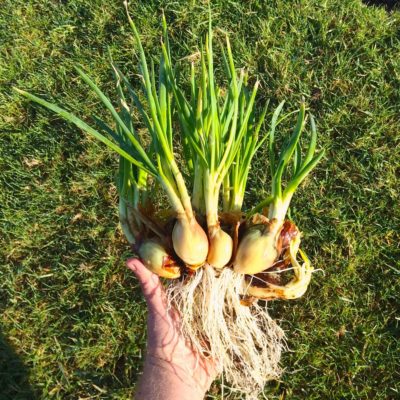 Here is a booklet on Resurrecting Potato Onions,
I really believe there is a bright future for Potato Onions after a century of neglect. But this bright future depends upon acceptance by a wider audience. This audience is not interested in Potato Onions that are "thumb size" as one seed catalog describes them. That audience wants onions that are at least three times their "thumb size." That audience will also be interested in more than just the yellow ones that are currently available. They might like to try the red and white ones mentioned in those old gardening books.

If you were observant, you caught my sentence where I mentioned the white Potato Onions I am multiplying out. Well, let me introduce my next section by telling you I also have developed a red one. Yes, if you were observant, you will note that I currently have all three of the colors mentioned in the old gardening books, and they are no longer extinct, because I have resurrected them. I am working on red, yellow and white Potato Onions that are at least three times larger than any currently offered.

I also believe the future of Potato Onions lies in the hands of home gardeners who are willing to do a little breeding work themselves. In the process they will be able to clean up the viruses and increase the size and assortment of colors of the bulbs.
Update
Some sources say that Potato Onions are the same as Egyptian Walking Onions, but apparently this is not the case.
Potato Onion is simply the common name for one type of multiplier onion. Another type of multiplier onion is the shallot. Potato Onions and shallots both multiply by root division and are classified as Allium Cepa Aggregatum. Egyptian Walking onions, (sometimes called tree onions), are also sometimes defined as multiplier onions, but are classified as Allium Cepa Proliferum. The walking type onions also multiply by root division, but differ from the Aggregatum group by forming bulbils instead of true flowers and seeds.
Potato onions and shallots will apparently cross-breed if they flower at the same time. And Potato onions may also cross-breed with regular onions.
Does anybody grow these? The author of this booklet (in progress) recommends allowing these onions to flower in the event of a flower stalk appearing, and planting the seeds, to eventually obtain better and larger onions. He has done a lot of experimentation, with a lot of variable results in various growing conditions with various strains of onions. He continues to have fun with these plants. Might work for those Arizona onions, too. Who knows?
Reminder that the Old Farmers Almanac Best Days Timetable might get you going during the summer, and that their Planting Calendar could come in handy for fall crops. Add your zip code.
Nostalgic Comments from Last Week
If you didn't check the comments on Sunday, you missed one from President Select Decaf, in reference to an earlier comment by PaleRider. This is a nostalgic weekend for many, and I thought these fit in well:
I've been pecking away at trying to restore long neglected flower beds because the tulips were awesome with spring rain we had and quite a few hollyhocks volunteered as well. If I were smart rather than sentimental I'd till up the whole mess, cover with layers of black plastic for a couple of years to kill the grass and than start over with about 1/3 of the size. But they were mom's flower beds so sentiment wins out for now.
PaleRider is simply Irredeemable
As my mother's health was declining she would bring me plants from her garden to plant in mine. I realize that I now have most of her garden in mine which was her intention all along, that her garden survives even after she can no longer look after it.
President Select Decaf
There's something nice about seeing plants from relatives in your garden. And passing along starts of indoor plants to those you love can also be rewarding. Good candidates are Christmas or Easter Cacti and Hoya.
Do you have a plant that was passed along from a family member?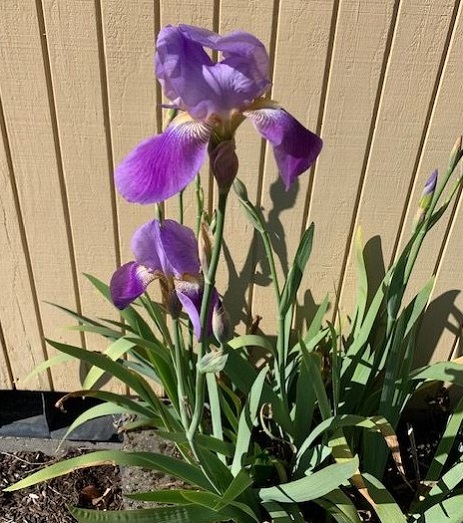 Grandma's Iris at Brother's House
Trees
Having trouble identifying this.

Atlantic White Cedar vs Eastern Red Cedar... or Northern White Cedar?

Any help would be much appreciated.

Thanks,

Dr. Varno

P.S. I'm in N.Georgia if that's any help.
Well, Horde?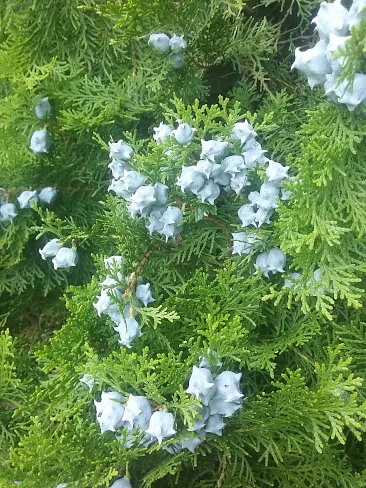 These spring bloomers are easier to identify. From the Cousin Connection, a last glimpse of a lilac from earlier this spring. Plus, a magnolia - blooms destroyed by wind the following night. This tree was planted in honor of the loss of the first dog she and her husband cared for.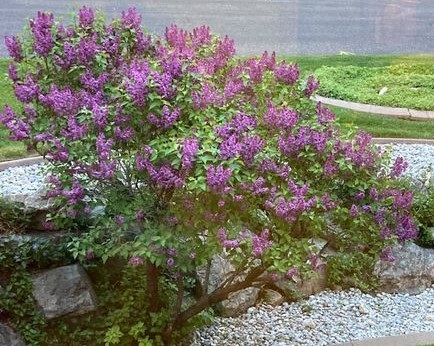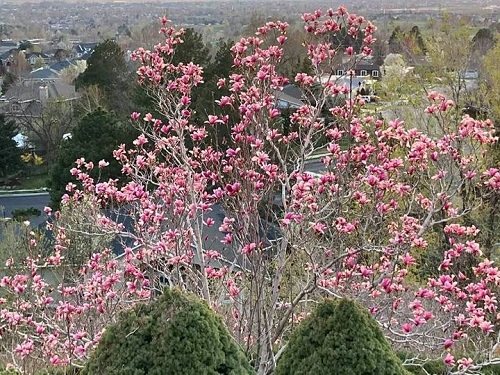 Let's go to Florida
KT, Here are some more pics of Sarracenia's, Drosera's and Drosera flowers, as well as 1 pic of a Rose Pogonia Orchid that showed up as a hitchhiker in my Bog along with several other hitchhiking terrestrial Orchid species I have found. Hope you like them. Tony Litwin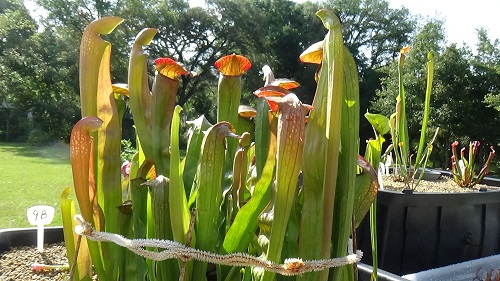 Sarracenia x 'Bugbat'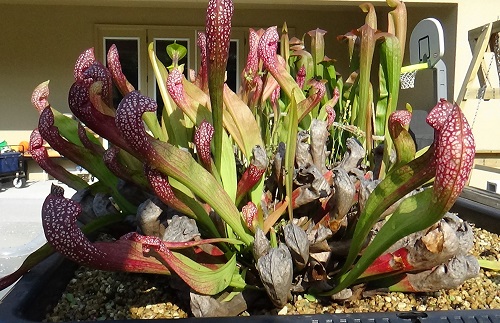 Sarracenia x 'Scarlet Belle'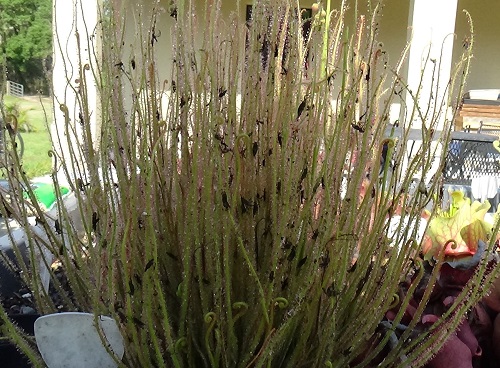 Drosera filiformis x Tracyii 'Full of Love Bugs'
See the bugs?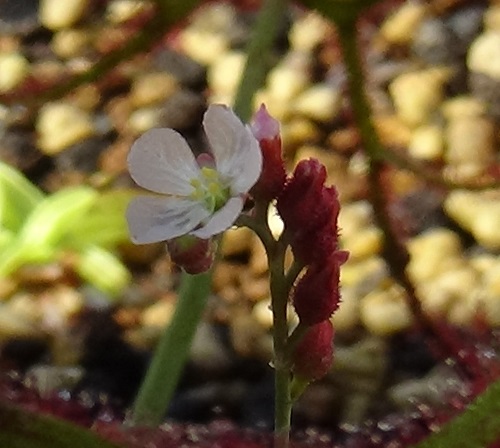 Drosera burmanni flower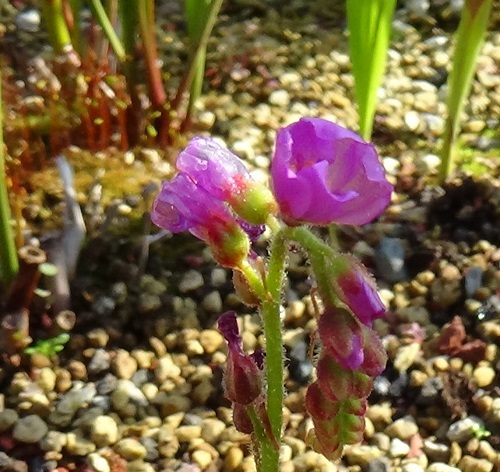 Drosera capensis flower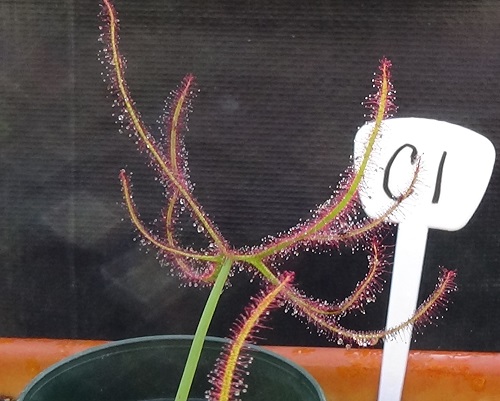 Drosera binata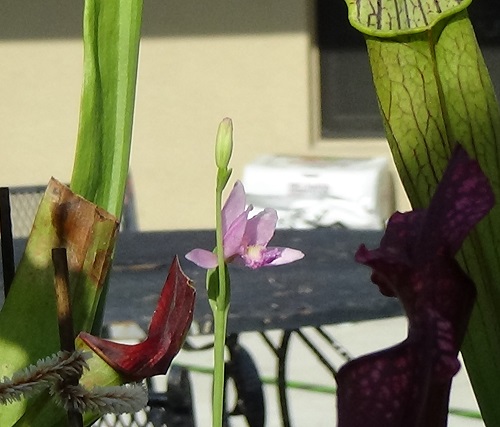 Rose pogonia orchid flower
Flowers from The Horde
Hi, I saw some beautiful pictures of peonies a week or so ago and thought I would send in these.

I brought them in and put on my dresser for them to get a little sun. I have never seen a peony open up and become the white one on the right. It's my screen saver.

Thank you for the great gardening advice, pictures and commentary.

Sidney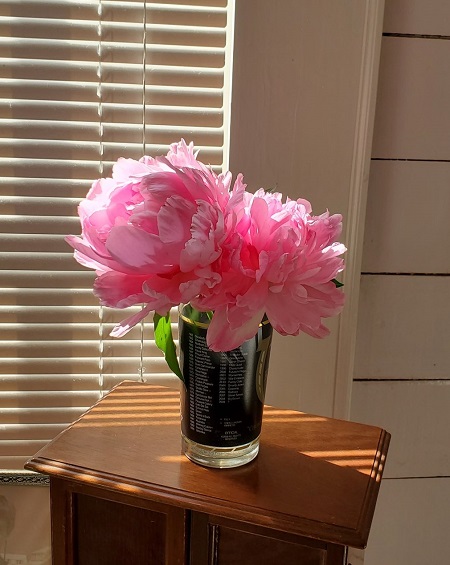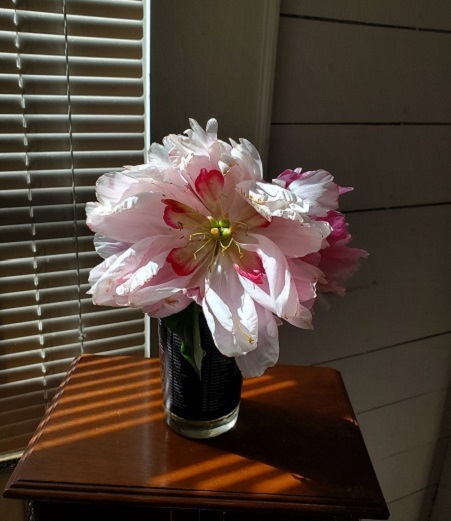 The colors remind me of the Farewell to Spring at the top of the post. But they are bigger, of course.
If you would like to send information and/or photos for the Saturday Gardening Thread, the address is:
ktinthegarden
at that g mail dot com place
Include the nic by which you wish to be known when you comment at AoSHQ,
unless you want to remain a lurker.

posted by K.T. at
01:30 PM
|
Access Comments