« Insurrectionist Cafe: Knockouts and Goats Edition
|
Main
|
Daily Tech News 10 June 2021 »
June 09, 2021
Wednesday Overnight Open Thread (6/9/21)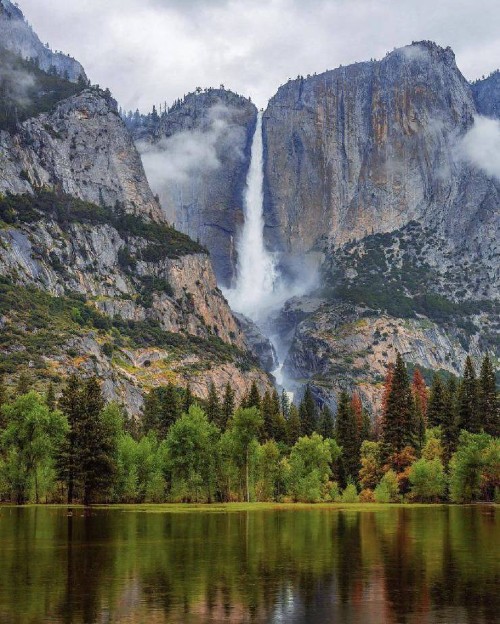 ***
The Quotes of The Day
Quote I

Life appears to me too short to be spent in nursing animosity, or registering wrongs.
Charlotte Bronte
*
Quote II

"I know free college is a left-wing thing, but is it really liberal for someone who doesn't go to college and makes less money to pay for people who do go and make more? Especially since colleges have turned into giant luxury daycare centers with overpaid babysitters anxious to indulge every student whim."Bill Maher
*
Quote III

"The bottom line is the left is not intellectually honest about racism. They use it when they can for political gain, and when it serves no purpose it's totally ignored. It's a shame that they take something so serious so lightly and in essence make a mockery of all those afflicted." Donald Trump, Jr.
I couldn't have said it better myself.
*
Quote IV

"They can't control us out here. I'm tired of being controlled and I'm tired of people trying to tell me what to do." Nurse Jennifer Bridges
***

Just hold on a second here. I thought criminal defense attorneys were open minded individuals.

In a fatal case of "bait and switch" or "false advertising," a Virginia Tech football player told police he punched a sexual partner five times in the face and stomped on him after discovering the person he thought was a woman was actually a man, according to arguments presented Wednesday in a Montgomery County courtroom.

During an emotional bond hearing, Etute's attorney, Jimmy Turk, told the court, "I'm not saying what happened was acceptable, but this was more than someone just showing up to an apartment and punching someone."

"Nobody deserves to die, but I don't mind saying, don't pretend you are something that you are not," he said. "Don't target or lure anyone under that perception. That's just wrong."
***

Where was the DOJ when Lois Learner and her minions were violating various Tea Party groups?

DOJ Vows to Hunt Down Whoever Let the Public Know How Little Billionaires Pay in Taxes

After ProPublica published IRS records of the ultra-wealthy, Attorney General Merrick Garland says finding the leaker is "at the top of my list."

Might as well turn the DOJ bulldogs on that fucker Fauci as well.
***
Call me Misanthropic. I thought private enterprise was to produce a product/service that the customer wanted. The owner(s) risk and are either rewarded or fail. But, I don't believe private business has a civic dutyto reopen after the great Chinese Kung Flu debacle. The civic duty was for the various state, local and federal governments not to become the authoritarian Stasi.

On a walk outside his office in downtown Washington, D.C., Greg Meyer stops to peer in through the glass windows of a fast-casual lunch spot called Leon. The exposed brick interior gives it a cozy coffeehouse vibe. But the lunch crowd is nowhere to be seen. The whole place is dark.

"The pandemic put them out of business," says Meyer, region head for Brookfield Properties, which owns almost all the buildings on this block and hundreds more around the country.

Now with vaccines available on demand and infection rates falling, Meyer believes businesses have a civic duty to bring workers back.

"It's time now," he says. "We've got to do everything we can do to get people back as quickly as possible."

Fifteen months into the pandemic, Brookfield's office buildings in Washington are only at about 14% occupancy, down from 80% in normal times. Companies that ordered their employees to work from home in March 2020 are only now starting to bring them back into the office. Some are waiting until fall to bring back workers in significant numbers, while others have no plans to return to pre-pandemic work arrangements at all.
***
I have your civic duty right here Greggy, Keystone XL project terminated due to Anti-American resident of the White House Uncle Paste Eater Joe.

Environmentalists secured a win on Wednesday when Canada's TC Energy Corp and the Albertan provincial government announced they would cancel the controversial Keystone XL pipeline, more than a decade after it was first proposed.

The 1,200-mile line was an effort to carry more Canadian crude through the US, including Montana, South Dakota, to Steele City, Nebraska. The pipeline would have moved 35 million gallons of crude each day, connecting to other pipelines that feed refineries along the Gulf Coast, according to The Associated Press.
***

This brainless twit should drown and free up some oxygen for those of us who need it.
***

If you want to change something about yourself, I might suggest you don't go on Social Media to help you with the change.

Woman crowdfunding £4k for boob reduction over 34HH bust bombarded with creepy messages

Phoebe Rodgers says she created a GoFundMe page to raise money for surgery in Poland after being told by her GP that she just needed to lose weight to reduce the size of her 34HH bust
***

A Dem. Gov. ruling unconstitutionally? Color me shocked. Shocked I am.

It took 15 months for a judge to finally apply the Constitution against the most severe and arbitrary violations of our most basic civil liberties, but it's better late than never.

On Tuesday, Boone County, Kentucky, Circuit Judge Richard A. Brueggemann issued a permanent injunction against all of Gov. Andy Beshear's COVID restrictions, including the mask mandate. Unlike the few judicial victories for civil liberties over the past year, this one was broad and sweeping, as it declared these mandates unconstitutional. In granting declaratory relief to a store owner who didn't want to enforce masks on customers, Judge Brueggemann ruled that "all emergency orders imposed by said Defendants, or that are being continued by said Defendants, are unconstitutional, void and without any legal effect."

Although Gov. Beshear planned to let the mask mandate expire on Friday
***

With that much money you think she would have bought some classy rulers to slap those little bastards with.

A retired Catholic elementary school nun in Torrance, California, has agreed to plead guilty to embezzling more than $800,000 from the school to pay for personal expenses, including a gambling habit.

Who knew Bingo could be so addictive.
***
Pentagon Says Afghan Exit Over Half Complete, But Mulls Leaving Security "Footprint"

US intelligence says Taliban positioning itself for large-scale offensive at moment the US mission officially ends...

After 20 years it is time to leave. Clans and tribes vs. Clans and tribes.
***
(H/T redc1c4)
***

"A person who represents himself has a fool for a client."

Wall is filing the lawsuit after the Transportation Security Administration refused to let him board a flight out of OIA last week for not wearing a mask even though he says he has a qualifying disability, court records show. Wall said he has general anxiety disorder and previous attempts of wearing a mask have instigated symptoms of a panic attack, including hyperventilating and other breathing trouble. He carries a special card to evade mask-wearing during the pandemic, the lawsuit reads.

"I am currently stranded at my mother's house in The Villages," Wall, who is representing himself, writes in the suit.

He is essentially seeking to do away with airport mask mandates and mandatory coronavirus testing for international travel, records show.

The Villages? Isn't that the place full of GILFS?
***
Don't you just hate those late night commercials for food? Sometimes it is best to fight the urge to get that item.

2 men were flying to get tacos when small plane went down in Everglades
Both were safely rescued in a remote area off I-75
***
The ONT Musical Interlude
Born on this day: 9 Jun 1947
Mick Box, guitarist from English rock band Uriah Heep who had the 1975 UK No.7 album Return To Fantasy. Uriah Heep have sold over 40 million albums worldwide. via thisdayinmusic.com
One of the loudest bands I've ever heard in concert.
&&&
Born on this day: 9 Jun 1891
Cole Porter, American composer and songwriter who wrote countless classic songs, including 'Night And Day', 'I Get A Kick Out Of You', 'Ev'ry Time We Say Goodbye', 'I've Got You Under My Skin'. His most successful musical, Kiss Me, Kate won the first Tony Award for Best Musical. Porter died on 15th Oct 1964. via thisdayinmusic.com
***
***
YOLO! Genius Award Winners.

JUNE 8--Responding to a 9:10 AM tip about a couple trysting in a Florida park, a patrolman discovered a man performing a sex act on his girlfriend within the "children's crawling tunnel" at Pocahontas Park in Vero Beach, according to an arrest affidavit.

When the cop arrived at the park Friday morning, he reported observing Sharon Finlay, 52, "laying on her back face up, with her jean shorts pulled around her ankles (nude) with her legs spread apart and vagina exposed."

Finlay's companion, Germain Jackson, 44, was atop Finlay "with his face within [her] crotch area."

Asked what they were doing, Finlay told the cop the couple was "making out." Jackson was more direct. "I was eating some pussy," he said.

Adjacent to the playground's crawling tunnel (seen below) was a bottle of Gulf Crest vodka and two cans of Four Loko. Finlay reportedly explained that, "We were both drinking the Four Loko and the vodka, you only live once."
***
What must have been an acrimonious divorce turns into Tonight's Feel Good Story of The Day.

One Richmond family got a shocking delivery last month when 80,000 pennies were dumped on their front lawn. Now, they're using the money to help those in need.

"I just turned 18. When I was in the middle of class, my dad came by. He had rented a trailer," Avery Sanford, a Deep Run High School senior, said. "He pulled up in front of the house and turned the trailer on so it dumped out all the pennies on the grass and my mom came out and was like, 'What are you dumping in my yard?' She didn't know who it was until he shouted, 'It's your final child support payment."

The act had an impact on the teenager.
***

Tonight's ONT has been brought to you by Rest and Relaxation.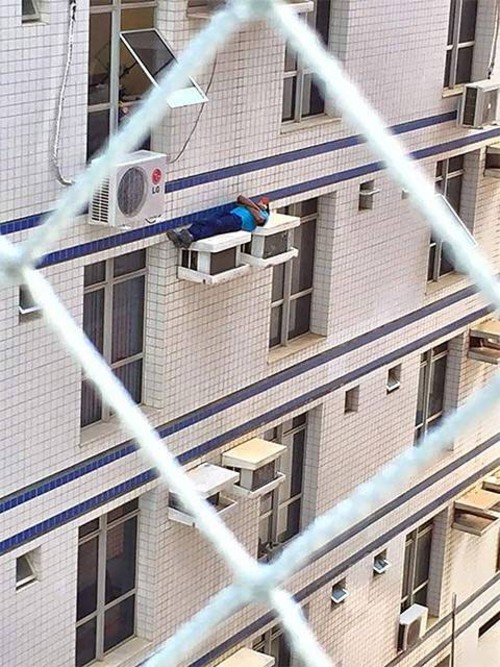 Notice: Posted with permission by the Ace Media Empire and AceCorp, LLC. The ONT is proudly made in the US of A with US of A sourced materials including hobo pelts.


posted by Misanthropic Humanitarian at
09:46 PM
|
Access Comments