« The Morning Rant: It's Time For Red States To Assertively Push Back Against Woke Corporations
|
Main
|
BLM Leader Quits Group After Learning BLM's "Ugly Truth" -- They Don't Actually Do Anything to Help Black People »
June 03, 2021
Ron DeSantis Responds to Paul Ryan's Demand that Conservatives Cede the Culture War to the Left: "Conservatives Must Gain Ground, Not Just Lose Ground More Slowly"
In an interview at The Federalist. Full article at the link. Below, an excerpt and the video.
In an exclusive interview with The Federalist, Florida Gov. Ron DeSantis challenged the right to take a proactive stance on cultural issues, not just a defensive one.

"Do you want to be the Harlem Globetrotters or do you want to be the Washington Generals? D.C. Republicans, a lot of them are my friends, but they're like lovable losers," he said. "They let the corporate media define the narrative and it's like trying to fight your way out of a wet paper bag. You have to reject these narratives."

Recognizing Americans who "aren't captive to the Acela corridor or the far left coast," DeSantis noted a hunger for strong and active conservative leadership. "If all you're doing is, the Democrats propose $2 trillion in infrastructure [legislation], so we say we'll do $1.5 trillion, that's not going to animate anybody," he said. "That's just Me Too Republicanism and ultimately that's not going to be successful."
Update:
141 Do you want to be the Harlem Globetrotters or do you want to be the Washington Generals? D.C. ... "That's just Me Too Republicanism ...

++++

Seriously? Does no one see the grotesque problem on display here, made all the worse for the arrogant self-righteous pride it contains? That this despot-in-waiting's supporters whistle and cheer says all you need to know. This simple statement, these two paragraphs, prove the point we've been struggling to make for decades. He opens with overt racism and ends with overt misogyny. He uses the Harlem Globetrotters - essentially just a modern-day minstrel show - to dovetail into a mockery of the sexual violence the "Me Too" movement seeks to expose and eliminate. DeSantis and those who support him are - now by their own admission - racists and misogynists. No one is so foolish or stupid as to not see how profoundly problematic this pair of analogies is.

This is the internalized, systemic, institutional white male patriarchal supremacy that we've been warning you about it. It is staring you directly in the face, while the armies of soon-to-be murderers on the white wing coalesce around him. This is the most dangerous man in America.

Posted by: Your Kid's Political Science Professor
aLsO rUsSiAn CoNnEcShUnZ
(No, not really, there's been no claim of that. But I'm sure they'll dust off the FusionGPS/CNN playbook. Worked the last time, right?)
Intellectually, Ryan is Jonah Goldberg with a gym membership.

Posted by: Azathoth
We have the best commentariat. A huge, beautiful commentariat.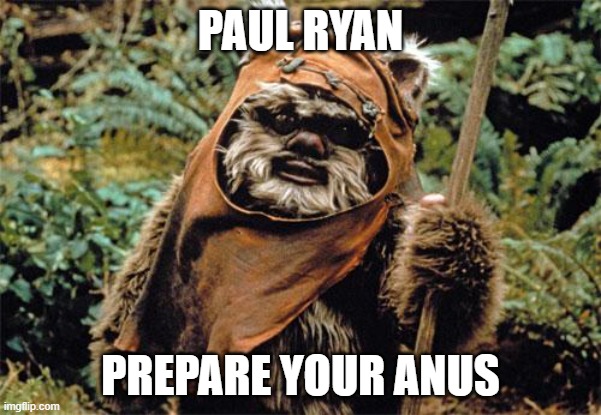 posted by Ace at
12:00 PM
|
Access Comments