« Insurrectionist Cafe: The Greatest Evel Knievel Stunt Cycle Show In History Edition
|
Main
|
Daily Tech News 2 June 2021 »
June 01, 2021
Tuesday Overnight Open Thread (6/1/21)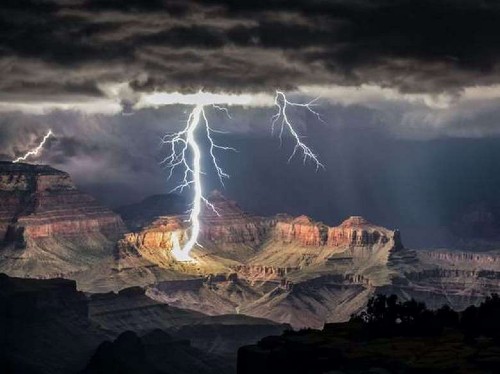 ***
The Quotes of The Day
Quote I

"It's not my intention to hurt anyone, but there are certain truths that we must face when ready. We condemn school policies like 8040 and 8350 because it would damage children, defile the holy image of God. I love all of my students, but I will never lie to them, regardless of the consequences." Byron [Tanner] Cross, the PE teacher at Leesburg Elementary
*
Quote II

"I want the same success for our children in our communities. That's why in 2015, I was a founder of Black Lives Matter in St. Paul. I believed the organization stood for exactly what the name implies: Black lives do matter," However, after a year on the inside, I learned they had little concern for rebuilding Black families, and they cared even less about improving the quality of education for students in Minneapolis." Rashad Turner
*
Quote III

Vandalizing someone's property is illegal and wrong. Rep. Nancy Mace (R-SC)
***

Great. Dinner is looking more and more expensive.

The world's largest meat supplier, JBS Foods, has been crippled by a cyberattack, the company announced, the latest hit to an already rattled supply chain that's sent food costs soaring at grocery stores and restaurants.

As a result of the attack, large US and Canadian meat plants canceled shifts Tuesday, threatening to disrupt meat supply and further inflate food prices.

The White House has contacted major meat processors across the US to notify them of the incident and assess "any impact on supply," principal deputy press secretary Karine Jean-Pierre said aboard Air Force One. She added that the FBI is investigating the hacking.

"The president has directed the administration to determine what we can do to mitigate any impacts as they may become necessary," she said.

The Sun Setting Paste Eater, oh yeah, I feel really comforted by that.
***

If you have Amazon devices: A big heads up.

f you use Alexa, Echo, or any other Amazon device, you have only 10 days to opt out of an experiment that leaves your personal privacy and security hanging in the balance.

On June 8, the merchant, Web host, and entertainment behemoth will automatically enroll the devices in Amazon Sidewalk. The new wireless mesh service will share a small slice of your Internet bandwidth with nearby neighbors who don't have connectivity and help you to their bandwidth when you don't have a connection.
***

What drew you to your significant other? Intelligence or something else?

Intelligence can be detected but is not found attractive in videos and live interactions


Results suggest that intelligence is not important for initial attraction, which raises doubts concerning the sexual selection theory of intelligence.
***

All that love for The JEF is starting to disintegrate. The leaders of France and Germany want to know why Obama spied on them. Because he could and had no scruples.

Once upon a time, not that long ago, the biggest outrage in the world of politics was the "shocking" revelation made possible by Edward Snowden's exposure of the NSA's deep state operations, that the Obama administration had a penchant for spying... on everyone, and especially its top allies such as Angela Merkel who BlackBerry was notorious breached by US spies (yes, even the ultra-partisan outlet CNN covered it "Obama administration spied on German media as well as its government").

Of course, the outrage eventually died down with nothing changing - after all, the US deep state can and will spy on anyone and everyone it chooses, and it's not like the president has any control over it, but over the weekend the story reemerged when in an investigative report on Sunday, Danish public broadcaster Danmarks Radio and other European media outlets "discovered" the the NSA had eavesdropped on Danish underwater internet cables from 2012 to 2014 to spy on top politicians in Germany, Sweden, Norway and France (we of course knew all this from Snowden's original NSA leak but let's pretend it's news).

The NSA was able to access (and accessed) text messages, telephone calls and internet traffic including searches, chats and messaging services -- including those of Merkel, then-foreign minister Frank-Walter Steinmeier and then-opposition leader Peer Steinbruck, DR said.

LOLGF'd
***
Of course she panicked. She couldn't blow her way out of this assignment.


According to a new report from Newsmax "When President Joe Biden announced back in March that he was assigning Vice President Kamala Harris with the task of taking charge of immigration from Central America, her aides appeared to "panic," according to a White House official, CNN reported on Tuesday."

"This would increase the possibility that it could be politically damaging to Harris if she was connected to any failure at the southern border, where there has been a surge of illegal immigrants arriving, including a record number of unaccompanied children crossing into the U.S."

"The panic was caused by concern that her assignment, which was to focus on conditions in Central America that push migrants to the US southern border and diplomatic efforts to mitigate those, was being intentionally misconstrued, according to the official," the report adds.

The report claims "The official said the concern and dismay of the vice president's aides increased when Republican critics and the media portrayed her new role as a border assignment and immigration czar, opening her up to criticism for the handling of the problem."
***
The ONT Musical Interlude
Born on this day: 1 Jun 1947
Ronnie Wood guitarist, songwriter, painter and radio presenter. Originally a member of UK band The Birds, he first worked alongside Rod Stewart in the Jeff Beck Group. He then got together with three members of The Small Faces to form the Faces joined by Rod on vocals. His songwriting partnership with Rod extended to Rod's early solo albums. Wood joined The Rolling Stones in 1975 after the departure of Mick Taylor. via thisdayinmusic.com
&&&
On this day:1 Jun 1969
The Plastic Ono Band recorded 'Give Peace A Chance' during a 'bed-in' at the Hotel La Reine in Montreal, Canada. Producer Phil Spector, poet Allan Ginsberg and writer Timothy Leary all sang on the song. via thisdayinmusic.com

Think before you type............
***
The following column should be read by the likes of Paul Ryan, Charlie "3 Wives" Sykes, Kevin D. Williamson and Allahpundit to name just but a few.

America's Elites Are Terrified of Hillbillies

Politics abound with oddities, but perhaps none is greater than the elite's disproportionate reaction to the Jan. 6 Capitol mayhem as opposed to their response to the largely black rioting following George Floyd's death. While the black rioting drew tens of thousands of participants, lasted months, and was indisputably violent with billions in property damage, the "Trumpist" occupation lasted only five hours and participants did not kill anyone or wantonly destroy property. It is hard to imagine two more profoundly different events, and critically, the differences were visible to TV viewers.

Why did the widespread, plain-to-see, Black Lives Matter violence during the COVID-19 epidemic receive a pass—even occasional praise—while Jan. 6 is treated akin to Pearl Harbor? Actual behavior is irrelevant. The explanation, in my estimation, lies in who the protestors were—blacks vs. Hillbillies. Put bluntly, blacks can riot for months, loot stores by the hundreds, and otherwise run amok; Hillbillies, by contrast, need only arrive in their pick-up trucks, assemble peacefully, and express some patriotic clichés, and this inspires dread in the left.

While elites largely turned a blind eye toward Blacks Lives Matter and their camp followers, even poo-pooing the widespread destruction of small businesses and the subsequent violent crime wave, they have depicted the Jan. 6 event as an "armed insurrection," " an attempted coup d'etat," the "worst attack on the Capitol since the British burned it down in the War of 1812," and a "threat to our democracy" unrivaled since the Civil War, while describing the participants as "domestic terrorists." Over the course of four months as many as 26,000 troops were deployed to protect the Capitol though the threat of imminent violence was minimal. That the House of Representatives recently voted for $1.9 billion to enhance Capitol security suggests that the Jan. 6 incident was, indeed, truly terrifying to the D.C. elites.

At the core of this elitist fear of Hillbillies (aka Po White, Rednecks, or Trailer Park Trash) is the elite's realization that these denizens of rural America enjoy an almost genetic immunity to today's race-based, politically correct narrative. Yes, the Dukes of Hazzard County folk may not be the brightest bulbs in the chandelier or especially well-informed politically, but when they hear mendacious anti-American lies, they may as well be rocket scientists. They admire America for what it is, not according to some bizarre ideology cooked up in a faculty lounge. Unlike timid elected officials, these people are not afraid of expressing "offensive' views.
***

My oh my, he really is a Genius Award Winner. (H/T Slap Weasel)

Guthrie police had quite the surprise when they pulled over a car with an expired tag – the car turned out to be stolen, and police said they found a canister of radioactive uranium, a rattlesnake, and an open bottle of Kentucky Deluxe whiskey.

According to Guthrie police, an officer was patrolling the area of the 300 block of Viking Drive on June 25, when he noticed a car with an expired tag. The officer pulled over the car and spoke with the driver, later identified as 41-year-old Stephen Jennings.

Police said Jennings' driver's license was suspended, and the car he was driving had been reported stolen. He reportedly told officers that he had a firearm in the center console, and there was a timber rattlesnake in an aquarium in the back seat.

Officers said they searched the car and found a gun and an almost full open bottle of Kentucky Deluxe whiskey. Jennings and his passenger were placed in police custody, officers said.

A silver canister containing a yellow powdery substance was also found inside the car.
***
Good guy with a gun. Tonight's Feel Good Story of The Day.

Ogden, UT – An armed elementary school teacher singlehandedly stopped a kidnapping-in-progress on a school playground while ushering nearly two dozen children to safety.

The harrowing incident occurred at Lincoln Elementary School on May 25, KTVX reported.

A teacher was watching the children on the playground from inside the building when he suddenly spotted a suspicious man on the grounds, police said.
***

Tonight's ONT has been brought to you by Your Mother's Curse, "Wait until you have children of your own!"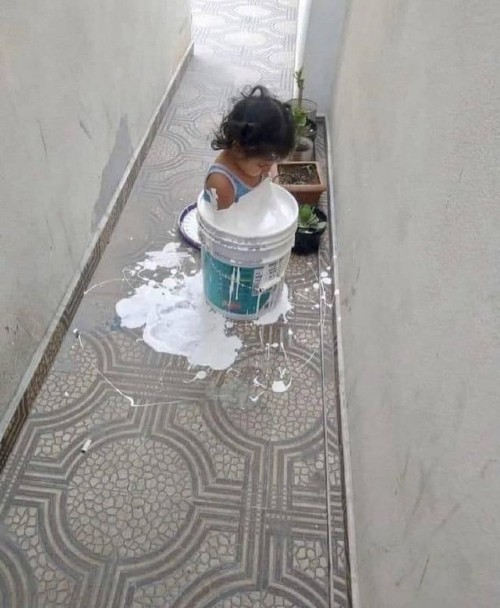 Notice: Posted with permission by the Ace Media Empire, AceCorp, LLC and Mis. Hum. Enterprises. Tonight's ONT is stuffed with trans fat, gluten and other tasty yet unhealthy ingredients.

posted by Misanthropic Humanitarian at
10:02 PM
|
Access Comments